Everything you need to know on How to Host a Soup Party. It's quick and easy and your guests will love it.

Hosting a soup party has been a tradition of ours for years. We usually do it on New Year's Eve but it can be done any time of year. It's also a great and easy idea when you have unexpected company because it comes together quickly and easily
Dinner can be ready in 20 minutes and the clean up is minimal. Doesn't get much better than that and besides being easy it's also fun. Whether you are hosting a soup party for guests or just your family everyone is going to have fun selecting their favorite soup and toppings to go with it.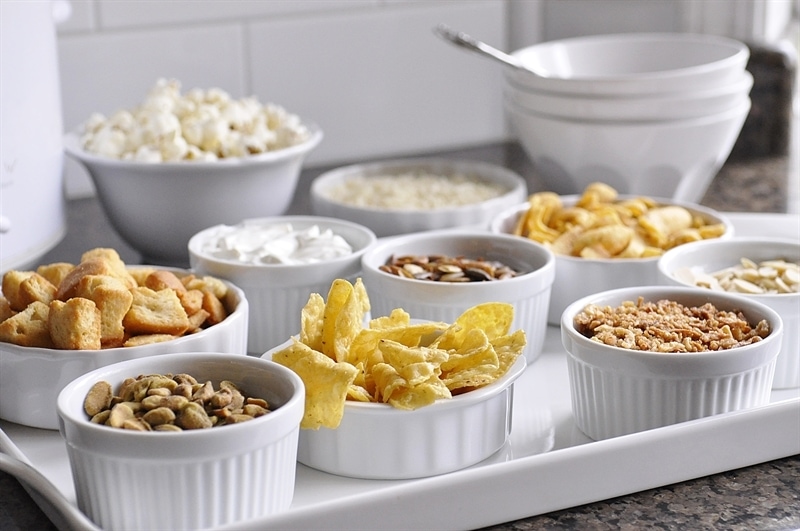 I basically cleaned out my pantry for the toppings. I like having a selection of nuts including almonds, pistachios and some pumpkin seeds. Other toppings I used were tortilla chips, corn chips and popcorn – yes popcorn! Grated cheese, sour cream and some fried onions are also a great choice. Just see what you have in your pantry.
For a soup party I chose a cream based soup and used the Creamy Potato Soup Mix and then a tomato based soup with the Tortilla Soup. All you have to do is add boiling water and simmer for 15 minutes.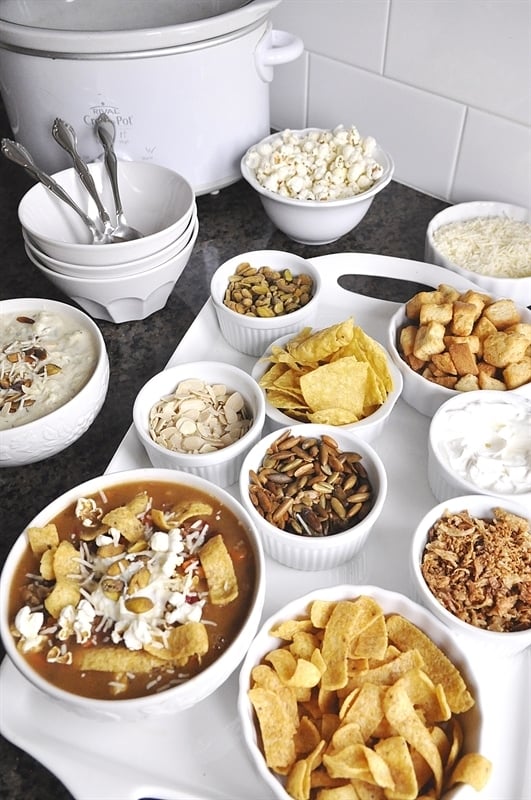 Then let the fun begin! After everyone has chosen their soup and filled their bowl let them go crazy with the toppings. It is fun to see what combinations everyone comes up with.
I like lots of crunch in my soup so I go for the nuts and chips! And popcorn too!!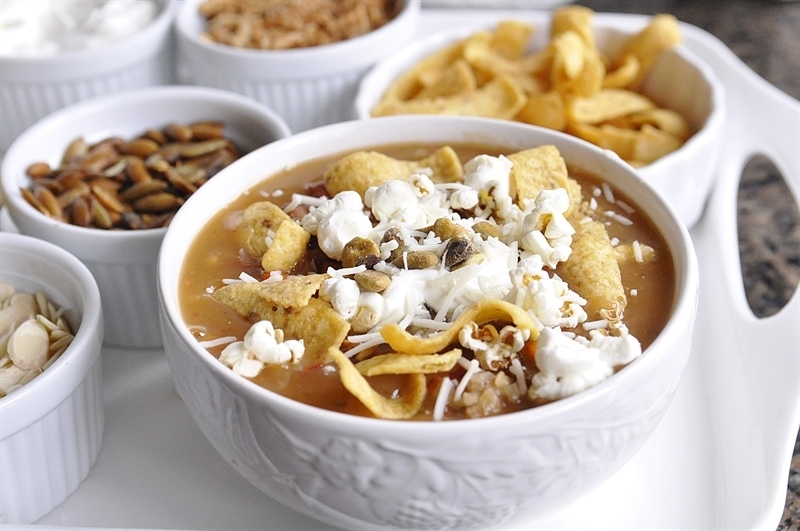 Have fun creating your own combinations and enjoying your guests with these easy How to Host a Soup Party tips and idea