Fun Graduation Party Food Every Graduate Will Love
For more graduation party ideas go here.
One of the most important parts of a party is the food. And graduation party food is not exception. Our Sail Away Graduation party didn't start until 7:00 p.m. so we didn't need a full dinner, but instead opted for graduation party snacks and sweets.
Italian Soda Bar
I've already shared the fun Italian Soda Bar we put together. It is perfect for any party, but is a great addition to any graduation party food menu. We also found little bottles of water at Trader Joe's which we also had available. They were just the right size. I find with the bigger bottles I usually find most of them still half full after the party is over.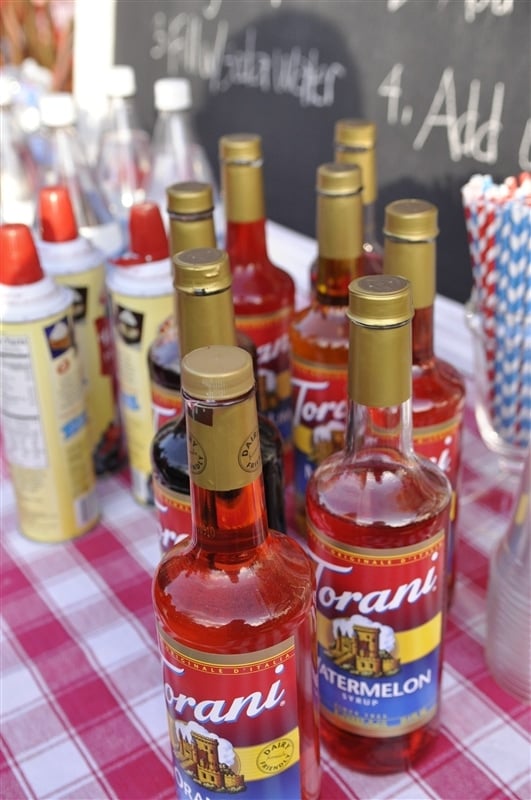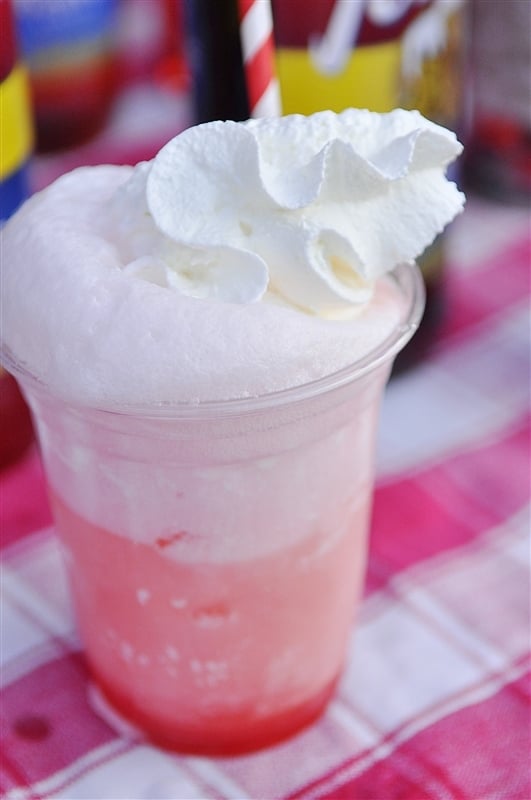 Graduation Cupcakes
We had a nice selection of cupcakes. Tessa chose her favorite flavor – Red Velvet. The perfect choice for a nautical party. We added a cute little blue sail and some red sprinkles and they were ready to sail away!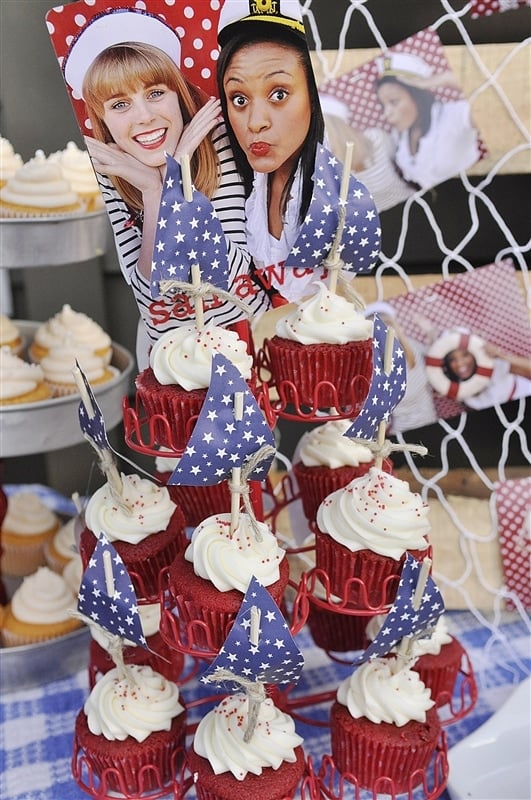 We also had my personal favorite, Perfect Lemon Cupcakes. To give the cupcakes a nautical flair we added some little stars and pennants on toothpicks that I picked up in the cake decorating department of Joann Fabrics.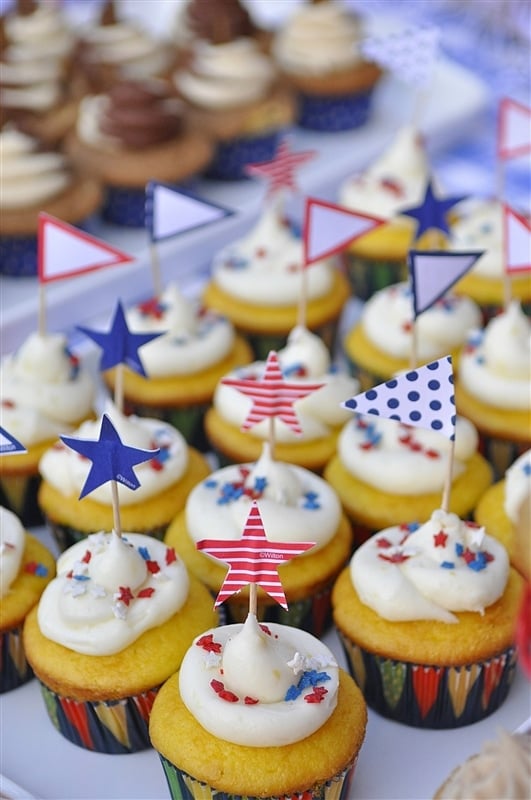 I think the most popular cupcakes was the Snickerdoodle.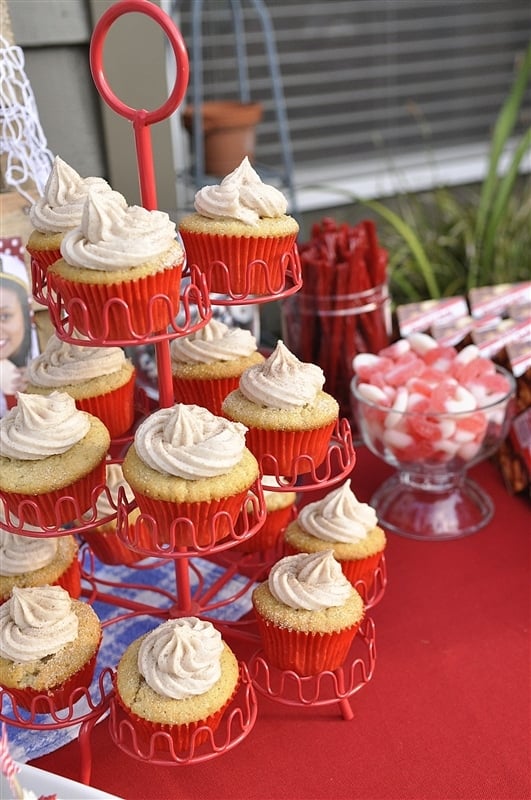 I tried two new cupcake recipes. The first one I couldn't wait to try, Orange Creamsicle Cupcakes. Orange creamsicle is one of my favorite flavors, and they didn't disappoint. These cupcakes are worth eating for the frosting alone!
The second new one was chocolate peanut butter cupcakes. They disappeared so fast I didn't even have a chance to eat one. But I did sample the frosting and it was wonderful. You can find the tips for this fun decorating technique here.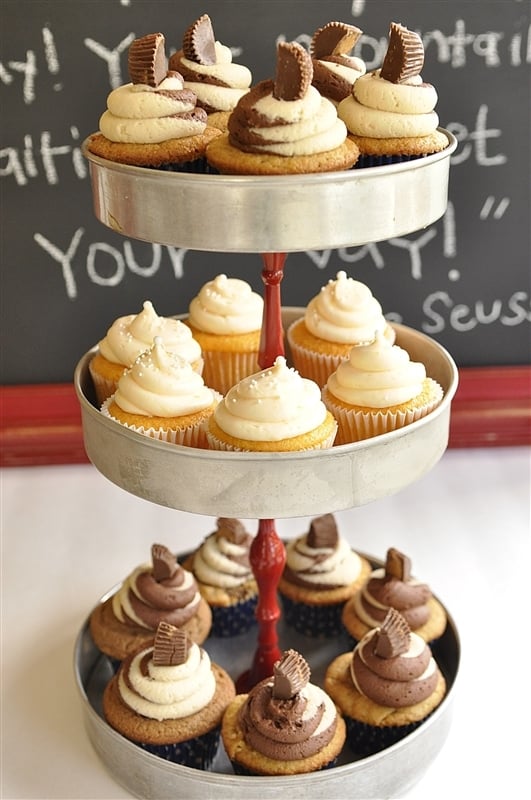 Graduation Party Candy Bar
There was also some red, white and blue candy that I just couldn't resist buying.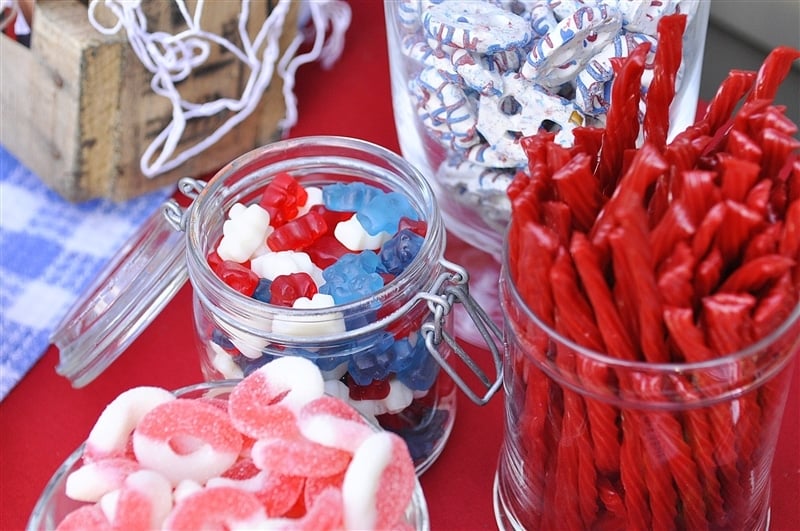 And could you find a more perfect treat for a Sail Away party than Cracker Jacks!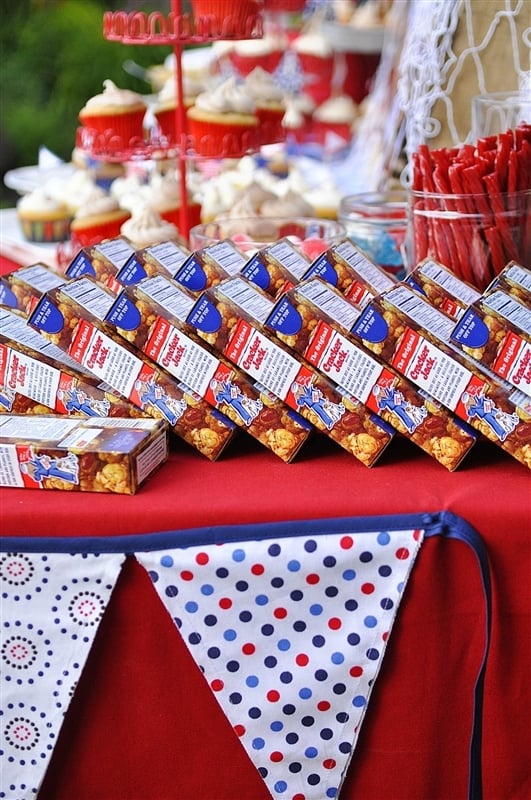 S'mores Bar for Graduation Party
Later in the evening when it cooled off we built a fire in the fire pit and had a S'more Bar which is always a hit. I had a variety of chocolate and different marshmallows including a new coconut marshmallow I just found! For more details on how to put together a S'mores Bar, check out this older post of mine.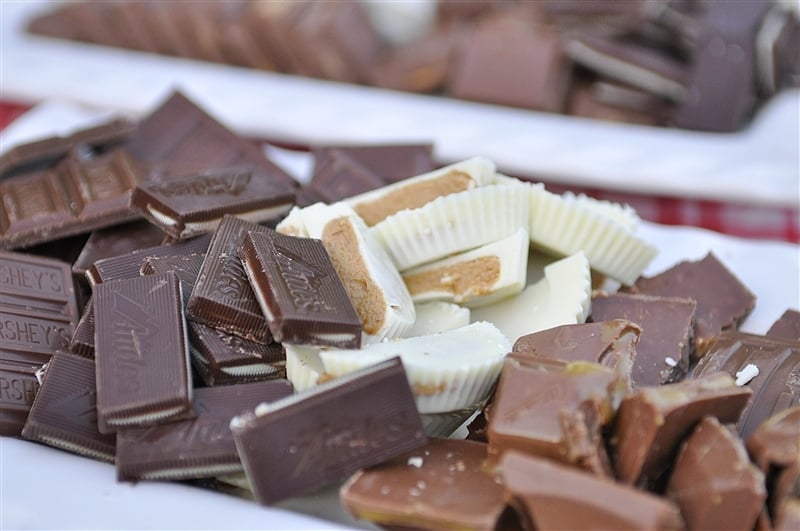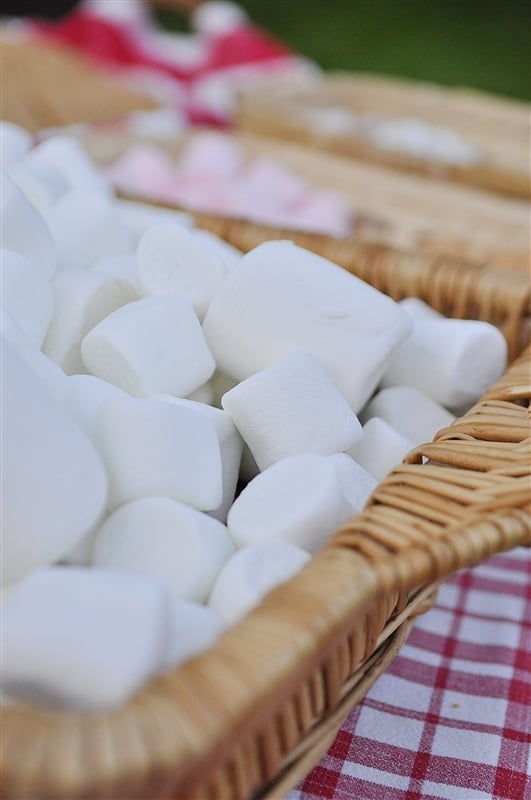 Savory Graduation Party Food
We didn't want the kids have a total sugar high so we did provide some savory treats too. I went the easy route with this though and did the "Costco thing."
We had hummus, mango salsa, guacamole, artichoke/spinach dip that I heated up (so good!) There was also a variety of chips. I did make one dip but then went and forgot about it and left it in the refrigerator!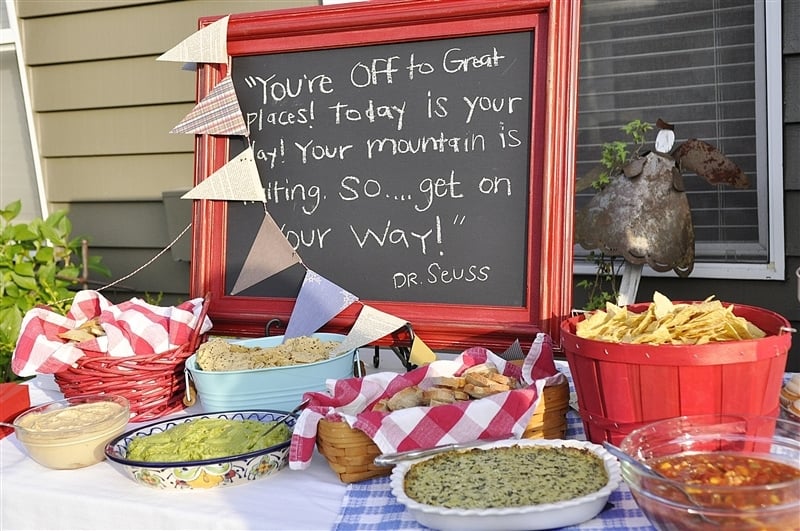 All in all I'd say it was a pretty nice spread!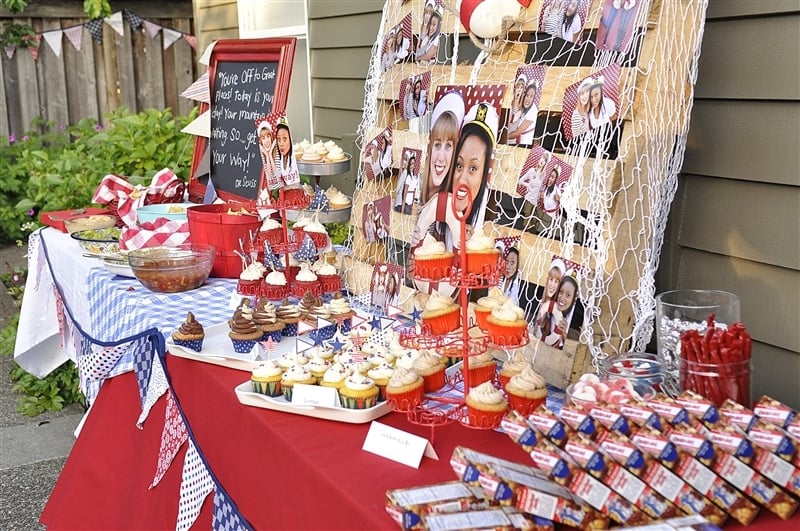 For more graduation party ideas check out these out:
Graduation Party Ideas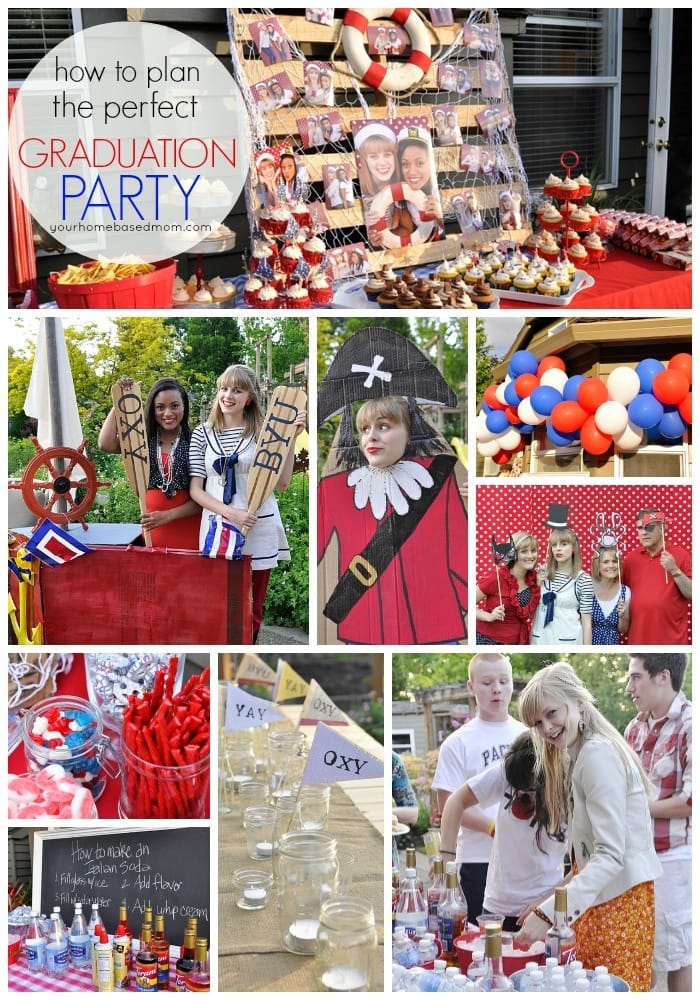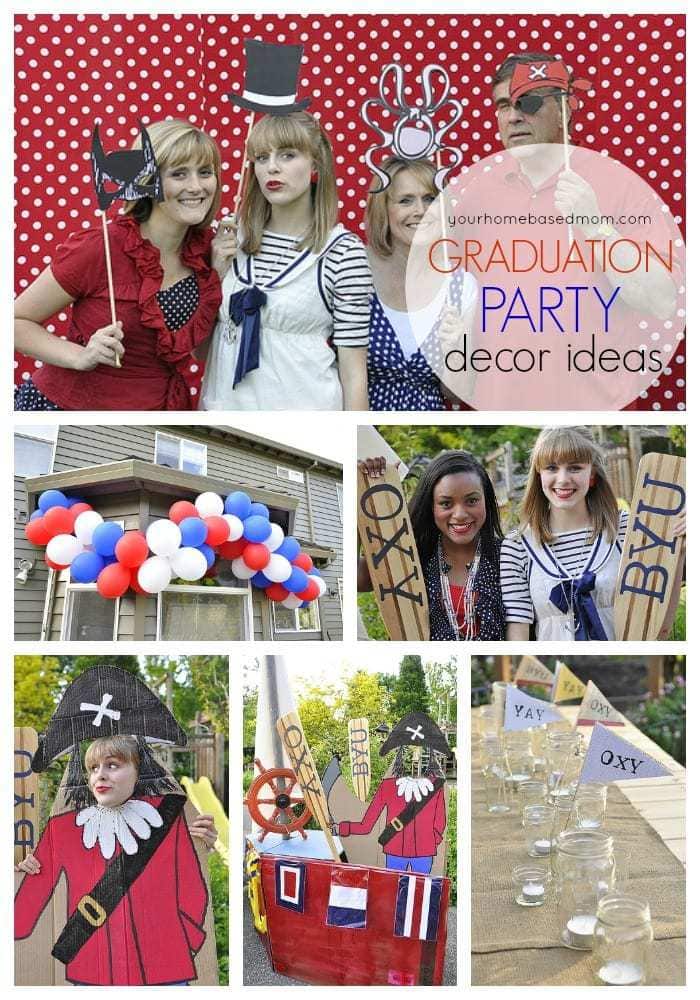 Originally posted June 2011