It's been a while since I shared a cupcake recipe with you – I was starting to get the shakes!
You are probably seeing a lot of Red Velvet around the blogosphere this week in honor of Valentine's Day.  Can you think of a more perfect cake/cupcake to celebrate the holiday of love?!
I actually made these cupcakes months ago.  I was asked to teach a cupcake class for some of the young women at church and when I asked them what kind of cupcake they would like to make the vote was for red velvet.  I had actually never made red velvet cake/cupcakes before so it was a first for me too!
I didn't realize that red velvet is actually just chocolate with a whole lot of red food coloring mixed in – and I mean a lot!
Being the history buff I am I had to do a little research on where red velvet cake originated.  Here's what I found out according to Wikipedia.
A red velvet cake was a signature dessert at the Waldorf-Astoria Hotel in New York City during the 1920s. According to a common urban legend a woman once asked for the recipe for the cake, and was billed a large amount. Indignant, she spread the recipe in a chain letter.
In Canada the cake was a well-known dessert in the restaurants and bakeries of the Eaton's department store chain in the 1940s and 1950s. Promoted as an "exclusive" Eaton's recipe, with employees who knew the recipe sworn to silence, many mistakenly believed the cake to be the invention of the department store matriarch, Lady Eaton.
A resurgence in the popularity of this cake is partly attributed to the 1989 film Steel Magnolias in which the groom's cake (another southern tradition) is a red velvet cake made in the shape of an armadillo.
There you have it – the history of red velvet cake.
The girls had a great time learning all about cupcakes and mixing up their own batch.
As part of the class I provided the girl's with some cupcake making tips and even a cupcake cookbook of their very own.  A collection of many of my favorite cupcake recipes I have shared here on the blog.
I gave them some cupcake baking tips including using a cookie scoop to evenly measure out your cupcake batter.
And also some frosting tips like being sure to hold the decorating bag straight up and to release your pressure on the bag before you lift up!
I went to the dollar store to buy the food coloring because you need almost 3 of the small bottles that come in the combo pack of four colors!  And that's a lot of food coloring.
The red velvet cake has a nice light chocolate flavor which I really liked, I am not a dense, heavy chocolate fan so the lightness was just perfect for me.
And here is what the inside looks like – yes it is red!
I don't know where I got this recipe from, it has been in my file for a while. I'm glad I finally had an opportunity to try it out.  We'll definitely making them again – maybe even for Valentine's Day this weekend!
Print
Red Velvet Cupcakes
Ingredients
2 1/2

Cs cake flour

1

tsp

baking powder

1

tsp

salt

2

tablespoons

unsweetened cocoa powder

2

oz.

red food coloring

2-3 bottles depending on size

1/2

C

butter

softened

1 1/2

C

sugar

2

eggs

at room temperature

1

tsp

vanilla extract

1

C

buttermilk

at room temperature
1 tsp white vinegar
1

tsp

baking soda

Cream Cheese Frosting

1

sticks

1/2 cup butter, slightly softened

8

oz

cream cheese

3

cups

powdered sugar

1

tsp.

vanilla
Instructions
Preheat oven to 350 degrees

Line two 12-cup muffin tins with cupcake papers

Mix together the cake flour, baking powder, and salt into a medium bowl; set aside

In a small bowl, mix food coloring and cocoa powder to form a thin paste without lumps; set aside

In a large bowl, mix butter and sugar together until light and fluffy, about three minutes

Beat in eggs, one at a time, then beat in vanilla and the red cocoa paste, scraping down the bowl with a spatula as you go

Add one third of the flour mixture to the butter mixture, beat well, then beat in half of the buttermilk Beat in another third of flour mixture, then second half of buttermilk

End with the last third of the flour mixture, beat until well combined, making sure to scrape down the bowl with a spatula

In a small bowl, mix vinegar and baking soda

Watch it fizz!

Add vinegar mixture to the cake batter and stir well to combine

Using an ice cream scoop, fill cupcake cups with cake batter (they should be 2/3 – 3/4 full)

It will make about 20 cupcakes

Place muffin tins on the middle rack of a preheated 350 degree oven

Bake for approximately 20-22 minutes, rotating pans halfway through

Cupcakes are done when a toothpick inserted in the center comes out clean

Check early and don't overbake!

Cool the cupcakes in their tins on a wire rack for 10 minutes then remove and allow to cool completely before frosting

Frost cupcakes with cream cheese icing (recipe below)ormy favorite buttercream
Cream Cheese Frosting
In the bowl of an electric mixer, beat the butter and cream cheese until smooth

Slowly add the powdered sugar and mix until everything is combined

Add the vanilla

Ice the cooled cupcakes
Please check out what is featured on my other blogs today!
Your Homebased Parties:
CandyBar Cakes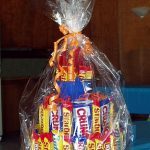 Homebased Portland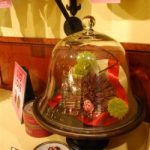 Get my Weekly Menu Plan for FREE!
Receive my FREE "What's for Dinner?" Meal Planning Course, a copy of my FREE ebook that includes my most popular recipes and my FREE weekly Meal Plan.