The recipe for these oatmeal cookies originally appeared on the back of C&H Sugar box and were originally called Raggedy Ann Cookies.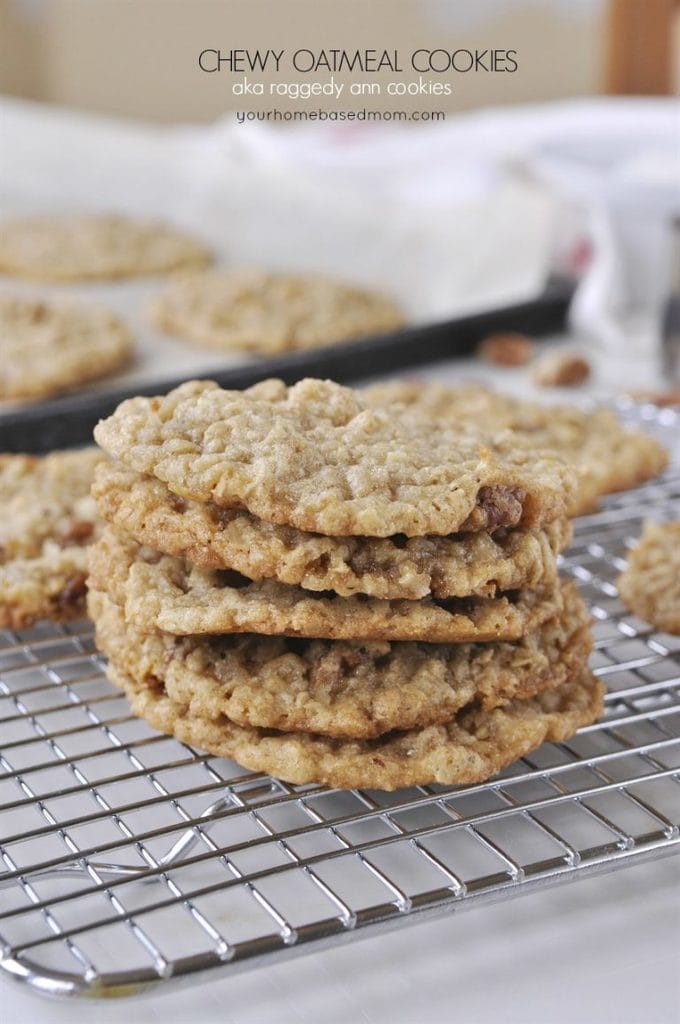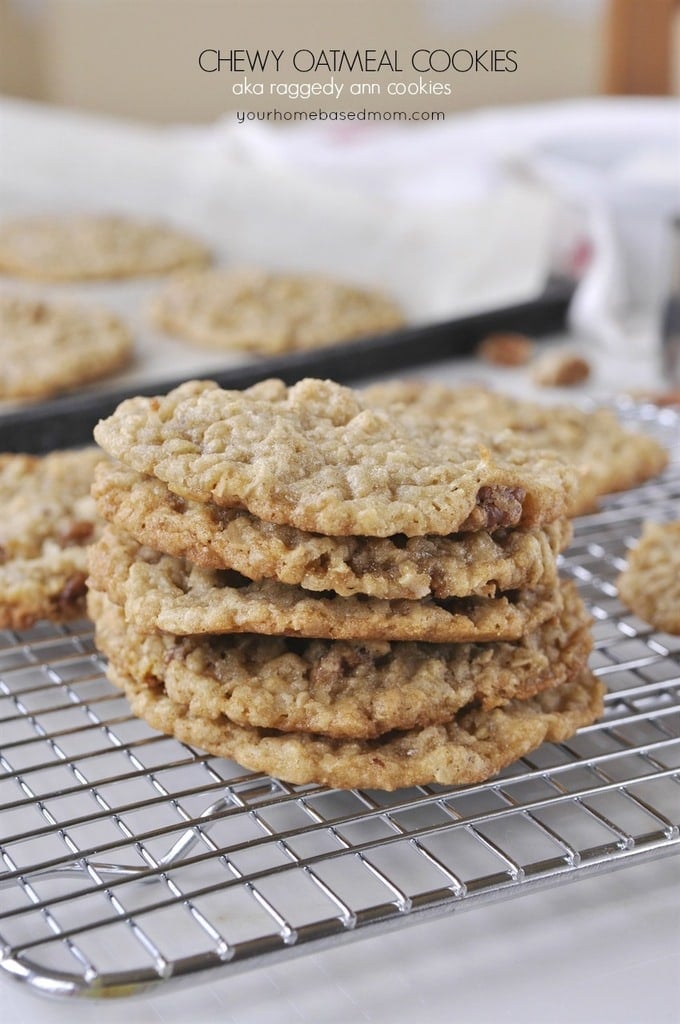 This recipe is what you call a classic or a vintage recipe.  It's been around for decades!  When I did a little research on the history of the Raggedy Ann Cookies I couldn't find an answer to why they are called Raggedy Ann Cookies – anyone out there know!?
These oatmeal cookies are crispy on the outside and chewy on the inside.  Pretty  much the perfect cookie as far as I'm concerned.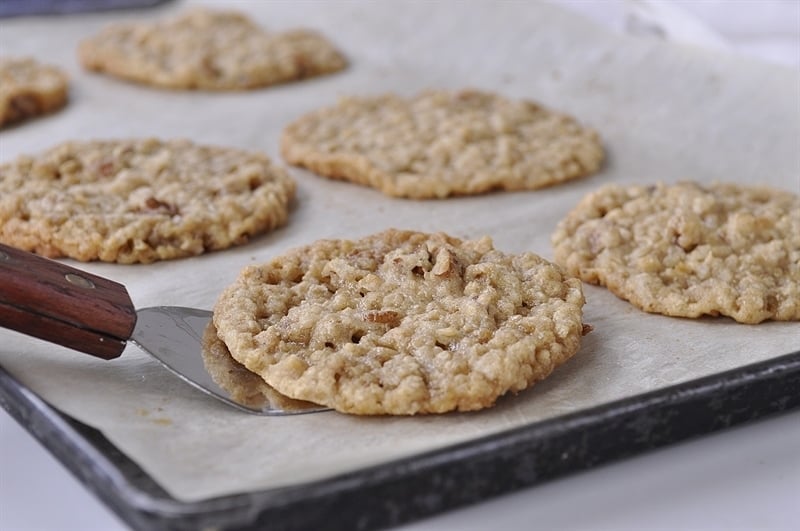 Like many older cookie recipes this one calls for shortening but you can substitute butter if you like.  It also has a fun combination of ingredients that give it it's crispy and chewy texture – oatmeal, coconut, rice krispies and pecans!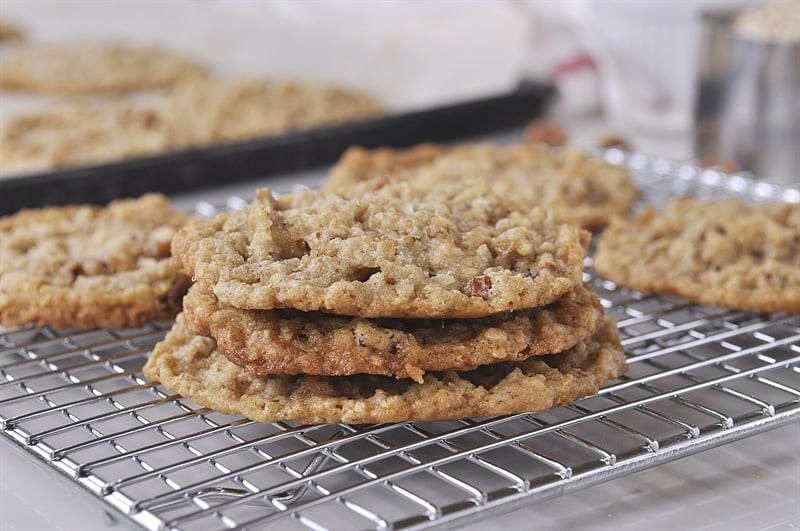 I am usually not a big fan of nuts in my cookies but it totally works in this one and gives it extra flavor and texture.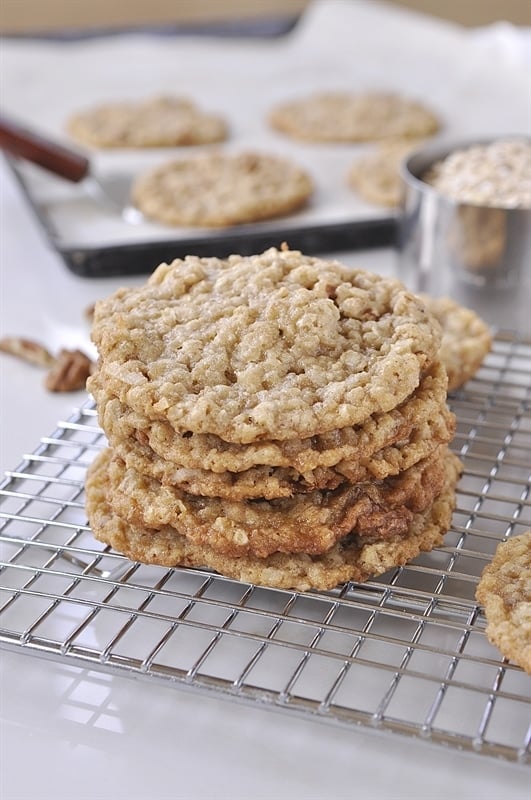 These are the perfect after school cookie.  Just pour me a big glass of milk and I'm a happy camper.  These are the kind of oatmeal cookies your grandma would have made and probably did.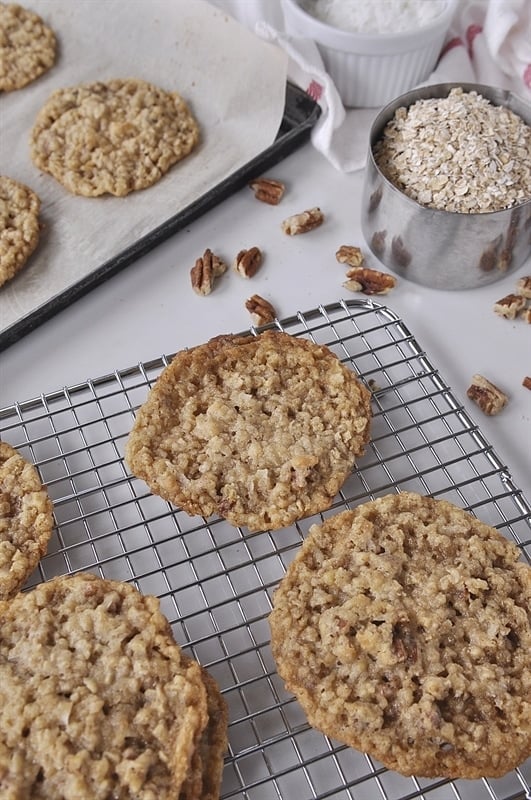 Some of my other favorite oatmeal cookies are here and here.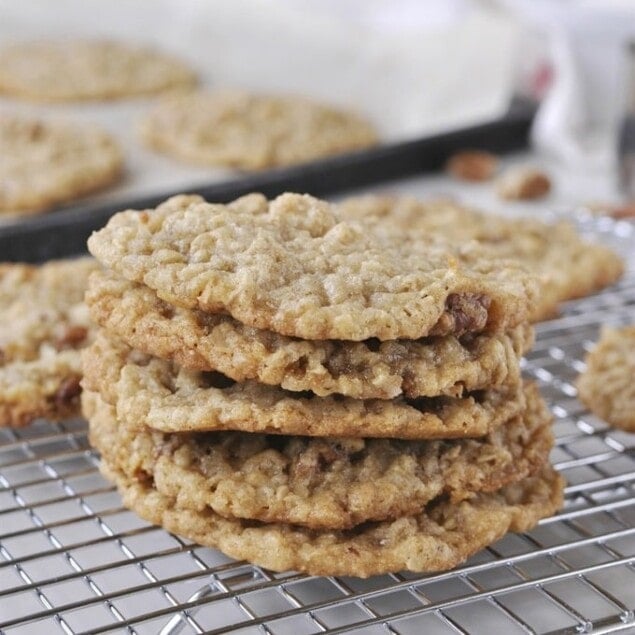 Chewy Oatmeal Cookies
Ingredients
1 cup granulated sugar
1 cup packed brown sugar
1 cup shortening
1 tsp vanilla extract
1 tsp salt
2 eggs
1 tsp baking soda
1/2 tsp baking bowder
1 cup all purpose flour
2 cups quick cooking oats
2 cups crispy rice cereal
1 cup sweetened shredded coconut
1 cup chopped pecans
Instructions
Preheat oven to 350 degrees F.

Cream together the shortening and sugars until light and fluffy.

Add in vanilla, salt and eggs.

Combine flour, baking soda and baking powder and add to sugar mixture.

Mix until combined and stir in oats, cereal, coconut and nuts. Combine well.

Form dough into golf ball size balls and place on baking sheet

Bake for 10 minutes.

Cookies will be still be soft in the middle. Allow to cool on a rack.