Are you a caramel corn fan like I am? You are going to love this Caramel Corn Milkshake! You may have never thought of adding caramel corn to your milkshake but you should have!!
You may have noticed that I am on a bit of a "frosty treat" kick lately.  If the repins on those posts are any indication, you like them!  First was that yummy Chick fil a Frosted Lemonade.  So good. And then that 3 ingredient Creamsicle Ice Cream Pie and last but not least that Frozen Freckled Lemonade!
This past week I was looking through my most recent copy of the Food Network Magazine and I stumbled across this amazing concoction!  A Caramel Corn Milkshake.  Now, you may question this combination at first and ask yourself if the combination of ice cream and caramel corn really works.  Well, trust me it does.  Several years ago I shared a fun Caramel Corn Ice Cream Sundae, that is totally delicious.  And caramel corn goes great it cookies too – Caramel Corn Cookies.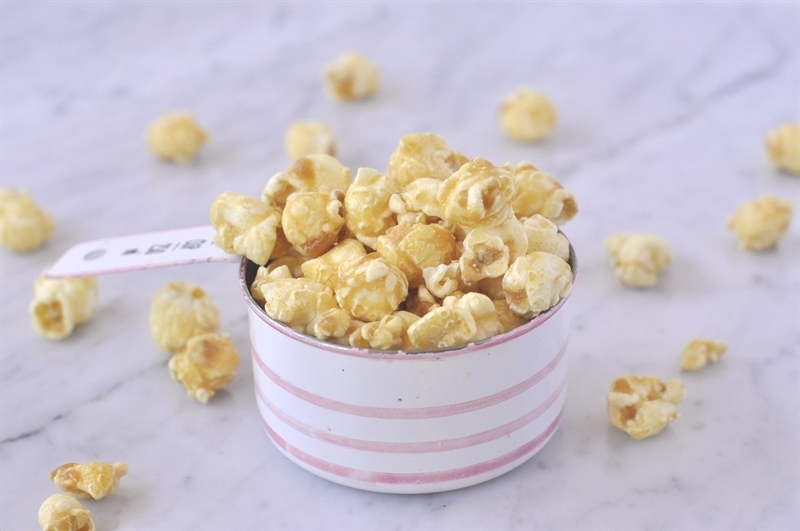 Believe it or not it totally works in a milkshake too!  Just grind up a cup of caramel corn in your blender.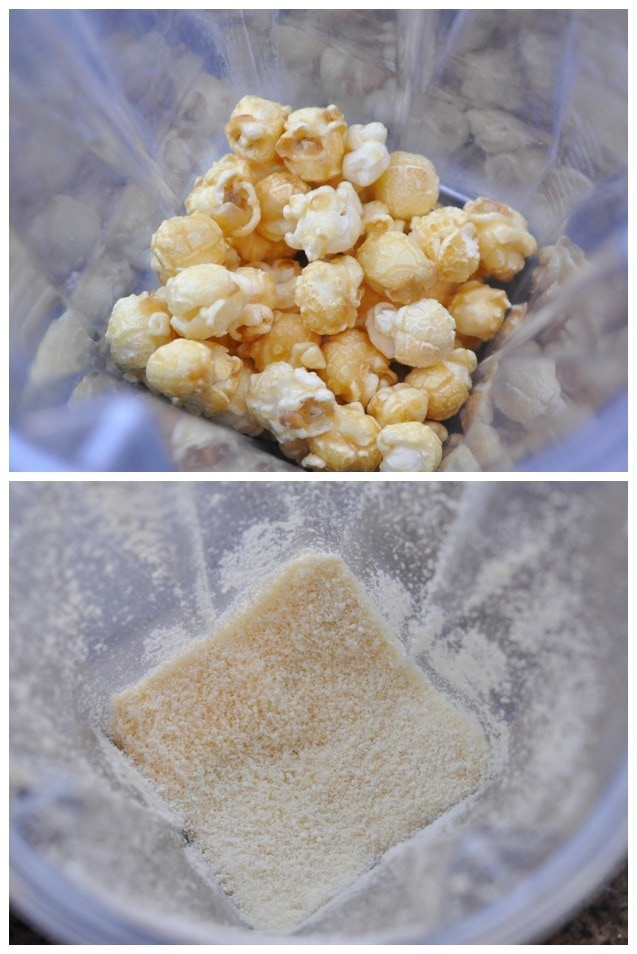 Then just add in 2 cups of vanilla ice cream and  some milk.  Just blend it up and you have a yummy milkshake that tastes just like caramel corn.
Of course a topping of caramel corn and a drizzle of caramel sauce adds that extra crunch and flavor and just looks amazing!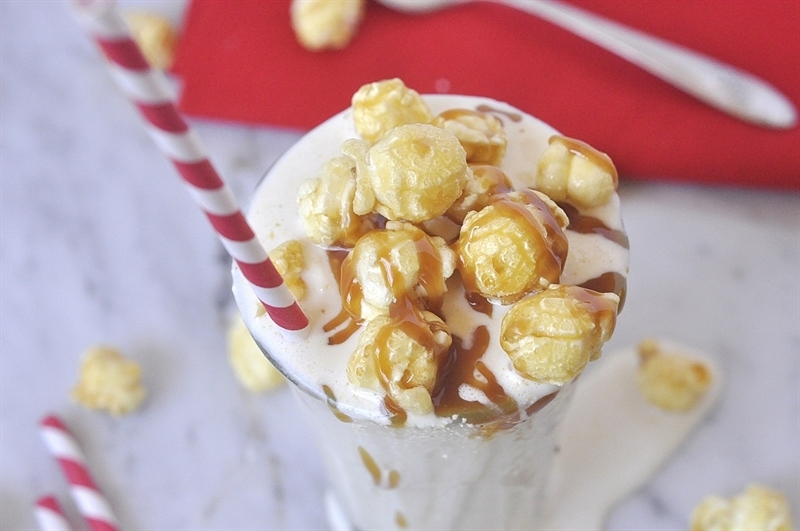 All you have to do is add a straw or dig in with a spoon instead.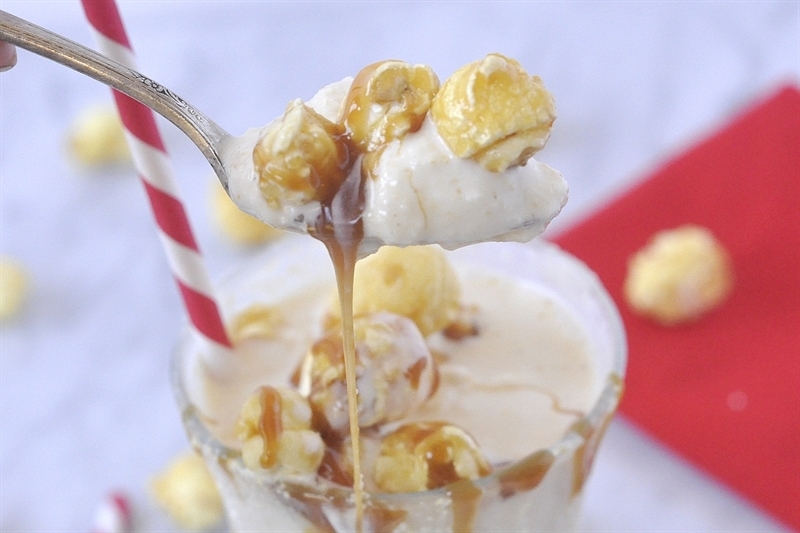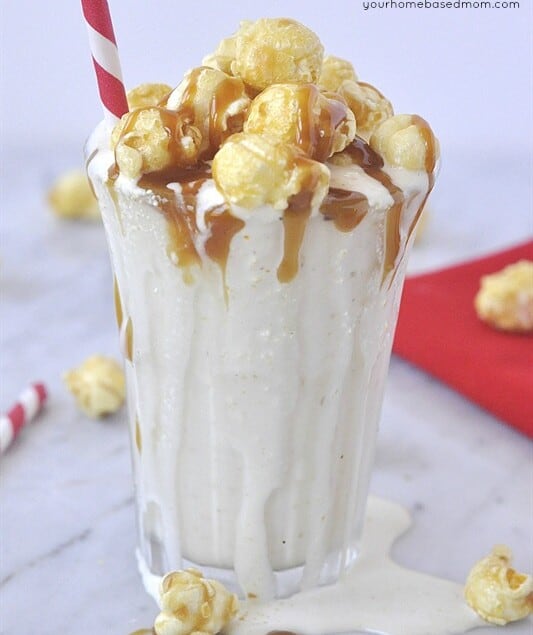 Caramel Corn Milkshake
Ingredients
1 Cup caramel corn
2 Cups vanilla ice cream
1/2 - 1 C milk depending on thickness desired
Additional caramel corn and caramel sauce for garnish
Instructions
Blend caramel corn in blender until powdery

Add in ice cream and milk.

Blend until smooth or desired consistency

Put into glass and top with additional caramel corn and drizzle with caramel sauce

Follow Leigh Anne, YourHomebasedMom's board YHM – Desserts on Pinterest.