This caramel apple popcorn is a fun way to dress up regular caramel corn. Bits of dried apple for extra flavor.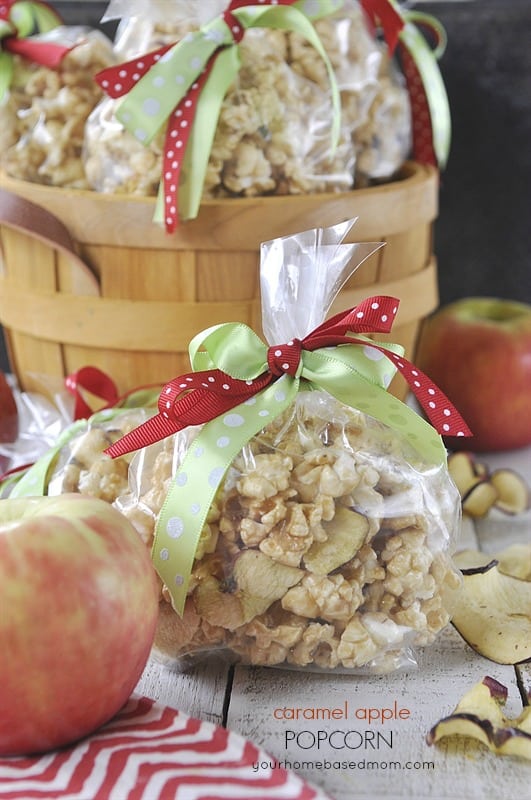 I am in Utah this week for the college graduation of my baby girl!  I can hardly believe my baby is graduating from college!!!  I'm trying not to totally freak out about the whole thing.  We are definitely entering a new phase of our life.  For one, no more tuition checks!  Got to love that but it will also be the first time in 26 years we won't have anyone in school.  With four kids and that many years of school there have been a lot of teachers.  We were lucky that the vast majority of those teachers were really good teachers.  So thankful for good teachers.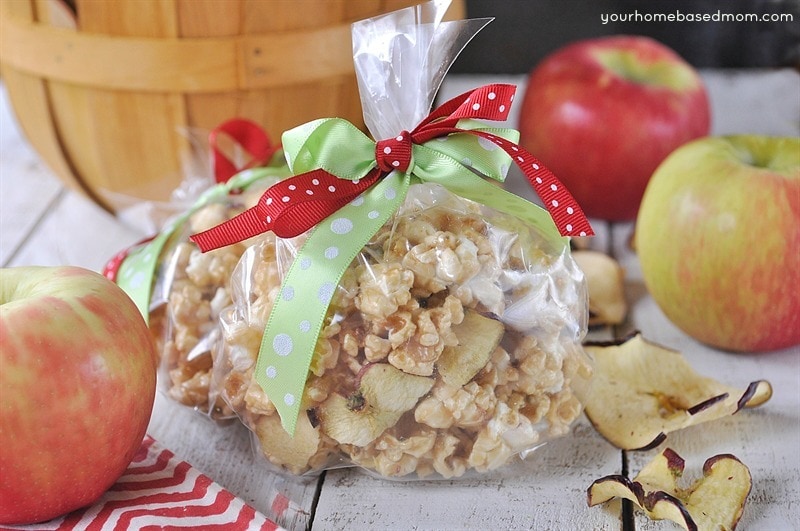 Today I've got a quick and easy idea if you'd like to give your children's teachers a little thank you to show your appreciation.  I used my very favorite caramel corn recipe and dressed it up a bit.  This recipe is the best.  The best part is, it is done in the microwave.  You can find my step by step tutorial for microwave caramel corn here.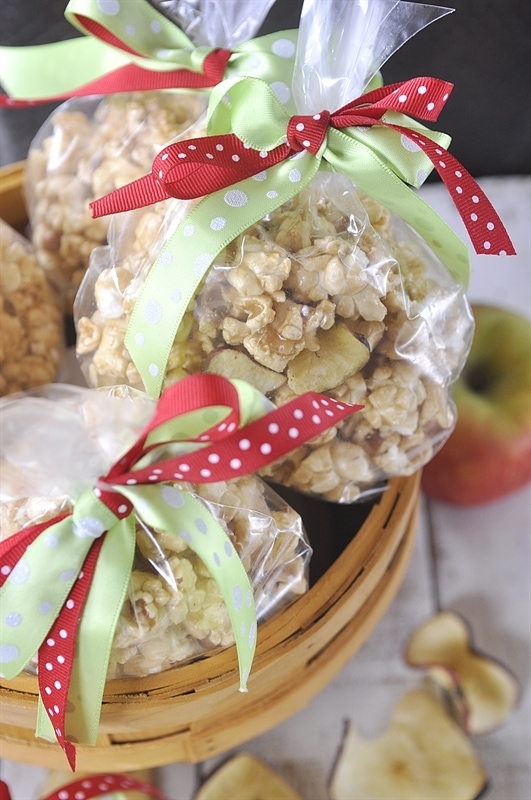 To make it more "teacher friendly"  I added in some powdered apple cider mix and some dried apple slices.  It gives it a yummy flavor and some fun texture in with the popcorn. I am a big fan of caramel apples in any shape or form.  Last year, as part of Cindy's Teacher Appreciation Series, I shared a fun way to dress up a store bought caramel apple for your teachers.
Just make the caramel corn according to the directions and add in 1 1/2 Tbsp of powdered apple cider mix with all the ingredients before microwaving it.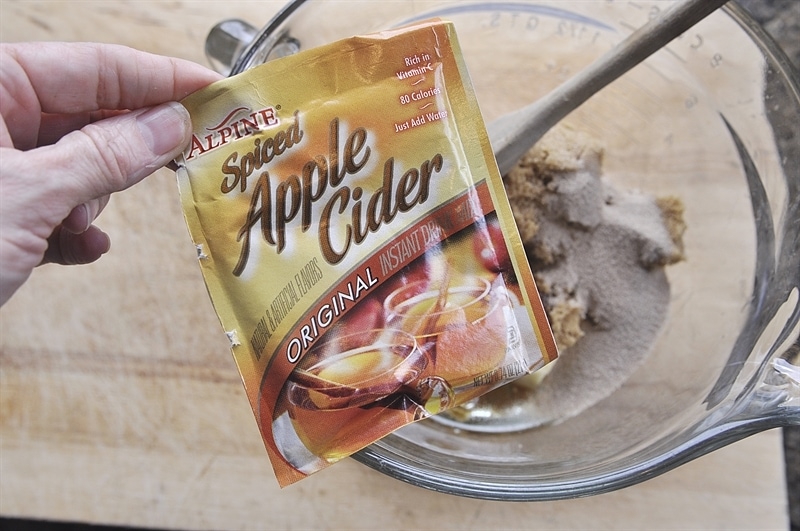 Then after you spread the caramel corn out on the baking sheet sprinkle it with the apple slices.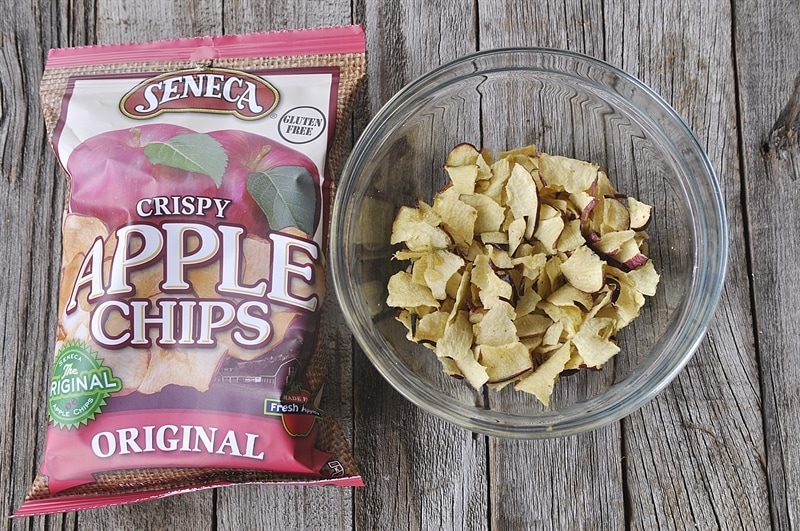 That's it!  So simple.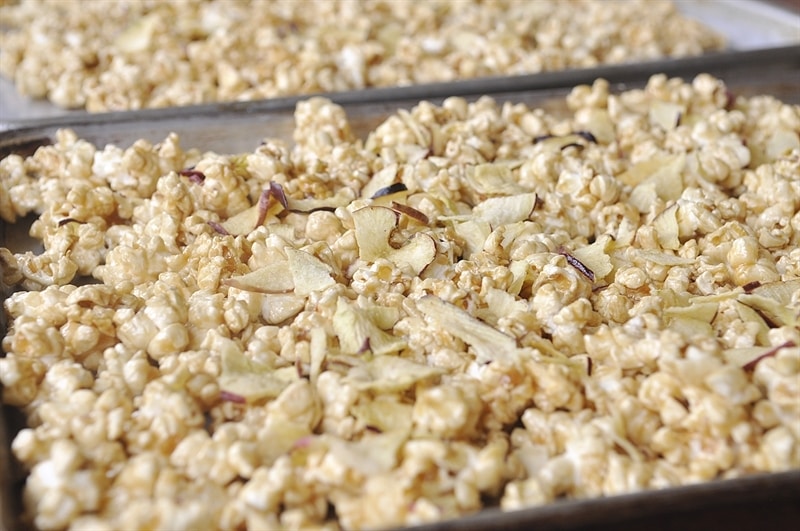 I found these little round cellophane bags at Michaels and added a little red and green ribbon and it is all set to go. A nice handwritten note from you or your child expressing your appreciation to the teacher would be the final touch.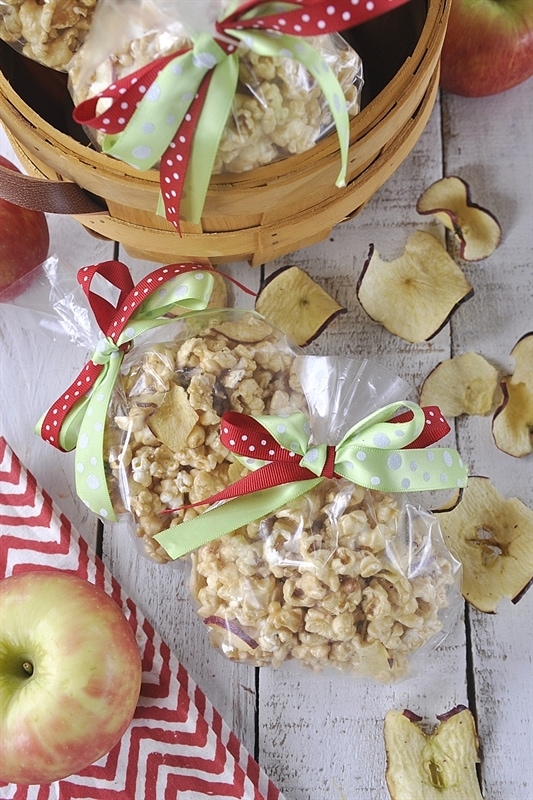 I have to say it was a good thing I didn't have to save any of this caramel apple popcorn to give to teachers because I had a hard time not eating it all!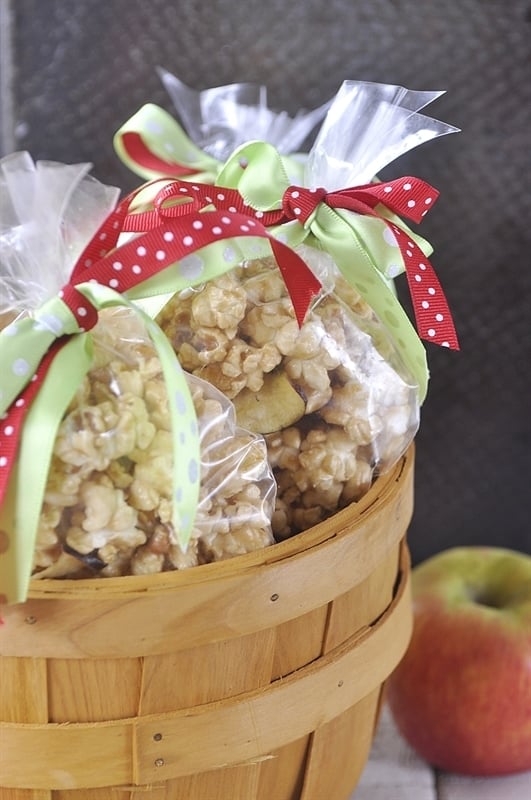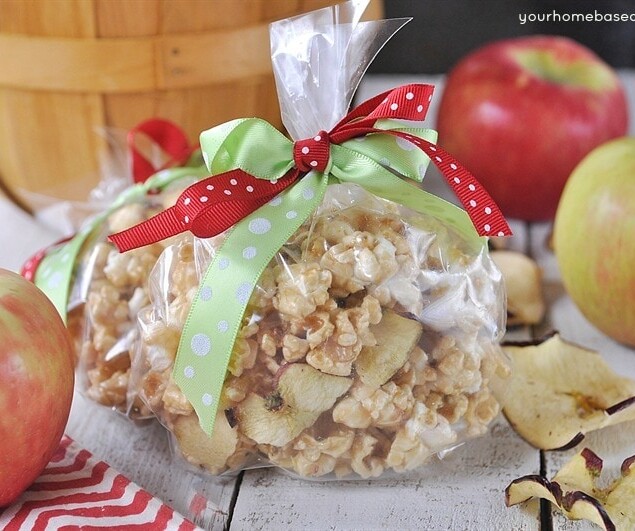 Caramel Apple Popcorn
Ingredients
16 cups popped corn I used my air popper or 2 bags of microwave popcorn
1 C brown sugar
¼ C light corn syrup
½ C butter
½ tsp baking soda
½-1 tsp vanilla
1 1/2 Tbsp powdered apple cider mix
1 2.5 oz. bag of dried apple chips lightly crushed
Instructions
Cook sugar, syrup, apple cider mix and butter in a glass bowl in microwave on high for one minute

Stir and repeat for a total of five minutes

Should be hot and bubble

Add baking soda, vanilla

Mix until foamy

Put popped corn into a brown grocery bag

Pour syrup into bag

Stir to coat

Fold bag over

Place in microwave and microwave for one minute and shake

Repeat

Microwave 30 seconds and shake

Repeat

Pour popcorn out to cool on a baking sheet

Sprinkle with apple chips.