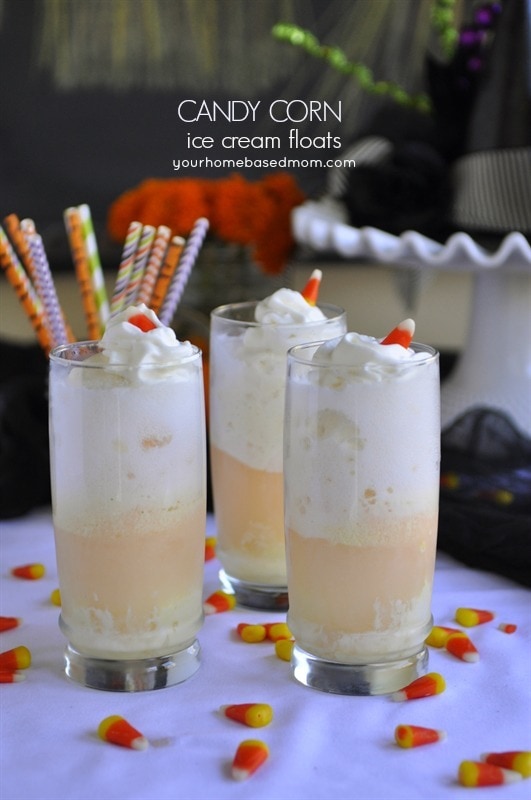 Looking for a quick and easy treat for a Halloween Party? I've got you covered today. Ice cream is always a hit at a party, especially when it looks like candy corn!
All you need to create these cute candy corn ice cream floats are some vanilla ice cream, lemon ice cream, orange sherbet and some lemon lime soda. Yellow ice cream can be a bit of a challenge to find but Kroger has a yummy lemon ice cream that worked great.
I put a scoop of each into a nice tall glass. Be sure to put them in the right order. Lemon first, then orange and then vanilla.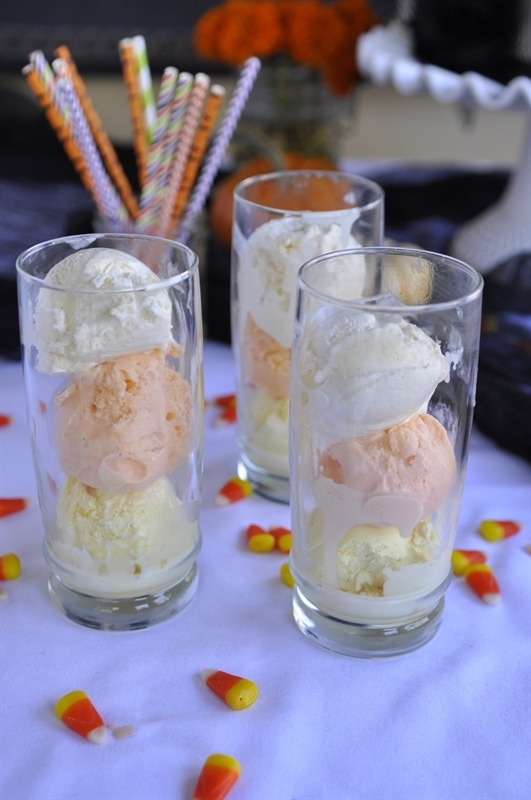 Then just add your favorite lemon lime soda.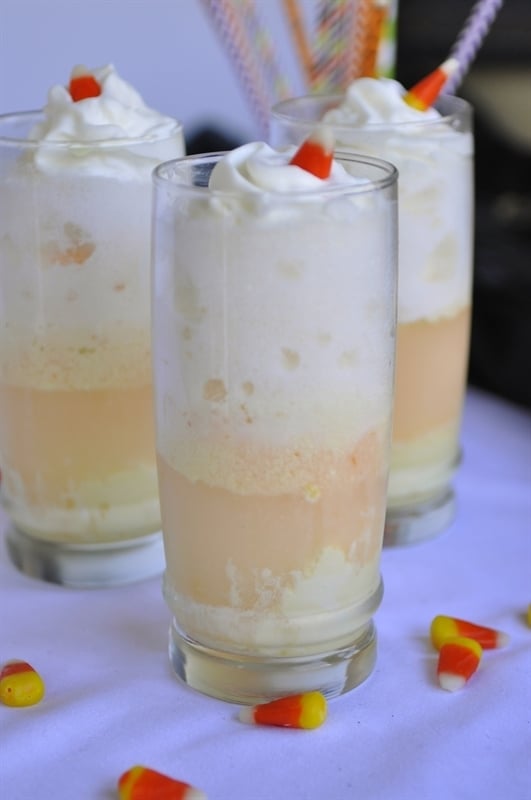 A little bit of whipped cream and a candy corn to top it off add that extra special touch.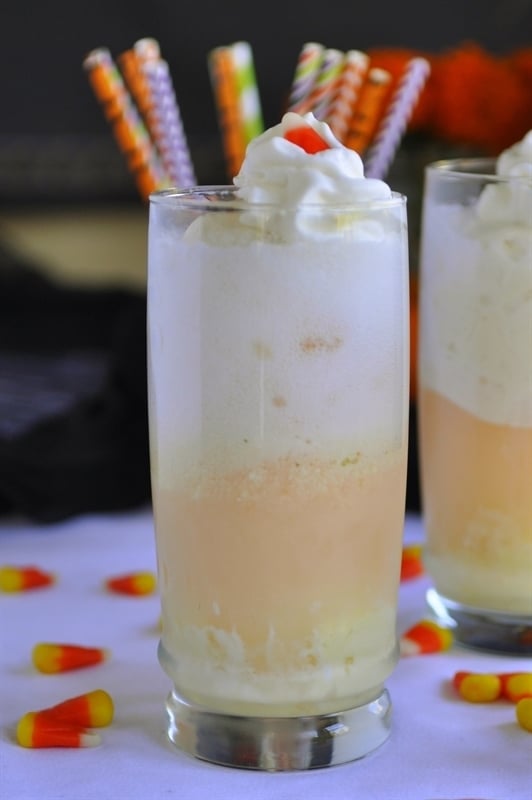 The only thing left to do is add some cute little witches to enjoy the treat.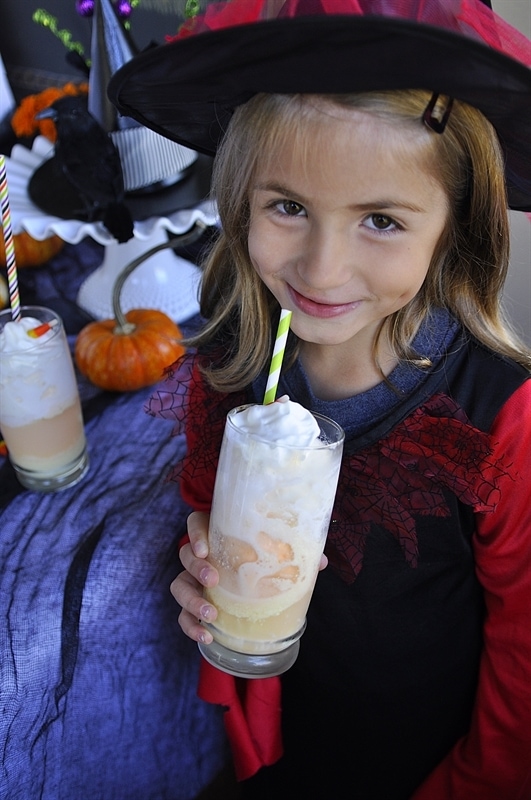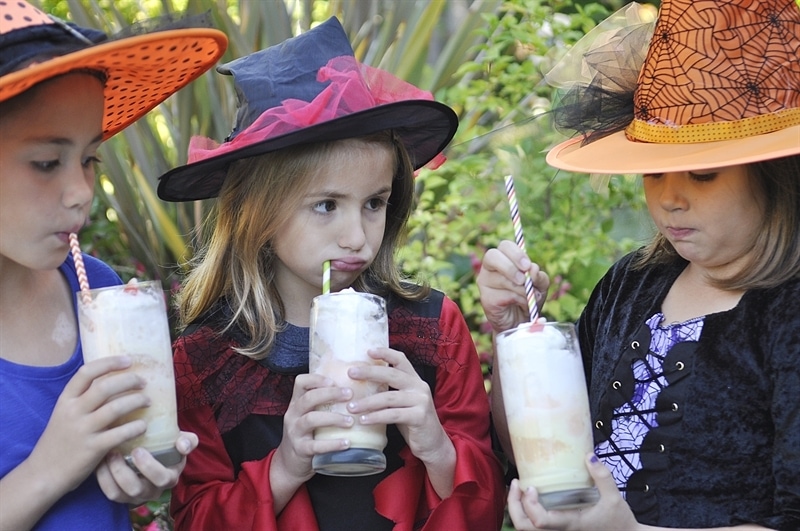 For other fun Halloween treats try these:
Witch's Brew – Candy Corn Kettle Corn – Candy Corn Rice Krispie Treats.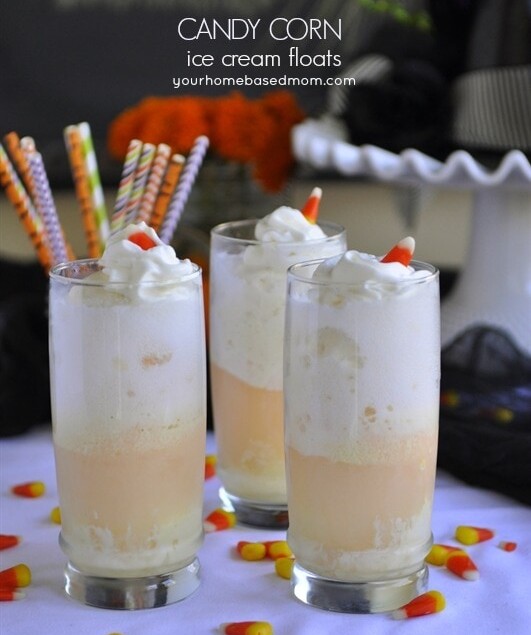 Candy Corn Ice Cream Floats
Ingredients
Per Ice Cream Soda
1 scoop each of vanilla ice cream lemon ice cream and orange sherbet
Favorite lemon lime soda
whipped cream and candy corn for garnish
Instructions
Place a scoop of each of the ice creams into a tall glass.

Pour lemon soda over ice cream

Add whipped cream and candy corn garnish