The best tips on how to make caramel apples.  Before you know it you will be enjoying them at home!
My favorite caramel apple is this Apple Pie Caramel Apple. If you don't want to dip an entire apple try these Apple Pie Caramel Apple Slices. And aren't these Monster Caramel Apples darling!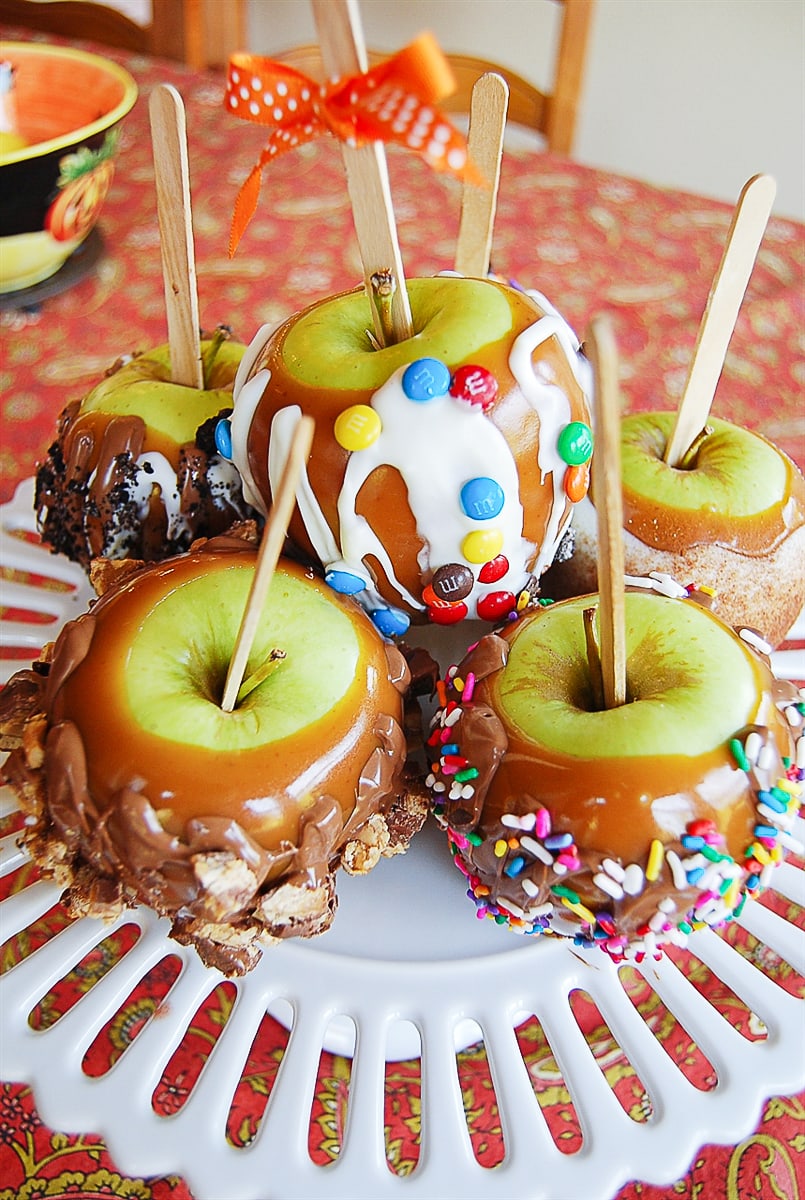 Last week for a youth activity at church we made caramel apples.  It was the first time I had made them in 12 years. The last time I made them, this is what happened: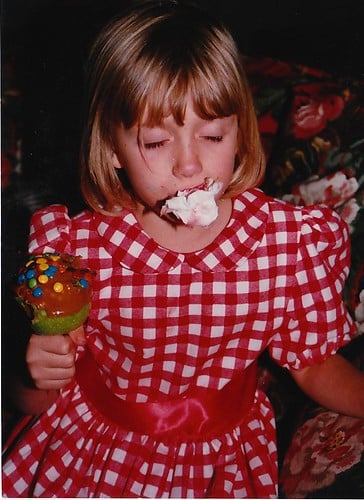 My sweet, 7-year-old daughter bit into one and it ripped a tooth right out of her mouth.  And the tooth wasn't even loose!  I am not sure what recipe I used but I think I threw it away right then and there.  Since that day, I have only purchased apples at my favorite candy store, Rocky Mountain Chocolate Factory.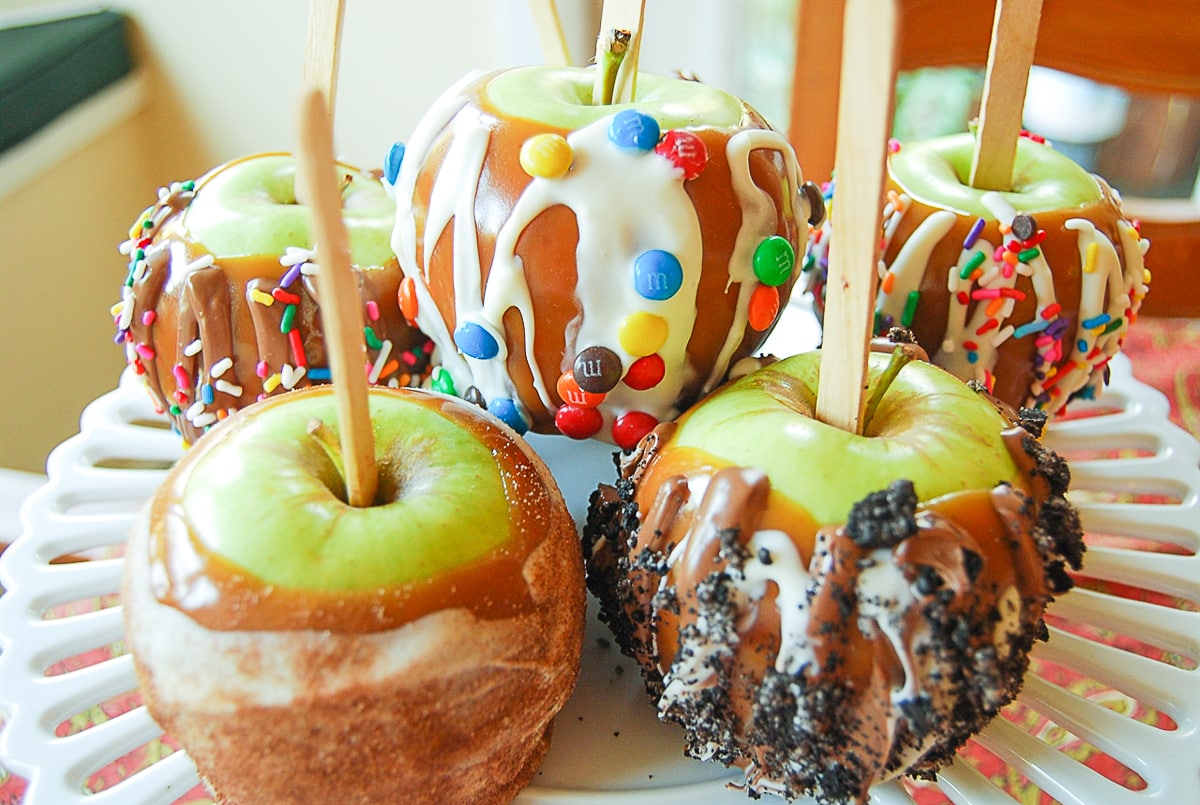 Well, after a somewhat positive experience last week with the church kids and a conversation with my friend Rhonda who made dozens for her daughter's wedding reception, I am now confident giving you the best tips.
Tips for Making Caramel Apples
The first tip is to rough up the apples with a fine grade of sandpaper. This tip came straight from the experts on how to make caramel apples, Rocky Mountain! Then make sure to wash the apple, insert the stick, and let it dry. wash and insert stick. Then place the apples on a cookie sheet lined with parchment paper.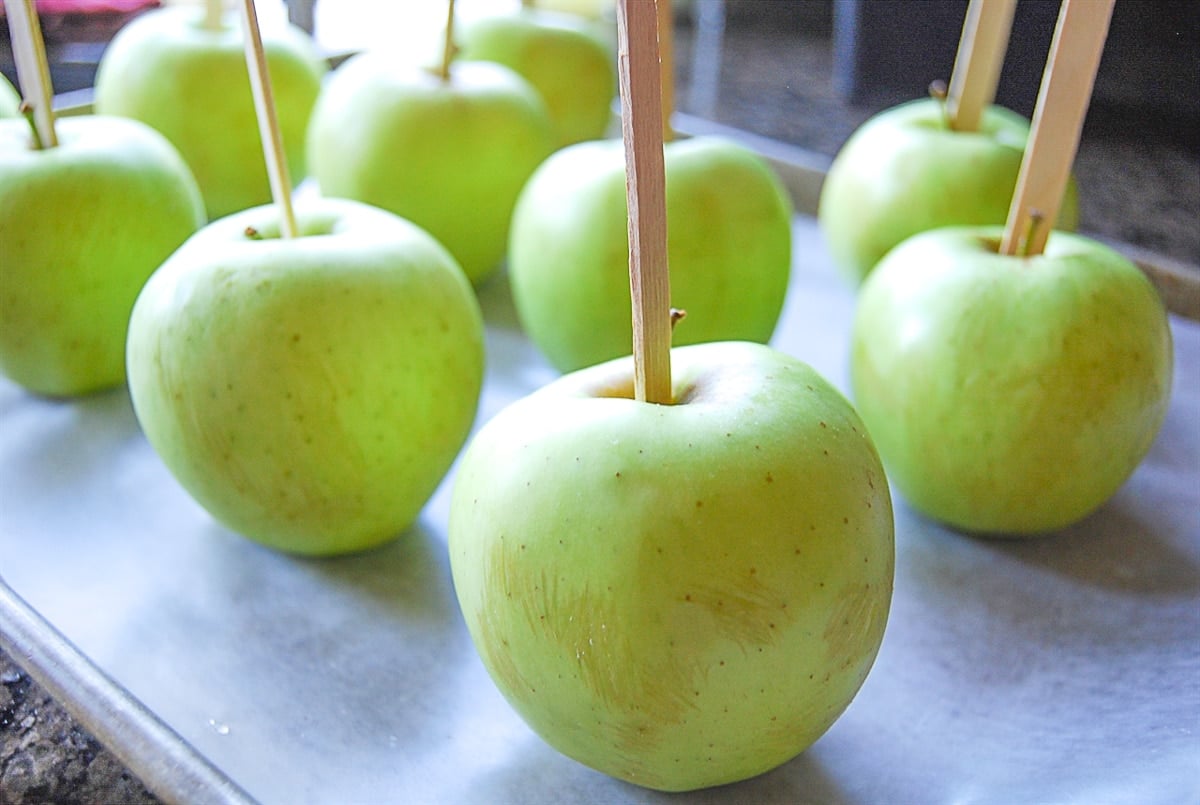 The next most important tip is to make your own caramel! This recipe will give you a nice smooth caramel. But you will need a candy thermometer to make caramel. And you need to make sure that you stir the pot constantly to prevent it from burning on the bottom. I also use a nice heavy pan – an older pressure cooker of my mothers works great!
We call caramel "patience candy" because you have to have patience stirring it and waiting for it to hit exactly the right temperature. But your patience pays off!!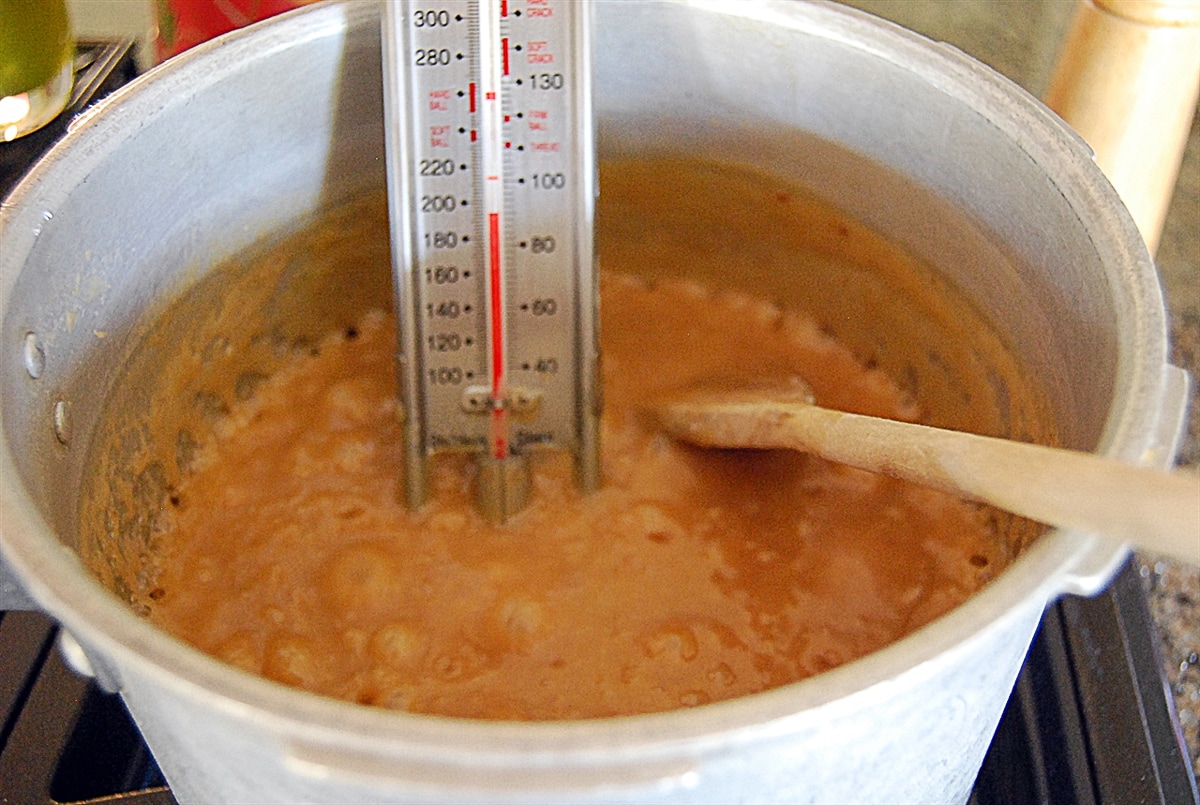 How to Dip Caramel Apples
Before you begin dipping the apples, let the caramel cool a few minutes. It will stick better to the apples when it isn't hot off the stove. Once you dip the apples, let them cool. If you are in a pinch for time, you can slide the cookie sheet into the refrigerator. And if you have any left over caramel, you can pour it onto a buttered pan and cut it into candies!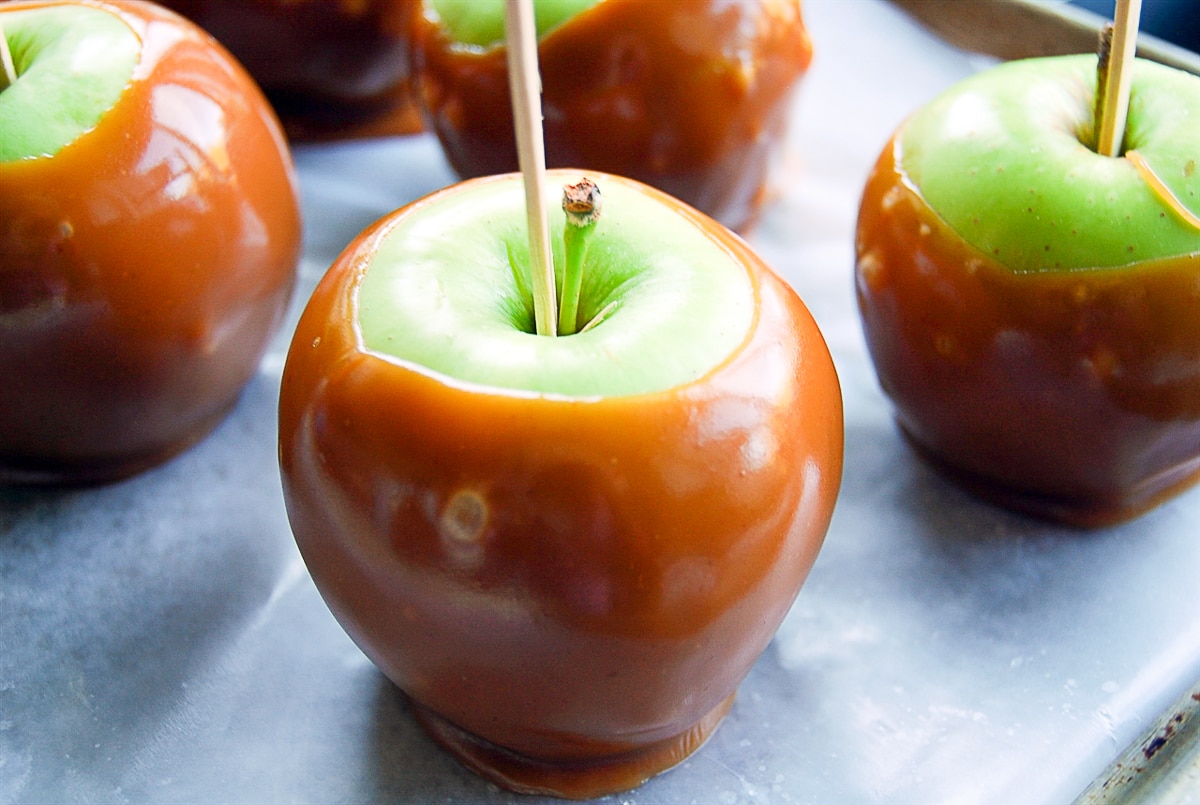 After the caramel has cooled, melt the chocolate or almond bark to dip them again. Or you can just drizzle the chocolate if you like that.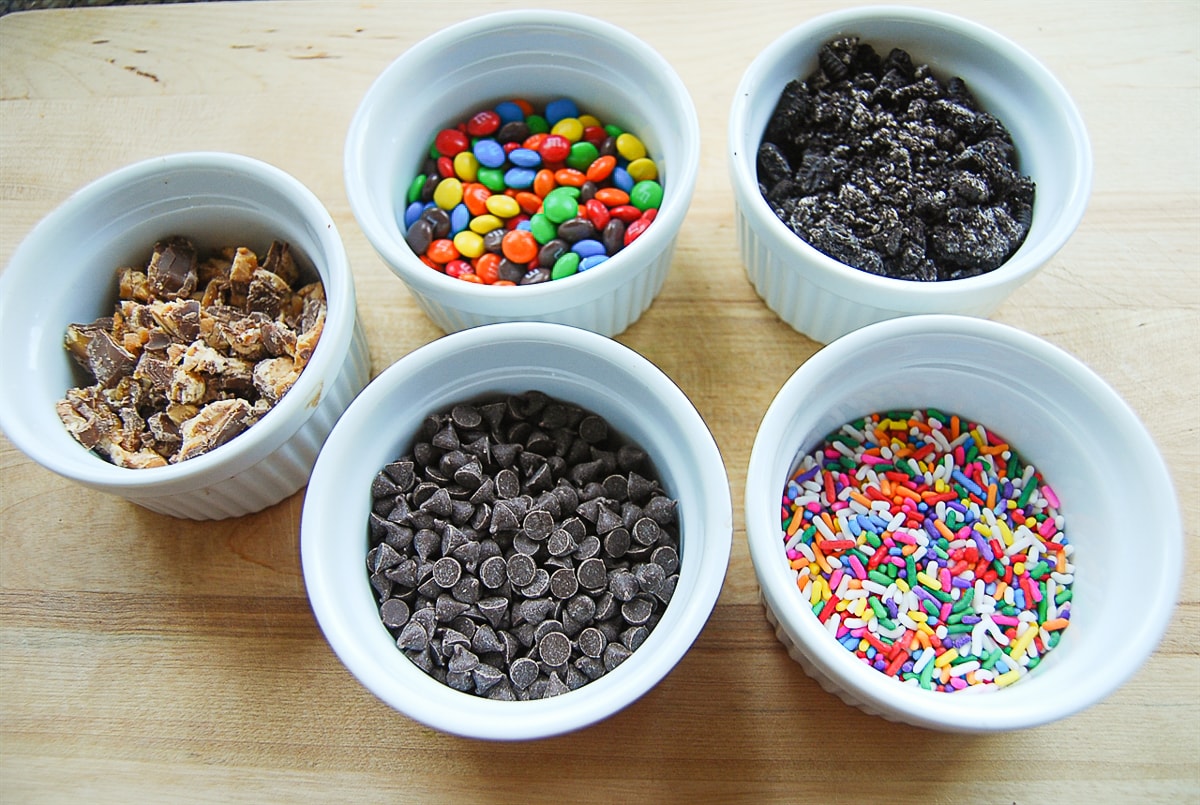 Toppings Ideas
Quickly, after applying chocolate, sprinkle on your desired toppings.
mini chocolate chips,
mini M&M's,
rainbow sprinkles,
crushed Oreo
chopped up Snickers
nuts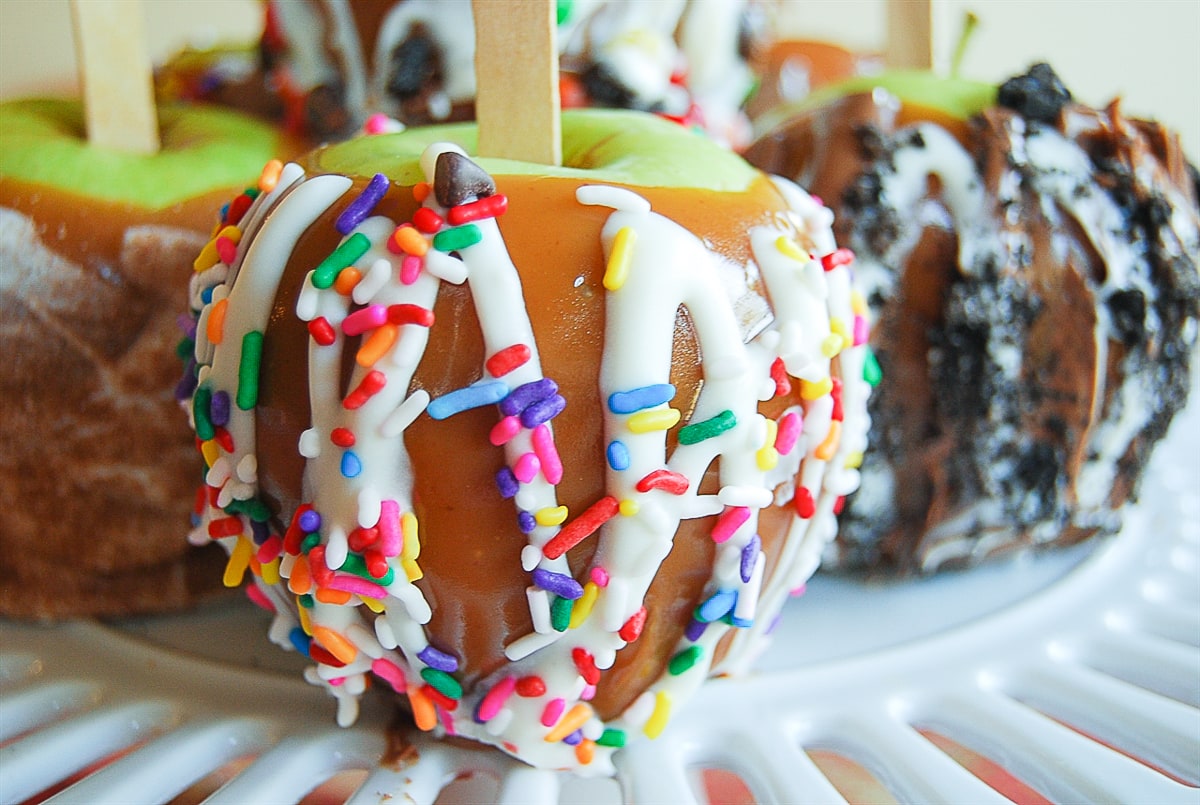 Once you have added the toppings, return to the refrigerator to set up again. Then finally the best step, eat and enjoy!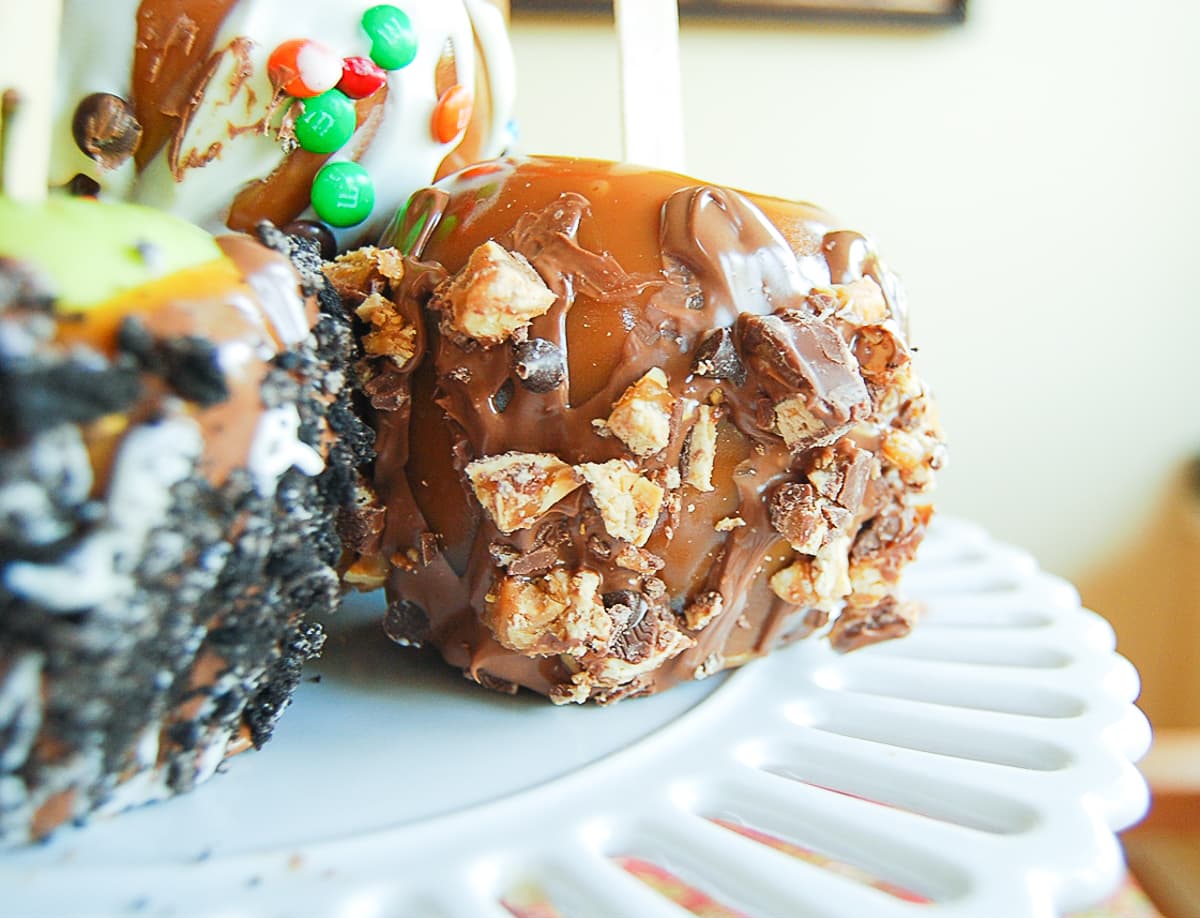 There are so many fun combinations but my favorite is this Apple Pie Caramel Apple!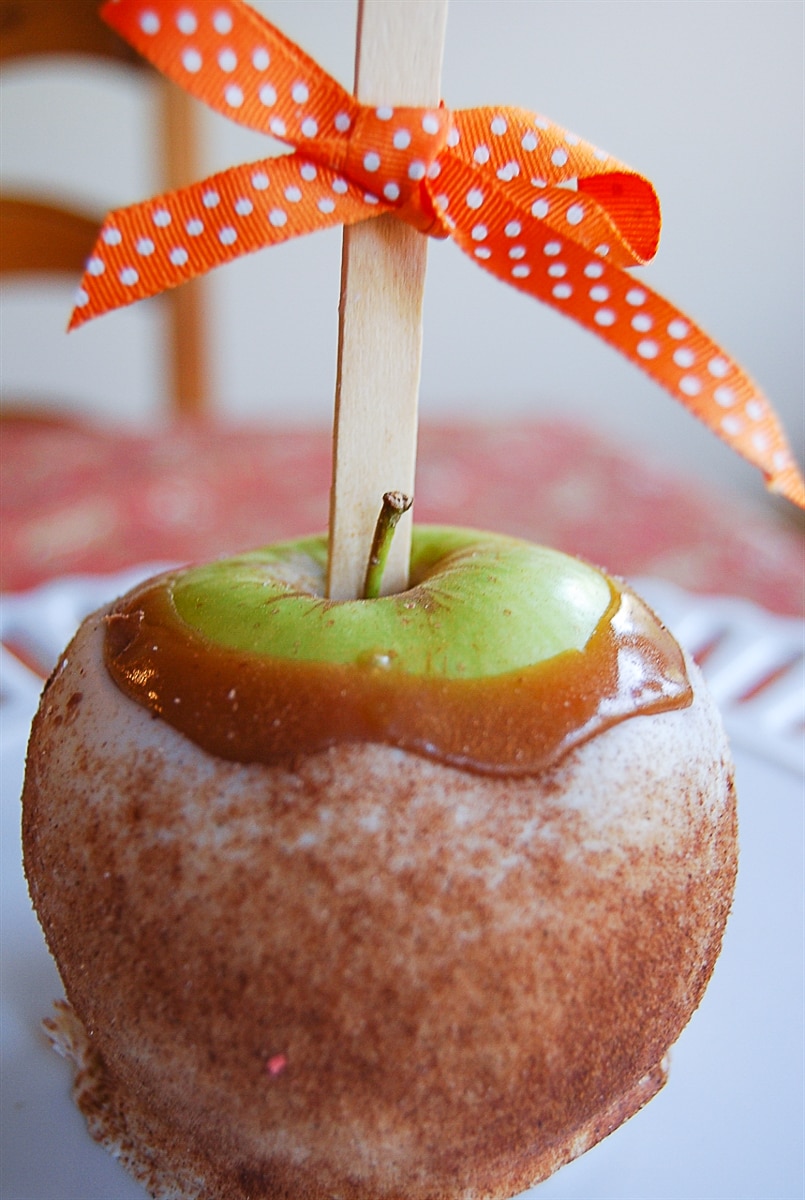 Caramel and Apple is a perfect combo – check out these other recipes:
For all of my other favorite kitchen products and tools visit my Amazon Store.
Did you know I wrote a cookbook? Check out the Holiday Slow Cooker Cookbook for 100 delicious recipes.
Caramel Apple Recipe
Caramel Apples
This delicious caramel sauce is the perfect recipe for dipping caramel apples.
Ingredients
2 cups brown sugar
1 cup corn syrup
1/2 cup butter
1 can sweetened condensed milk
Instructions
Combine the first 3 ingredients

After butter is melted stir in the milk

Cook to soft ball (234degrees)

Stir constantly

Stir in 1 tsp vanilla

Remove from heat

Dip apples into the caramel, then roll in nuts if desired

Let set up on a cookie sheet

Place in refrigerator if needed

After completely cooled you can drizzle with chocolate and cover with toppings

Suggested toppings: sprinkles, crushed Oreos, mini M & M's, mini chocolate chips, chopped nuts, crushed candy bars.
Nutrition Facts:
Calories: 345kcal (17%) Carbohydrates: 69g (23%) Fat: 9g (14%) Saturated Fat: 5g (31%) Cholesterol: 24mg (8%) Sodium: 114mg (5%) Potassium: 58mg (2%) Sugar: 68g (76%) Vitamin A: 285IU (6%) Calcium: 44mg (4%) Iron: 0.3mg (2%)
* Disclaimer: All nutrition information are estimates only. Read full disclosure here.
Originally posted October 28, 2008