The story of The Hundred Dresses was the perfect way to kick off the holiday season for our Relief Society Activity.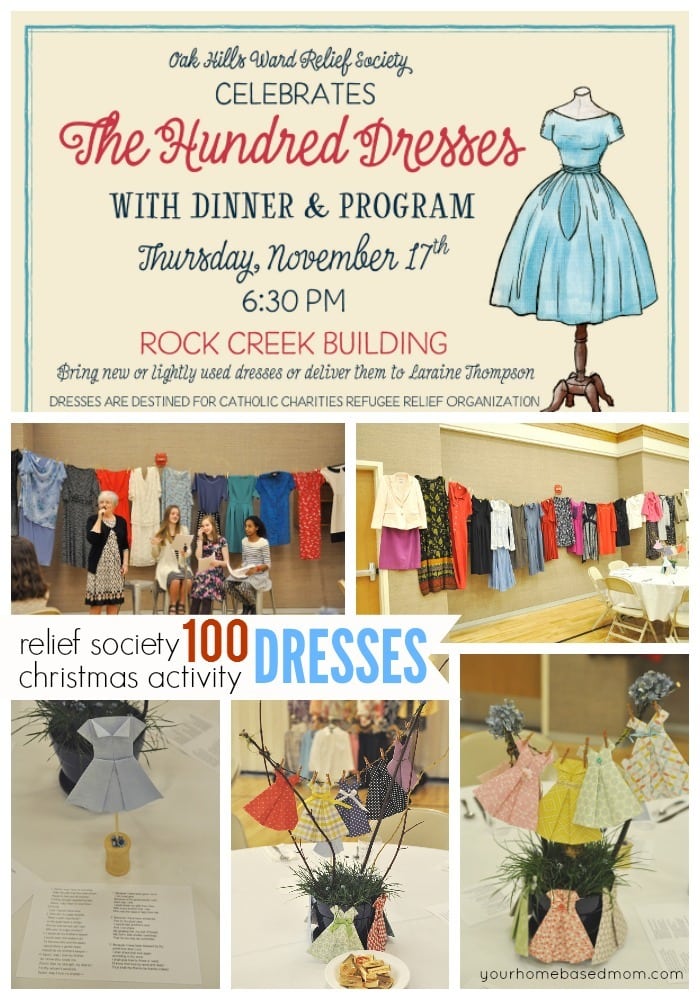 At church, I am in charge of all the activities for the women 18 and older.  I have been doing this for a few years now.  We recently had our holiday dinner and activity and I wanted to share the evening with you. We hold our holiday activity in November and I love it.  It's set a great ton for the upcoming holiday season and you don't end up with all your holiday parties in a few week span.  I highly recommend it.
Several years ago, my daughter was in a theater production at Brigham Young University called The Hundred Dresses.  The play is based on a children's book by the same name. I fell in love with the story and wanted to be able to share it with the women at church.  Our holiday activity was the perfect opportunity.
The book was a Newberry Award winner and is the story of Wanda Petronski, a Polish girl  who is ridiculed by her classmates for wearing the same faded blue dress every day. Wanda claims she has one hundred dresses at home, but everyone knows she doesn't and bullies her continually. The class feels terrible when Wanda doesn't show up for school one day and they learn her family has moved away, but by that time it's too late for apologies. Maddie, one of Wanda's classmates, ultimately decides that she is "never going to stand by and say nothing again."  Then one day Wanda's classmates learn that she really did have 100 dresses.
It is a sweet story of the need for kindness and love, that everyone has a story and most of the time we don't know the whole story, bullying is wrong and each person matters.
We presented the story in a reader's theater version and some of the young women from our ward played the parts.  They did a fabulous job!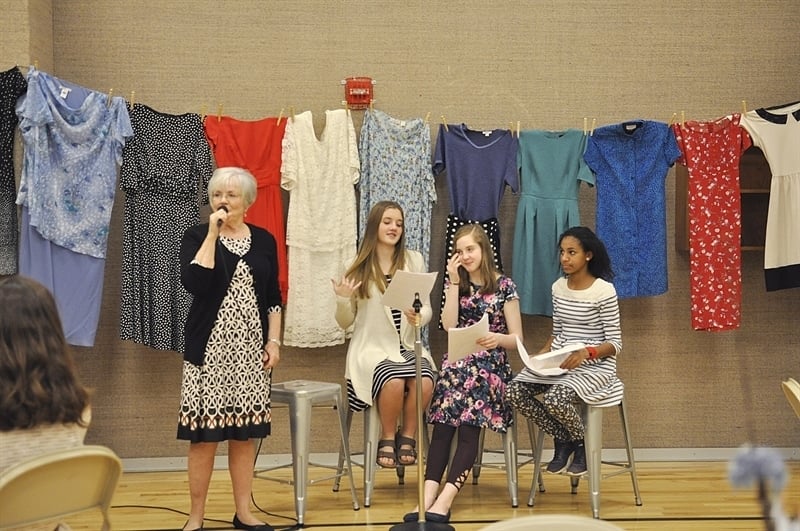 Leading up to the evening we asked the ladies to go through their closets and donate any gently used dresses or skirts they may no longer need.  We found a charity here in Portland that works with refugee woman to donate the dresses to.  We decorated the walls of the cultural hall with some of the dresses we collected.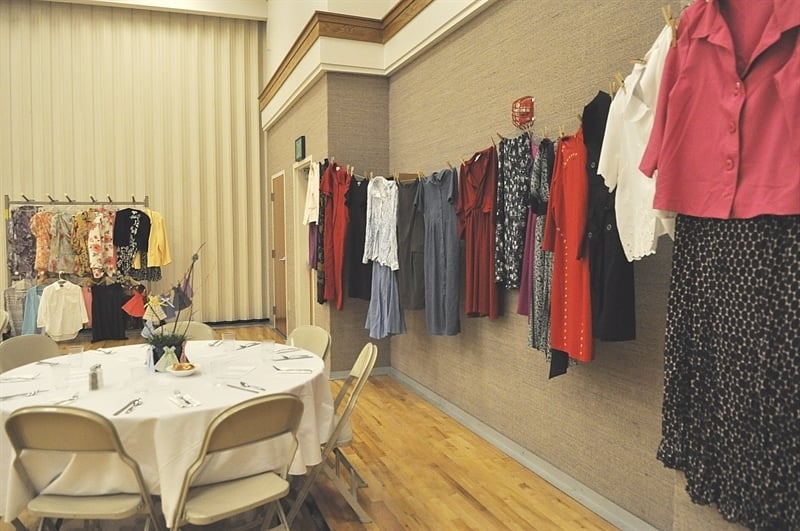 Since the theme of the night was dresses, a couple of my committee members created the cutest centerpieces for all the tables using little origami paper dresses.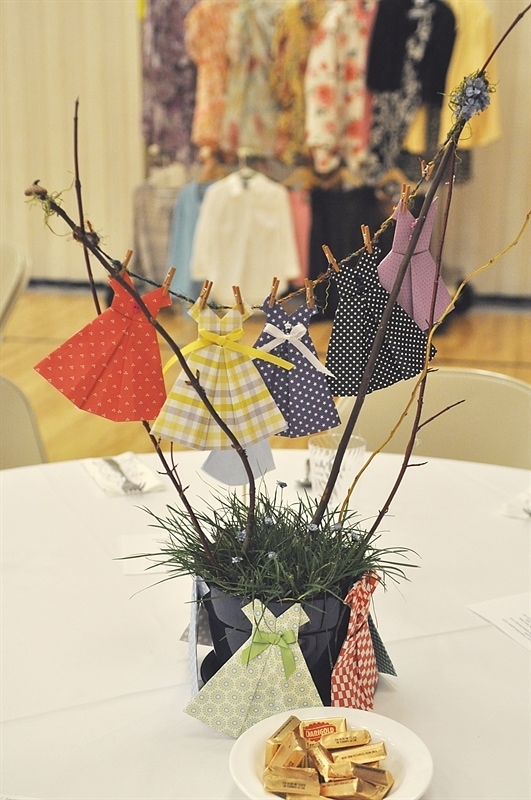 The grass and twigs came from our yards.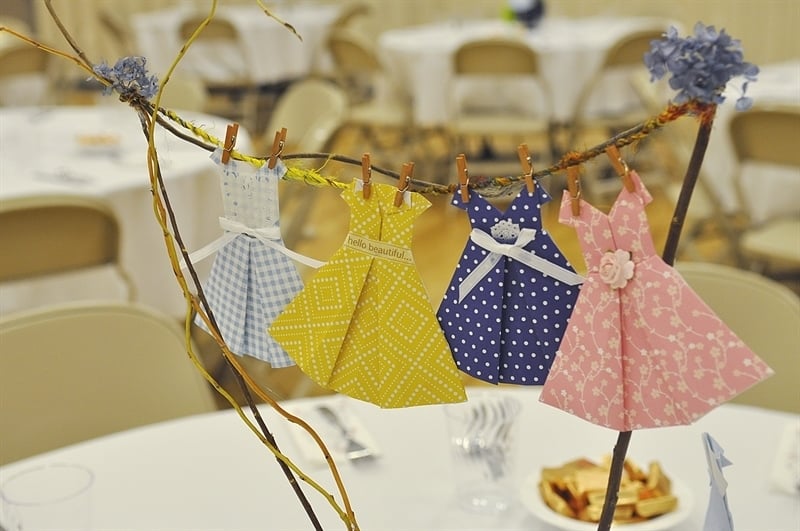 I thought they were just about the cutest thing ever!!  Here is a You Tube tutorial on how to make the dresses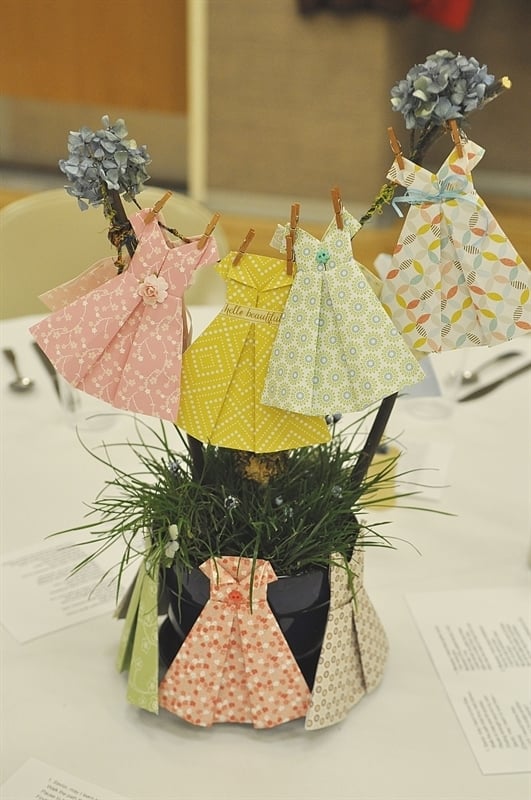 There was also a little blue dress in honor of Wanda on each table.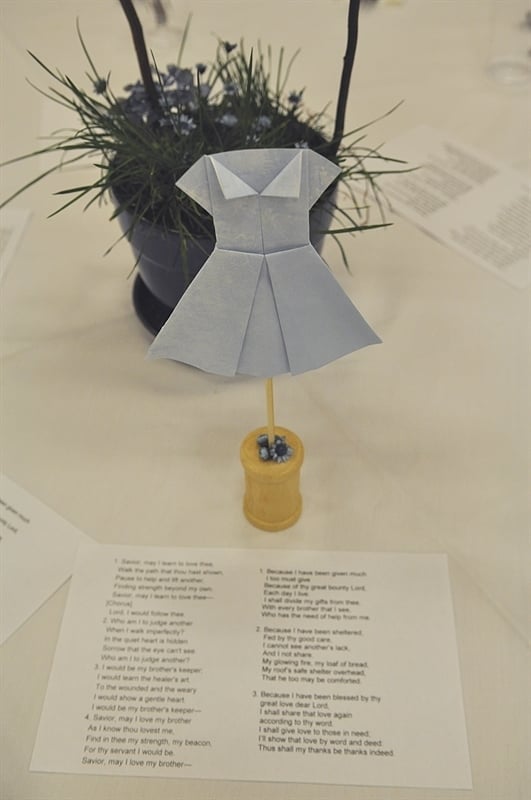 For dinner we thought we would honor Wanda's polish heritage and we served cabbage rolls or halupky. They were a huge hit.  We served them along with some candied carrots and green salad.  Dessert was gingerbread cake with lemon sauce and whipped cream from the Lion House Cookbook.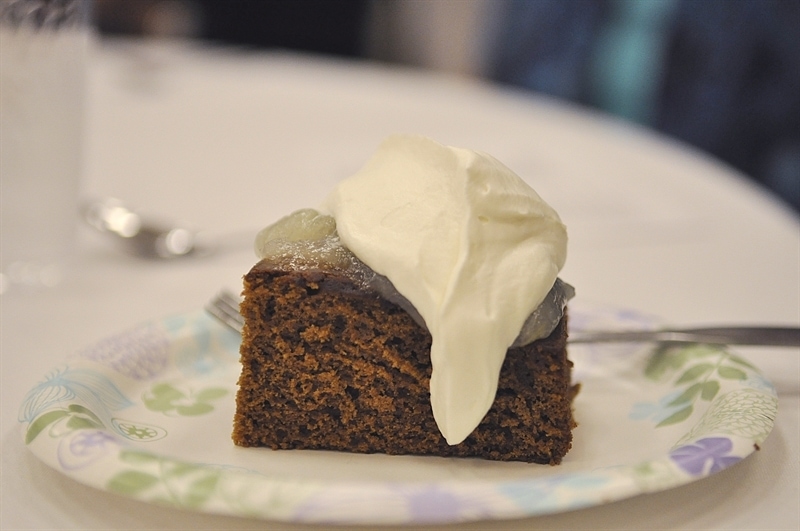 We recruited some of the men from church to wait on us and do dishes!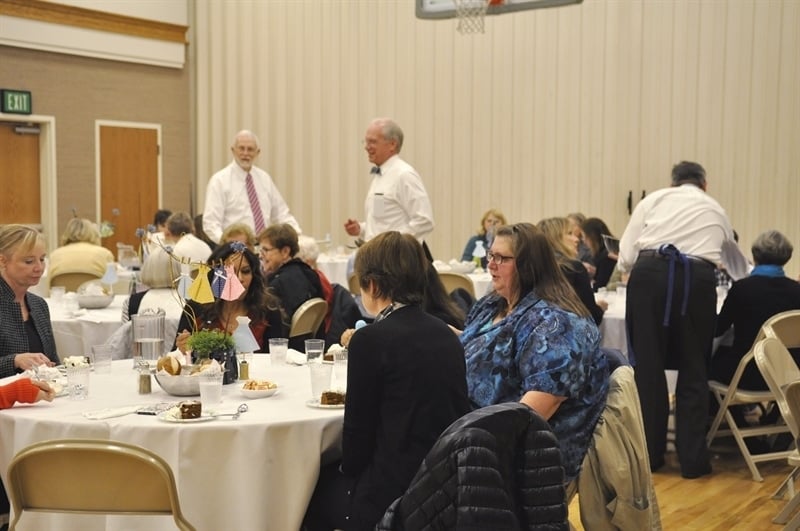 It was a delightful evening and the perfect way to kick off the holiday season.
If you'd like to see some of the Christmas programs we've done in the past for Relief Society go here:
The Women Who Knew Jesus Relief Society Program and Dinner
The Christmas Jars Relief Society Program and Dinner
Why Christmas Trees Aren't Perfect Relief Society Program and Dinner