I love the combo of a little heat and a little sweet in this Sweet and Spicy Chicken.  It's also made in one pan which makes it even better!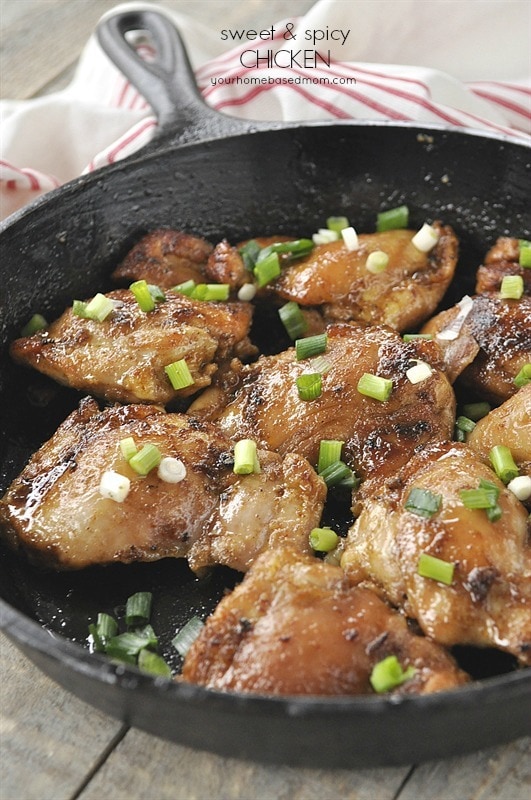 This week on Instagram I shared a behind the scenes photo of my kitchen.  I'm neck deep into cookbook recipe testing and so most days I usually have 3 slow cookers going at once and the kitchen is a disaster.  I'm a messy cook.   You would think with all the food being cooked each day that there would always be something for dinner.  It doesn't always work out that way so after recipe testing all day long, the last thing I want to do is spend a bunch of time on what we are going to have for dinner.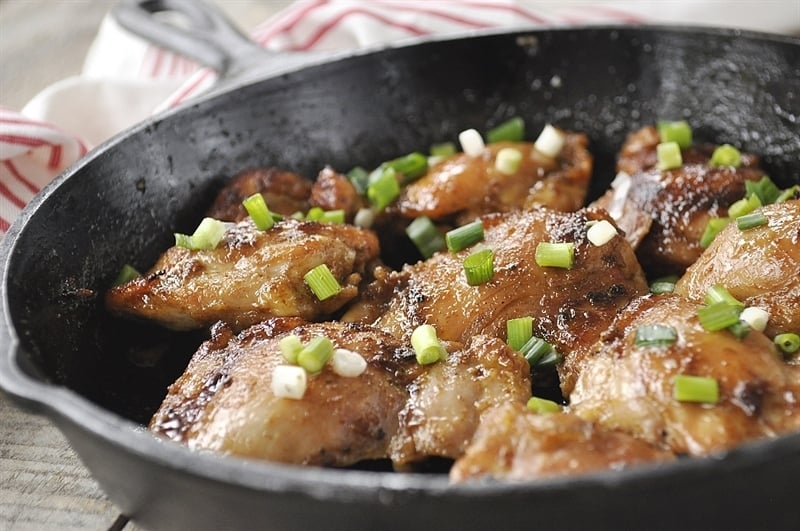 That is when this One Skillet Sweet and Spicy Chicken comes to the rescue.  My husband appreciates it too because he is my kitchen assistant/dishwasher and he is always glad when there are fewer dishes to wash.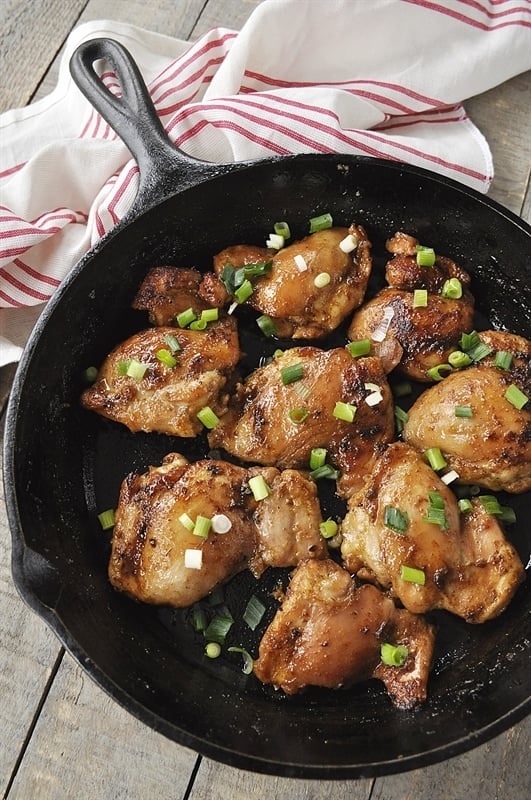 This recipe uses thighs which I am a fan of, feel free to substitute chicken breasts if you prefer.  If you are using a breast I would  pound it out a bit so it is a little more even in thickness. The chicken is covered on both sides with a spice rub and then covered with a honey sauce and cooked in the pan for 25-30 minutes or until chicken is cooked through.  I definitely prefer to use my trusty 10 inch cast iron skillet.  If you don't have a castiron skillet use a pan that can go from stovetop to oven.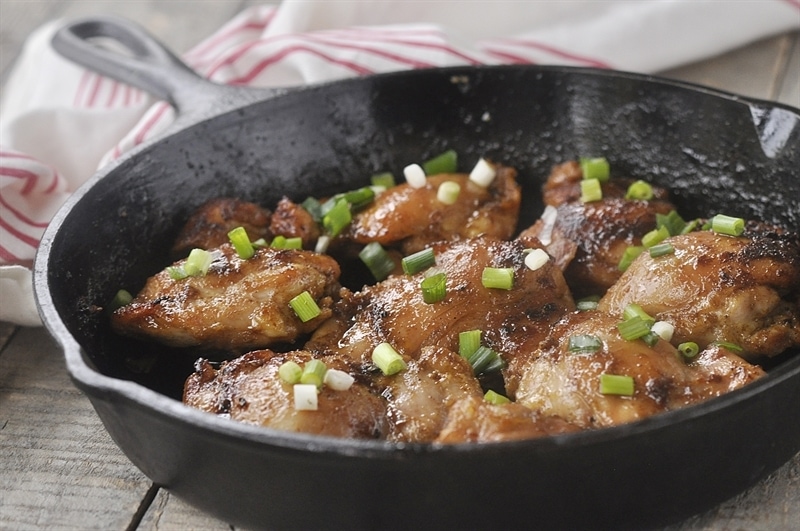 After the chicken is cooked through, drain off any leftover liquid and then drizzle with a little more honey and garnish with green onion.  So good.  Serve with rice or potatoes and then go do something fun with all the extra time you have because there was only one pan to wash!!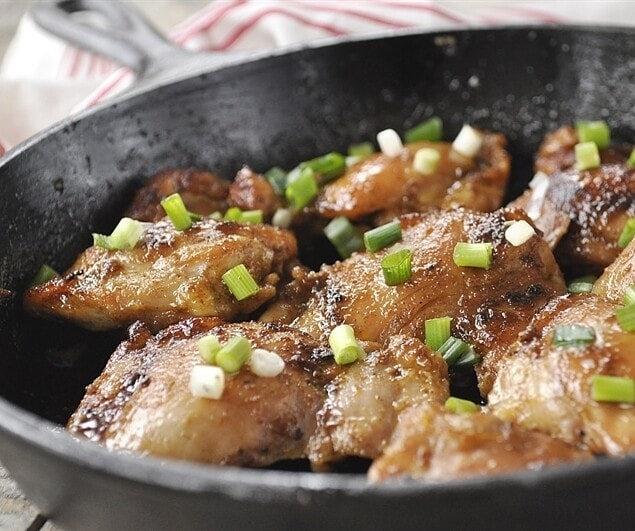 Sweet and Spicy Chicken
Ingredients
6-8 boneless skinless chicken thighs
2 tsp chili powder
1 tsp paprika
1 tsp cumin
2 tsp garlic powder
1/2 tsp salt
1/8 tsp black pepper
2 Tbsp olive oil
1/3 cup honey
1 Tbsp apple cider vinegar
Green onions for garnish
Additional honey for drizzling
Instructions
Preheat oven to 375 degrees F.

Add oil to pan and heat over medium high heat.

Rub the spice mixture on both sides of chicken and pat in.

Add chicken to hot skillet and cook for 5 minutes on each side, lightly browned

Mix together honey and vinegar.

Pour honey mixture over chicken and turn chicken to coat.

Bake in oven for 25-30 minutes or until chicken is cooked through. Baste with juices a few times during baking.

Drain off any additional liquid and then drizzle with honey and garnish with green onions.