Snack in style while you watch the big game with these super bowl appetizers! No matter who is planning, serving these appetizers will make you the winner!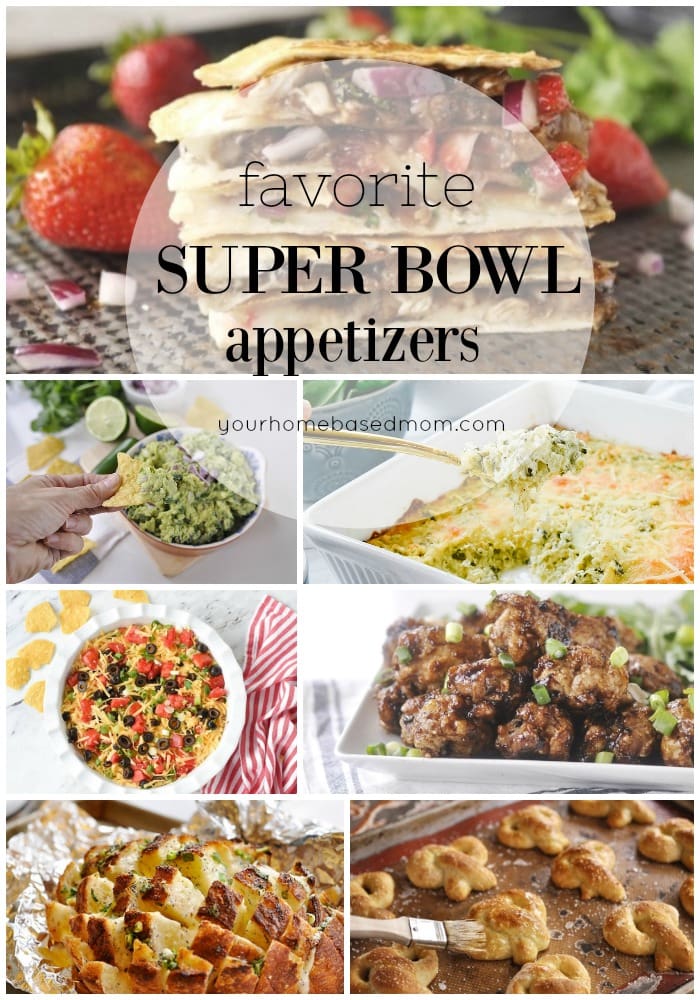 It is almost Super Bowl time! And even if your team didn't make it to the big game, it is worth watching just for the Super Bowl appetizers! Here are a collection of some of my favorite foods to serve to friends on Super Bowl Sunday!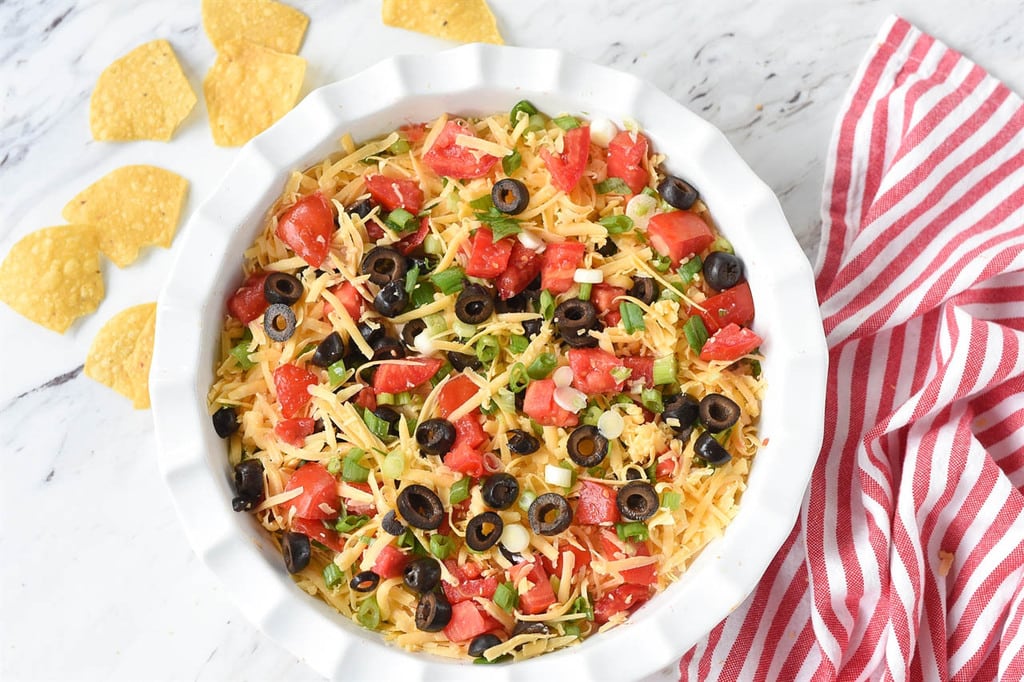 You have to start with some tried and true favorites when planning your super bowl appetizers. And you can't get anymore tried and true than a good 7 Layer Dip. Yummy layers of guacamole, sour cream, cheese and more!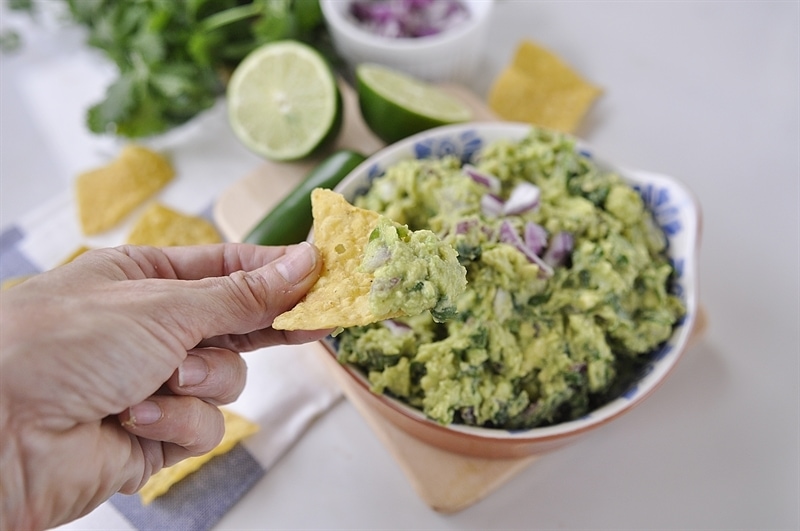 Or you can make up a great big batch of my Homemade Guacamole. Who are we kidding, you should probably make both!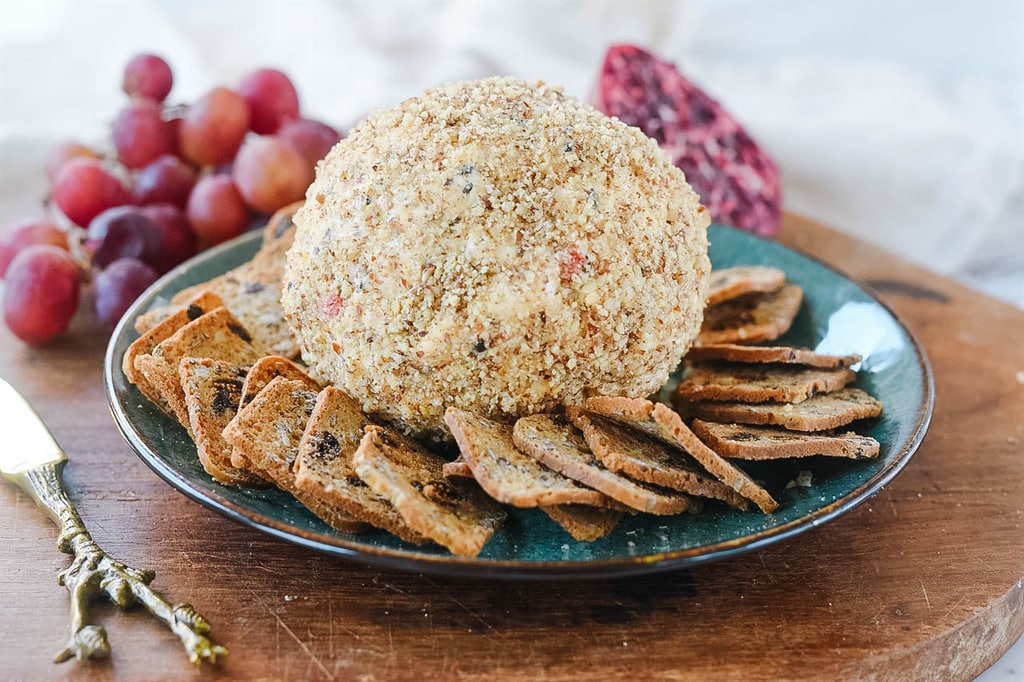 I have said it before and I will say it again!  Every party is a great excuse to make the BEST Cheese Ball Ever.  That name is not an exaggeration.  And this will be one of the best super bowl appetizers that you serve.  Promised to be a big crowd favorite.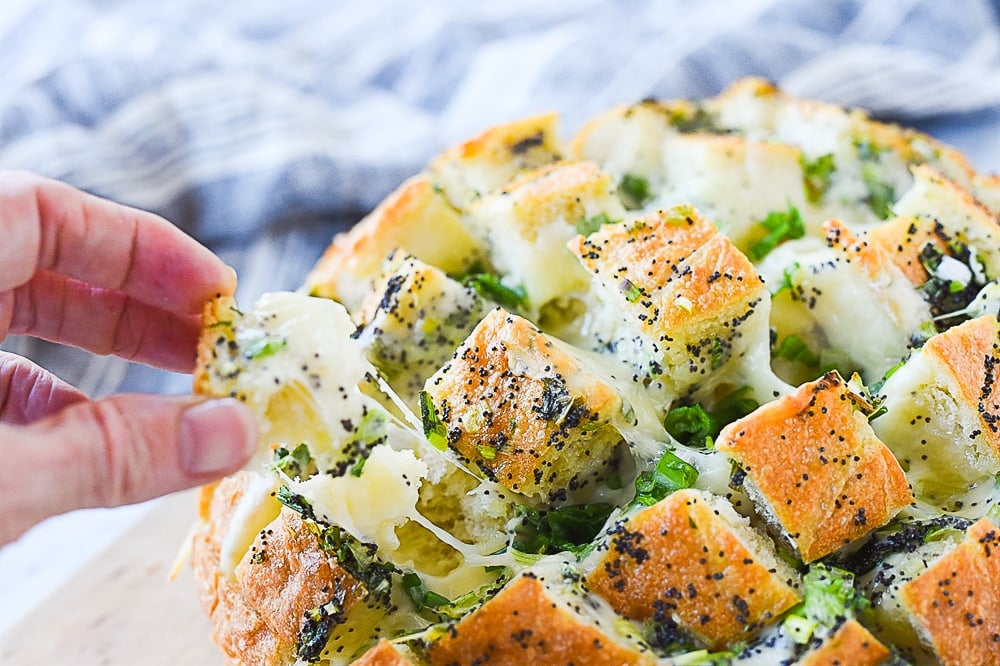 Blooming Onion Bread is a crowd favorite every single time I make it. The super bowl will be no exception.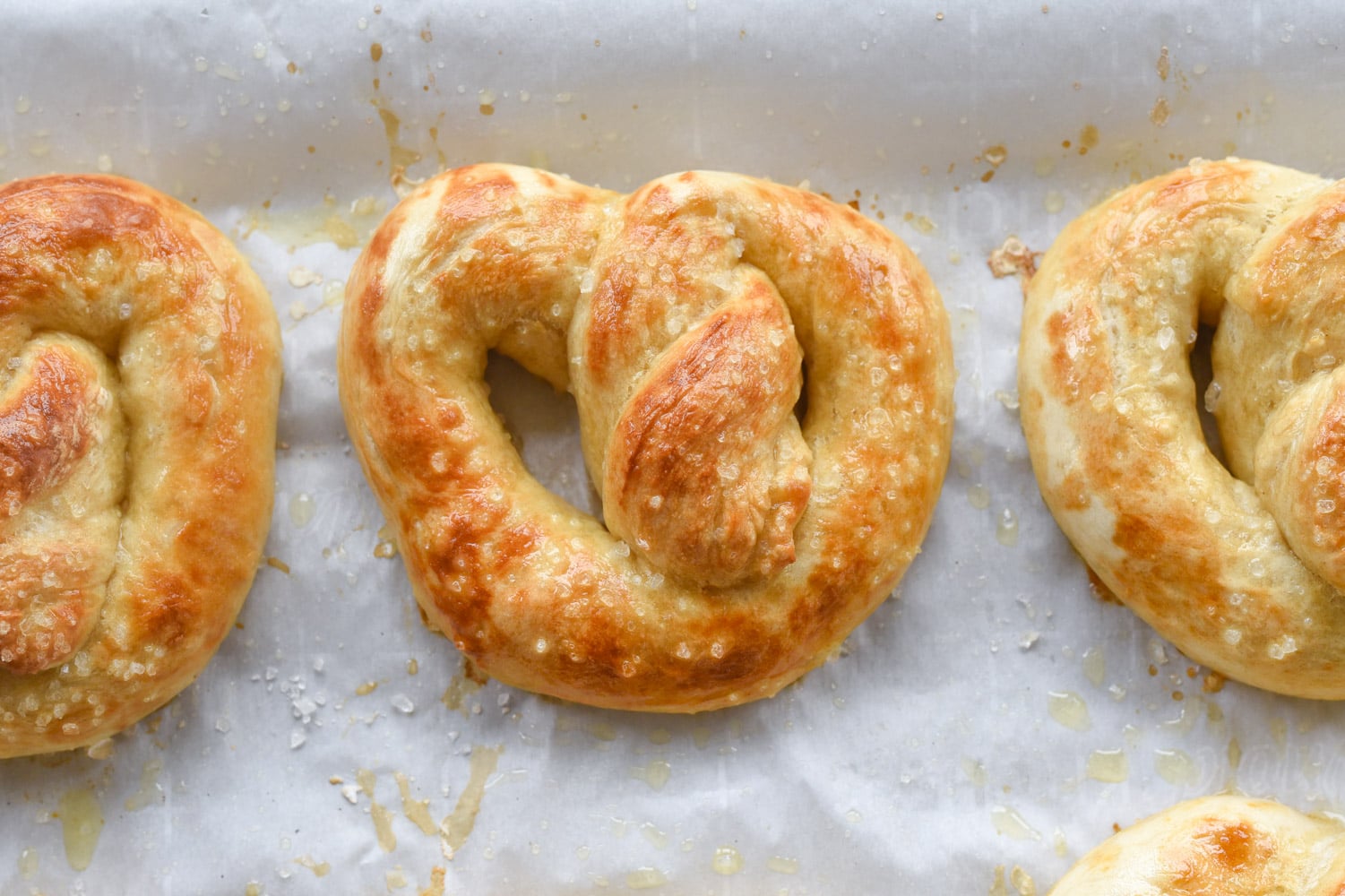 Of if you are more of a fan of Soft Pretzels, I have you covered there too. These homemade pretzels are a big win.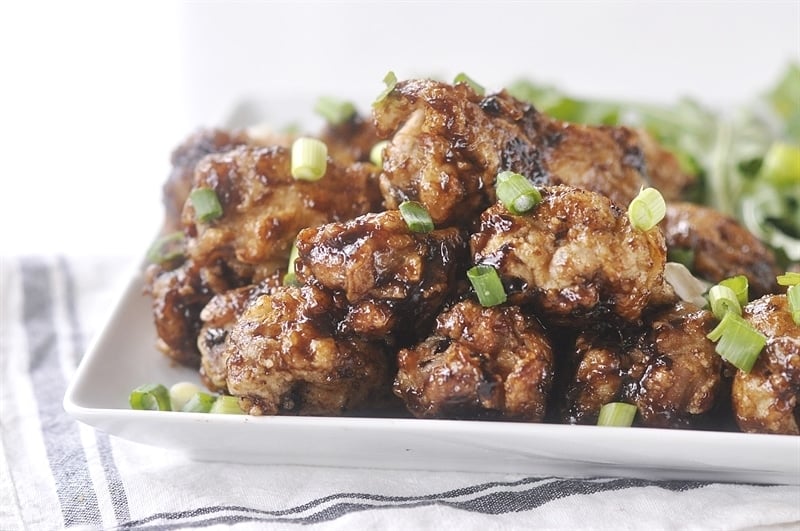 Chicken wings may be a super bowl appetizer must, but why not try some new flavor combinations like Lemon Garlic Chicken Wings or Balsamic Chicken Wings.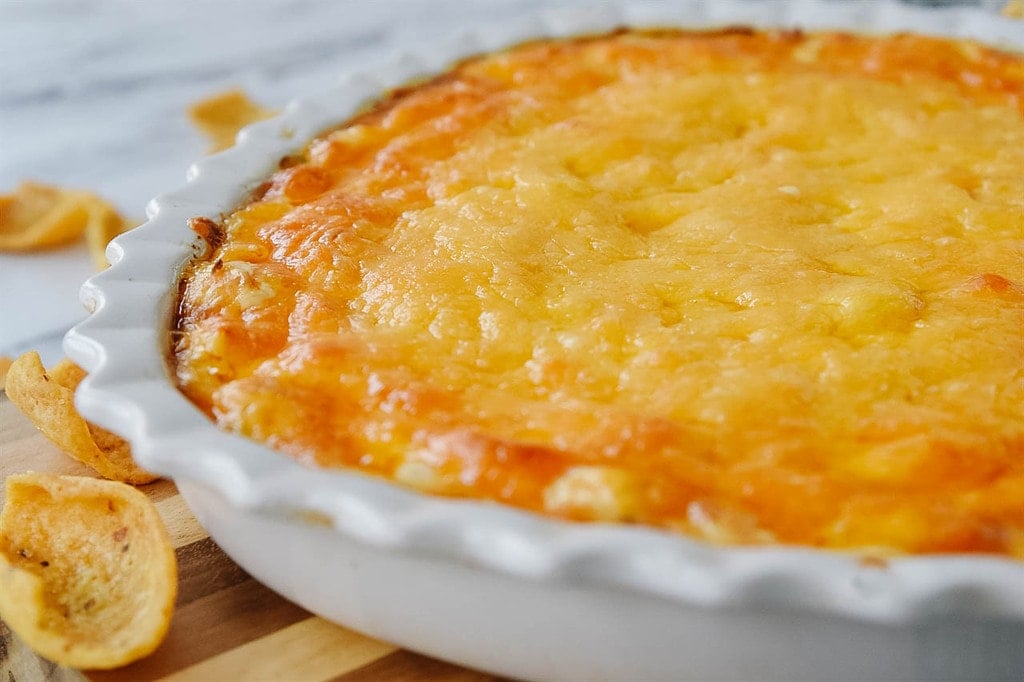 But if you must have the flavor of a traditional buffalo wing, try my Buffalo Chicken Dip. All of the delicious flavor in dip form!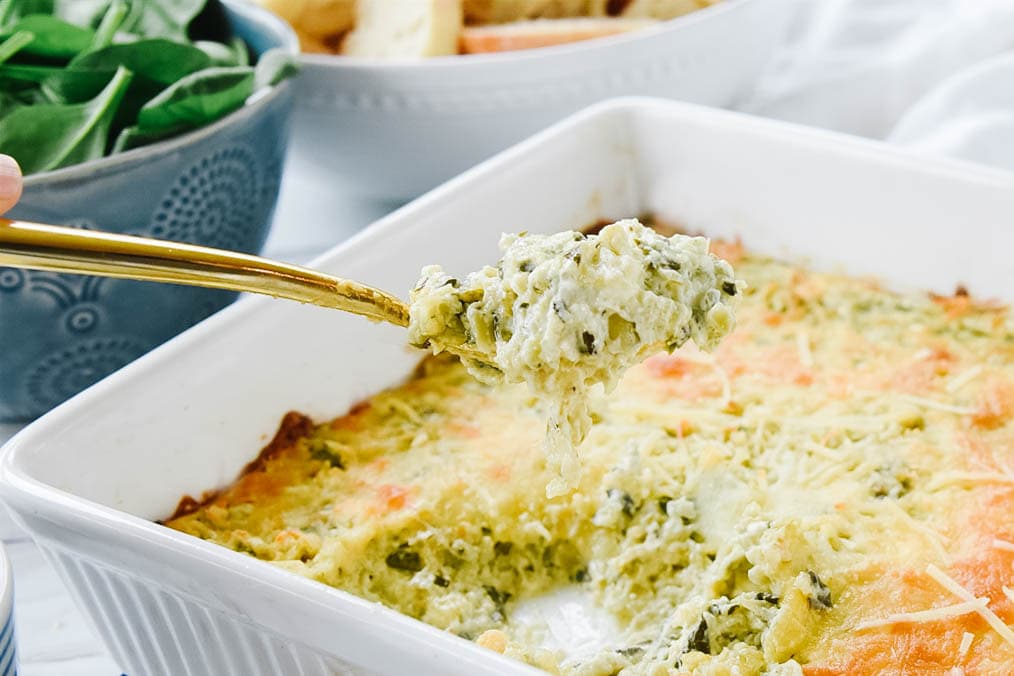 And speaking of dips, is it even a party if there isn't a bowl of creamy Spinach Artichoke Dip?
And last but not least, a good chicken quesadilla is an easy and filling party appetizer. But you can score a touch down with the flavors in this Balsamic Chicken Quesadilla.
There you have my favorite Super Bowl Appetizers! Invite some friends over, watch the big game, and snack in style! Find even more appetizers here.