Spinach Apple Salad is my go to salad recipe.  Dress it up or dress it down, either way it's delicious!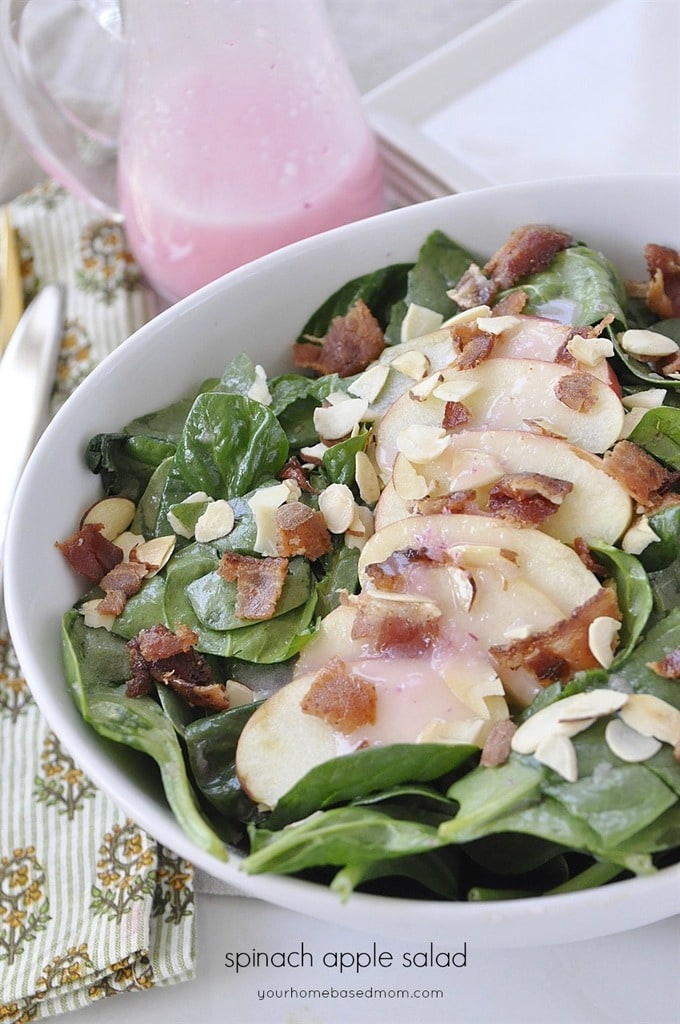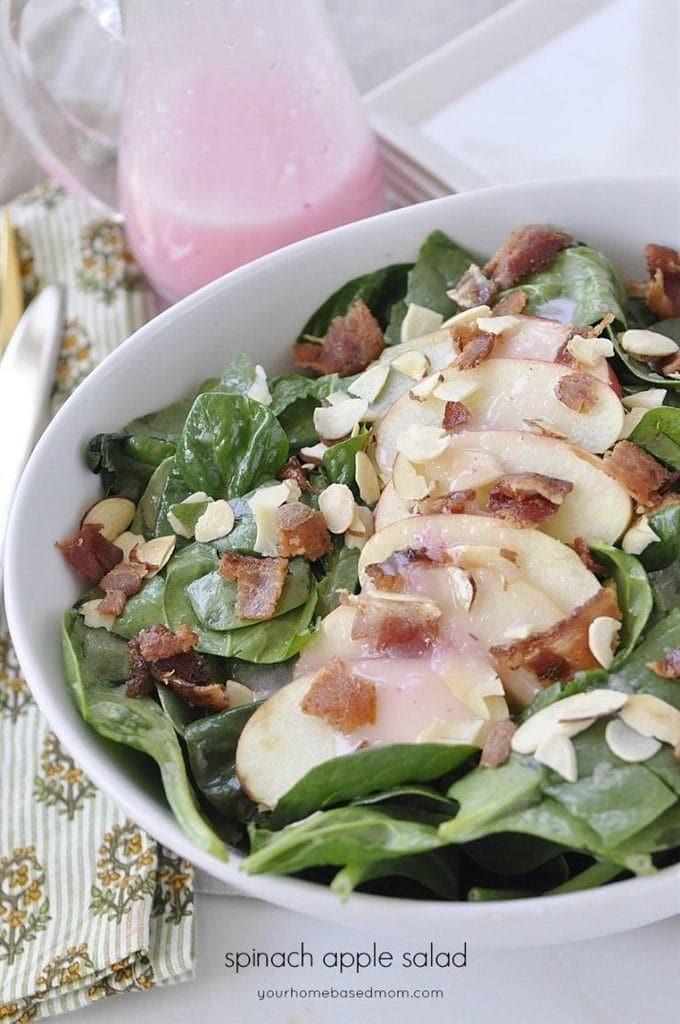 Spinach Apple Salad is something everyone needs in their salad repetoire.  A good basic spinach salad you can change up depending on what is in your pantry.  When you know you need to add a salad to your dinner or you're craving one for lunch this spinach salad will become your best friend. It is the salad I make over and over again.  It's my go to salad.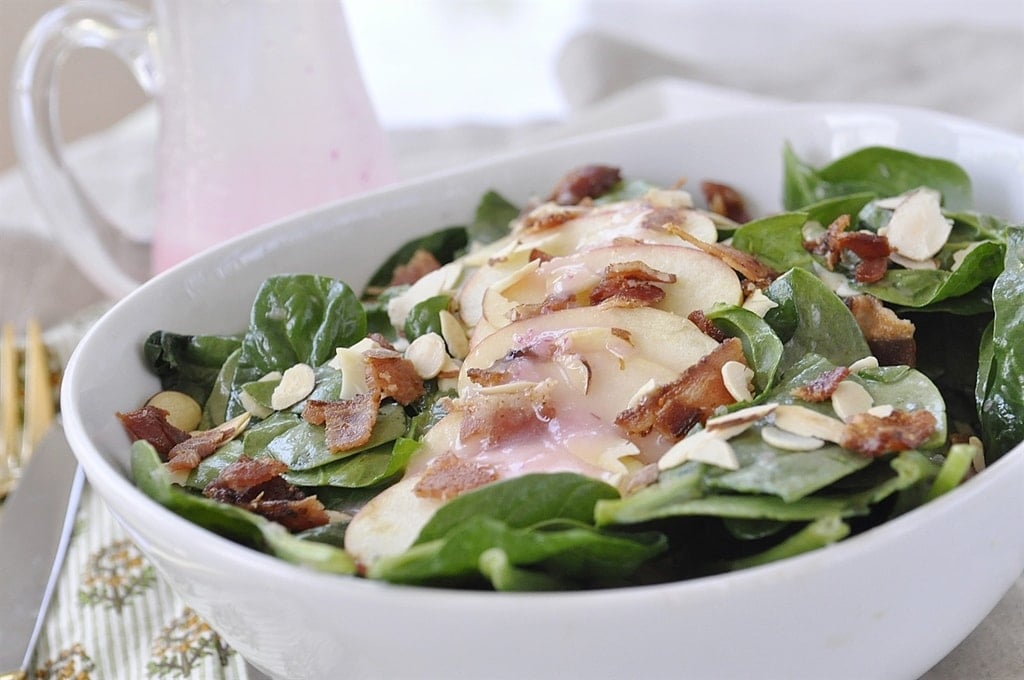 This salad works with spinach or with lettuce.  Use an apple, a pear, or some fresh berries.  Bacon always makes things better you could use some left over chicken or steak and make it more of a main dish rather than a side salad.  I'm a fan of toasted almonds but pecans, walnuts or whatever nut you have on hand will work.
As a child I was not much of a vegetable eater.  The only vegetable that usually graced my plate was green beans, out of the can and I never ate salad, let alone spinach!
One of my childhood memories is of visiting my grandmother in California and her trying to get me to eat spinach (the stuff that came out of the can).  She would bribe me telling me it would make me strong like Popeye!  It didn't work.
Now, we eat lots of spinach at house – mainly in the form of a salad or in our morning smoothie. ( I still won't eat the stuff out of the can!)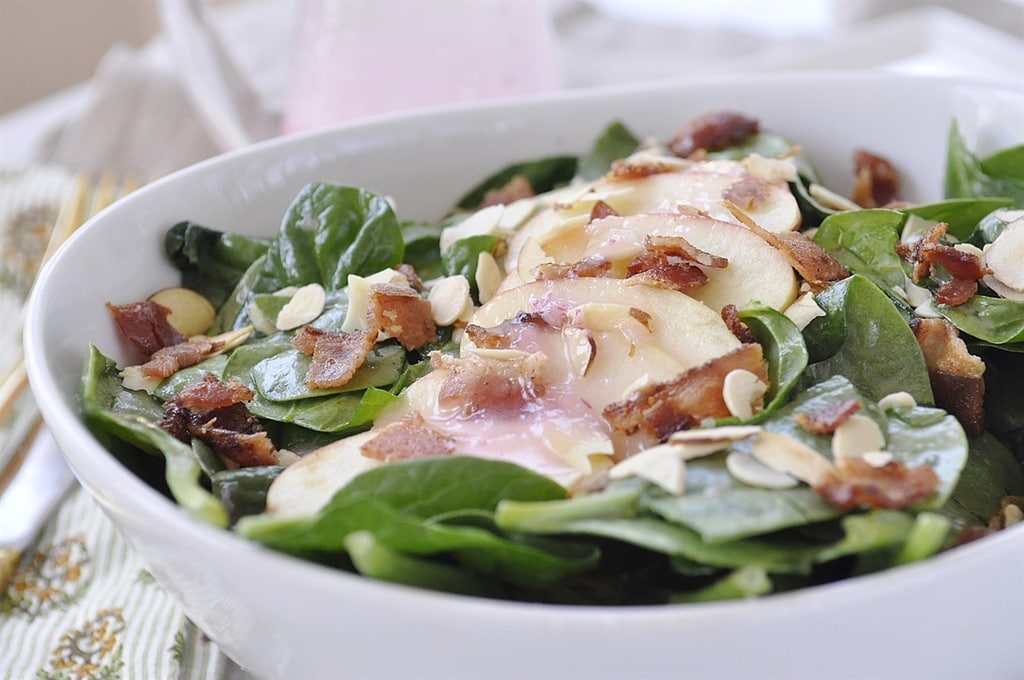 Today's recipe is one that was given to me by my friend Jeanne.  Jeanne and I worked together in the women's organization at church and quarterly we helped with a program and luncheon for the senior sisters at church.  They always have a potluck lunch and Jeanne's salad is always part of that luncheon!  The senior ladies requested it every time.
Jeanne's version calls for sliced up apple but a pear would be yummy too.  My favorite part of the salad though is the dressing.  Making your own salad dressing is so quick and easy I rarely buy store bought dressing.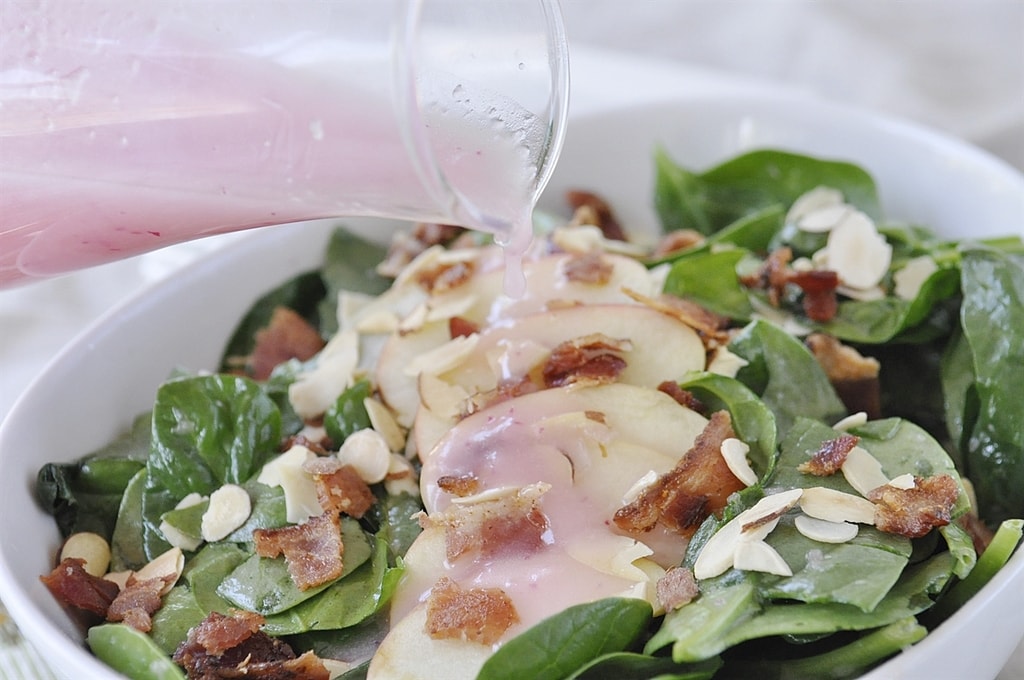 The salad dressing is a pretty pink color thanks to the red onion.  The onion also gives it amazing flavor.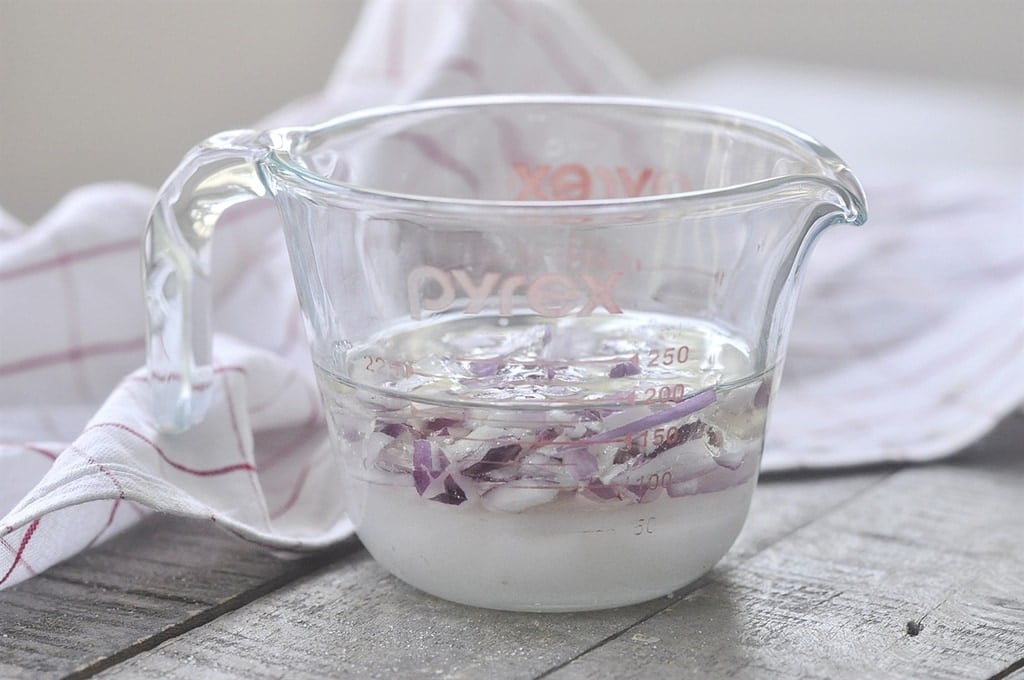 This recipe was originally posted in March of 2009.
Some of my other favorite spinach salads:
Spinach Apple Salad Recipe
Spinach Apple Salad
Ingredients
1

10-oz bag fresh baby spinach

1

med. Granny Smith apple

cored, and thinly sliced

1/2

lb.

crumbled

fried bacon

3/4

C

toasted

slivered almonds
Dressing:
1/4

C

granulated sugar

1/3

C

oil

1/4

tsp.

salt

3

T.

cider vinegar

1/8

small red onion
Instructions
Toss salad ingredients together
For dressing:
Place ingredients in blender

Blend until onion is very fine and mixture is well blended

Dress salad and serve immediately

Garnish with apple slices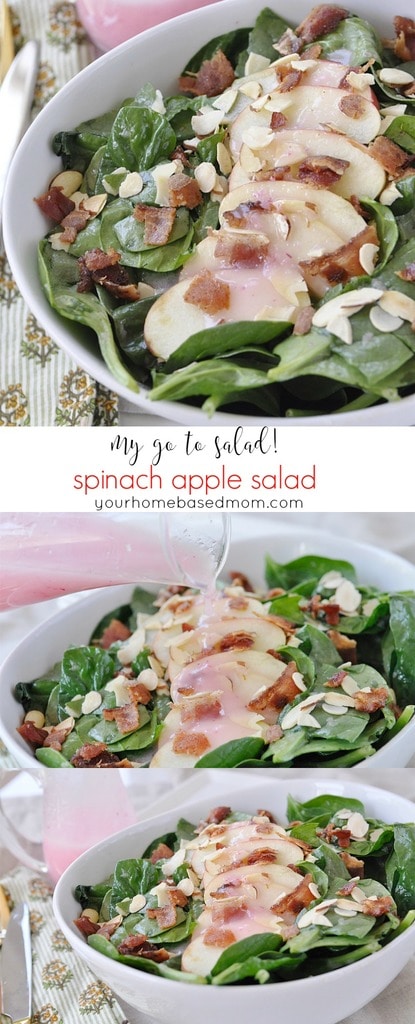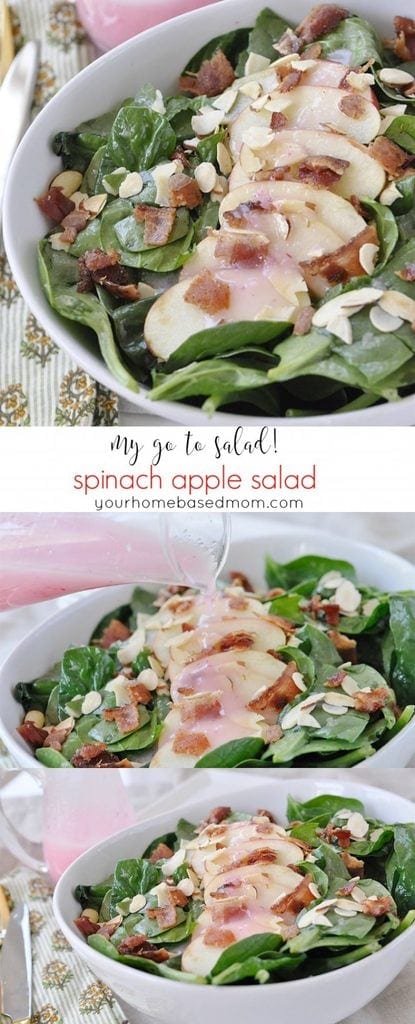 Stay Updated!
Need more recipes and creative ideas? Sign up and get a FREE copy of my ebook! Do you think your friends would love this too? Please share my blog with them. Thanks!