S'mores Dip is a fun way to enjoy all the flavor of a traditional s'mores without a fire!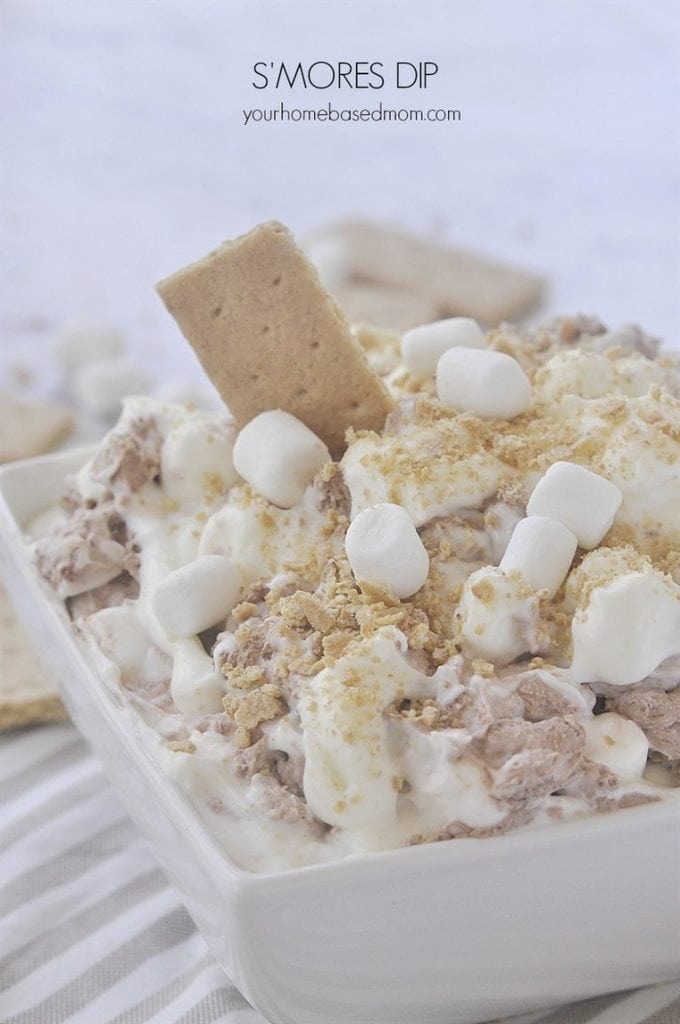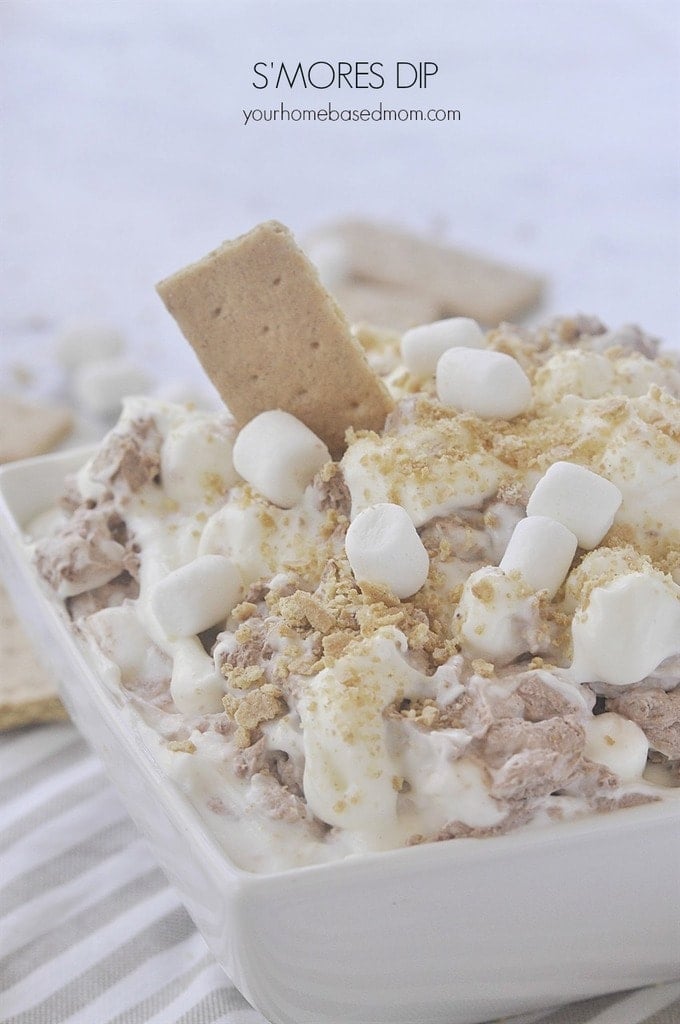 One of our favorite things to do when we spend our week at the beach each summer is to watch the sunset on the beach, build a fire and make s'mores. It's pretty much perfection in my book.
I am definitely one of them.  One of my favorite summer activities is s'mores making.  In fact, we have two fire pits in our back yard because we like s'mores so much.  Several years ago we included a s'mores bar in my daughters 16th birthday party and it was a total hit. But since we can't always build a fire to make s'mores, S'mores Dip is the perfect solution for all you s'mores fans out there.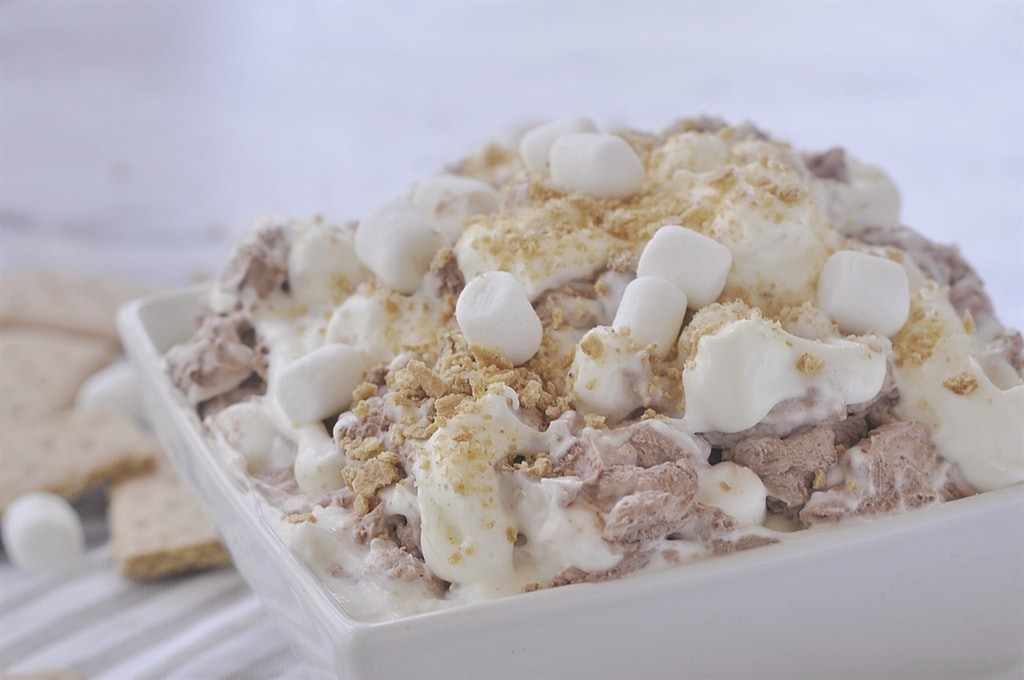 I love the flavor of s'mores but to be honest, I don't always want the fuss and mess and the left over smoky smell that gets in my  hair from building a fire and making s'mores!  Because of that, I've come up with several "non fire" s'mores dessert ideas that take care of that s'mores craving and keep my  hair smelling good!
This s'mores ice cream is one of my favorite because not only does it have all the yumminess of a s'mores but it also has ice cream!  Can't go wrong with that.  There is also Chocolate S'mores Pie,  Skillet S'mores, S'mores No Churn Ice Cream and S'mores Cookies!  Yes, we have a thing with s'mores!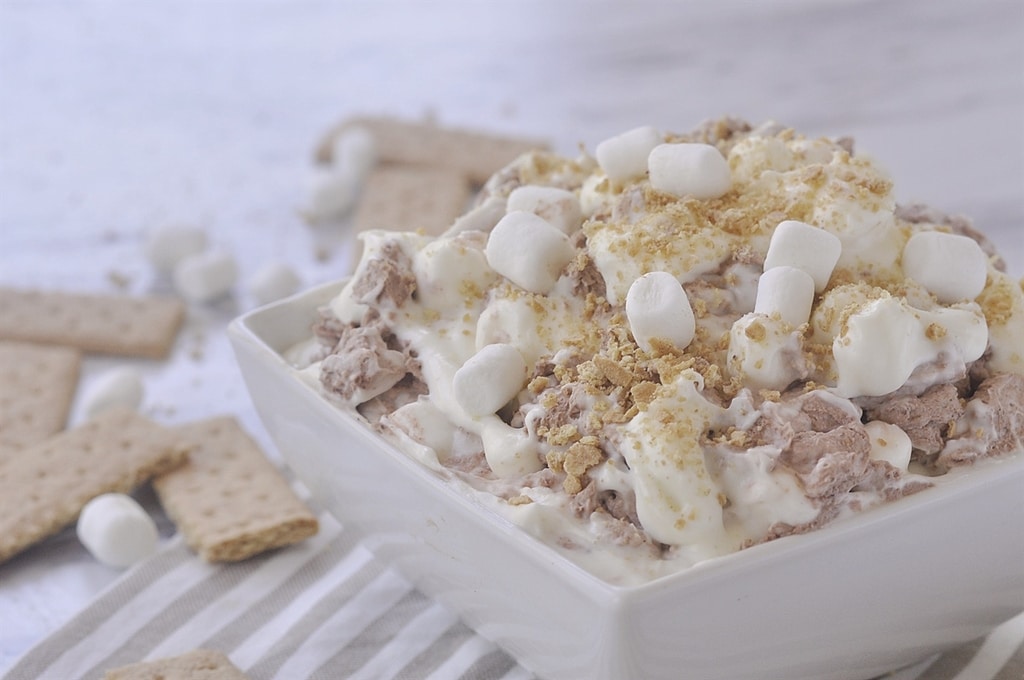 S'mores Dip is perfect party fare and will be the perfect thing to take to all those upcoming summer BBQ's and pool parties.  The dip is a combination of a marshmallow mixture and a chocolate mixture and then you swirl the two together.  Garnish with some extra marshmallows and graham cracker crumbs and then use graham crackers to start dipping with.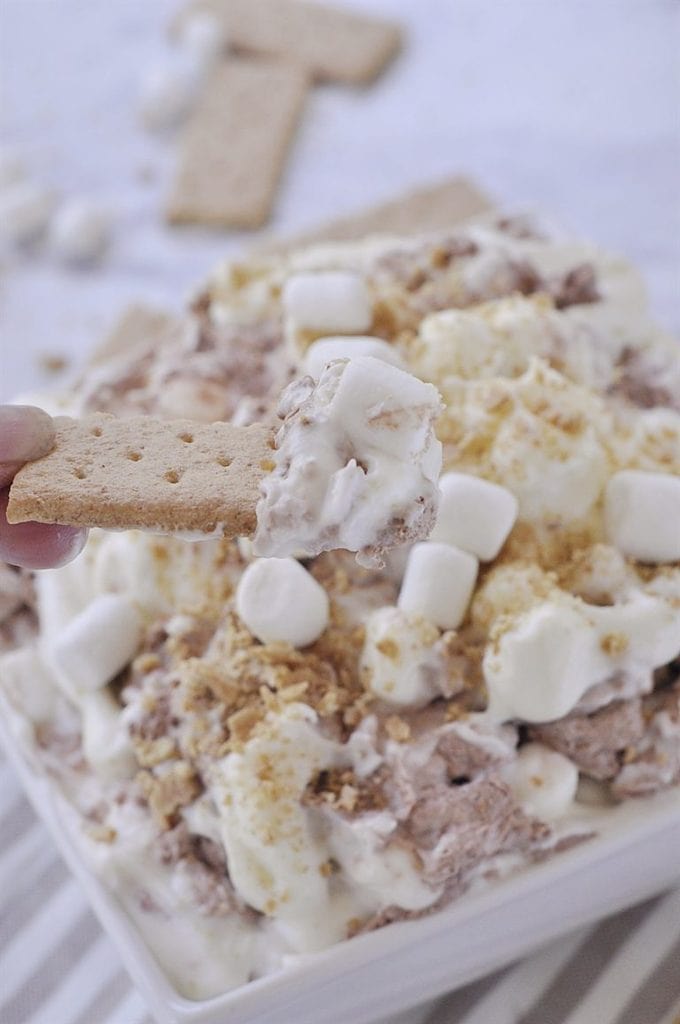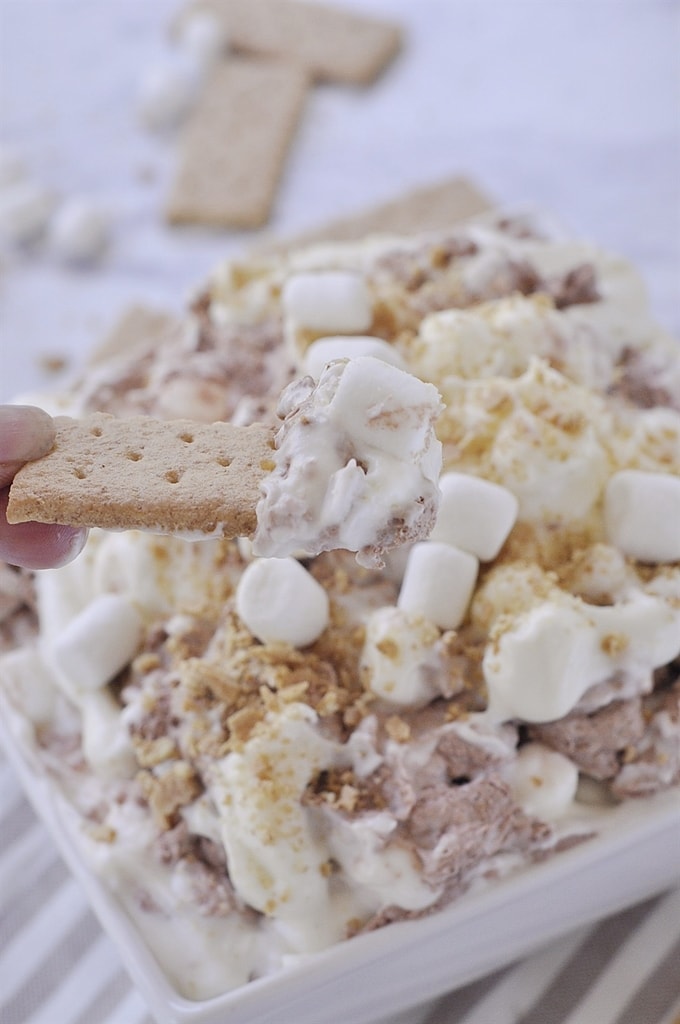 I used instant chocolate pudding but next time I think I will use the chocolate fudge pudding to make it a bit more chocolatey.  I love how light and fluffy the dip is.  Mix yourself up a big bowl and start dipping!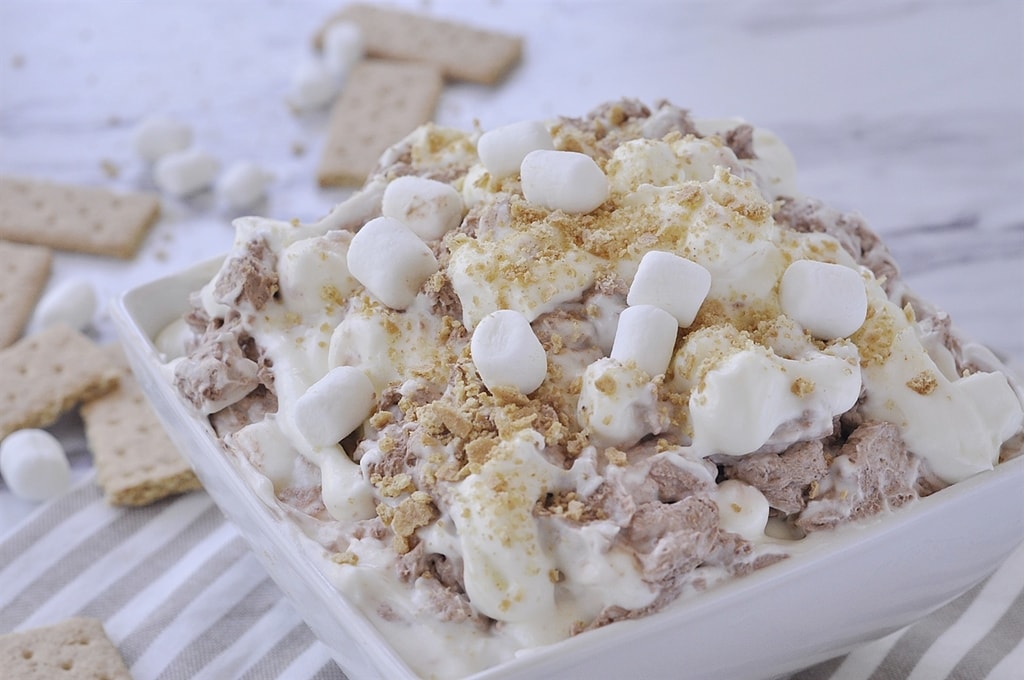 S'mores Dip Recipe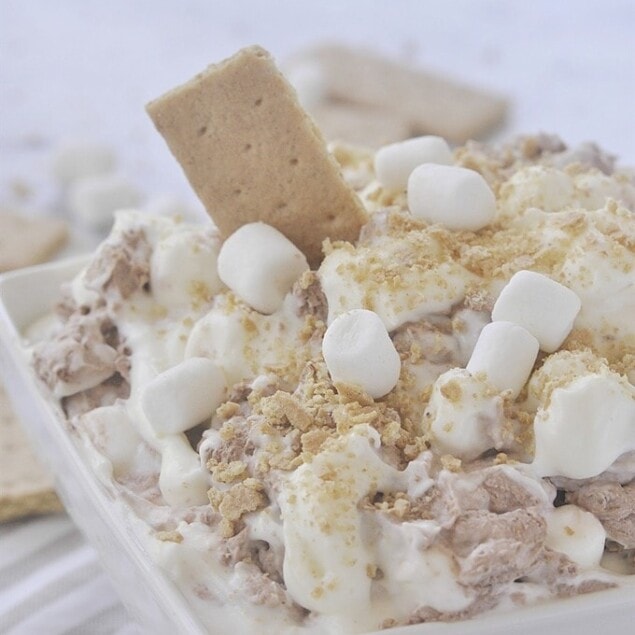 S'mores Dip Recipe
S'mores Dip is a fun way to enjoy all the flavor of a traditional s'mores without a fire! A swirl of marshmallow and a swirl of chocolate.
Ingredients
8 oz. cream cheese softened
1 cup powdered sugar
1 7 oz. jar marshmallow fluff
3 2/3 cup heavy cream divided
1 3.9 oz. package chocolate or chocolate fudge instant pudding
1 Tbsp crushed graham cracker crumbs
1 cup mini marshmallows additional for garnish
graham crackers for dipping
Instructions
In a bowl, combine cream cheese, powdered sugar and marshmallow fluff, beat until smooth.

Add in 2/3 cup of cream an beat until fluffy.

Fold in mini mashmallows.

In another bowl, beat together remaining heavy cream and pudding mix until light and fluffy.

Scoop each mixture into a serving bowl, alternating mixtures and then use a kniff to swirl them together.

Garnish with graham cracker crumbs and mini marshmallows