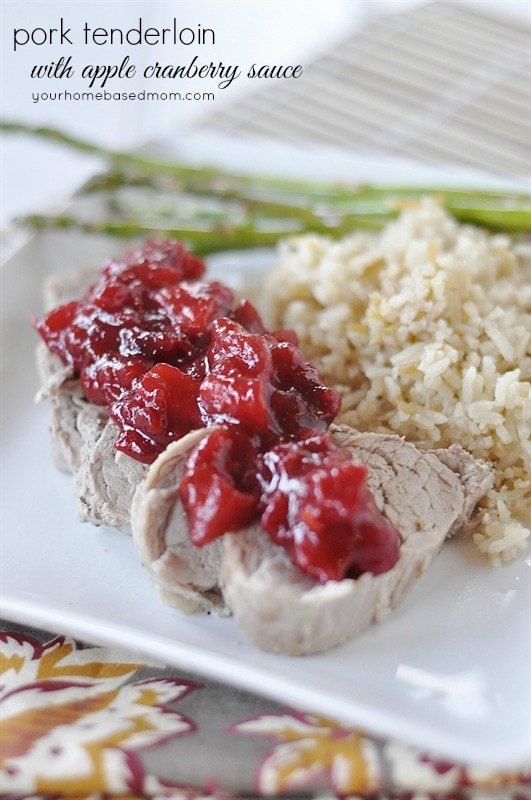 Today's recipe was shared with me years ago by a woman who gave the most amazing facials.  She has since moved away and I miss her (and those amazing facials.)  But at least she left me this delicious recipe to remember her by.
Christmas dinner usually means prime rib at our house and it will again this year but it was at Christmas dinner last year that we first discovered that Cali had developed an allergy to beef (it was not a fun Christmas dinner for her!)  I didn't even realize you could be allergic to beef.  So for our Christmas dinner this year we will be adding in "the other red meat," pork.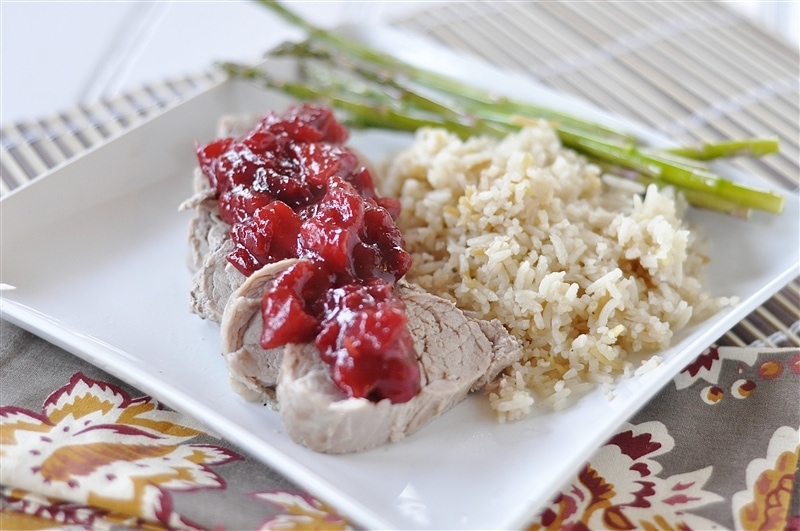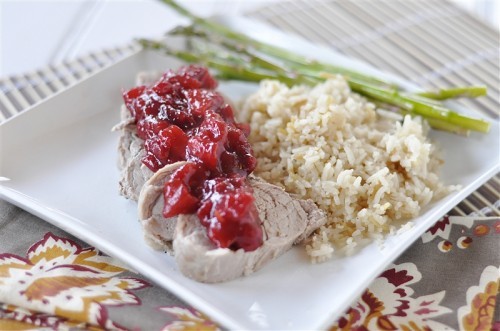 I cook with pork tenderloin alot.  It is a very versatile meat and is such a nice change from chicken or beef.  It is also a great meat to use when you are feeding a large group too.  I buy the vacuum sealed tenderloins at Costco.  It comes in a two pack and each pack as two small tenderloins.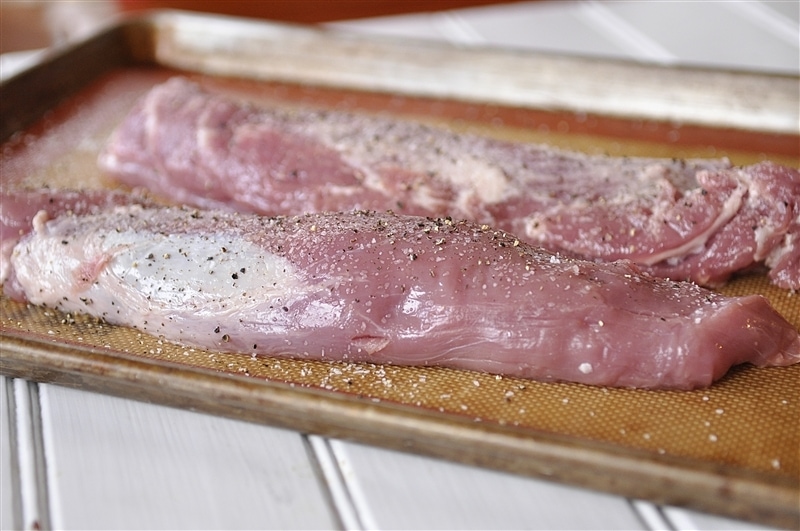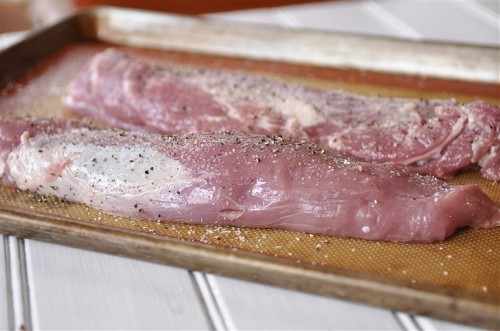 The tenderloins cook fairly quickly and slice up nicely to be served.   For this recipe I just gave them a sprinkling of kosher salt and some fresh ground pepper and then put them in the oven to bake for about 30 minutes.
While they were baking away I put together the apple cranberry sauce.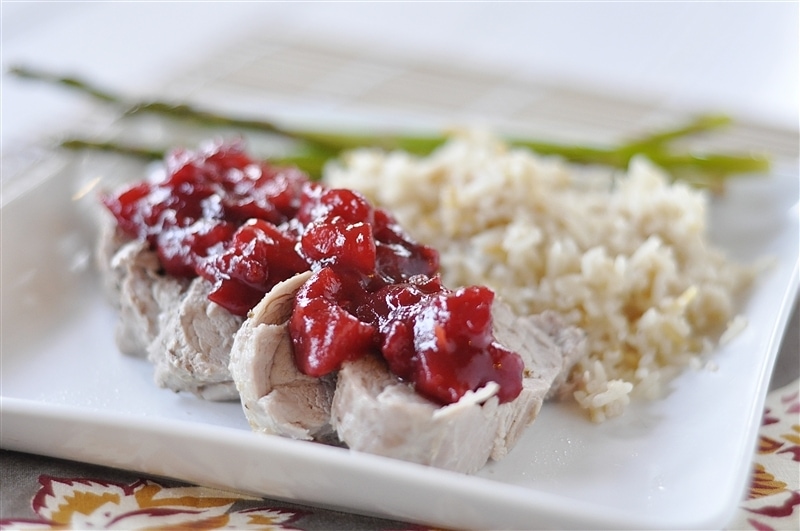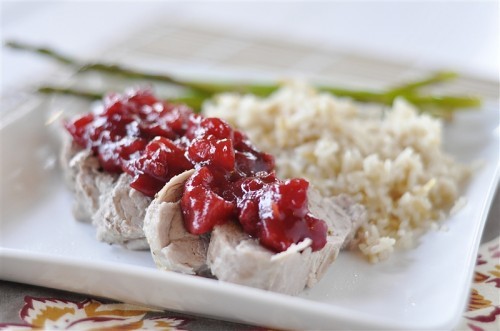 The sauce is a nice combination of sweet which comes from the apples, I used Gala,and a bit of tang from the cranberries and barbeque sauce.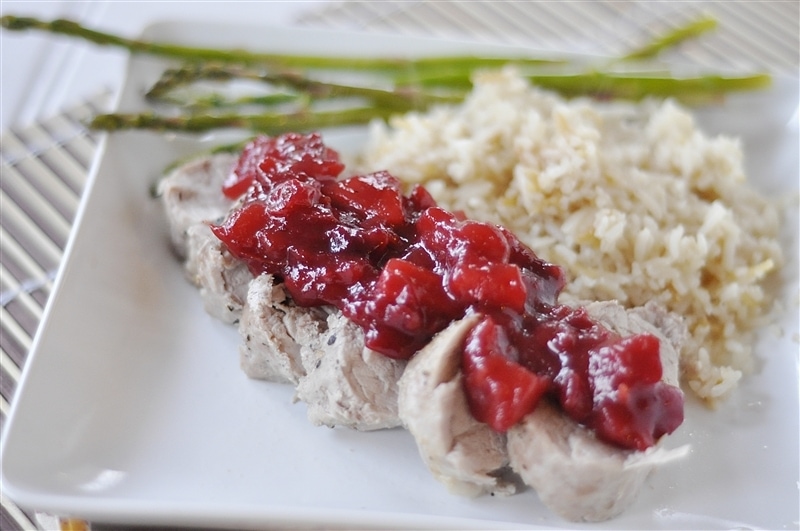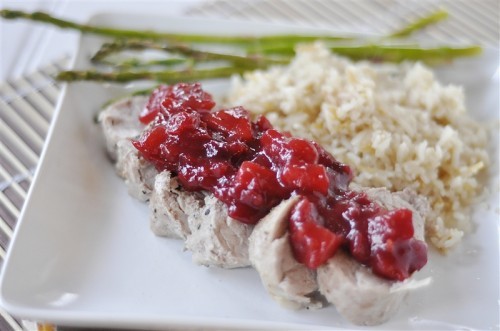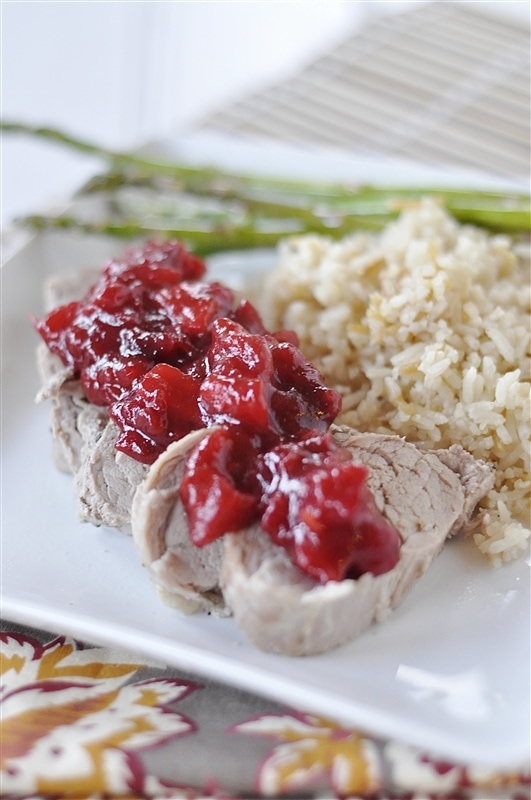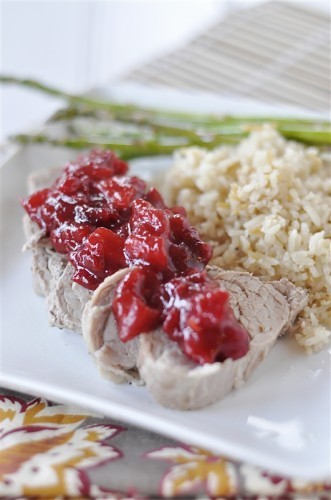 I love to serve it with rice pilaf but it would also be great with mashed potatoes.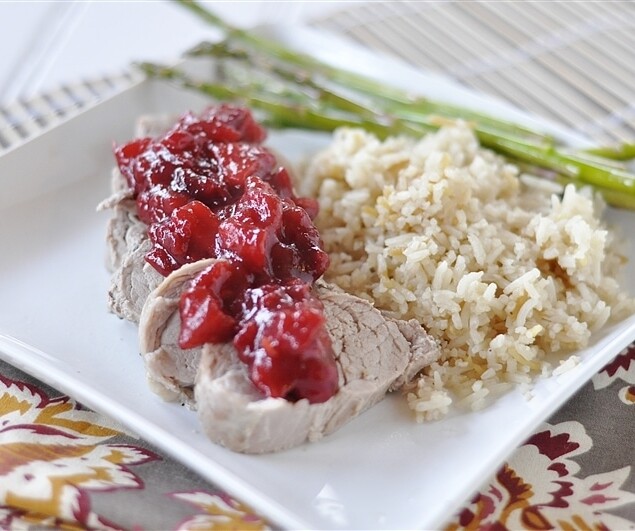 Pork Tenderloin with Apple Cranberry Sauce
Ingredients
1 1/2 lb. boneless pork tenderloin 2 pack from Costco
2 apples peeled, cored and chopped ( I used Gala)
1 C fresh or frozen cranberries
1/4 C barbeque sauce
2 Tbsp. firmly packed brown sugar
1/4 C water
Instructions
Preheat oven to 325 degrees.

Place pork on cookie sheet or shallow roasting pan and cook until 165 degrees.

About 30 minutes for the smaller tenderloins

In medium saucepan, combine apples, cranberries, barbeque sauce, sugar and water.

Bring to a boil.

Reduce heat and simmer uncovered until cranberries pop and sauce is slightly thickened (20-30 minutes)

Slice pork and spoon sauce over the top.