Peppermint Egg Nog Punch is the perfect holiday party drink!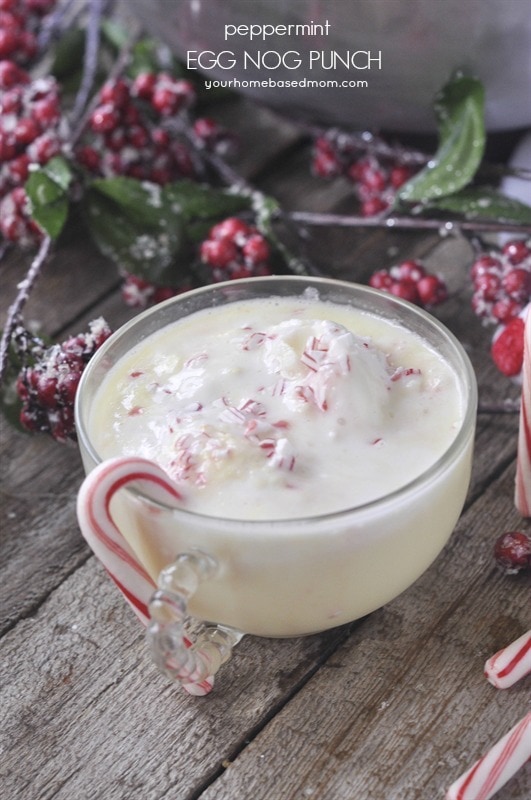 Christmas is going to be a little different this year for our family.  We are having a "destination" Christmas.  This will be the first Christmas I have ever spent away from home.  I'm a little nervous about the whole thing but my kids are really excited.  As a result, we won't be holding our traditional Christmas Eve fondue dinner and program although I think we'll have a delayed party when we get back from our trip.
One of the things we always do on Christmas Eve is sing carols.  Now that my kids are grown and gone from home I think Christmas Eve may be the only time of year my piano gets used.  I got a little crazy last year and actually painted my piano!  You can check it out here.  After our traditional Christmas Eve fondue dinner and then acting out of the nativity, we gather around the piano for some Christmas Carols.  I am the piano player.
We can get a little silly at times and it never fails but that one of the carols we like to sing is "Grandma Got Run Over by a Reindeer."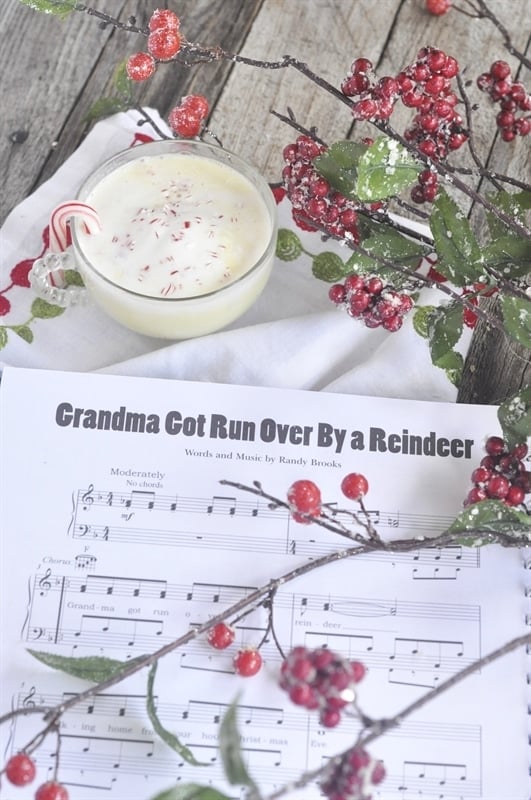 It is fun to sing because Grandma is usually with us on Christmas Eve and the grandkids think it's fun to sing about Grandma "drinking too much egg nog and getting run over by a reindeer walking home from our house Christmas Eve…"  Pretty silly but we love it.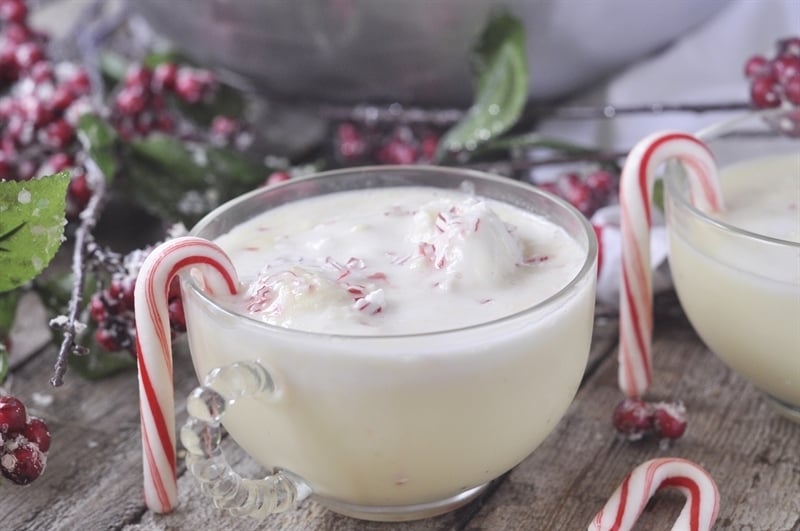 So besides singing silly Christmas songs another family tradition is that we have egg nog punch every Christmas Eve!  So I guess it's my fault Grandma got run over by a reindeer – I served her egg nog punch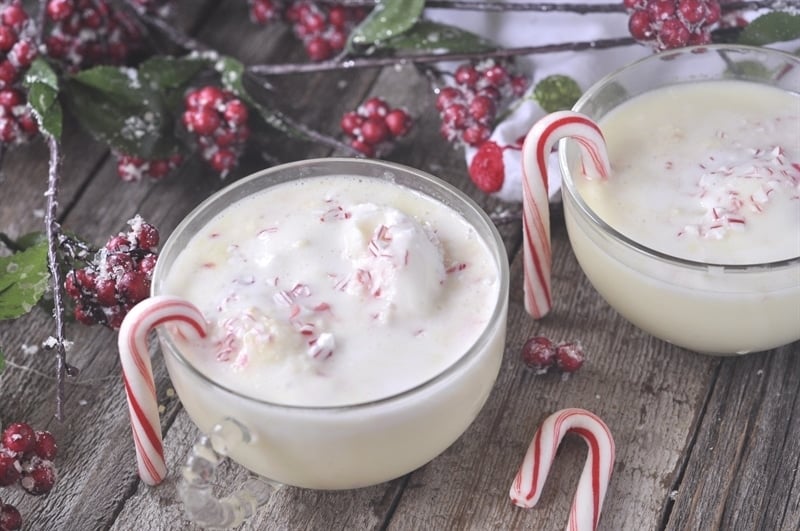 But don't worry, this eggnog punch is totally safe.  No alcohol involved.  Just eggnog, peppermint ice cream and lemon lime soda!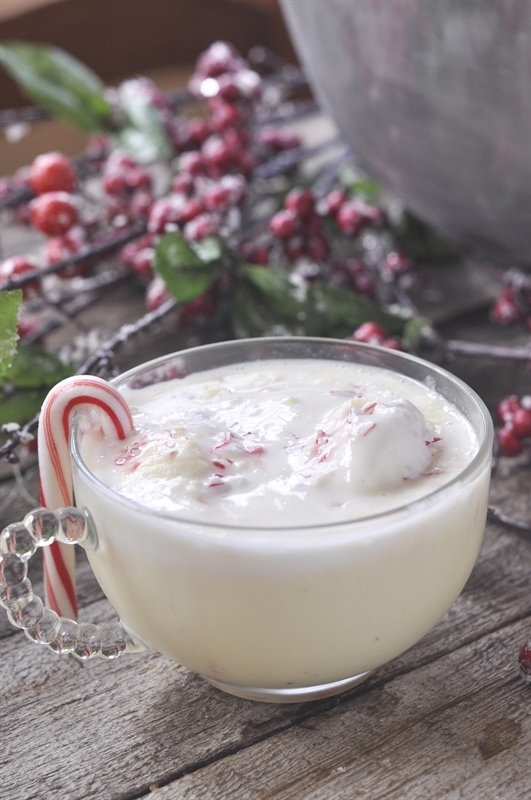 So if you are worried about Grandma getting home safe and sound on Christmas Eve, maybe you better not serve her Peppermint Eggnog Punch.  Save it all for yourself!
We also love to play fun games on Christmas Eve and you can check out all the past Minute to Win It Games we have played over the years – Christmas Minute to Win It,  More Christmas Minute to Win it,   Even More Christmas Minute to Win It.
If you want to make homemade egg nog to use in this recipe you can find my favorite recipe here.
Peppermint Egg Nog Recipe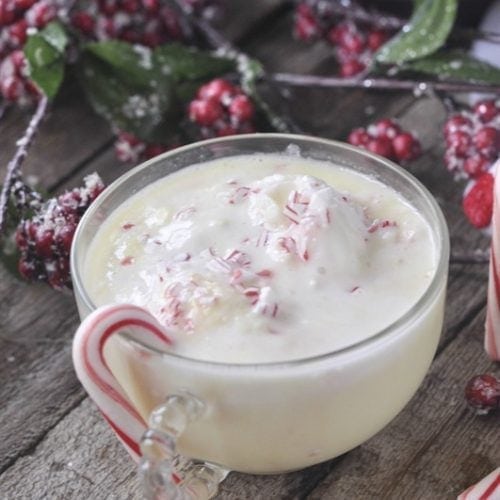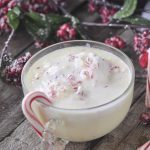 Print
Peppermint Eggnog Punch
Ingredients
1

half gallon egg nog

3/4

qt

- 1 qt of peppermint ice cream

Lemon Lime Soda

Crushed candy cane to garnish
Instructions
Pour egg nog and lemon lime soda into punch bowl.

Add peppermint ice cream

Garnish with crushed candy cane.