No ice cream machine is need to make this Mint Chocolate Cookie No Churn Ice Cream.
If you're looking for a fun way to add a little green to your St. Patrick's Day celebration this year, this no churn ice cream should do the trick. Several years ago, I took a DNA test and discovered I am 25% Irish. I had no idea. For years I pretty much ignored St. Patrick's Day because I wasn't Irish. Oops!! So I guess I have some celebrating to make up for and this Mint Chocolate Cookie No Churn Ice Cream is the perfect way to do it.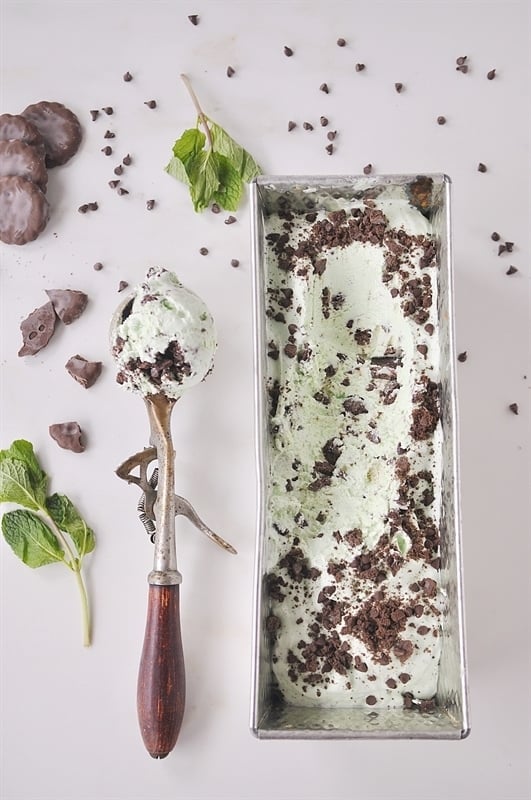 The beauty of this recipe is that it only takes minutes to make (with some time in the freezer afterwards) and it doesn't require an ice cream maker. Everything is done in the mixer.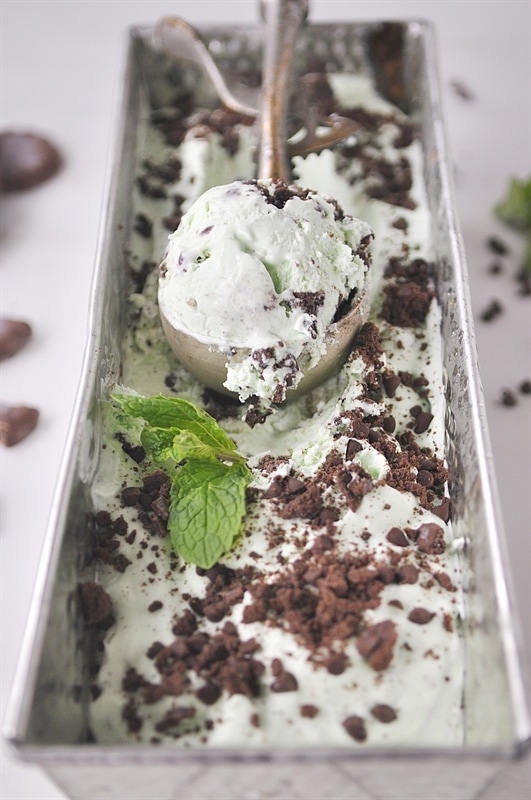 I like a combination of vanilla and mint extract (this is different from peppermint extract) along with some chocolate mint cookies such as Keebler Grasshopper Cookies or if you are lucky enough to have some Thin Mint Girl Scout cookies hanging around, use those! I also added in mini chocolate chips for more chocolate goodness.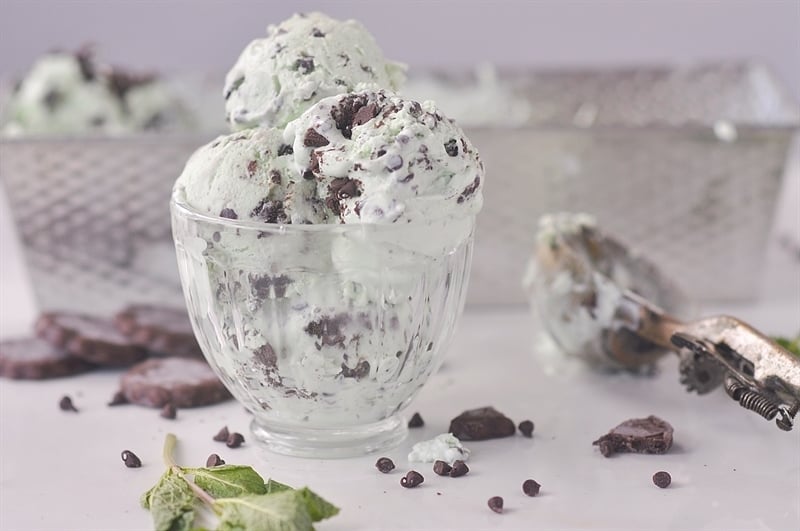 After mixing it all up in the mixer, just fold in the cookies and chocolate chips and then put it in the freezer to harden up.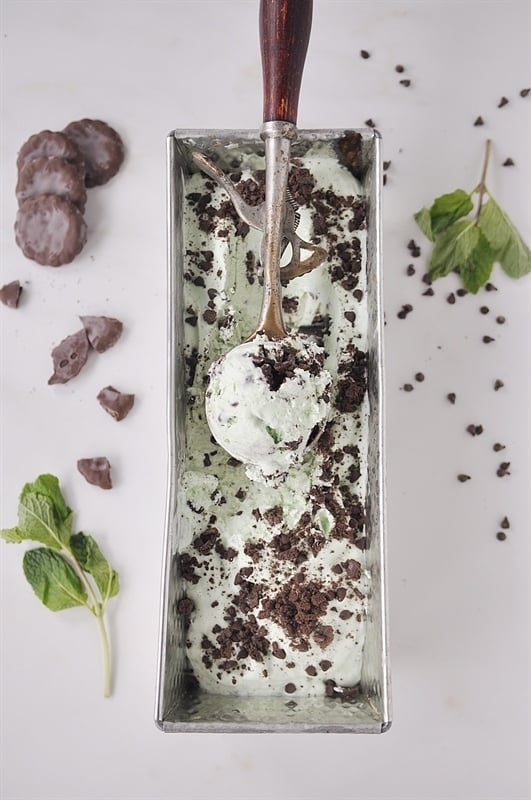 Then just grab a spoon and a lucky friend and enjoy. It's the perfect way to get your green on for St. Patrick's Day.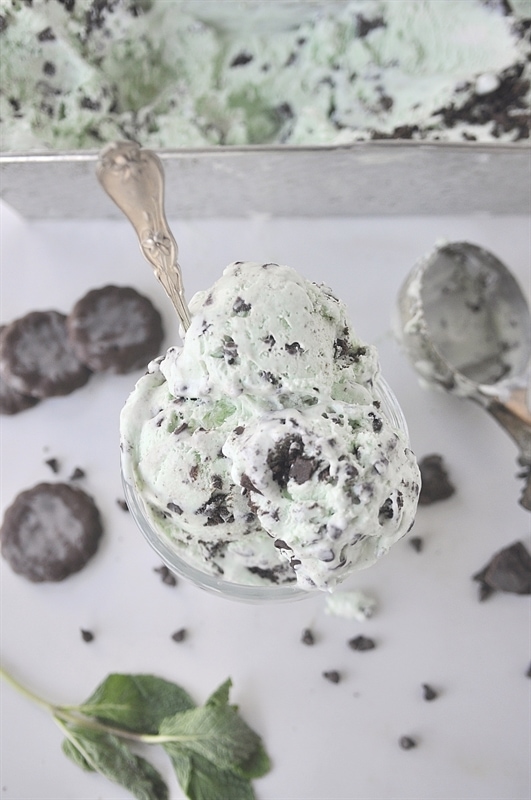 Printable Recipe for Mint Chocolate Cookie No Churn Ice Cream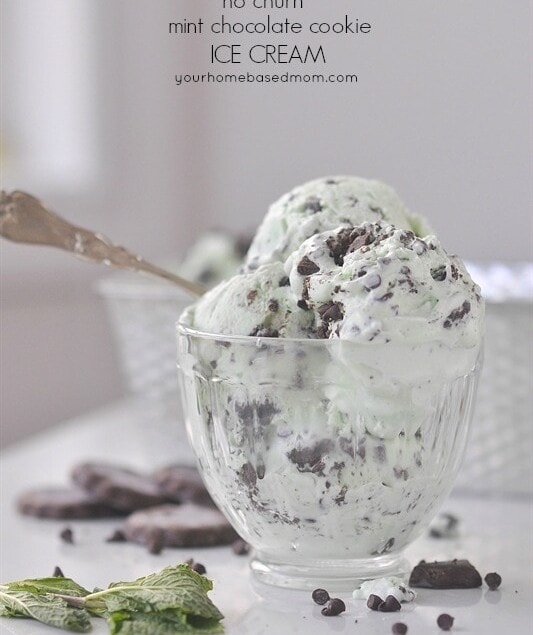 Mint Chocolate Cookie No Churn Ice Cream
Ingredients
2 cups heavy whipping cream
1 14 oz. can sweetened condensed milk
1/2 tsp vanilla extract
1/2 - 1 tsp mint extract
3-5 drops of green food coloring
20 chocolate mint cookies broken into pieces
1/2 cup mini chocolate chips
Instructions
With a mixer, beat the whipping cream until stiff peaks form.

In another bowl combine condensed milk, extract and food coloring. Mix to combine

Fold milk mixture into whipped cream mixture until combined.

Gently fold in cookies and chocolate chips.

Put in a container and cover.

Place in freezer for at least 6 hours or overnight.