Create a fun diaper cake for your next baby shower. It makes a fun centerpiece or a great gift!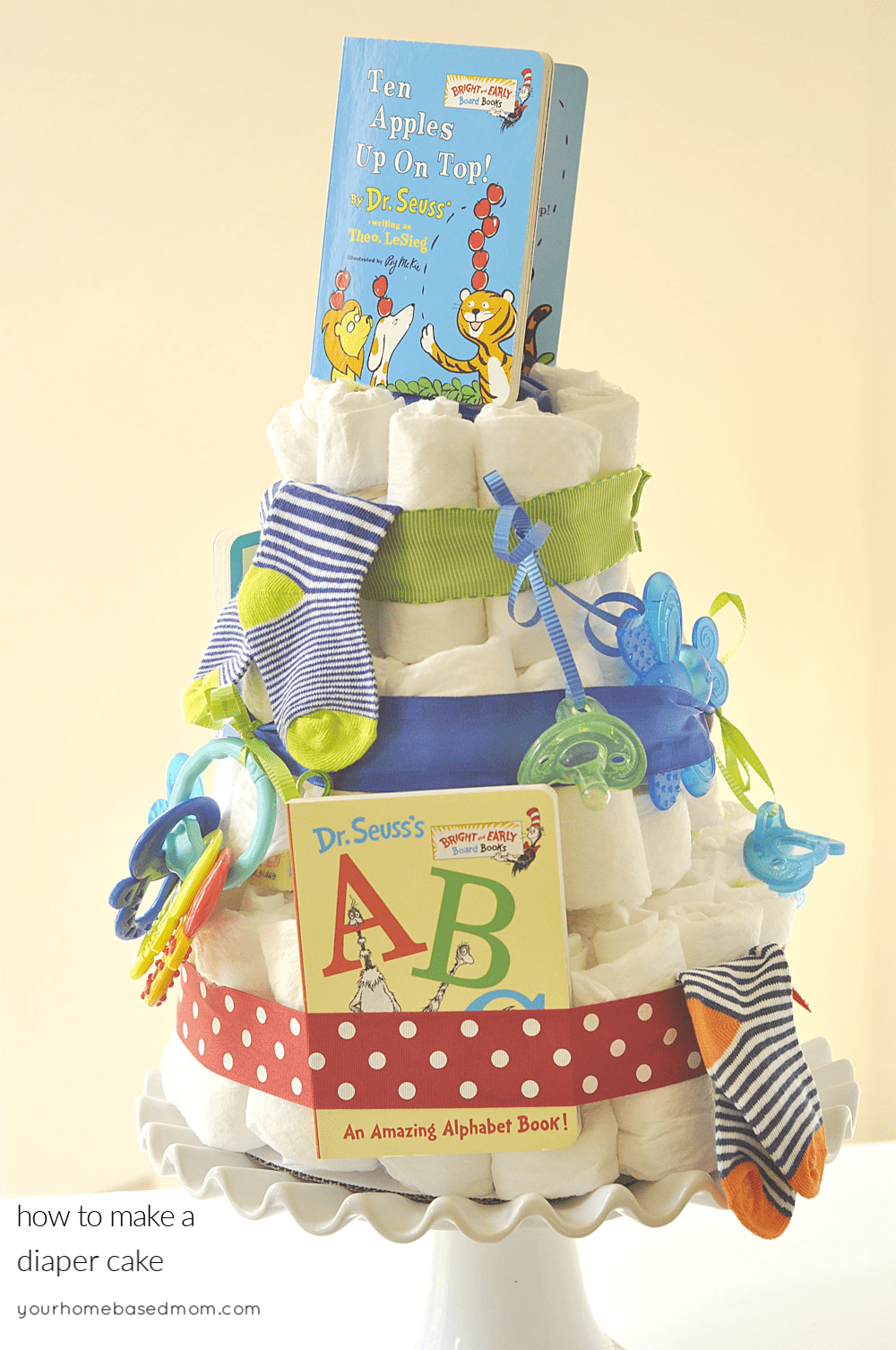 Cake is always a good addition to any party but a diaper cake is perfect for a baby shower. Of course your guests won't be eating this cake but it makes the perfect decoration for your table and the perfect gift for the new mommy. It is full of things she will need with that new baby.
Diaper Cake Supplies:
Size 1 diapers – I used 2 packages of the Pampers Swaddlers because they are white. I had a few left over.
Rubber Bands
Ribbon
Misc. baby items to fill in around the cake such as small board books, pacifiers, socks and rattles.
A large bottle of baby powder and a sippy cup for the inside of the cake.
All these items can be found in the baby apparel section of Fred Meyer or in the baby aisle in the grocery section.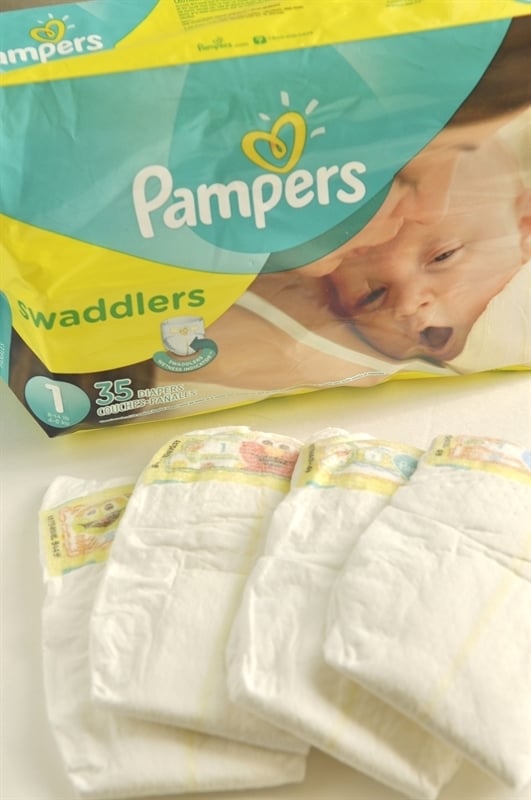 How To Make a Diaper Cake
Roll each diaper up and secure with a rubber band.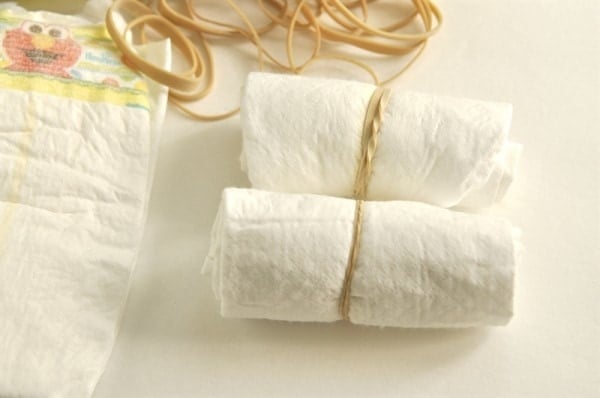 Place the diapers, on end, around the bottle of baby powder for the base of your cake. I did three layers. Hold them together with a large rubber band and then some decorative ribbon over the rubber band.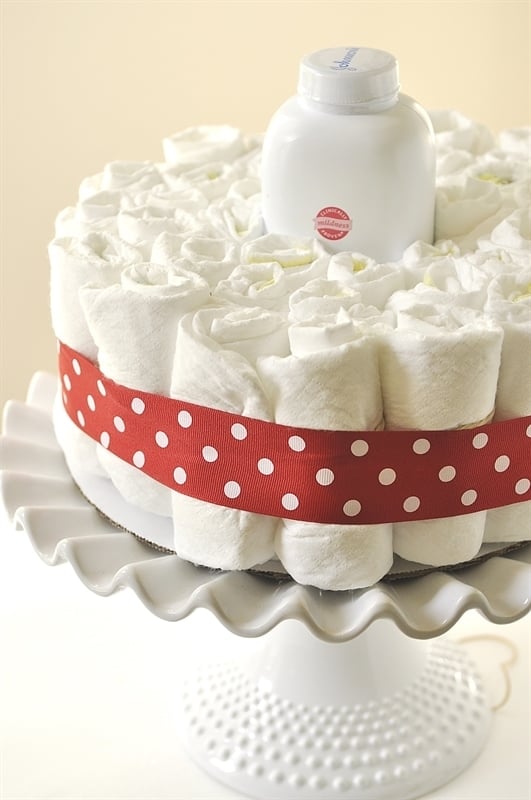 Create the second layer by placing the sippy cup on top of the powder (I put some tape on the bottom so it didn't slip off) and then another layer of diapers.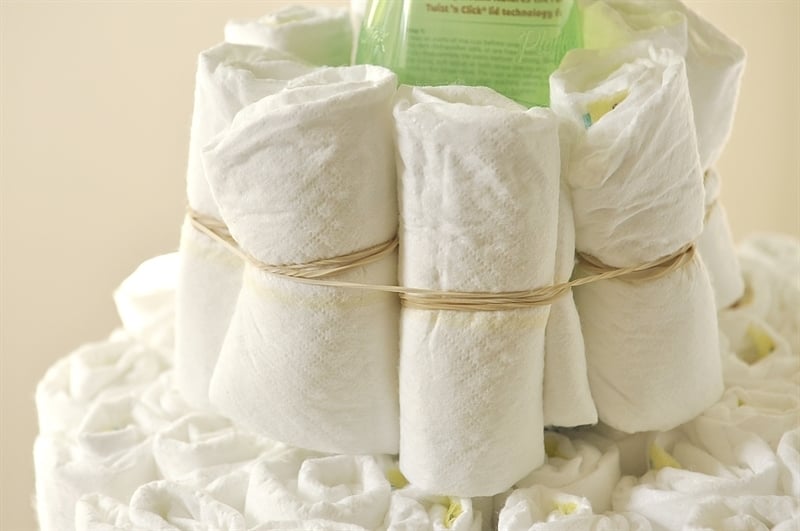 The second layer had two rows of diapers.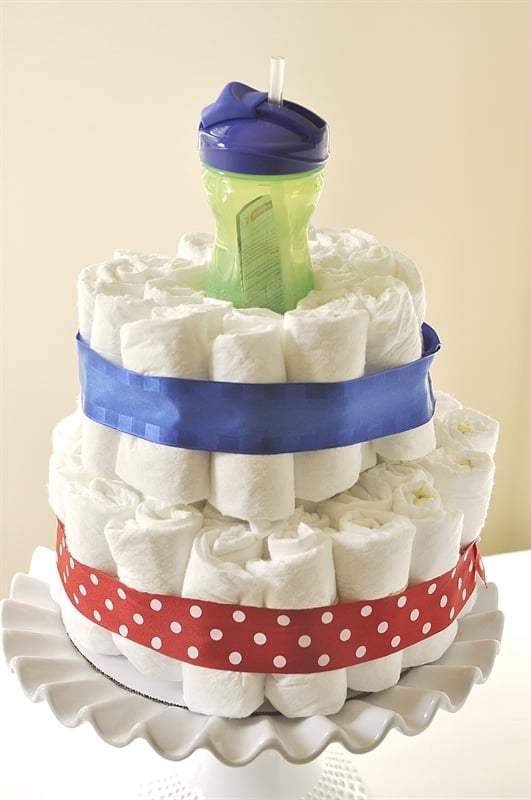 Again secure with a rubber band and more ribbon.
Then you are ready for the third layer which was one row of diapers around the sippy cup.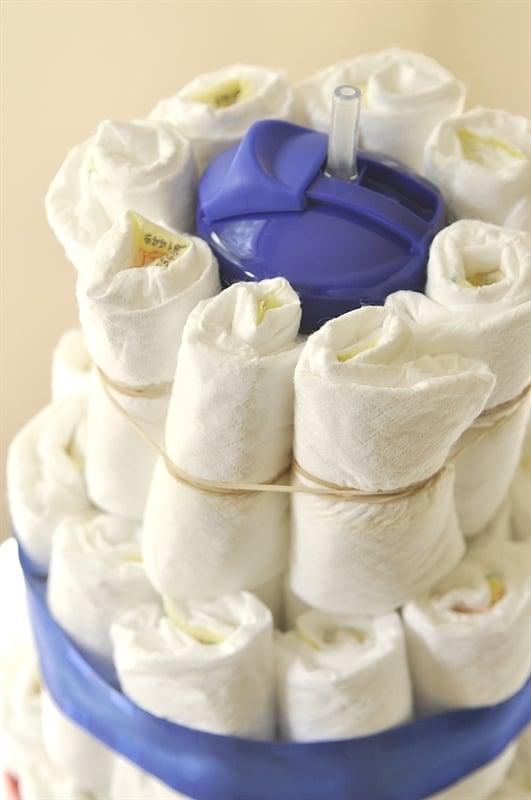 After your three layers are formed and wrapped with ribbon the fun begins. You get to "decorate" your cake using all the various baby items you purchased. I used a book for the cake topper since it was a book themed baby shower.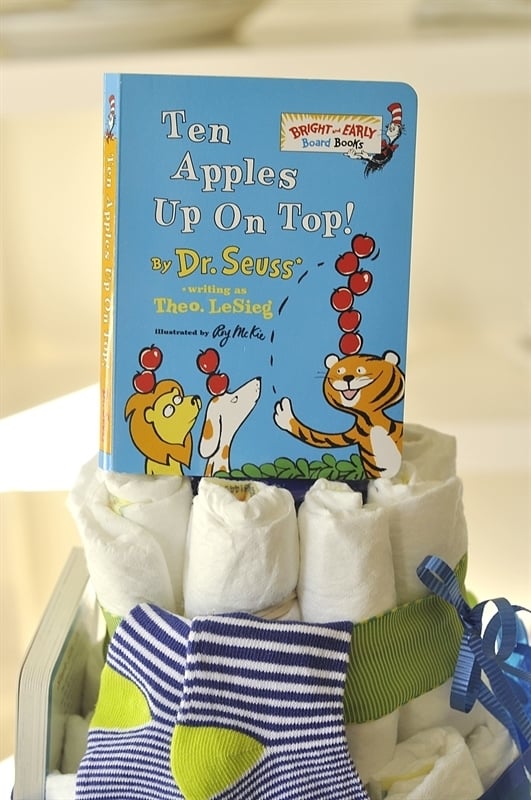 And then tucked all the other items in behind the ribbon.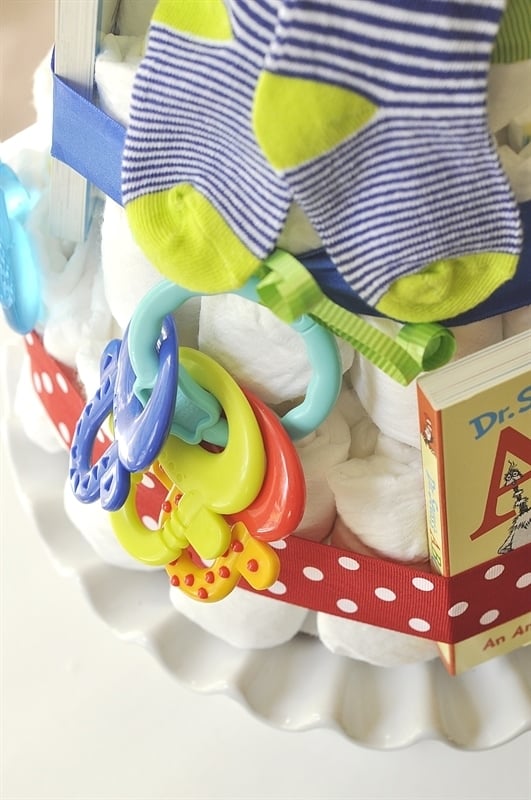 I used some ribbon to attach the pacifiers.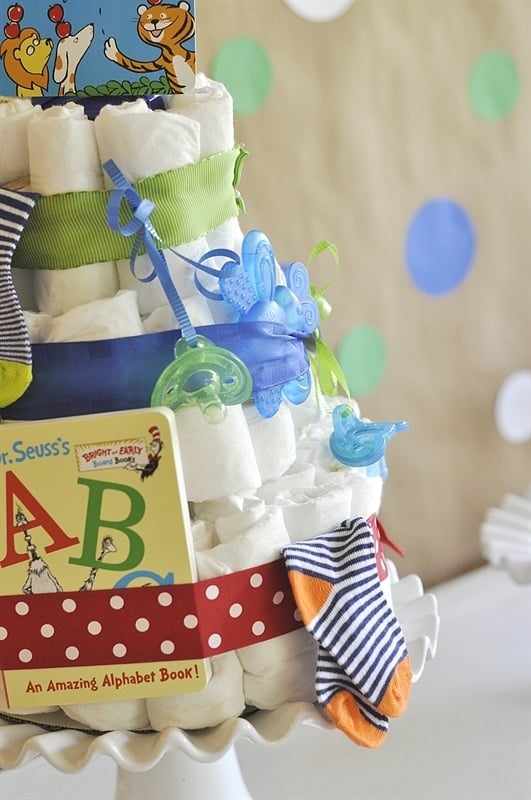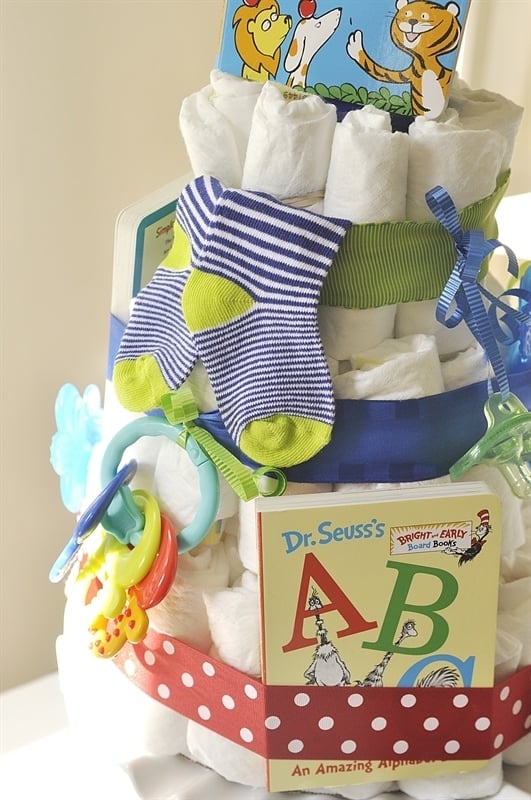 The new mommy to be loved the diaper cake and it looked perfect on the food cake.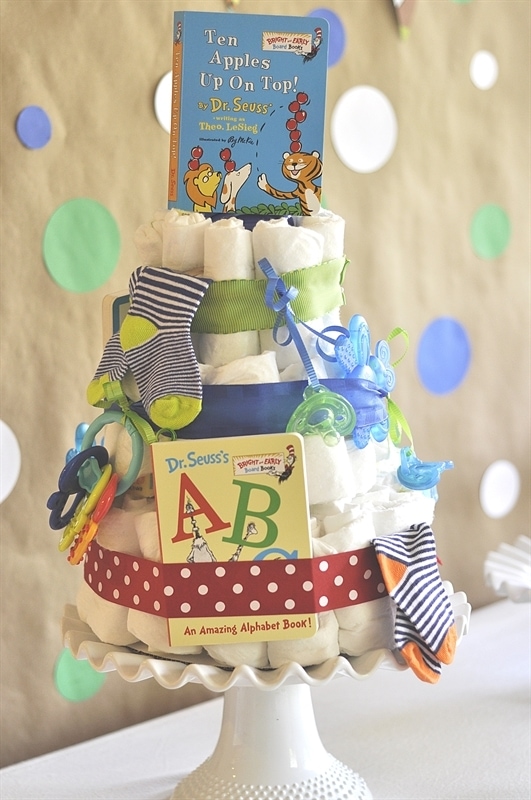 Be sure and check out these other Storybook Baby Shower posts:
Monthly Onesies Baby Shower Banner
Make sure to follow me on Facebook, Pinterest, Twitter or Instagram.