I love making and using paper rosettes for party decor. They are easy to make and inexpensive. You can put them on sticks and place them in vases for a paper flower effect or you can hang them on the wall like I did in this DIY Polka Dot Party Backdrop. It is a great way to create a fun and colorful party backdrop.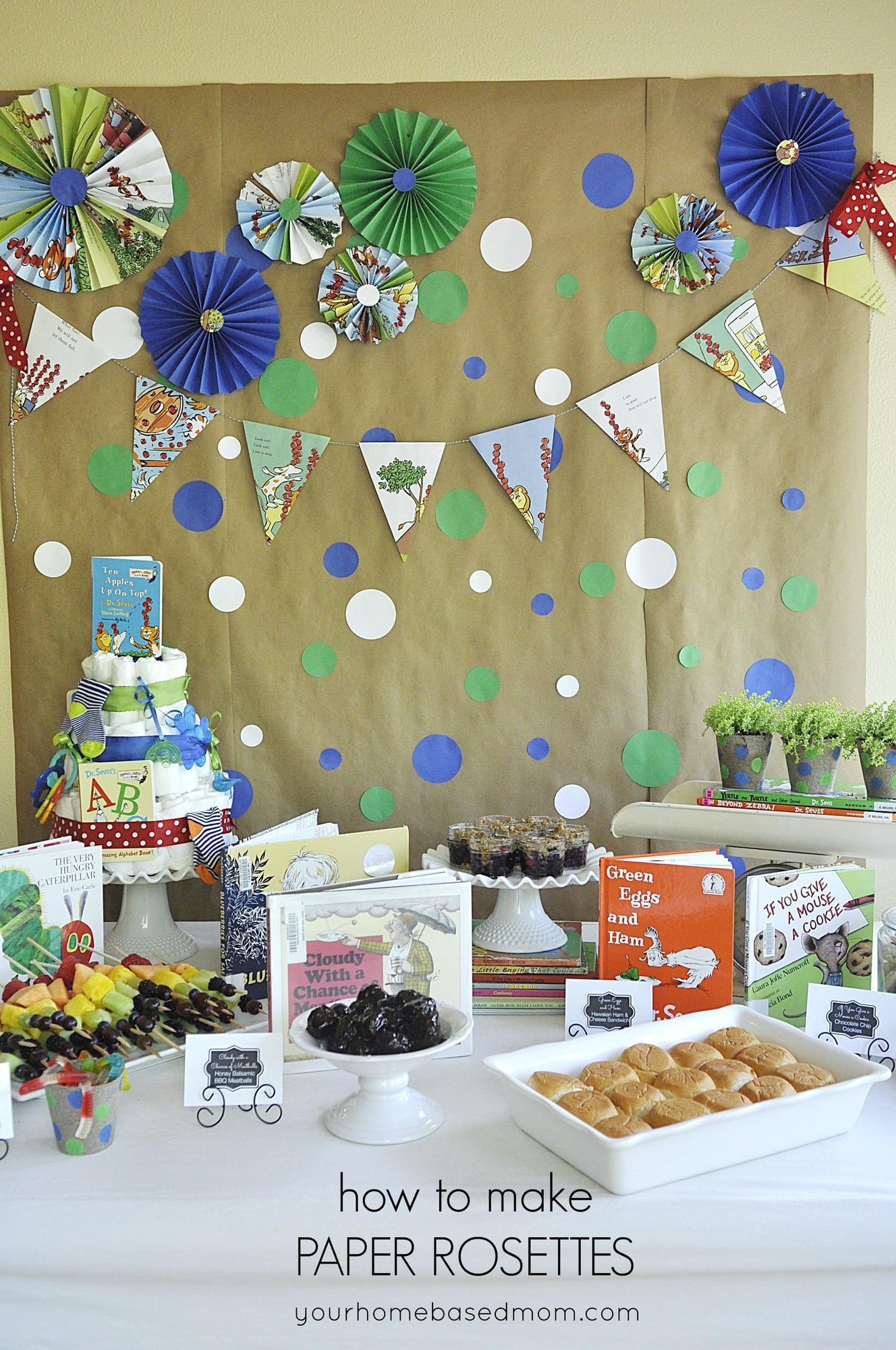 For my paper rosettes I used a combination of colored copy paper and the pages from a book. You can also use scrapbook paper or wrapping paper.
For the larger rosettes I used book pages that measured 6″ x 8″.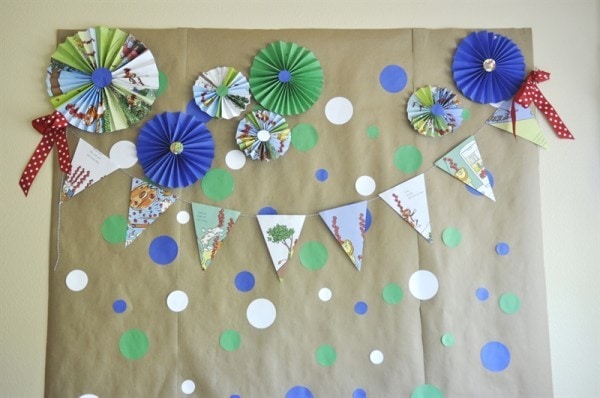 How To Make Paper Rosettes
First, tape paper together end to end.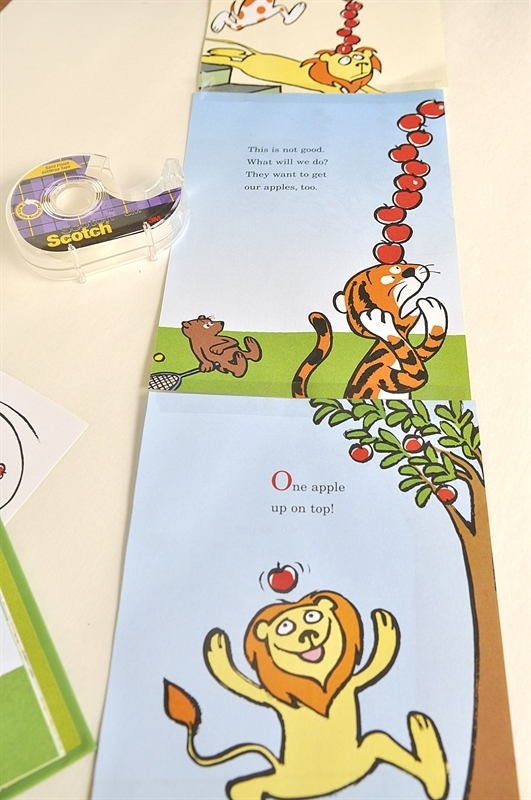 Then fold the paper accordion style.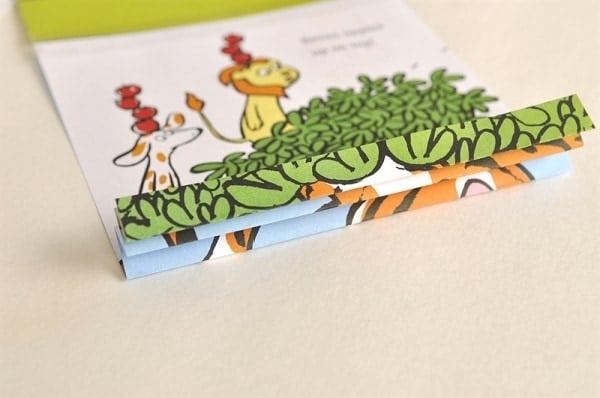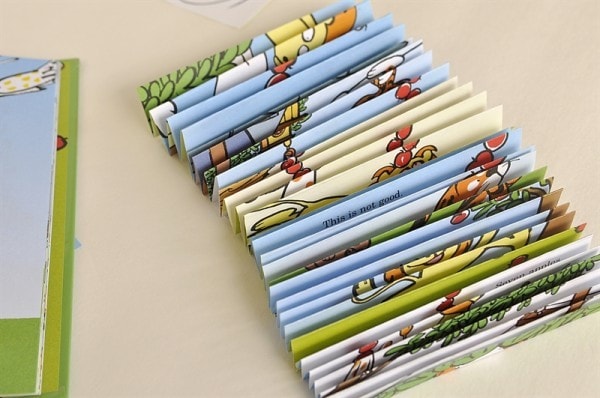 Next, join the ends together with more tape to form the rosette.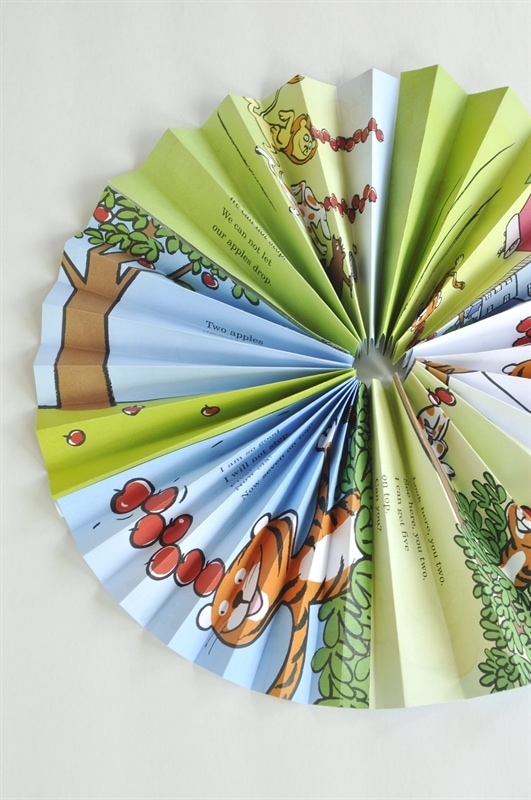 Glue coordinating paper circles to the center of the rosette on both sides. I prefer to use hot glue.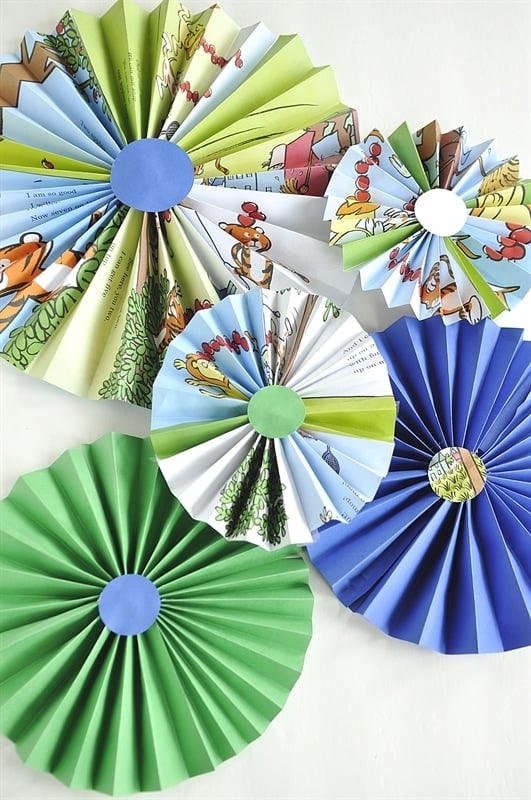 Make them in different sizes to add depth and interest. Cut the paper or book pages to make them the correct size.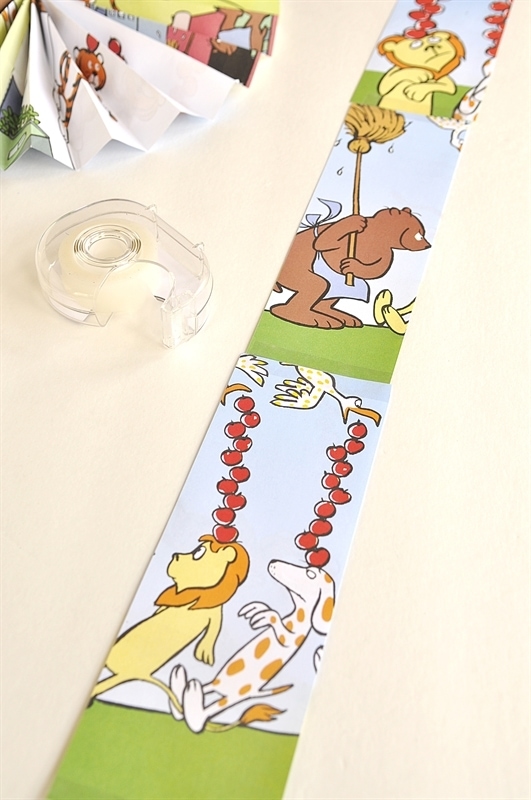 Use straight pins or thumb tacks to attach them to your party backdrop and wall.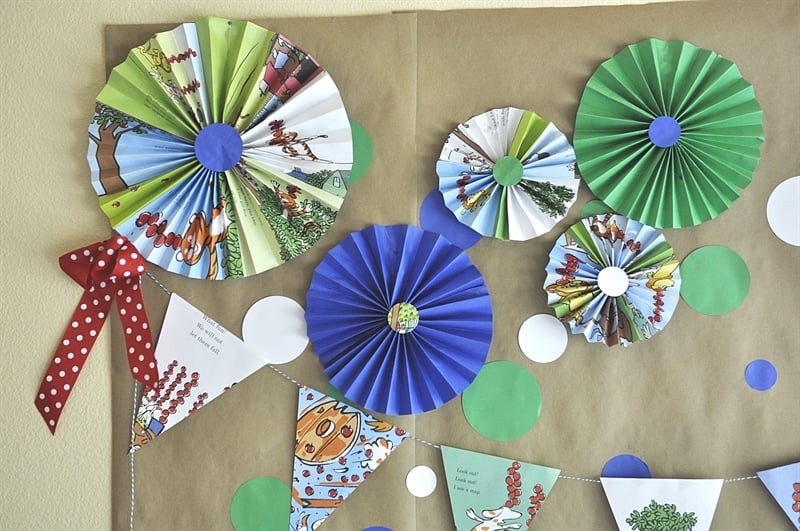 The paper rosettes provide the crowning touch to the polka dot paper backdrop.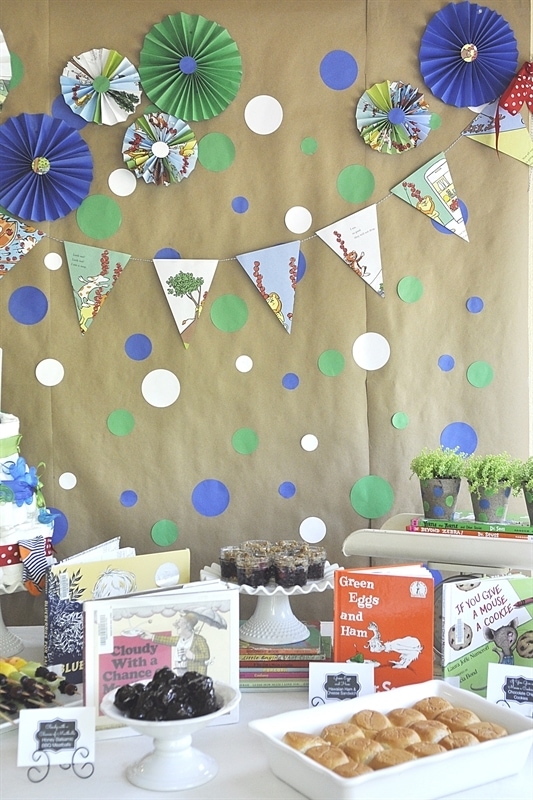 And there you have it. Inexpensive paper decorations that are perfect for any party and easy to customize for any theme!
Check out more ideas for my fun Storybook Baby Shower!
Monthly Onesies Baby Shower Banner
Make sure to follow me on Facebook, Pinterest, Twitter or Instagram.