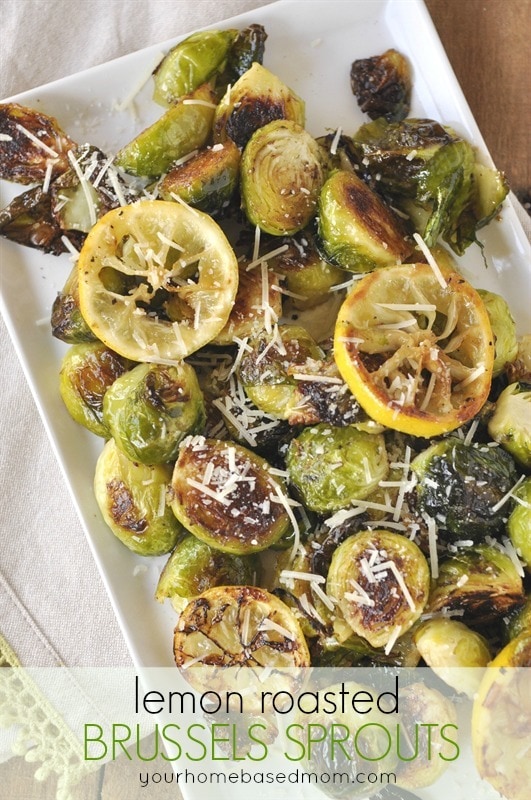 So I think I may have just begun a love affair with brussels sprouts.  I know, weird, but true. I can't believe it has taken me this long to finally give them a try.  My first try at brussels sprouts was this recipe for Teriyaki Glazed Roasted Brussels Sprouts which is delicious!!  Truly amazing.  I think Lemon Roasted Brussels Sprouts would make the perfect vegetable for your Easter dinner.  I know asparagus is more traditional but these are so good!  I promise!
If you are a non believer when it comes to Brussels Sprouts I just have one thing to say to you – try it!  Seriously, they have a totally bad rap.  Undeserved in my book.  So they may look a little strange the way they grow and they may look like little baby cabbages but when they are prepared the right way they are yummy! I think they are totally cute. In fact I just bought some seeds so I can grow my own  this summer.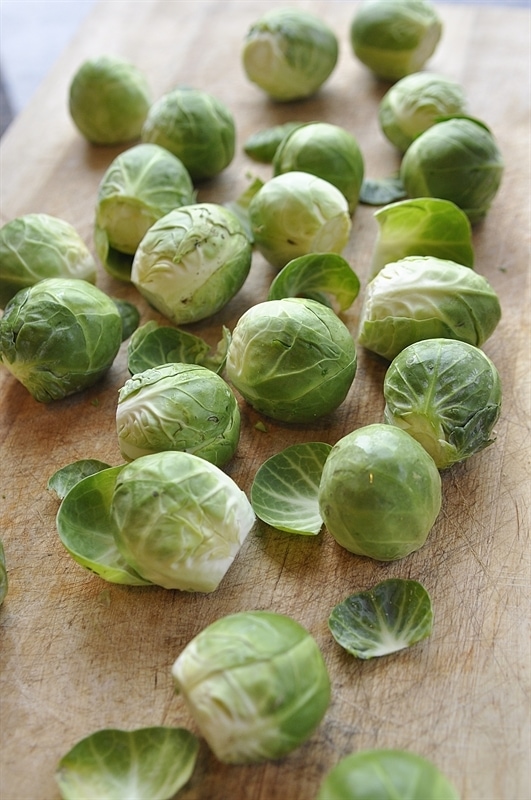 For today's recipe  I cut them in half and then coated them in some olive oil, salt and sugar.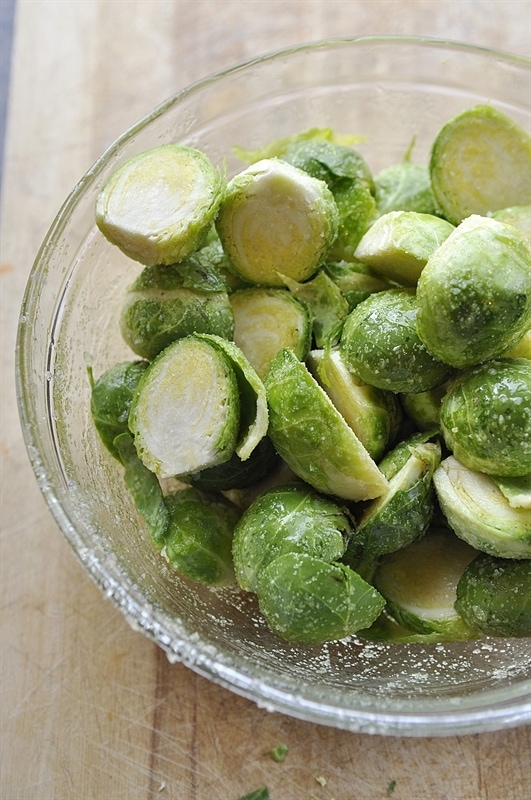 Then place them on a baking sheet and bake them for about 10 minutes and turn and then add in some lemon slices and roast for another 5 minutes or so until they are fork tender.  Time will vary depending on the size of your brussels sprouts.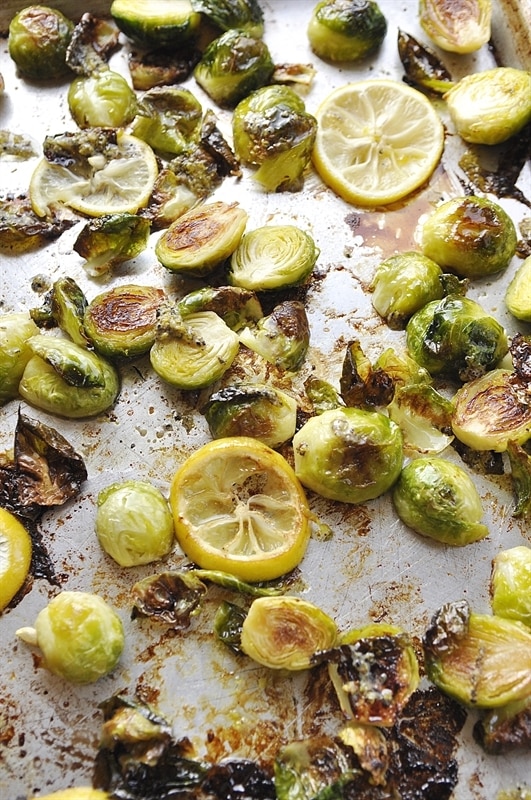 After you remove them from the oven drizzle a mixture of lemon rind, butter and pepper over the roasted sprouts.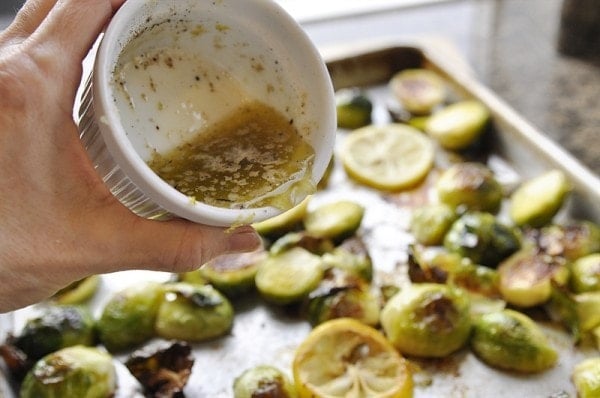 Sprinkle with some freshly grated Parmesan cheese.  Yum!!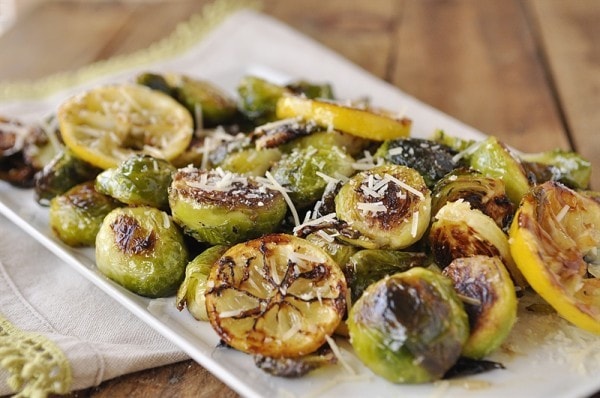 I think Lemon Roasted Brussels Sprouts would be a perfect side dish for Easter dinner or brunch.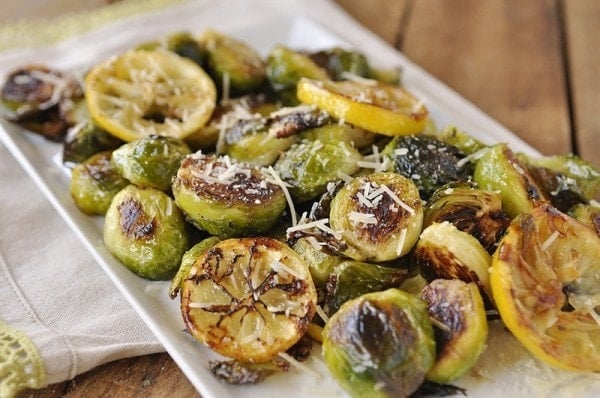 Recipe slightly adapted from Some the Wiser.
For some other delicious veggie recipes try these:
Teriyaki Glaze Brussels Sprouts –  Roasted Broccoli with Parmesan and Pine Nuts – Parmesan Roasted Asparagus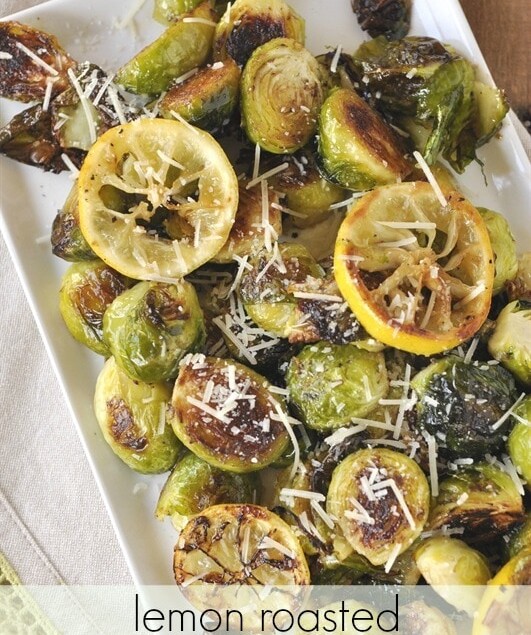 Lemon Roasted Brussels Sprouts
Ingredients
2 lbs. brussels sprouts trimmed and cut in half
3 Tbsp olive oil
1 Tbsp sugar
1/2 tsp kosher salt
1 lemon cut into rounds
1 tsp butter melted
1 tsp freshly cracked pepper
1 tsp grated lemon rind
freshly grated Parmesan cheese for garnish
Instructions
Preheat oven to 400 degrees.

In a bowl combine sprouts, olive oil, sugar and salt and toss to coat.

Pour onto baking sheet and spread evenly.

Roast for 10 minutes and then turn sprouts and add lemon slices.

Roast for an additional 10 minutes or until sprouts are golden and tender.

In a small bowl combine melted butter, pepper and lemon rind.

Drizzle over roasted sprouts.

Top with freshly grated Parmesan cheese to serve.
Enjoy!
Leigh Anne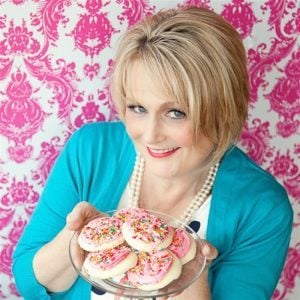 You can also visit me on Facebook, Pinterest, Twitter or Instagram.