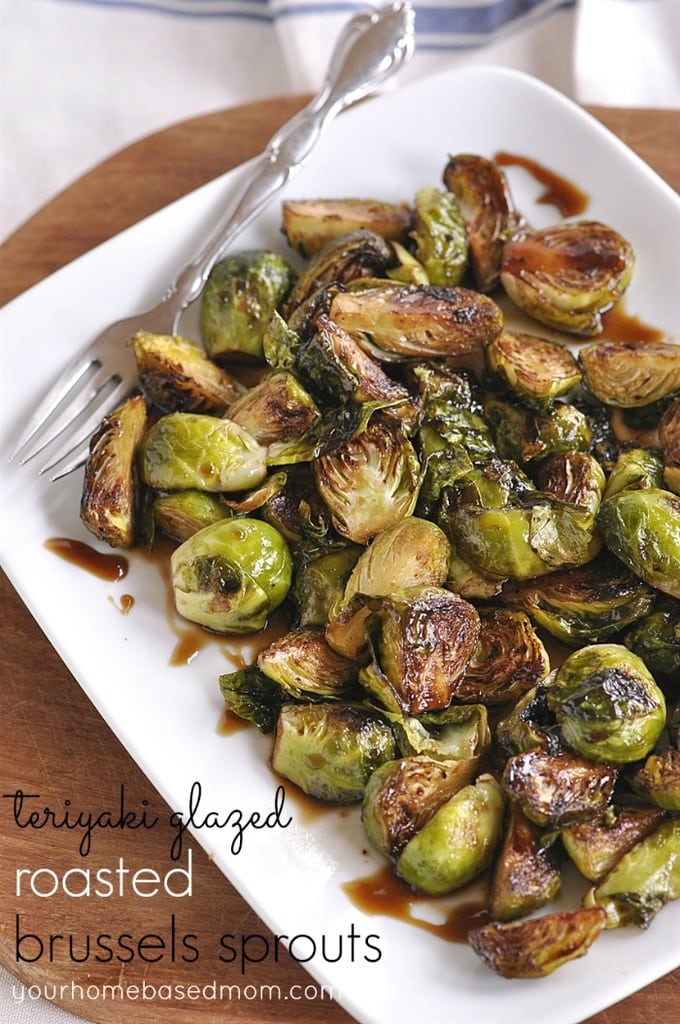 My mom is going to be happy to hear that I have finally learned to eat my vegetables – even brussels sprouts!  My vegetable repertoire was rather limited as a child.  I ate canned green beans and that was it.  So it is not a surprise that until a few weeks ago I had never eaten  brussels sprouts!  I was not a very adventurous eater, even as an adult.  It hasn't been until the last 6-10 years or so that I have really learn to branch out in my food choices.  I am so glad I did!
Did you know that brussels sprouts are actually miniature little cabbages?  They are kind of cute!
Over the holidays we took the kids out to try a new restaurant and one of the dishes we ordered was  brussels sprouts. When my daughter in law and son (This is my son that doesn't eat anything green) started raving about them I knew I had to try t hem too.  They were delicious.  I decided I needed to go home and try to recreate them.
After a little web search I found a recipe from White on Rice Couple that I tweaked just a bit for great success!
The brussels sprouts are sliced in half and then covered with olive oil, balsamic vinegar and salt and pepper.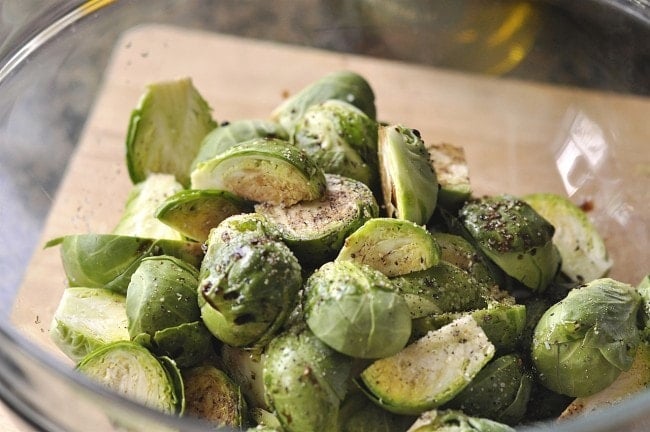 They are then roasted for 5-10  minutes (depending on the size of your brussels sprout) and then mixed with a teriyaki glaze.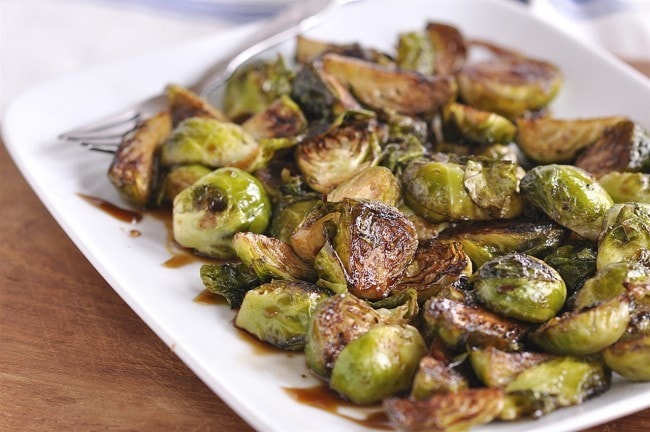 Your roasting time will vary depending on the size of your brussels sprout.  Mine were fairly small so they only roasted for about ten minutes total.  You can just use a fork test on them and when they get to the tenderness you like, they are done.  I don't like my veggies too mushy so I tend to leave them a little crisp.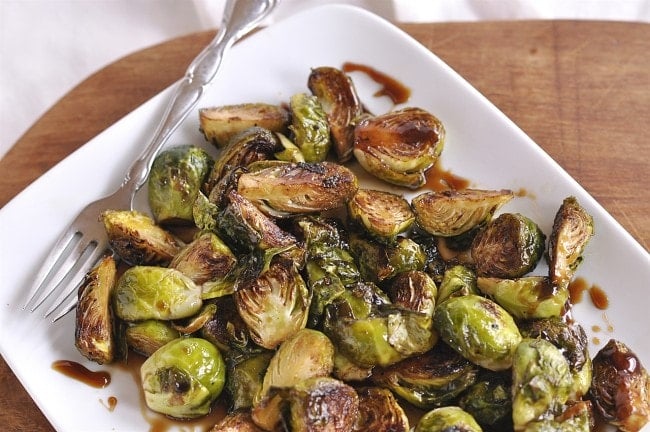 The sweetness of the teriyaki glaze almost makes you feel like you are eating dessert!   They really are that good.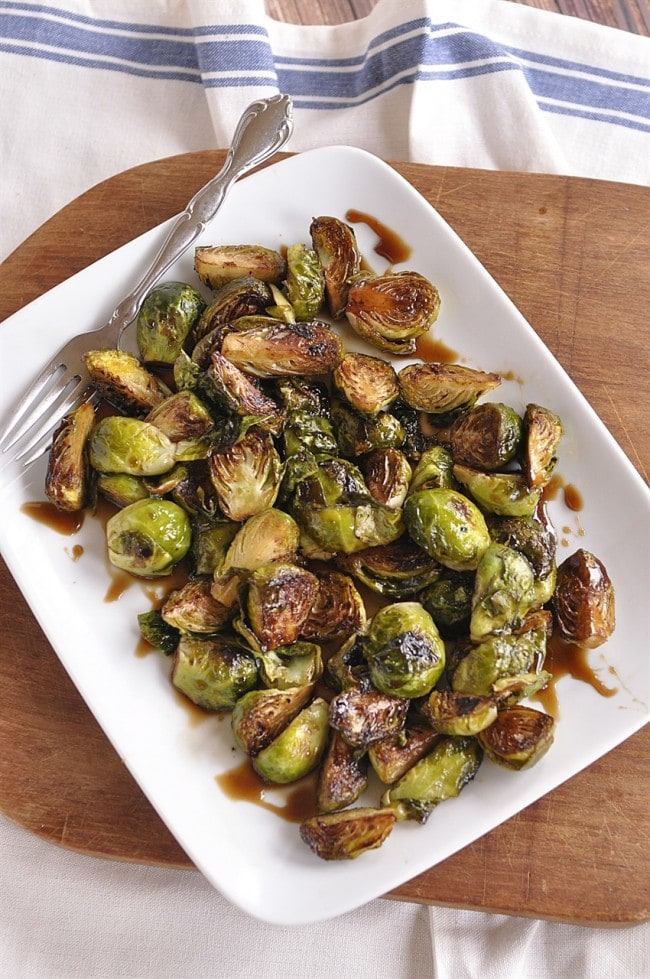 So if brussels sprouts are new to you too – give them a try.  I think you are going to be pleasantly surprised and if you are an experienced brussels sprouter please try this too!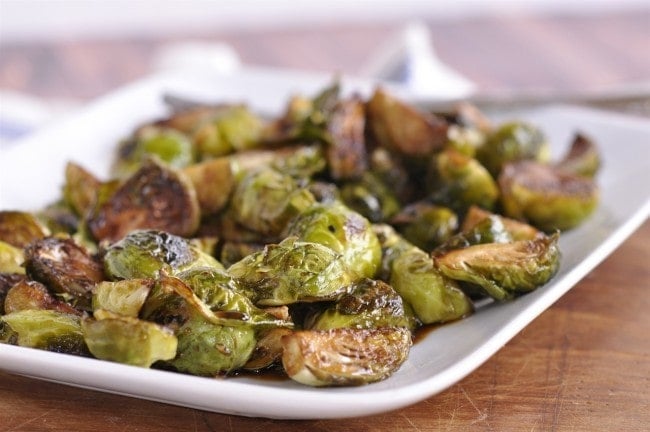 For other yummy vegetables try these:
Roasted Broccoli –  Chinese Style Green Beans –  Parmesan Roasted Asparagus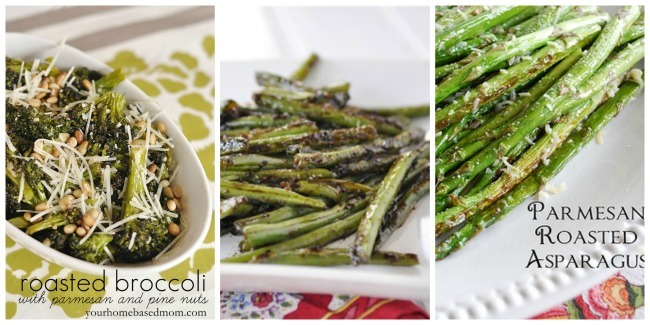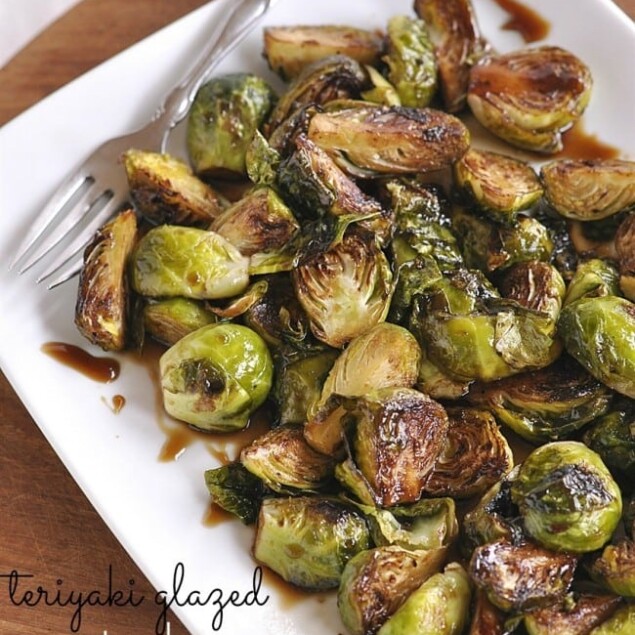 Teriyaki Glazed Roasted Brussels Sprouts
Ingredients
1 1/2 pounds Brussels Sprouts
3 tablespoons extra-virgin Olive Oil
1 tablespoon Balsamic Vinegar
Sea Salt to taste
Fresh Cracked Pepper to taste
Glaze
1/4 C Soy Sauce
1/4 C Brown Sugar
1 Tbsp Rice Vinegar
1/2 Tbsp minced ginger
Instructions
Preheat oven to roast at 375°F.

If your brussels sprouts are small, cut them in half.

If they are very large, quarter them for more even cooking.

Peel the outer, beat-up layers of the brussels sprouts off.

Trim the end, then cut brussels sprouts in half or quarters.

In a large bowl, toss together the olive oil, balsamic vinegar, salt and fresh cracked black pepper. Then add the brussels sprouts and toss evenly with the roasting oil.

Spread brussels sprouts on cookie sheet with cut side down.

Roast in oven for 5-10 min. (depending on size) and then flip the sprouts to cut side up and roast for another 5-10 minutes or until sprouts are desired tenderness.

While the brussels sprouts are roasting, make the teriyaki glaze

Combine glaze ingredients in a bowl and stir until brown sugar is completely dissolved.

Place glaze in a small saucepan. Bring to a simmer over high heat. Vigorously simmer for 5 minutes, then remove from heat.

When brussels sprouts are cooked, toss them with the teriyaki sauce. Serve warm.

Recipe adapted from White on Rice Couple
Enjoy!
Leigh Anne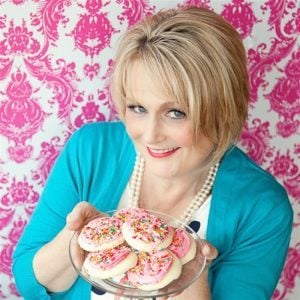 You can also visit me on Facebook, Pinterest, Twitter, Instagram
and Google+
For a list of where I Link Up each week go here