Over the last week or so I have shared with you some fun new recipes that would be perfect for Easter dinner.
There was:
Spiced Grilled Ham with Citrus Glaze
Roasted Broccoli with Parmesan and Pine Nuts
But today I thought I'd share a few ideas with you on what to do with that leftover ham.  If you are lucky enough to have leftovers at your house you might want to check out some of these fun ways to use it up.  I actually think you should have ham just so you can have leftovers and make some of these amazing looking recipes!
One of our favorite ways to use up leftovers  is in fried rice.  You can really use any kind of meat – chicken, pork, etc. but I am especially fond of ham in fried rice.
Another favorite at our house is quiche lorraine.  This recipe actually uses bacon but ham would be a perfect alternative!
Soup is another delicious and easy alternative.  This Creamy Ham and Rice Soup from Kitchen Simplicity looks delicious!
Nothing beats a  sandwich made from leftovers  and these Leftover Ham Havarti Sliders from Noble Pig are making my mouth water!!
Here's another amazing Ham and Cheese Sandwich from Family Kitchen.
Love the idea of wrapping up the leftovers with some veggies in puff pastry.  Check out these Hot Ham & Cheese Slices from Chef in Training.
Use some of that leftovers  for breakfast too for this Ham and Broccoli Breakfast Casserole from One Dish Dinners although I think it would wonderful for dinner to!
Another great breakfast option for the leftovers  are these Ham, Egg and Cheese Breakfast Roll Ups from Six Sisters Stuff
And how about these cut little Cheesy Ham Pot Pies from Nibble Me This
And finally this delicious looking Cheesy Baked Penne from Recipe Girl.
What's your favorite way to use leftover ham??
Enjoy!
Leigh Anne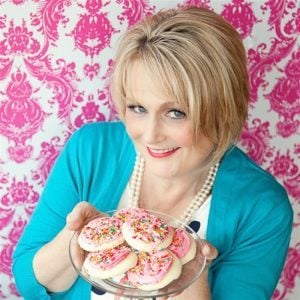 You can also visit me on Facebook, Pinterest, Twitter or Instagram.
For a list of where I Link Up each week go here.
Stay Updated!
Need more recipes and creative ideas? Sign up and get a FREE copy of my ebook! Do you think your friends would love this too? Please share my blog with them. Thanks!