Sharing all the how to cook with cast iron tips and tricks you need to know. We'll talk about how to cook with it, season it and clean it.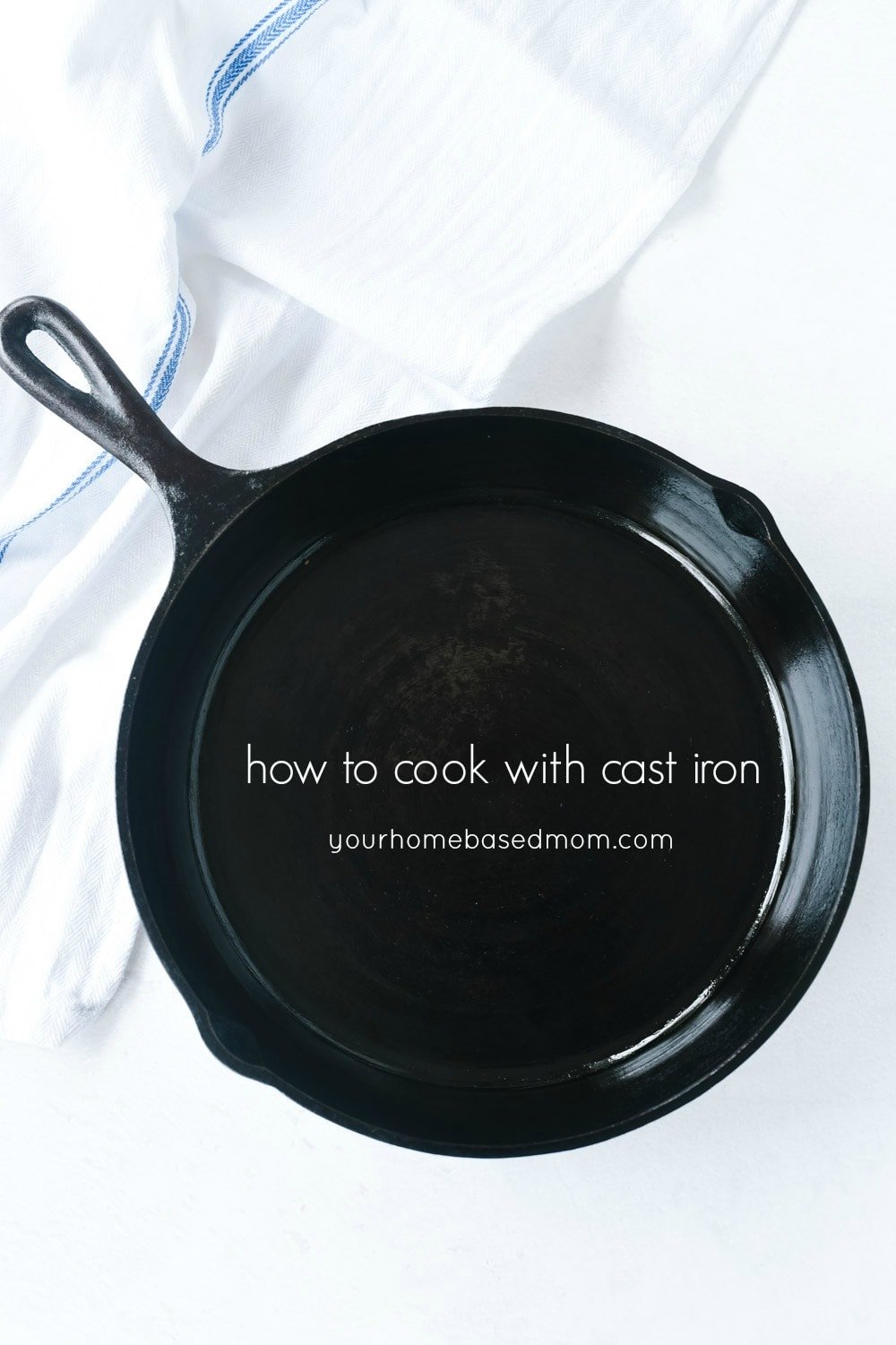 Cast iron pans have been around for generations and you may even be lucky enough to have inherited your grandmother's cast iron skillet! The ones I use in my kitchen today are the ones my husband used when he was a Scoutmaster so they are well used and have been seasoned over many campfires.
If you haven't inherited one or your husband wasn't a camper you can purchase one on Amazon for not a lot of money. The great thing about cast iron skillets is you only need to purchase it once, if you take care of it, it will last you forever! I would recommend a 9-10″ size skillet.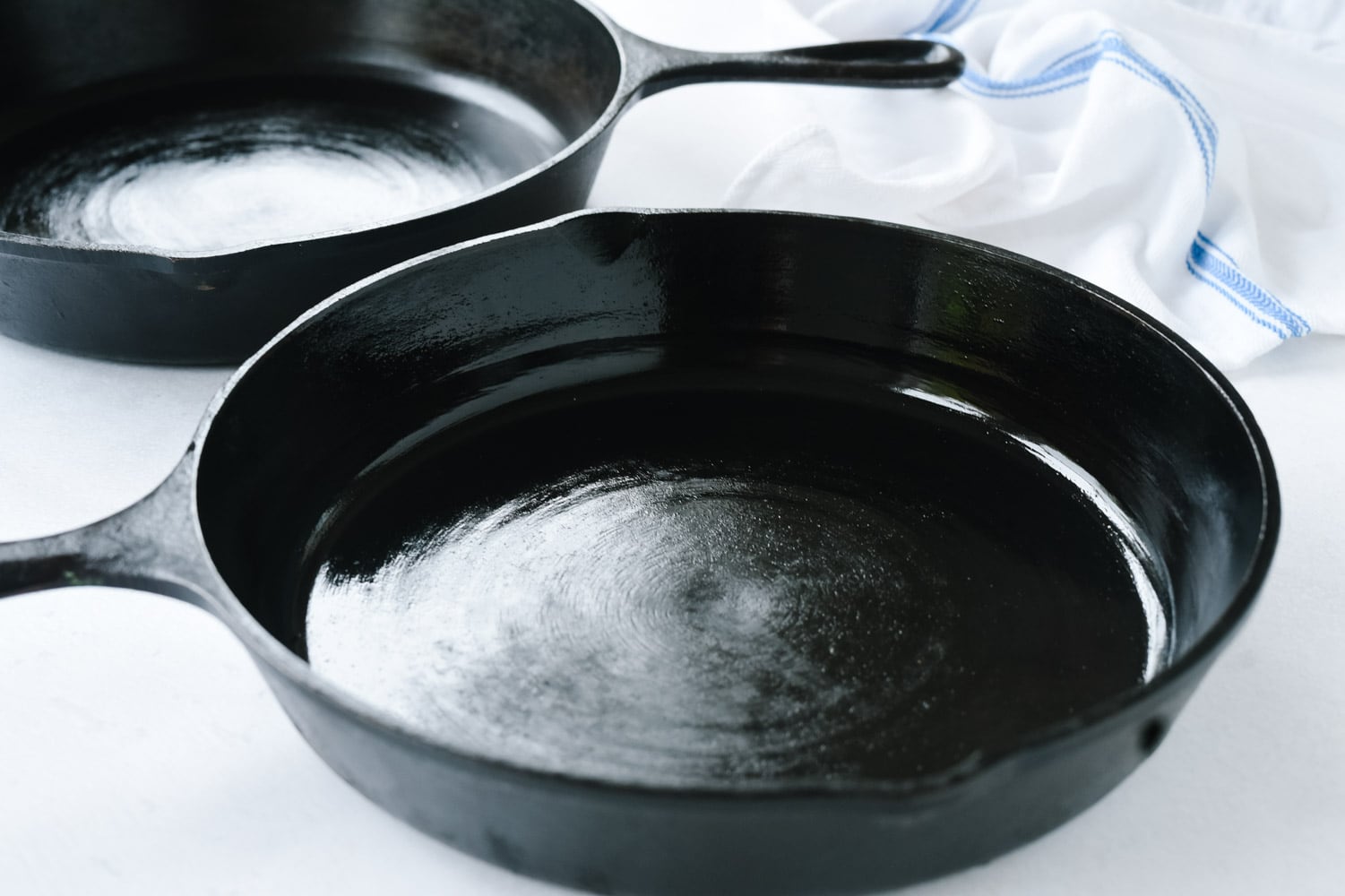 How to Season Cast Iron
The first thing you will need to do with a new cast iron skillet is season it.
Start with a clean pan. Apply a thin layer of oil such as vegetable oil or canola oil all over the pan's interior and exterior. Place the man in a 350 degree F oven with a sheet pan or foil underneath it to catch drips. Turn the pan upside down and let it "bake" for one hour. Leave the pan in the oven until completely cool. If you pan needs to be reseasoned follow the same directions.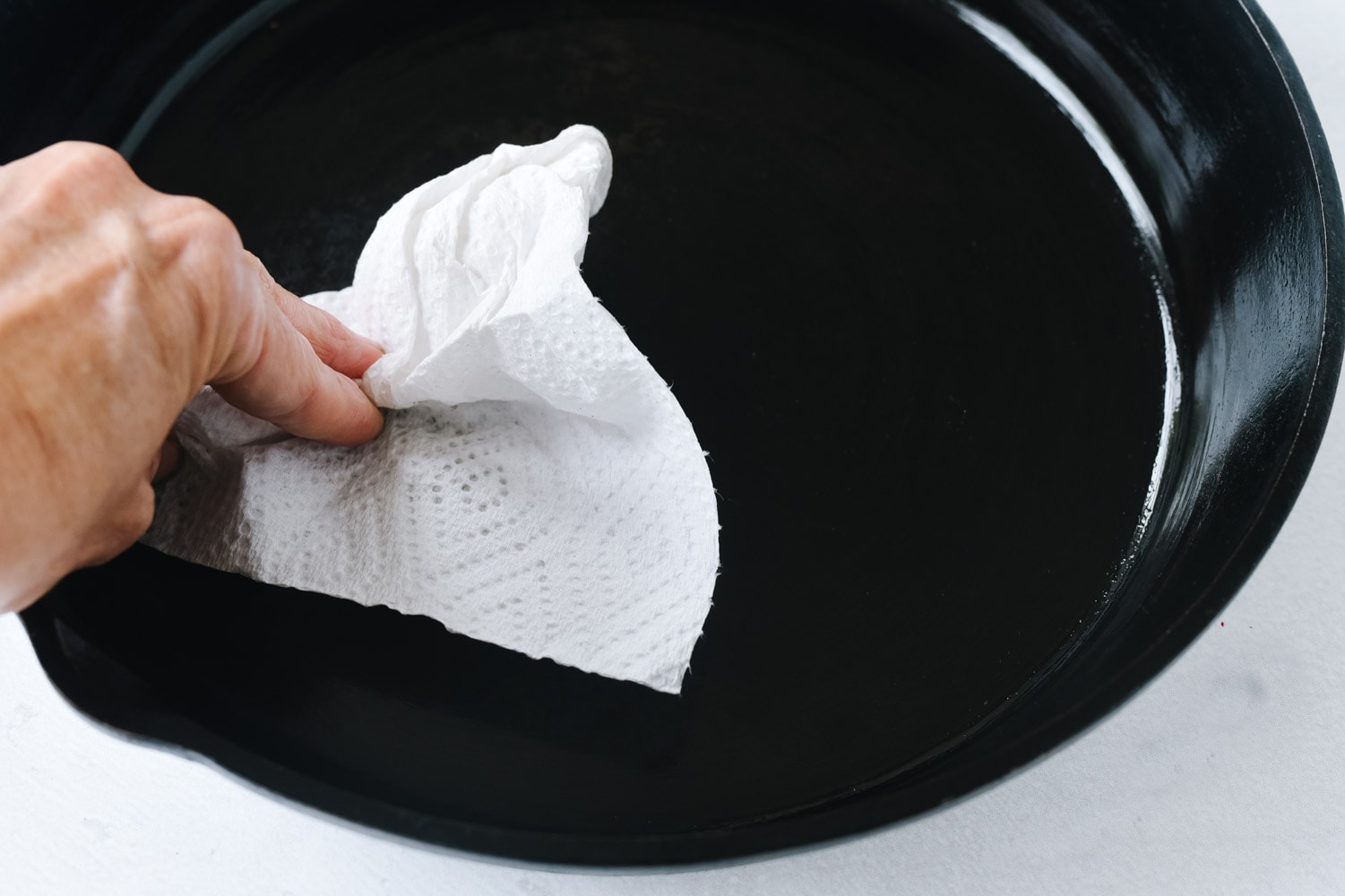 How to Clean Cast Iron After Cooking
Use Soap Lightly. Tradition says that you should not use soap on cast iron but soap can be used lightly. Studies have shown that a little soap won't hurt, just don't let it soak in a sink full of soapy water.
Avoid using a scouring pad while cleaning. They can scratch and damage the surface and remove the layer of seasoning you have worked so hard to get.
Cook stuck on food off. Fill your pan with hot water and let the pan cook for a while with the water in it. The stuck on food should easily come off. Don't use anything metal or sharp to scrape with as you will scratch the surface. Use a plastic spatula or some type of plastic scrapper. You can also rub the pan with kosher salt and some paper towels while the pan is still warm to remove baked on food.
Always dry your pan. Be sure and dry your pan well after washing it or it will rust. Apply a nice thin layer of oil over the pan after washing and drying.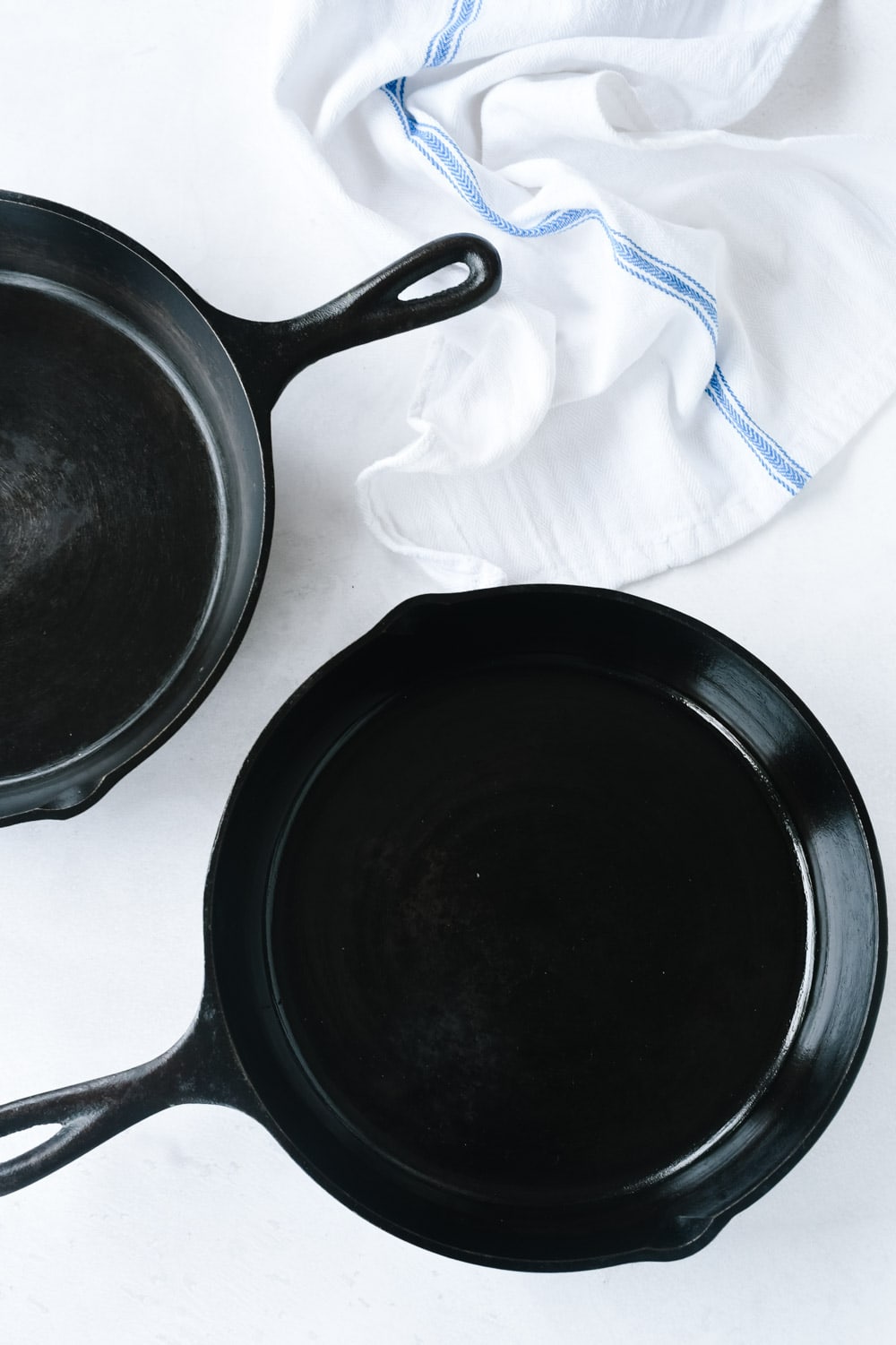 Tips
One of the most important things to remember is cast iron gets hot and that includes the handle. Protect your hands. Use a towel or hot pot holder when handling the cast iron pan.
Your cast iron skillet can be used on the stove top and in the oven. Cast iron distributes the heat nice and evenly so it is the perfect thing to bake in, in the oven.
I like this cast iron pan available on Amazon.
Breakfast Ideas: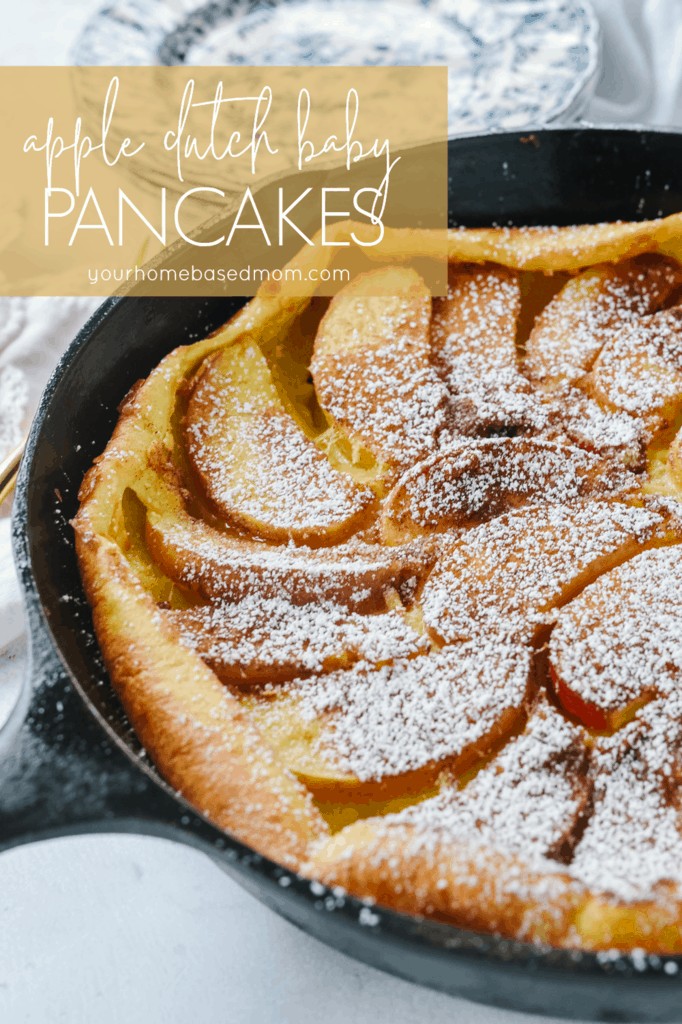 Main Dish Ideas: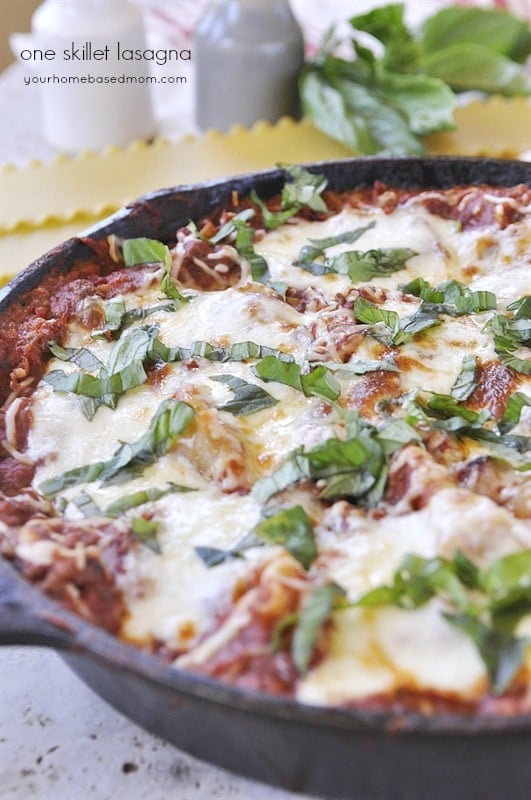 Skillet Desserts: