A Pretty in Pink Theme Party where everything is pink and the guests are asked to come dressed from the 50's.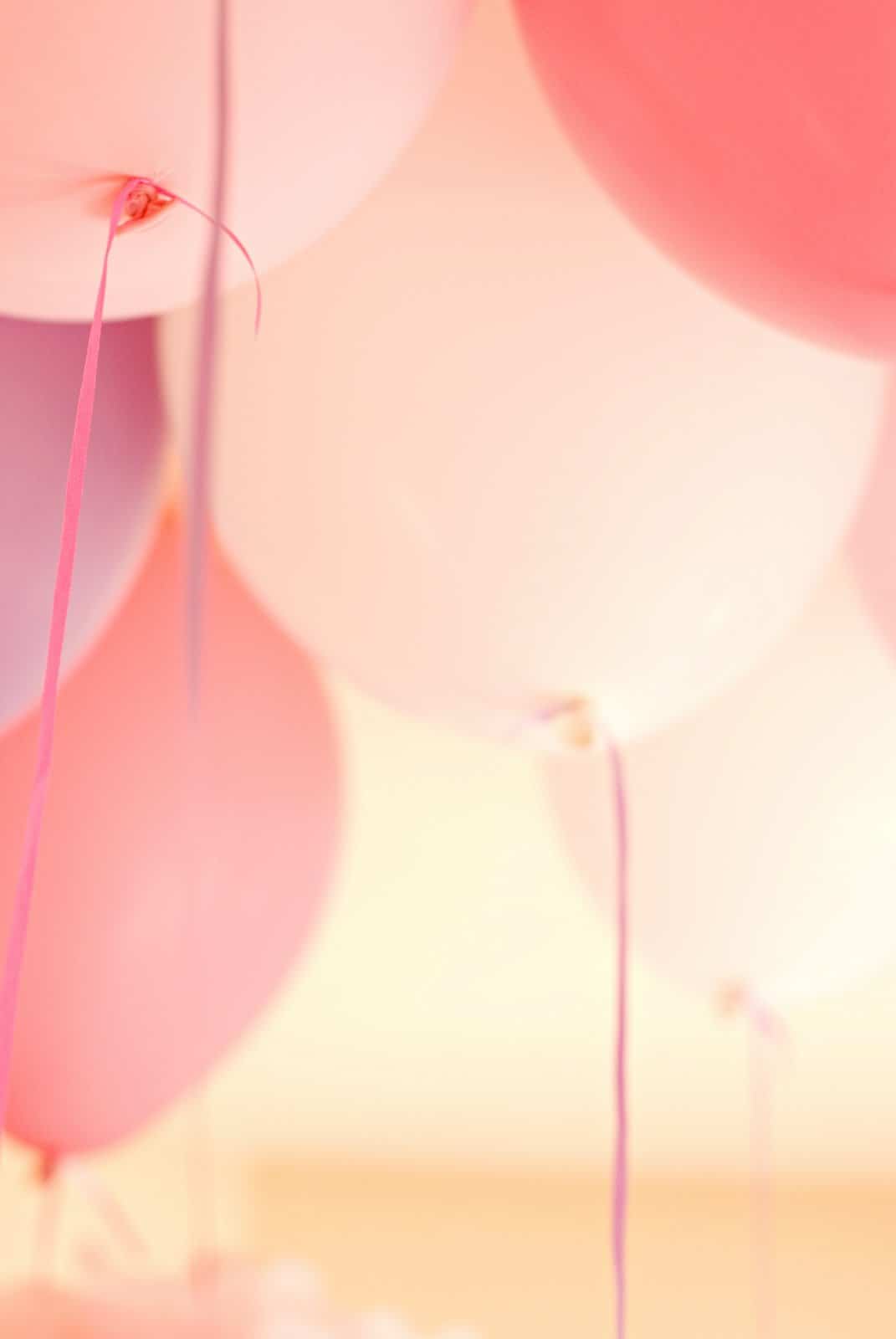 Cali and I worked hard to put together a surprise party for Tessa's sixteenth birthday.  I hope I am forgiven for all the lies I had to tell to keep it a secret!
But we did keep it a secret and Tessa was surprised!
Sweet Sixteen Party
For this Sweet Sixteen party we went with a Grease/50's theme and everyone was asked to come dressed in their favorite 50's attire. We used the Pink Ladies from the movie Grease as our color inspiration for the party.
Pink Party Decor
A color scheme of pink, black and polka dots was used to decorate with because everything is prettier in pink – isn't it?!
I made big pink pom poms to hang from the kitchen nook area where the food was- compliments of Martha.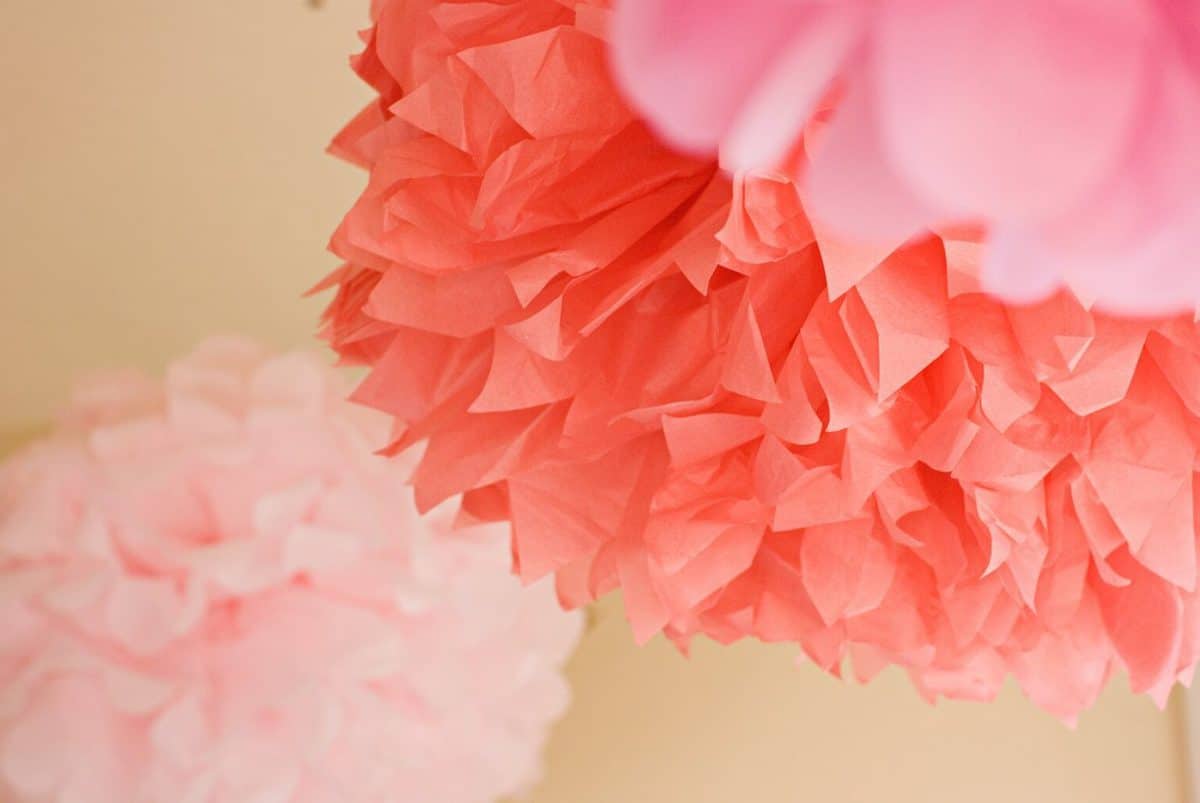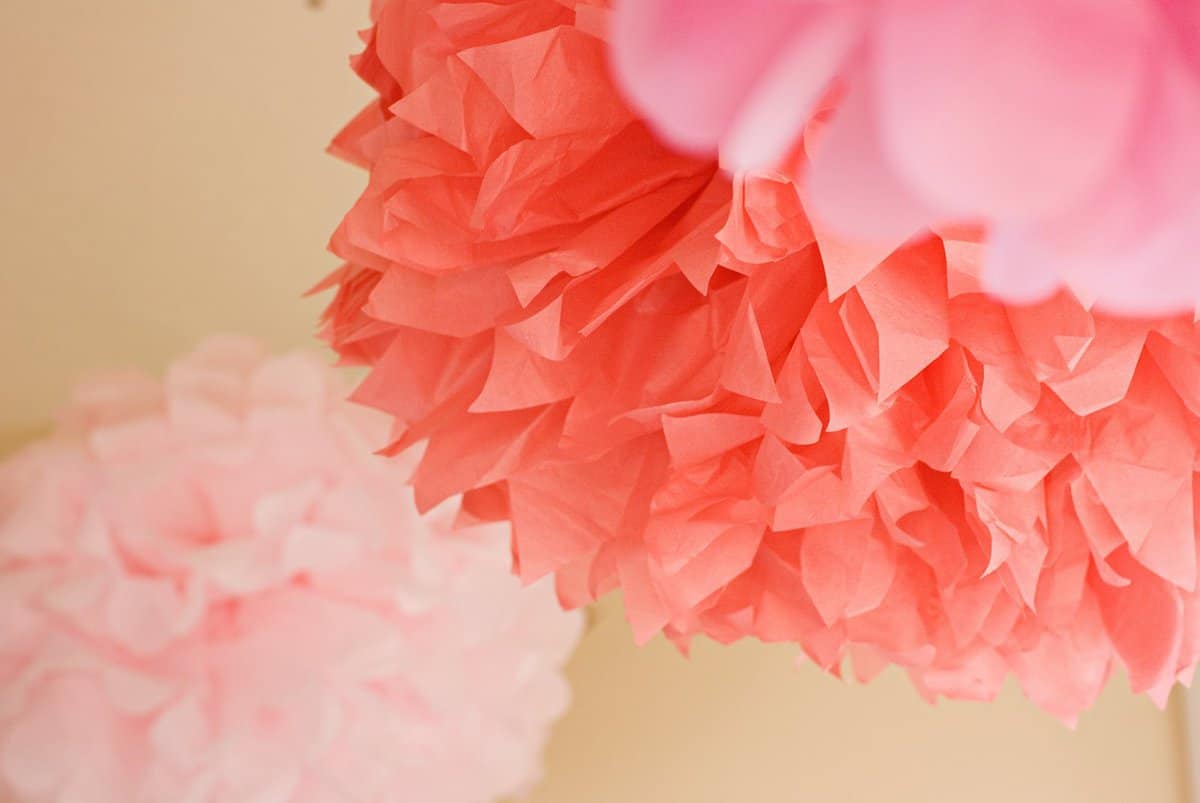 And of course there were pink balloons. Jim's assignment was to get the balloons from the grocery store. When he couldn't fit them all in the car he walked home carrying his 16 balloons. By the time he got home there were only 15 left and after tying them up in the backyard we were down to 14 but no one seemed to notice!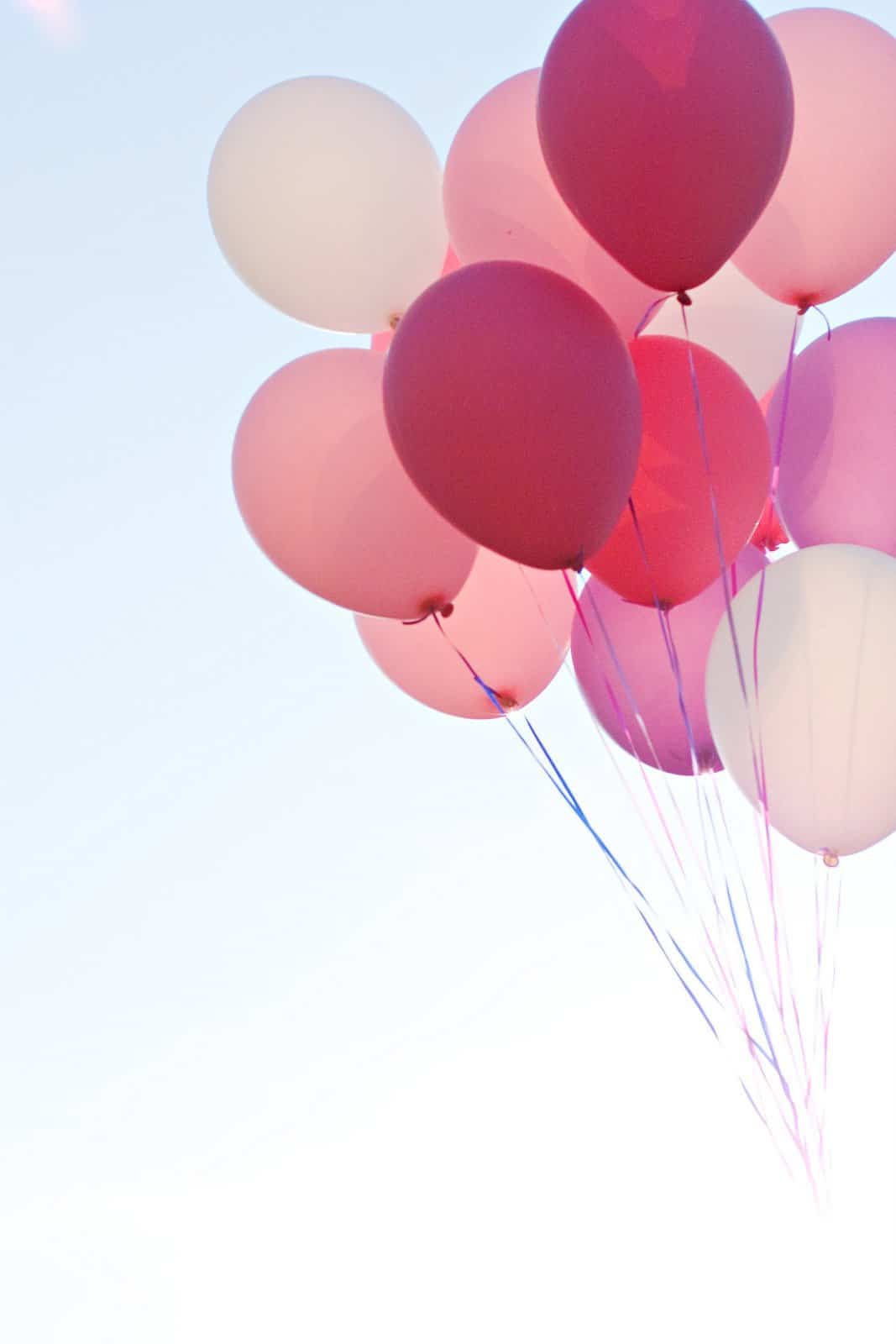 Party Food
The food was set up in the kitchen – we had a cupcake bar and a candy bar – all in pink!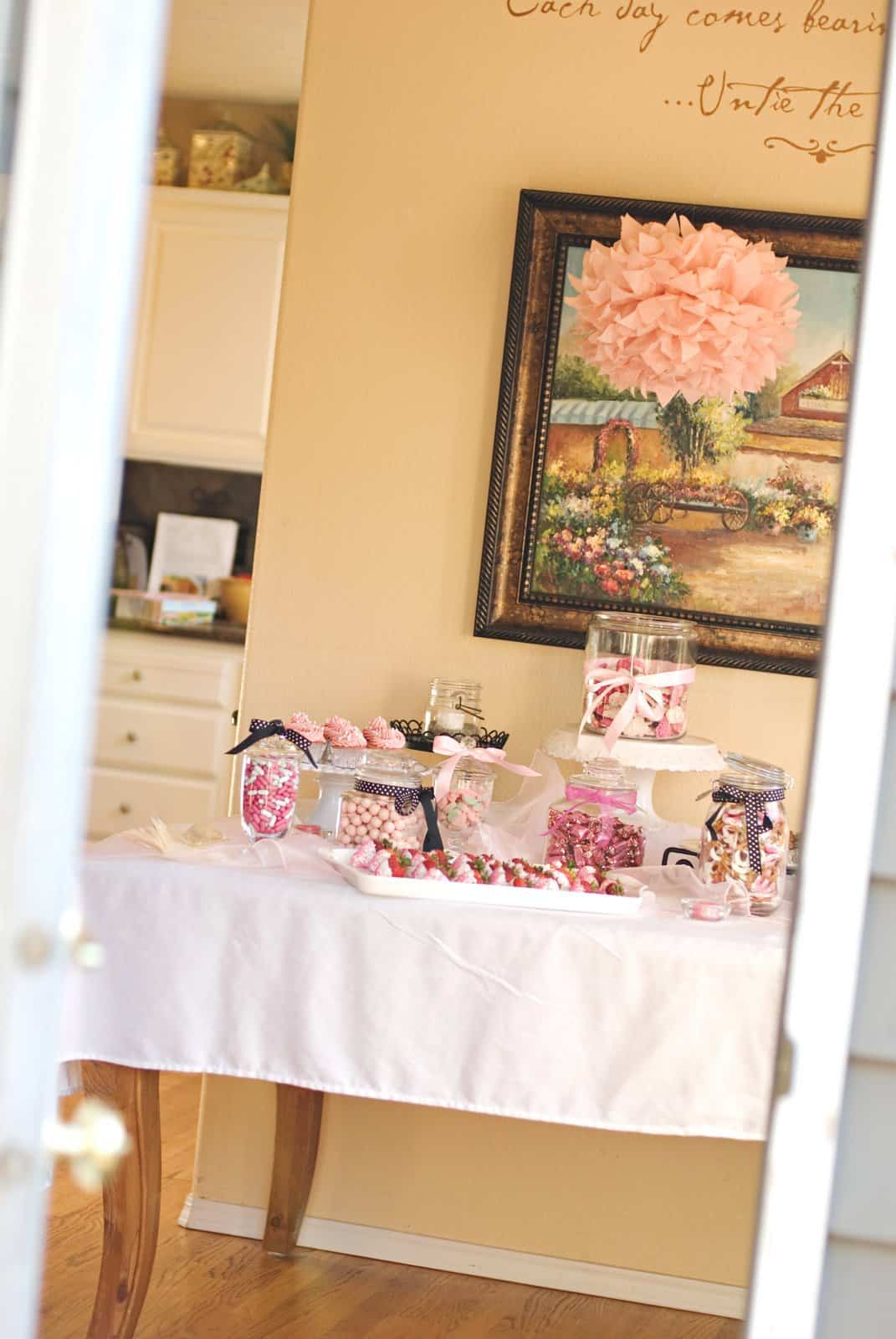 There were chocolate dipped strawberries with pretty pink sprinkles…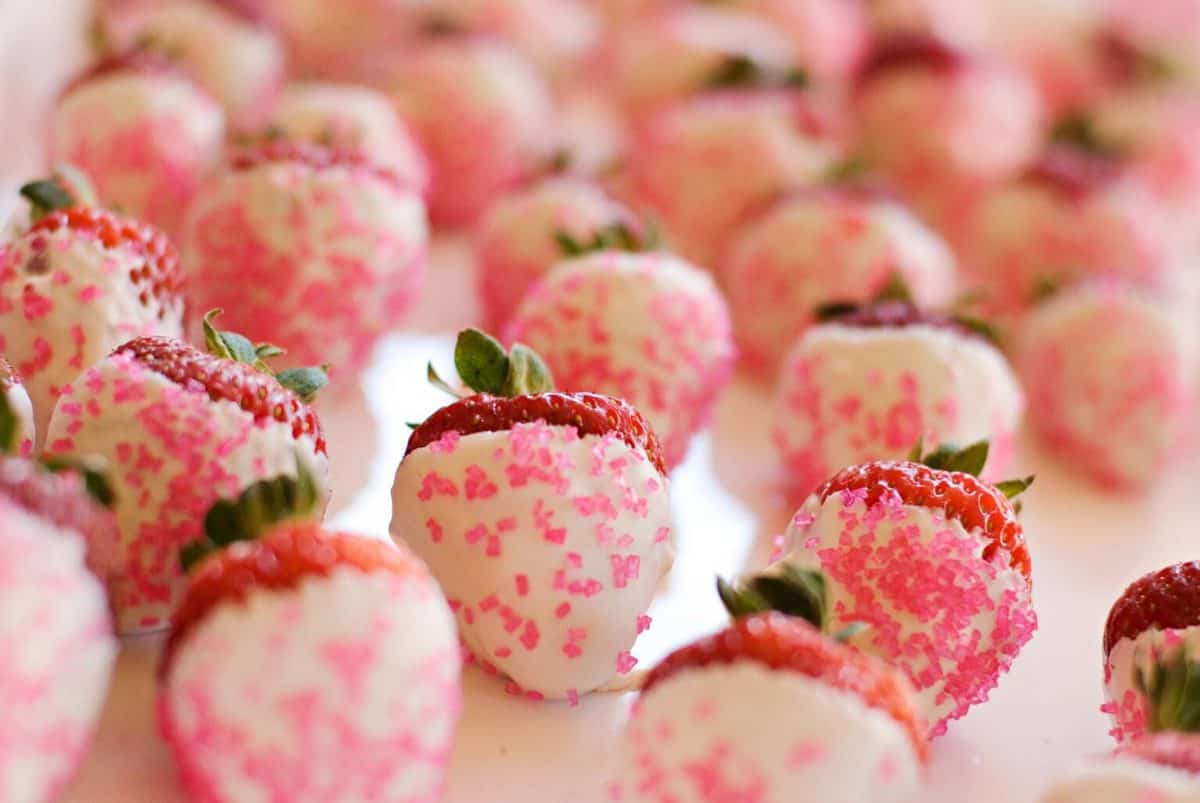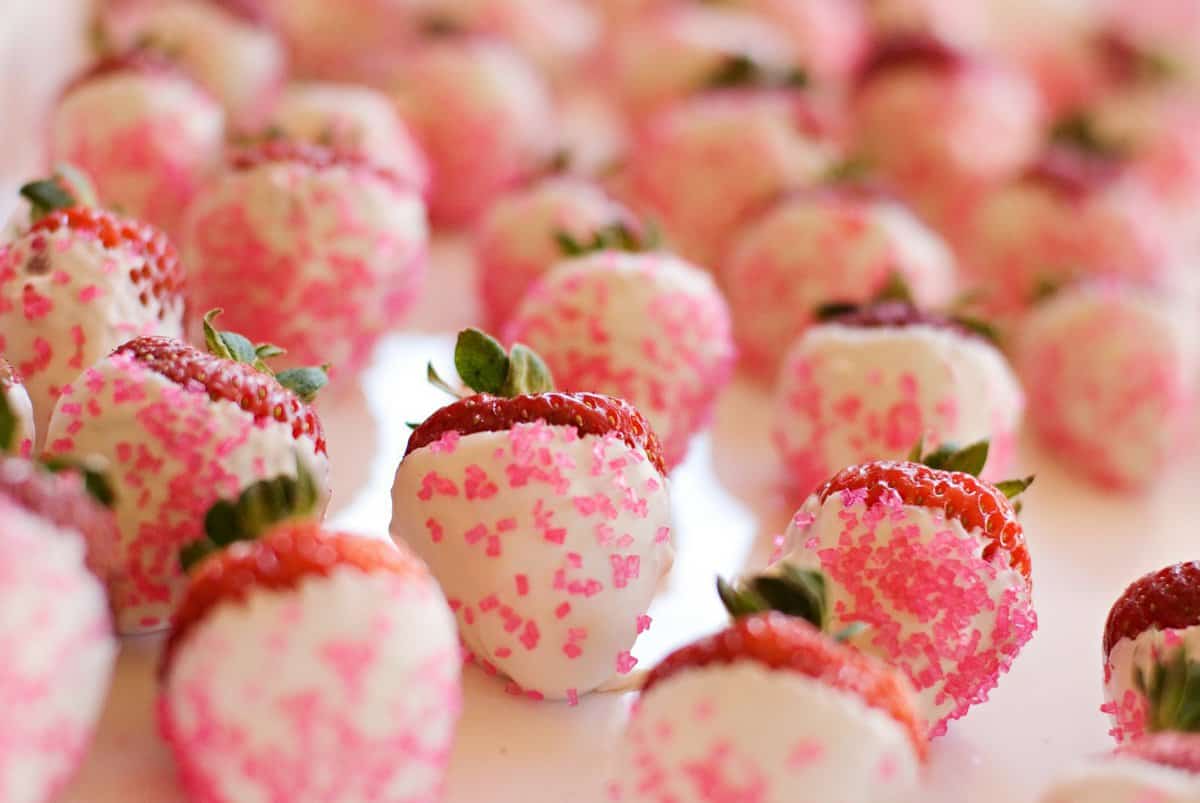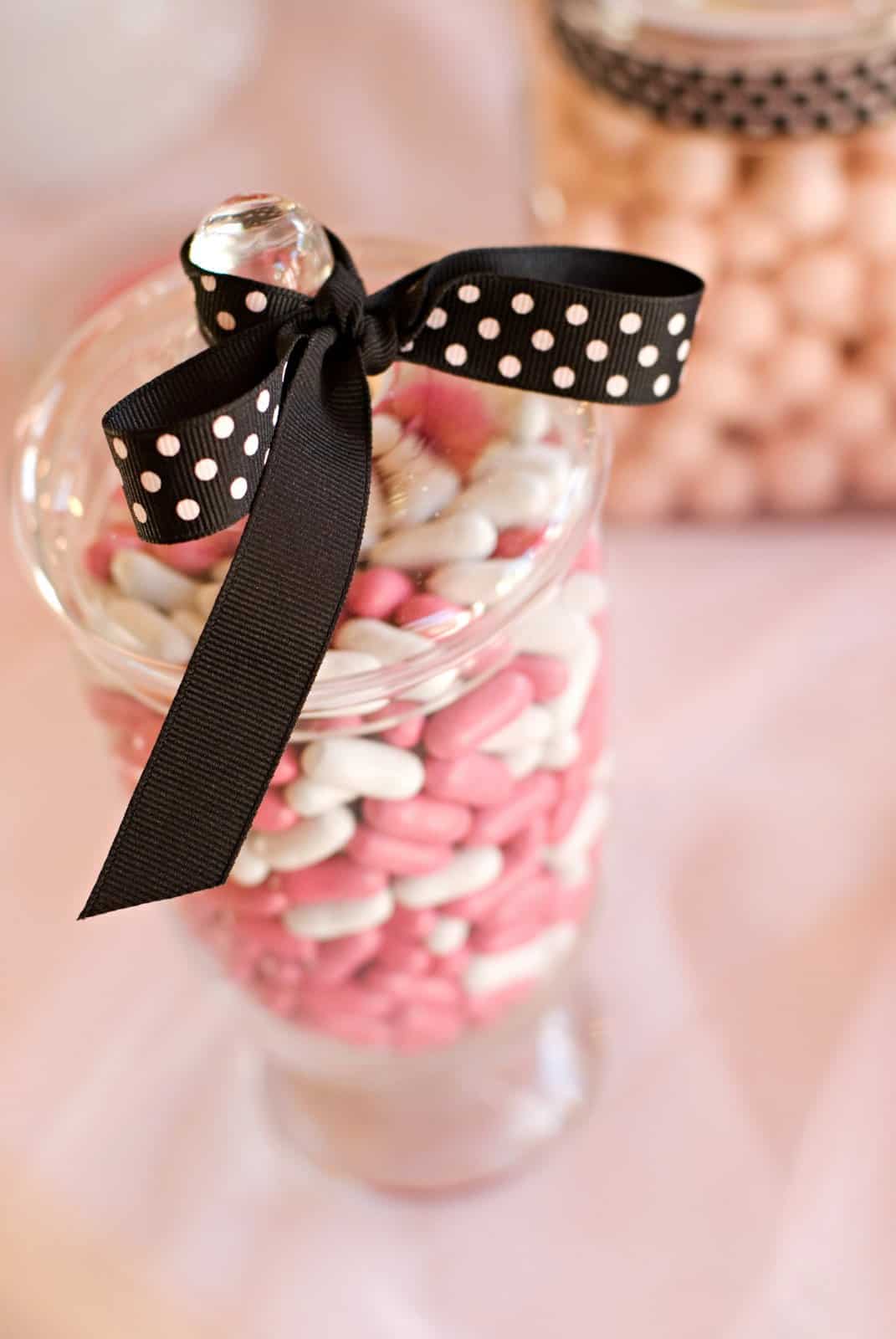 And a lot of pink candy.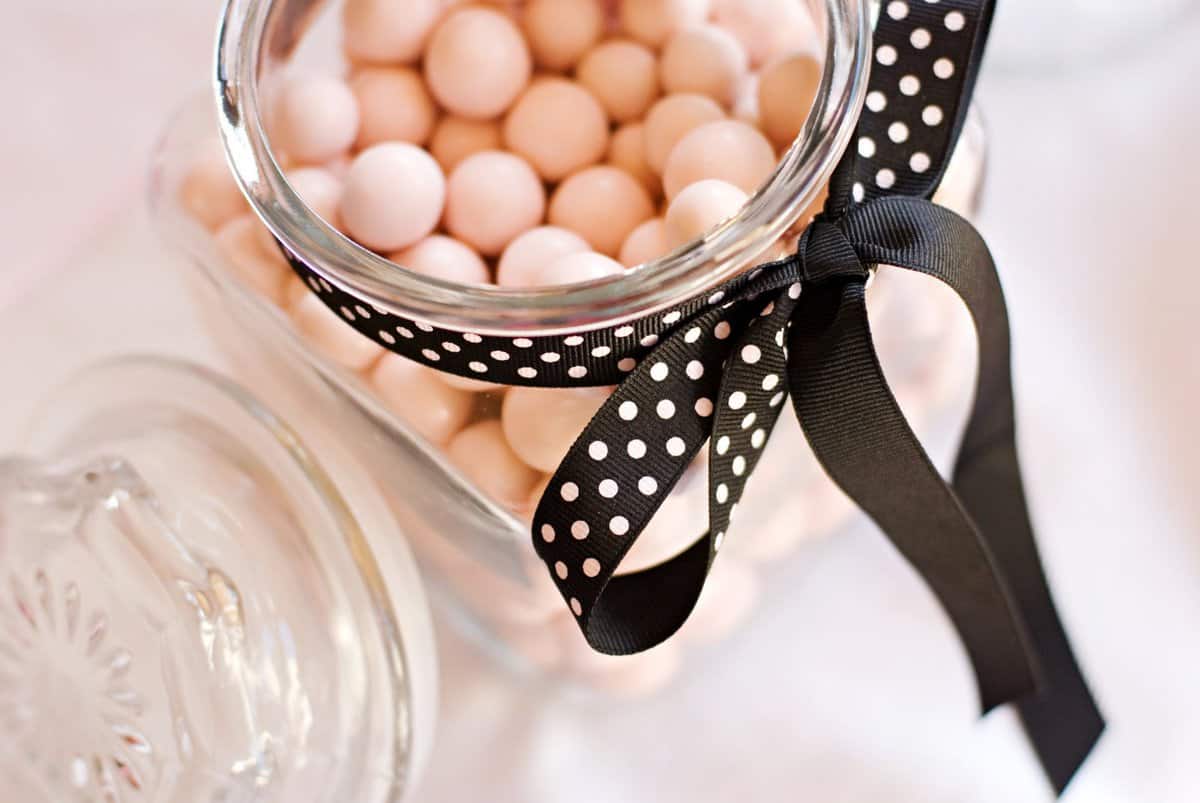 Strawberry Whoppers and Mother's Animal Cookies were the perfect pink addition.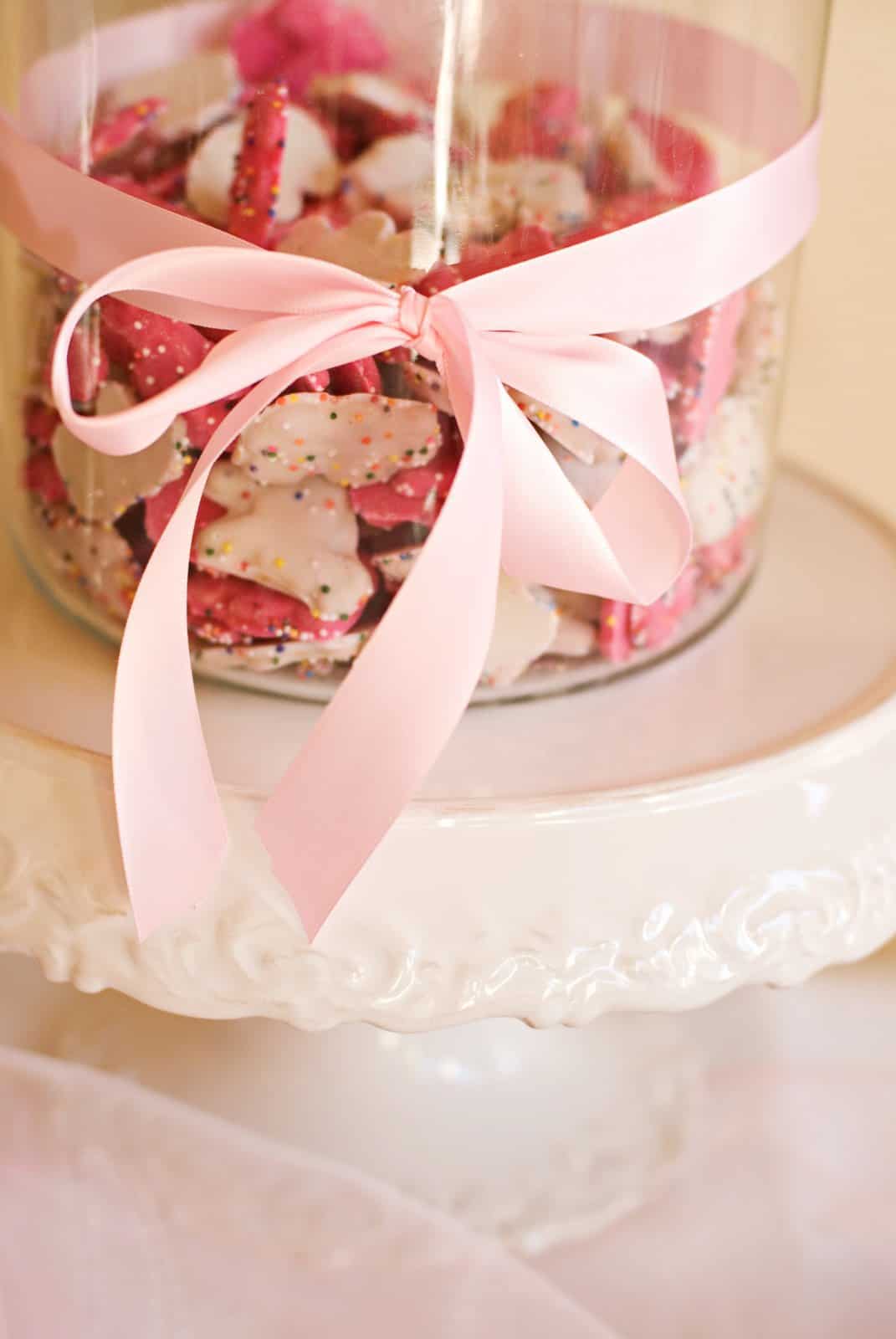 I used the party to test out a few cupcakes recipes. I found a yummy recipe for strawberry cupcakes over at Our Best Bites.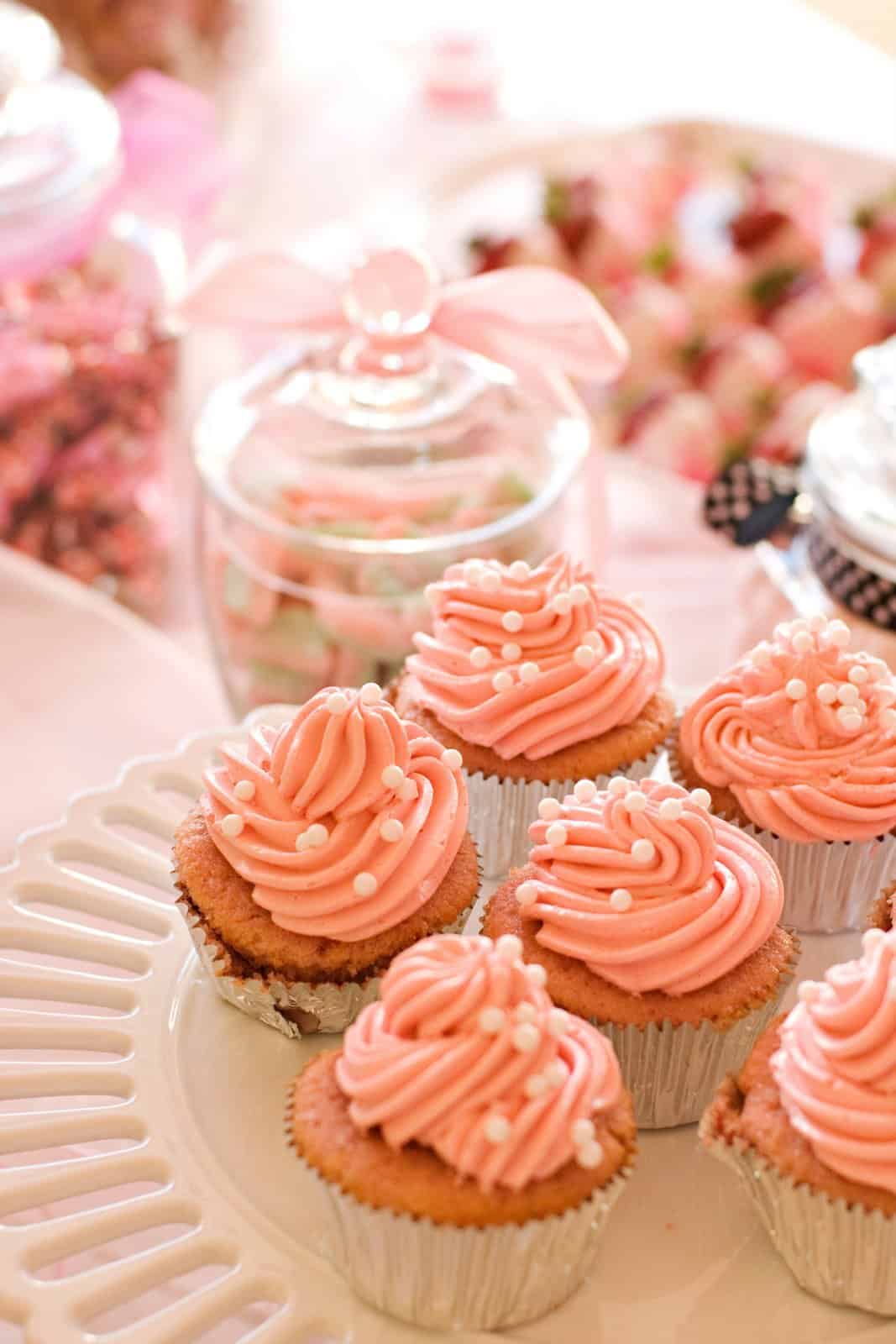 Also, I made Chocolate Malted Cupcakes with Chocolate Malted Whip Cream Frosting.
Most of the party took place outside. And the weather was perfect. The kids played badminton, broke a piñata, and made s'mores in the backyard fire pit.
After playing and eating, we set up a projection screen in the backyard and watched Grease!
I made these cute little hanging tea light holders out of punch cups I found at Goodwill. We hung them in the trees. Nothing adds atmosphere more than candles!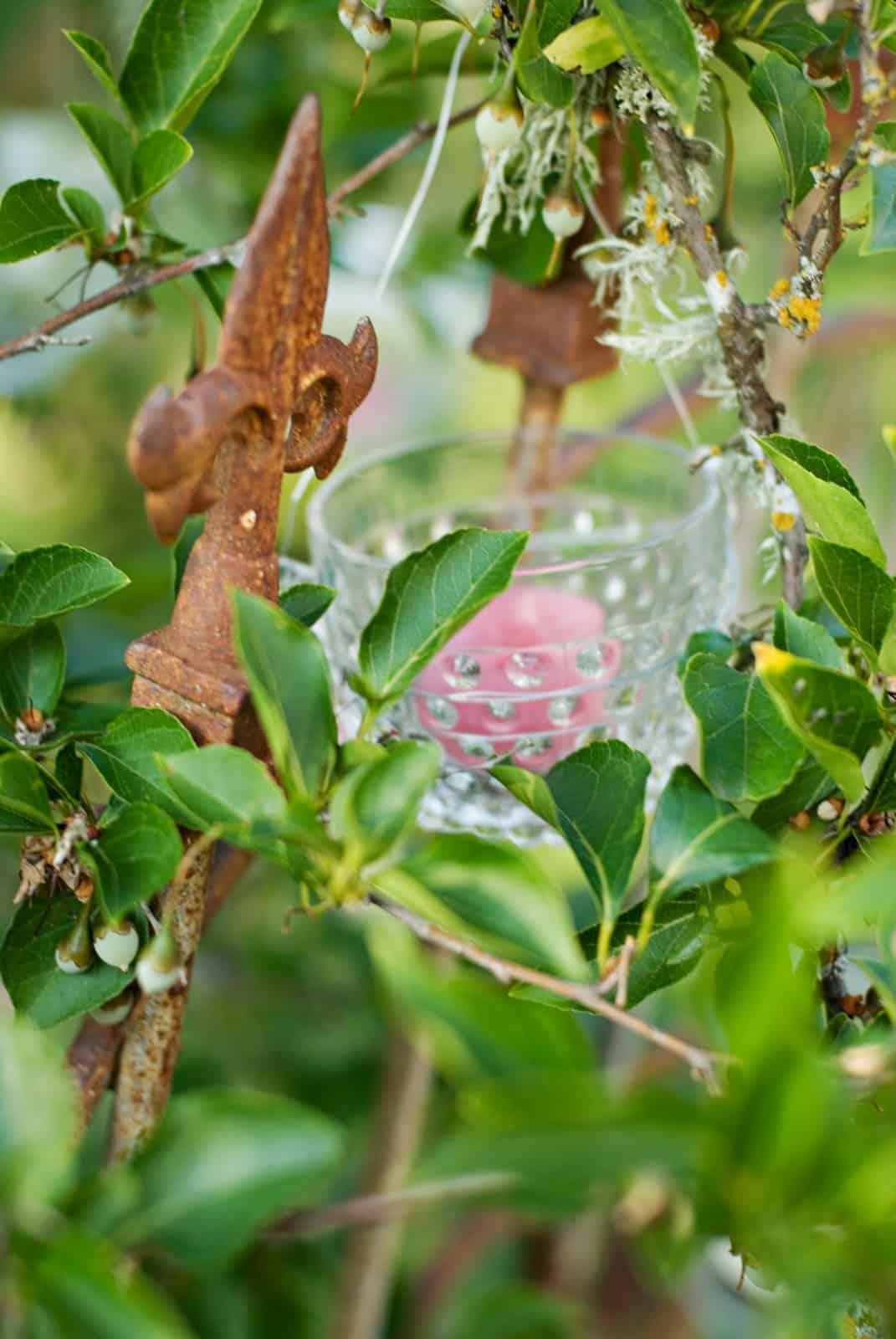 These little glass candle holders were a last minute addition. I found them at Craft Warehouse the day of the party and strung them along a wire.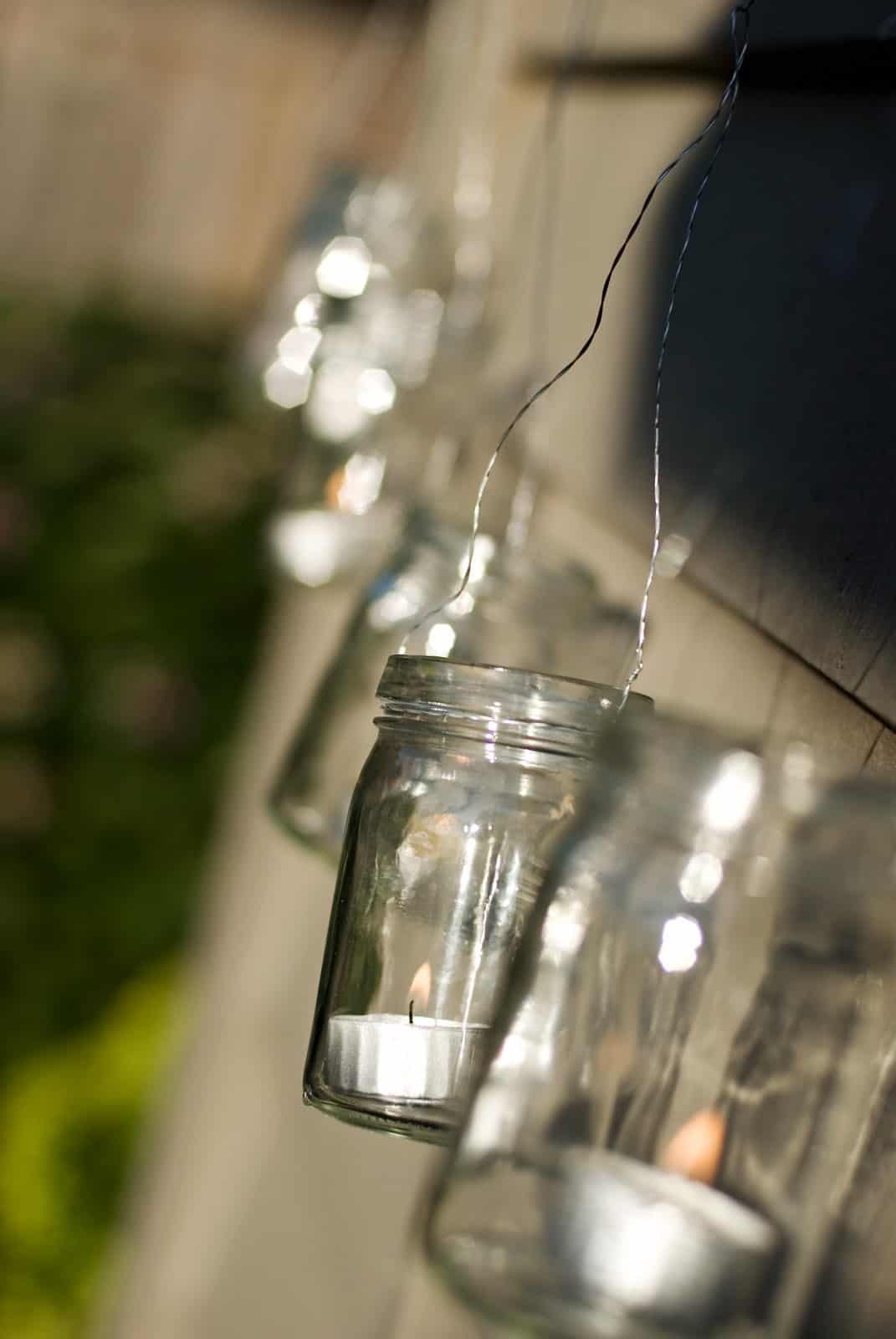 All in all the party was a huge success and Tessa was thrilled.
Originally posted July 19, 2009