From Astoria to Tillamook, we have found the best places to enjoy the best fish and chips on the
Oregon Coast.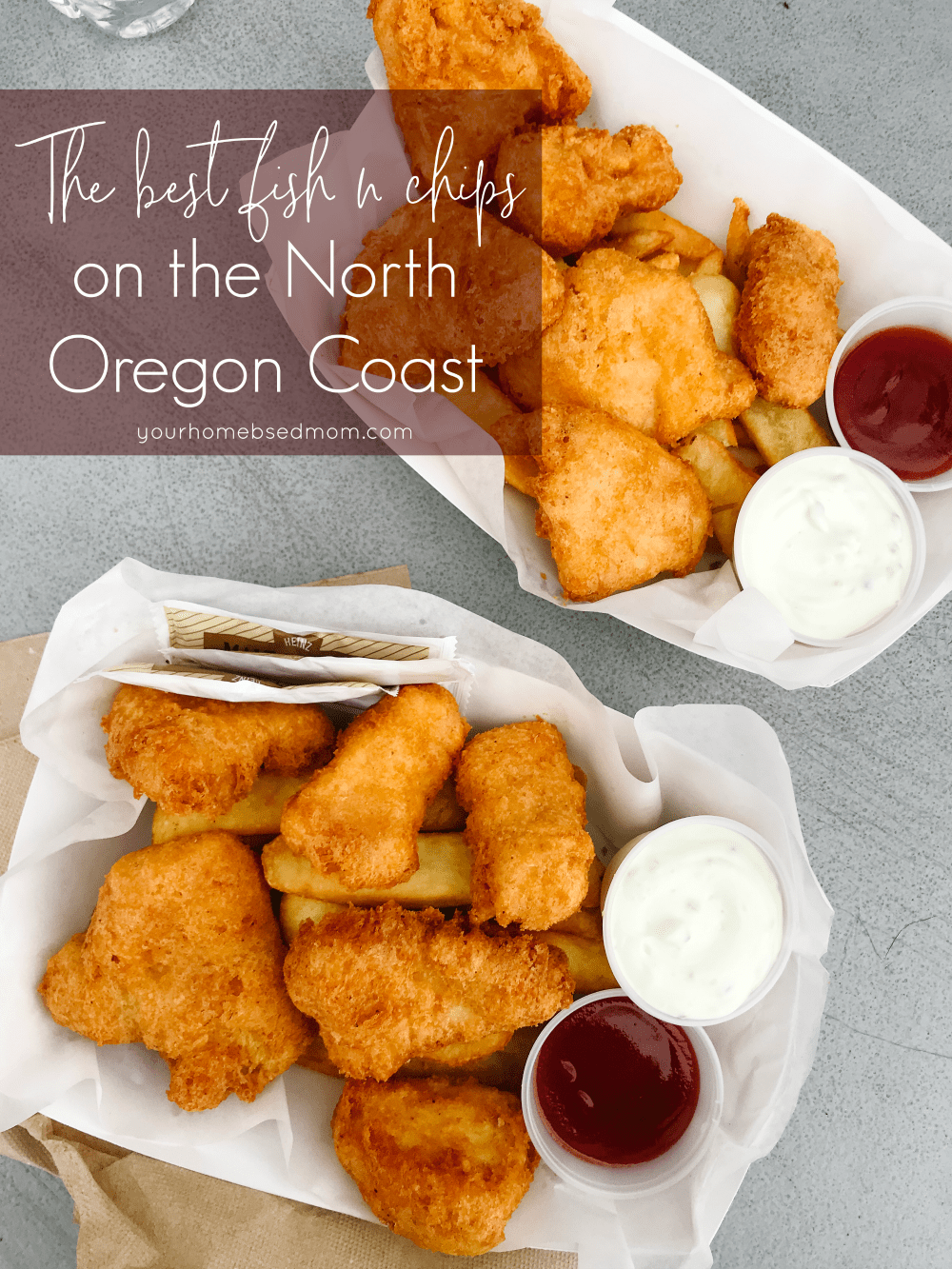 Living in Portland, Oregon we are able to spend a lot of time at the Oregon Coast. We recently returned from our family's annual week at the beach in Manzanita, Oregon. One of the top things on our list to do each year during our time at the beach is eat as much fish and chips as we can. We definitely have our favorites but we always look for a new place or two to try. Today, I have compiled a list of our all time favorites, the ones we go back to time and time again. We even drive over an hour from our beach house to enjoy one of them!
Our list includes places from Astoria, Oregon at the north end down to Tillamook, Oregon on the southern end.
Where to Get Fish and Chips on the Oregon Coast
From North to South:
The Bowpicker, Astoria, Oregon 1634 Duane Street, Astoria OR 97103; 503-791-2942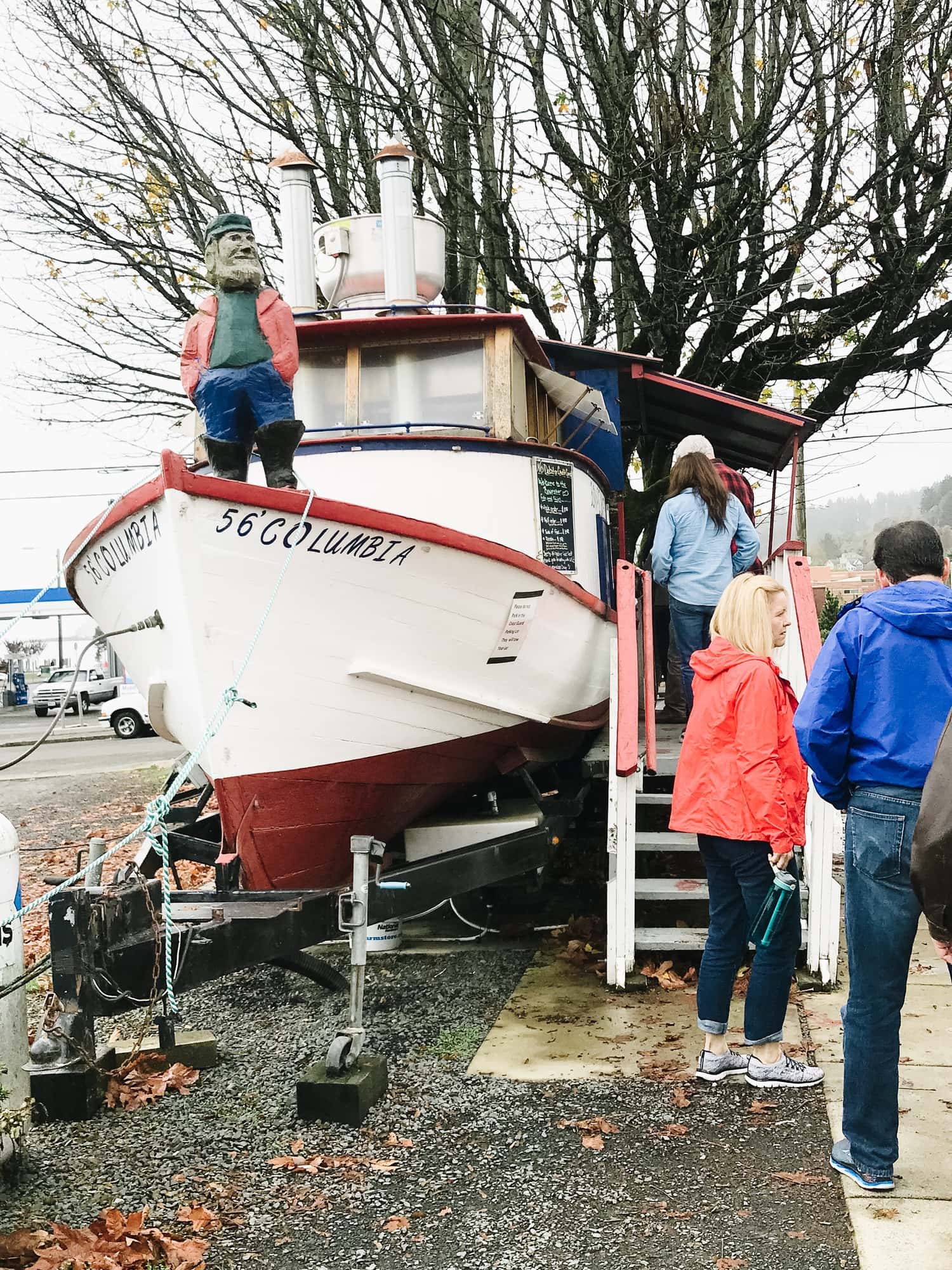 If I had to pick our favorite fish and chips on the North Oregon Coast the Bowpicker may be it. Don't look for a restaurant, the Bowpicker is actually an old boat parked on the corner. They use albacore for their fish and the only thing on the menu is fish and chips and once they sell out they are closed for the day. There is always a line and sometimes it wraps around the block so get there early. Their hours are 11-6 pm or until they sell out. No indoor seating but there are a few picnic tables next to the boat. We've been there in the rain before (there won't be as long of a line) and eaten it in our car!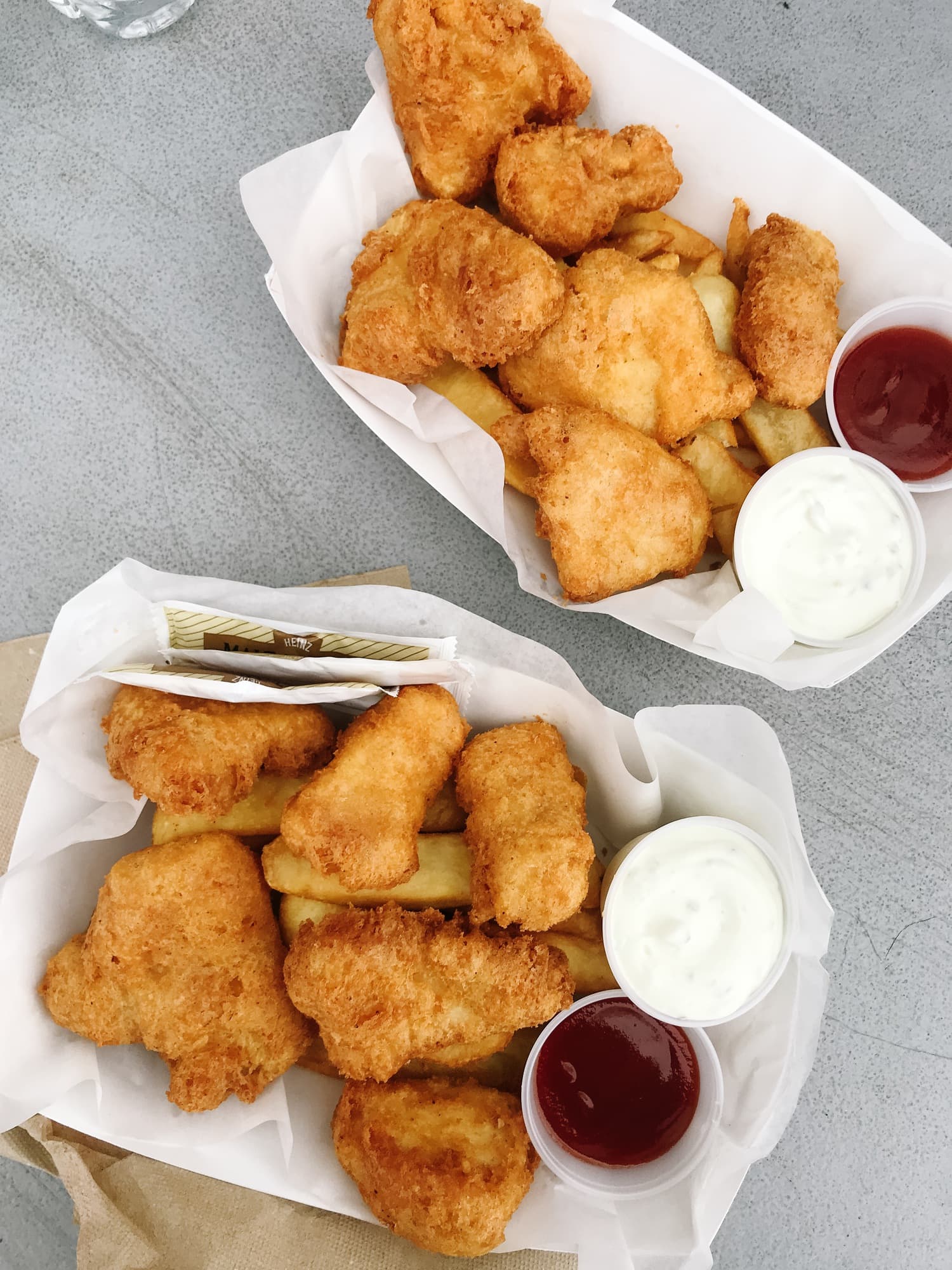 Bell Buoy, Seaside, Oregon, 800 South Roosevelt Drive, Seaside OR 97138; 503-738-6348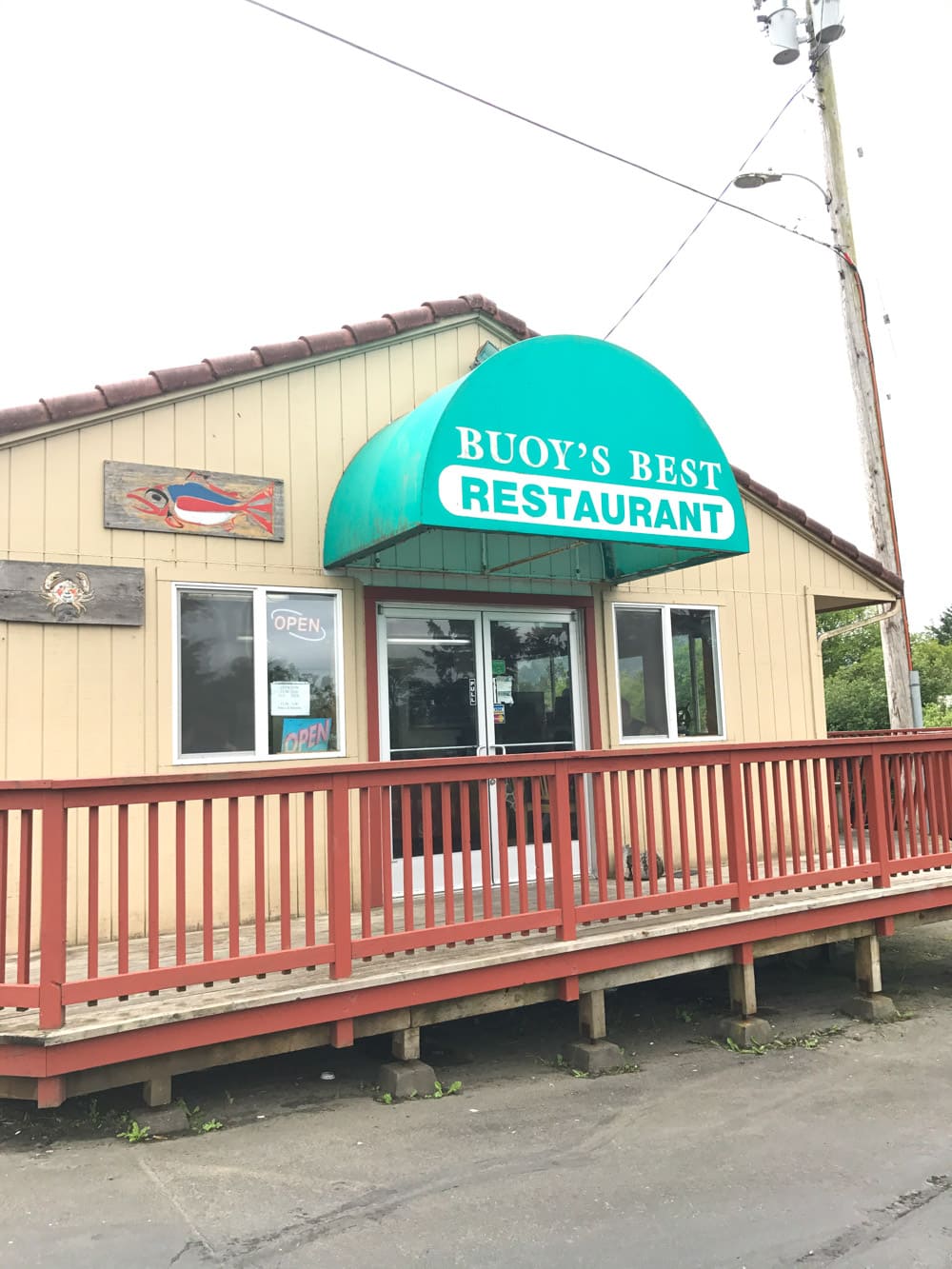 You will find a selection of different fish for your fish and chips here including halibut and cod. I prefer the cod but the rest of my family usually gets halibut. They have great clam chowder as well as salmon and chips, clams, crab, tuna and other seafood. Fish and chips are served with waffle fries. The restaurant is right next door to their seafood market so you can also pick up some fish to cook at home. There isn't much seating inside but you can sit outside on the deck looking over the river.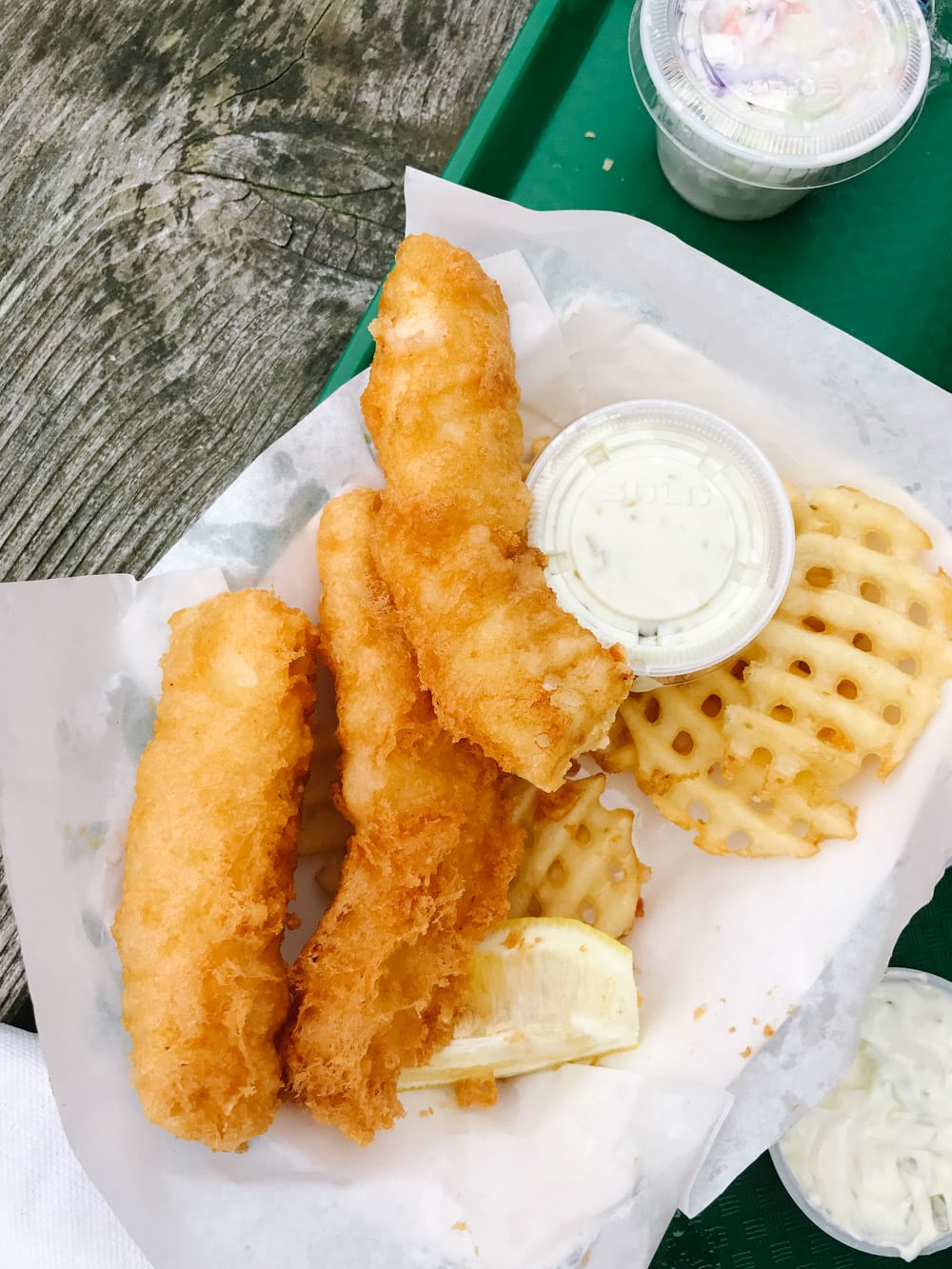 Ecola Seafood Market, Cannon Beach, Oregon, 208 North Spruce Street, Cannon Beach OR 97110; 503-436-9130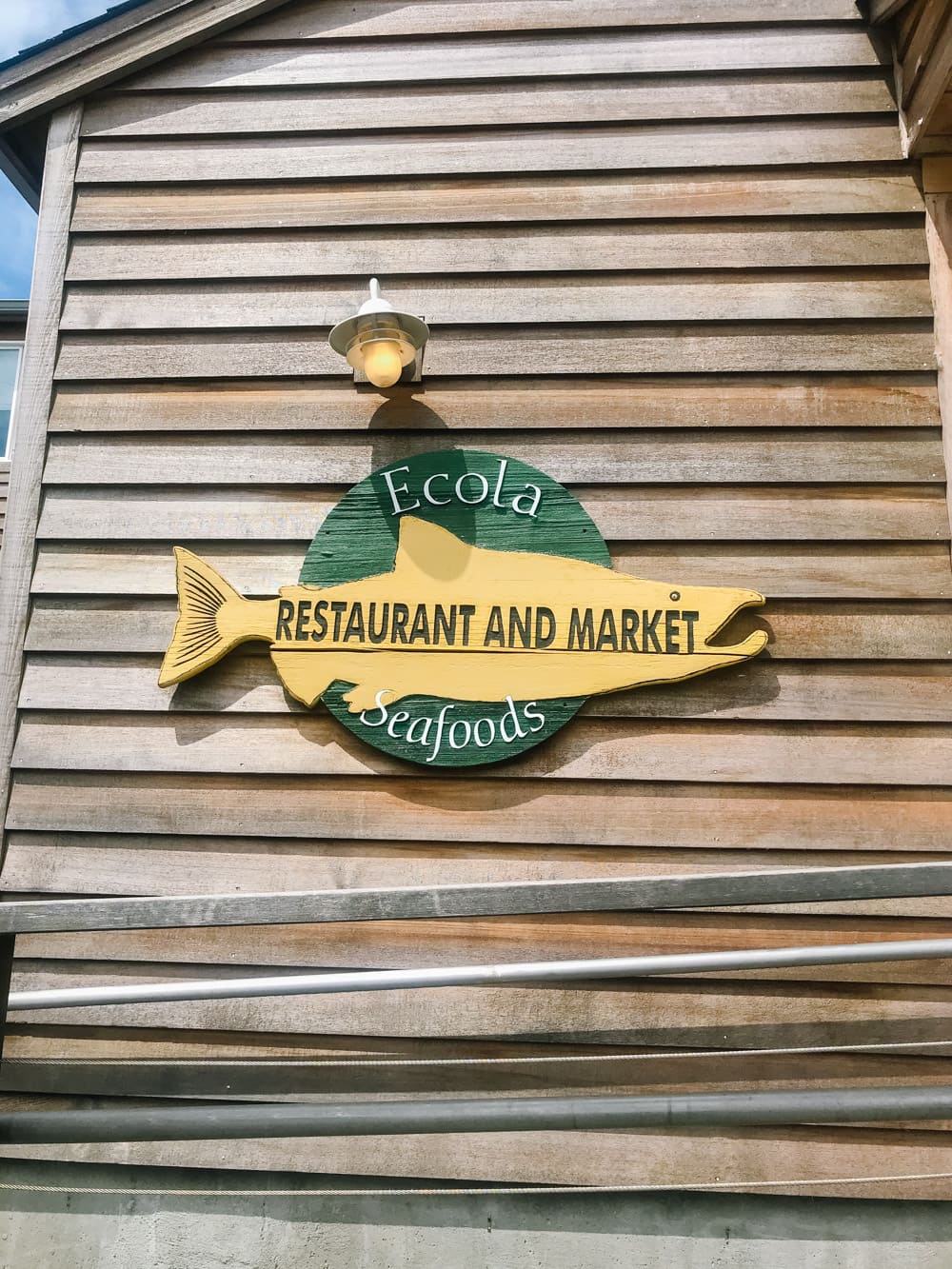 This is a family run market and restaurant. The family is out catching the fish and then serving it up in the restaurant and market. Doesn't get much fresher than that! Their menu includes not only fish and chips, but fish tacos, fish sandwiches, melts, chowders and salads. They also have a kid's menu and a non seafood lovers menu. My family enjoyed the chowder too but said it was more like a potato chowder. Their fries are nice a crispy, just the way I like them.There is indoor seating as well as some seating on the patio.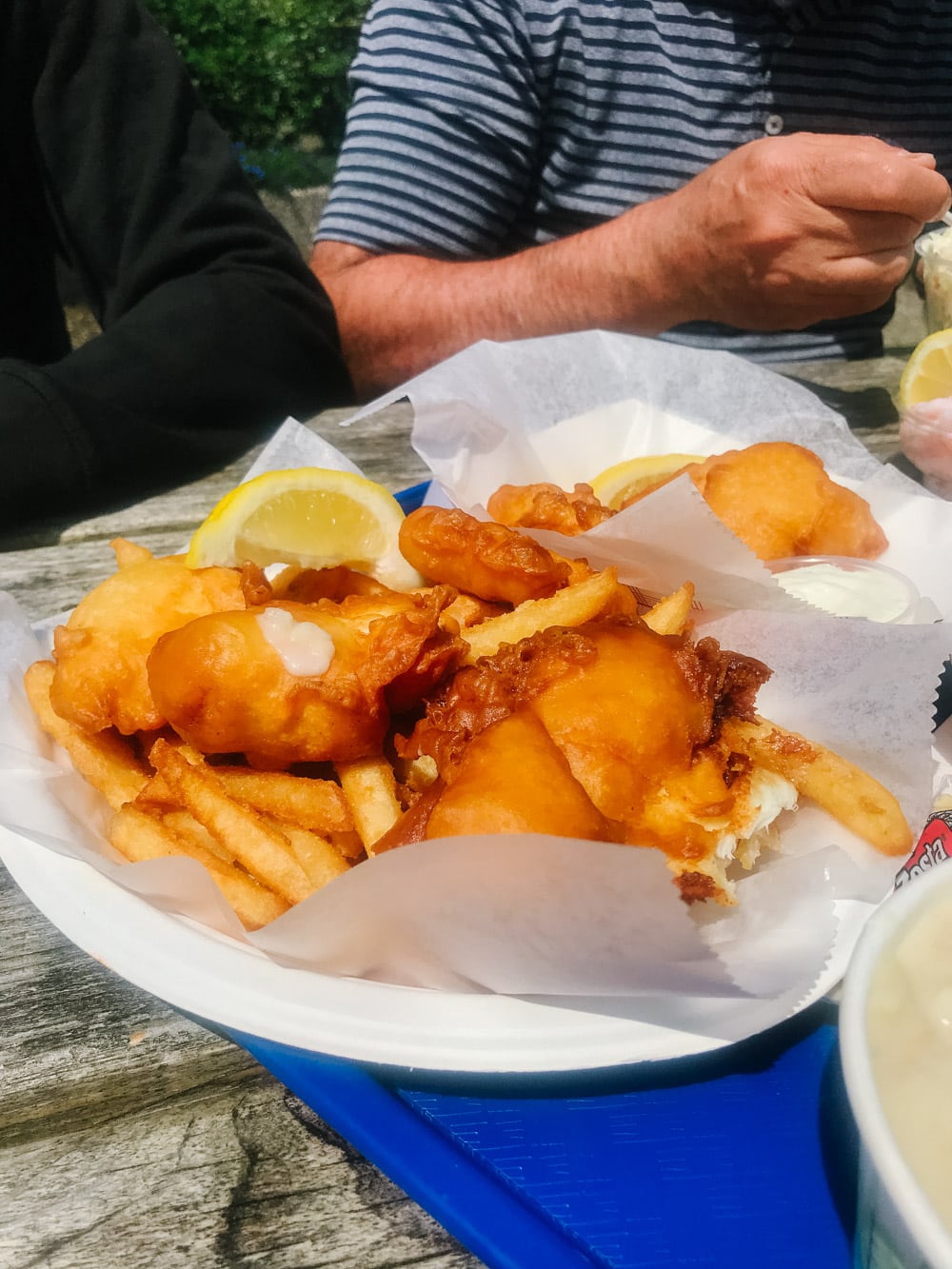 Riverside Fish n' Chips, 35915 N Hwy 101, Nehalem, OR 97131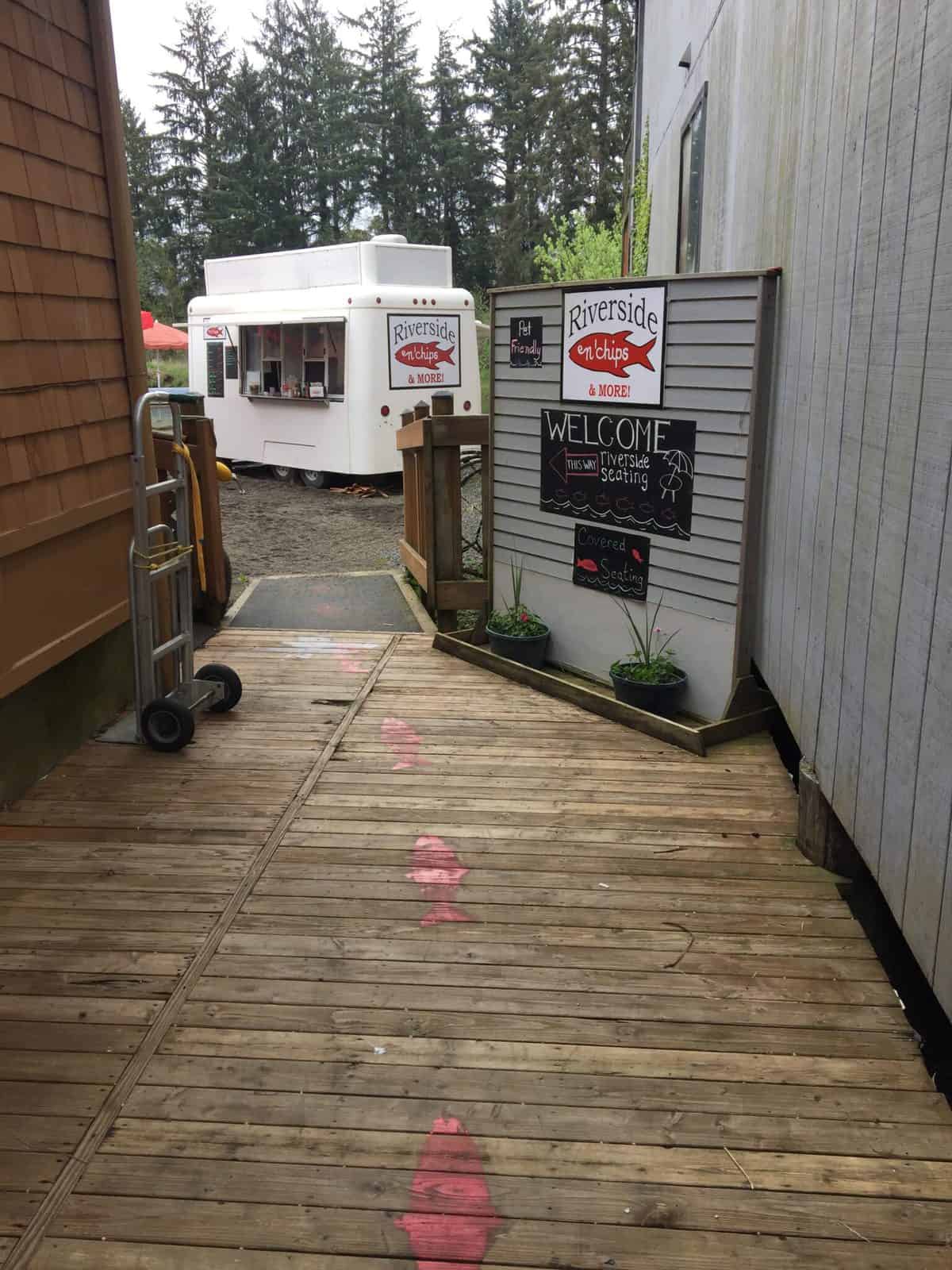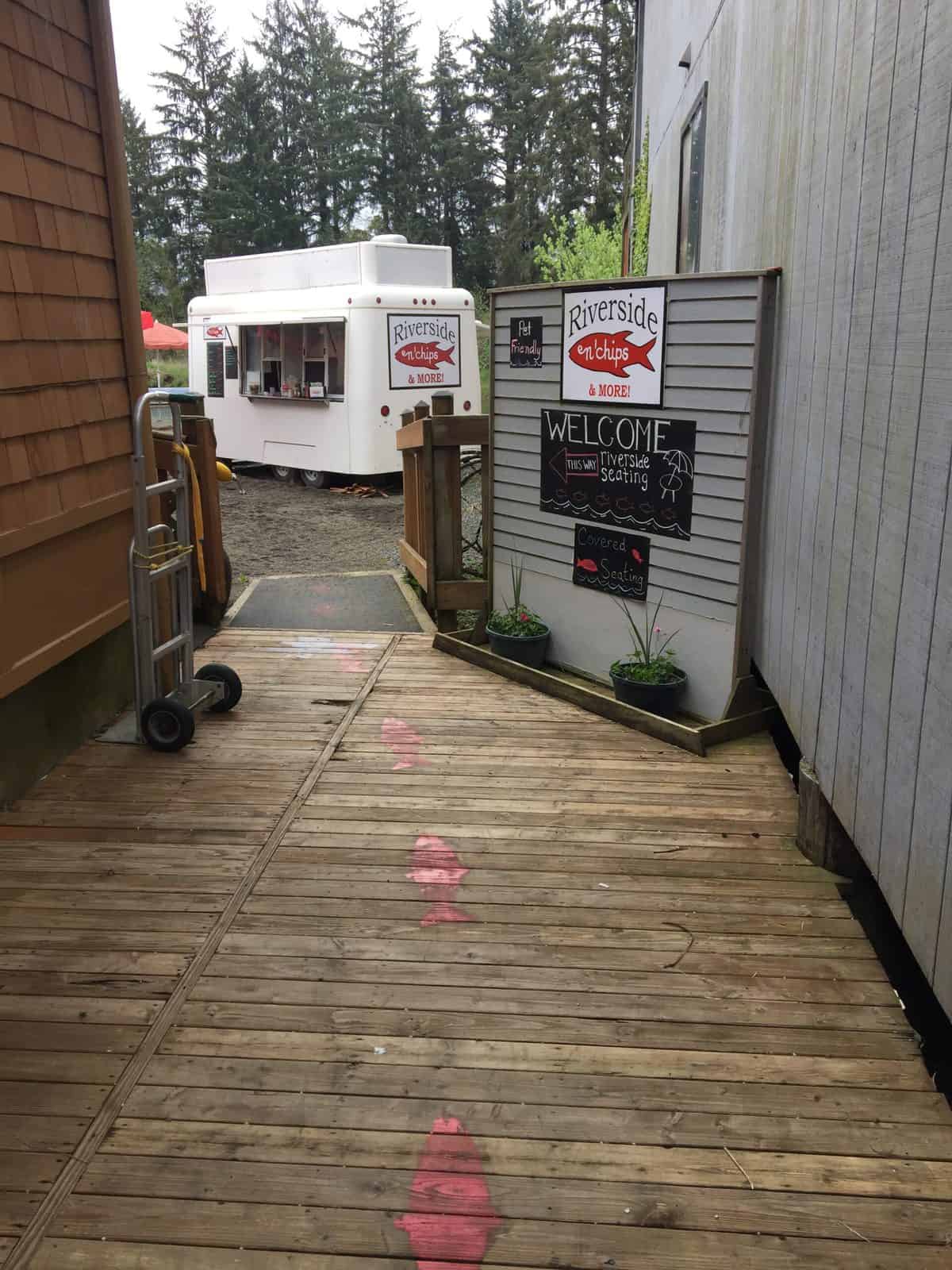 You'll miss this one if you aren't looking for it.  Tucked away behind an antique store in the tiny (don't blink or you'll miss it) town of Nehalem, Oregon.  It is actually a food cart that sits behind the building.  The fish and chips is amazing and maybe my second favorite one on the list. The fish is fresh and crispy, just the way I like it. You will also find fish tacos on their menu, as well as grilled cheese, hot dogs and pulled pork so there is something for everyone!  No indoor seating but there are picnic tables where you can enjoy your delicious fish and chips while looking out over the Nehalem River.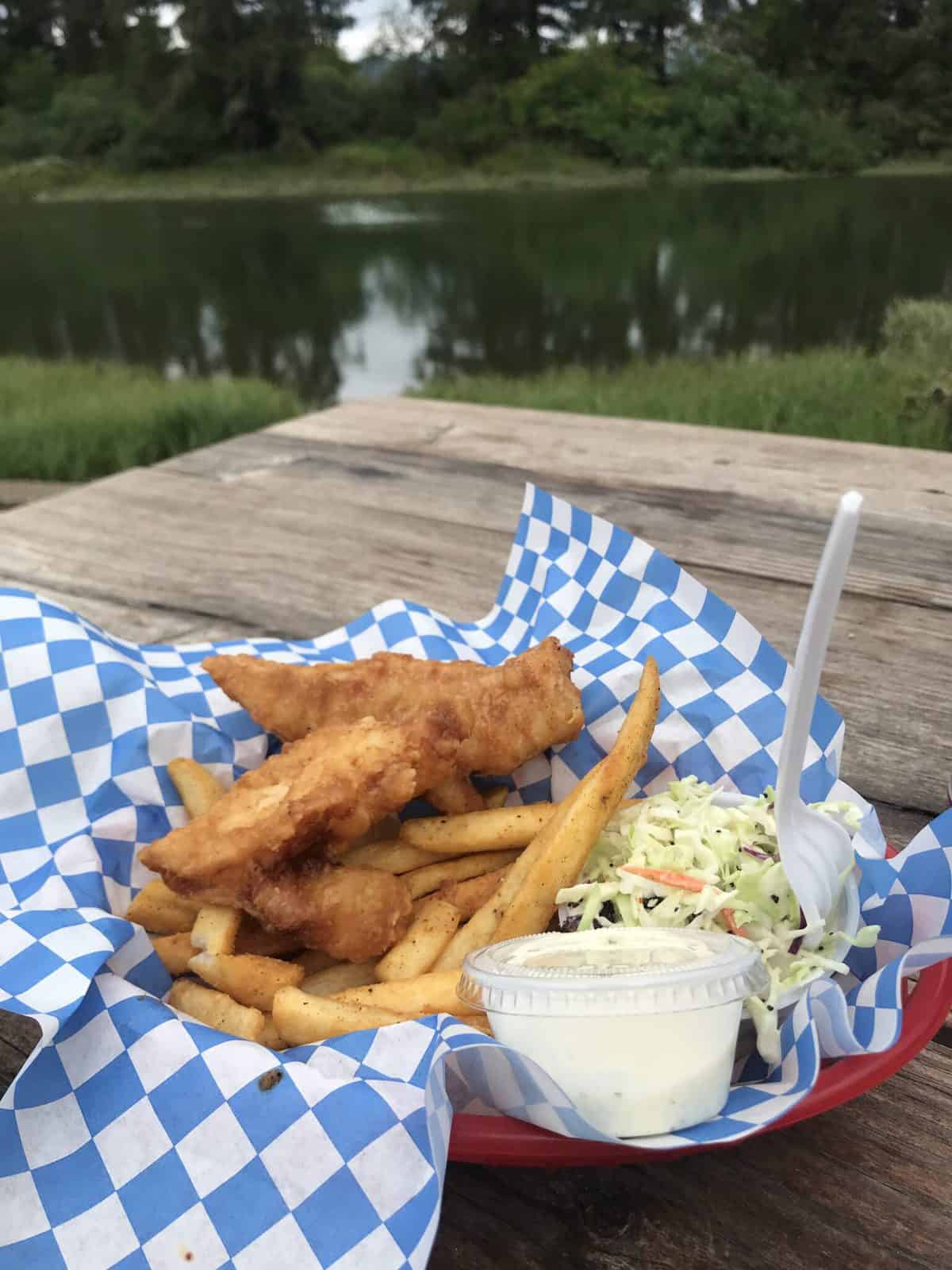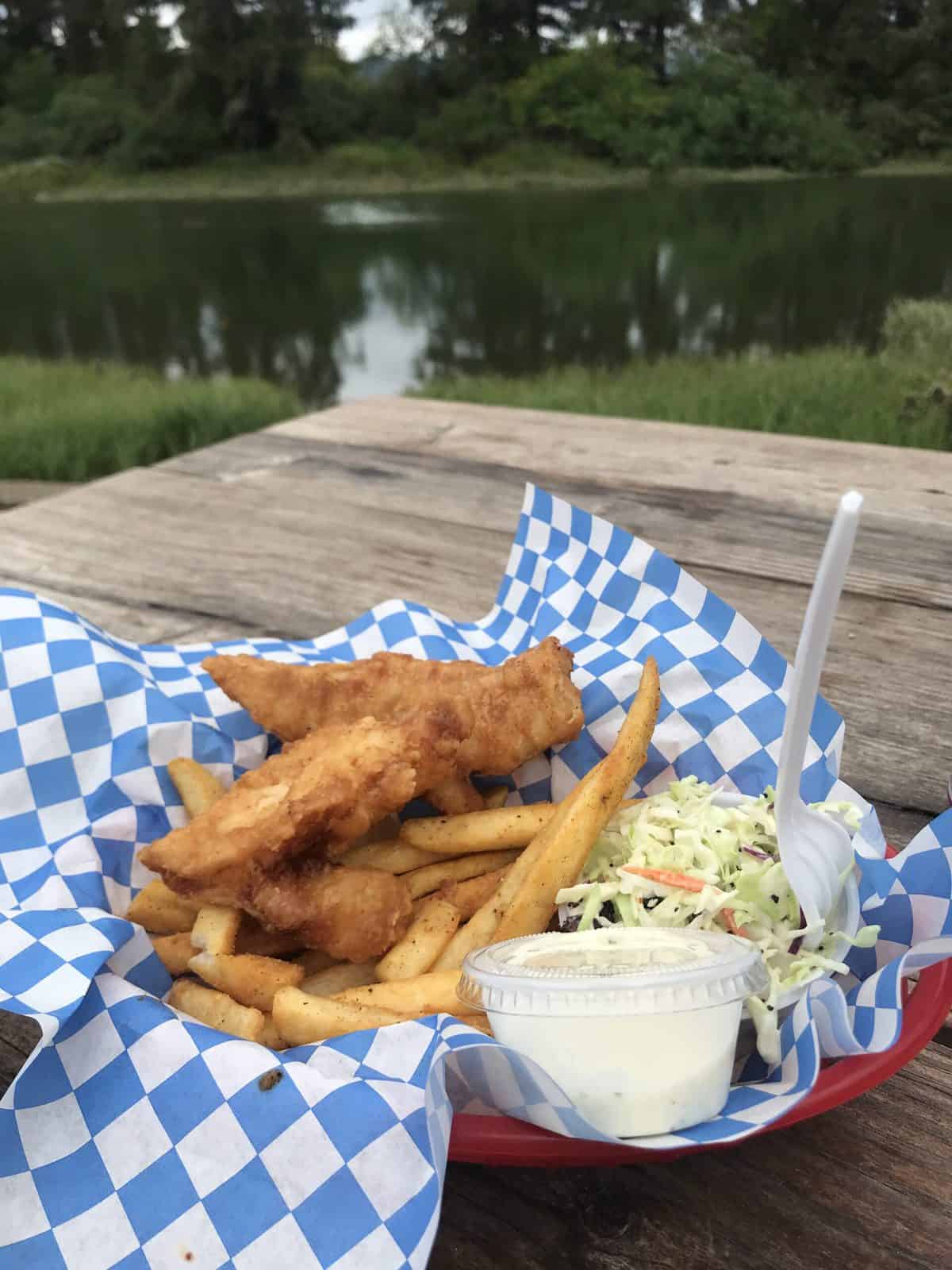 Old Oregon Smokehouse, 3800 US-101, Tillamook, OR 97141; (503) 842-2383 and a location in Rockaway, 120 US-101, Rockaway Beach, OR 97136; (503) 355-2817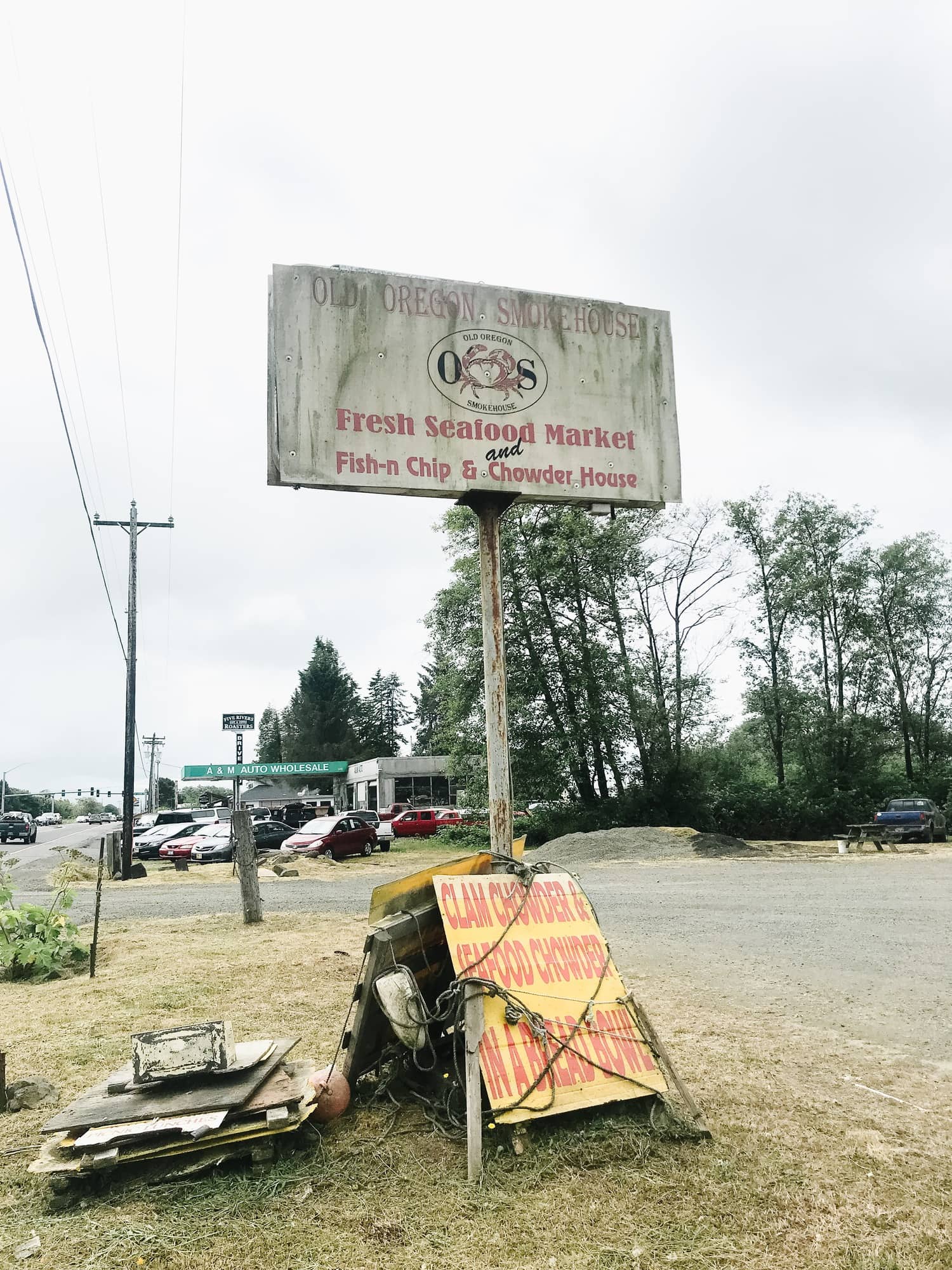 The Tillamook location is right across the street from the Tillamook Cheese Factory so we usually have lunch at Old Oregon Smokehouse and then head over to the cheese factory for a little cheese tasting and ice cream for dessert. Old Oregon Smokehouse also has another location in Rockaway that is right on 101 that goes through the town. This is our favorite place for clam chowder on the North Oregon Coast and their fish and chips are great too. They have a lot of different seafood to choose from for your fish and chips including, halibut, cod, prawns, oysters, and crab cakes. On our last visit we had Rockfish Fish and Chips which were delish! They also smoke their own meat and have delicious BBQ Beef or Pork.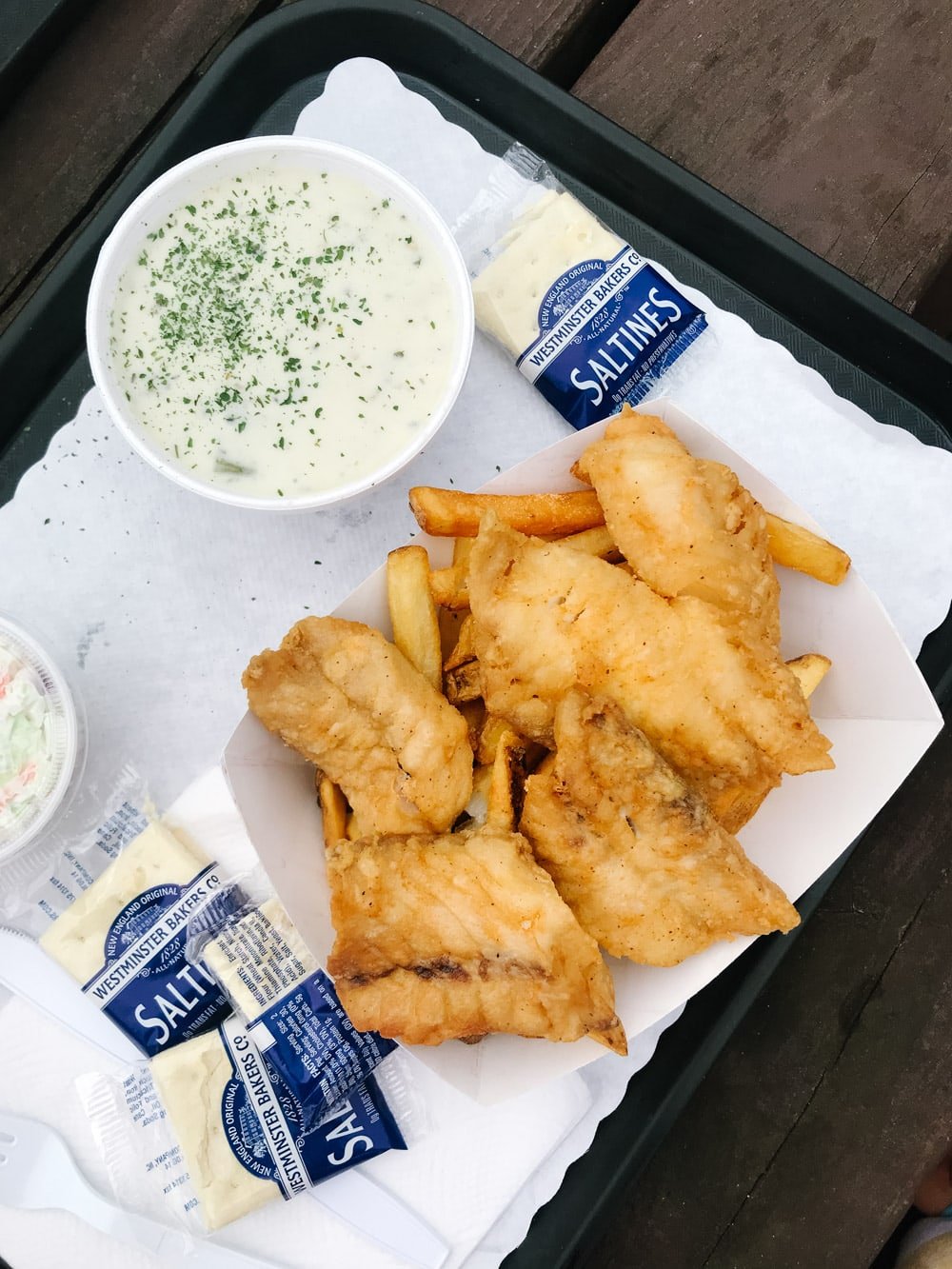 You may have noticed that I did not include Mo's on my list of favorite fish and chip spots. Mo's is pretty much an institution in Oregon and you will find them scattered up and down the Oregon Coast. We use to eat there often when our children were growing up (one bonus is they had chicken and strips for our non fish eaters) but we have since discovered so many other more amazing fish and chip options that Mo's is no longer on our list for the best fish and chips on the North Oregon Coast. Sorry, Mo's!