Put together a Hot Chocolate Station for your next holiday party – it will be the hit of the party!!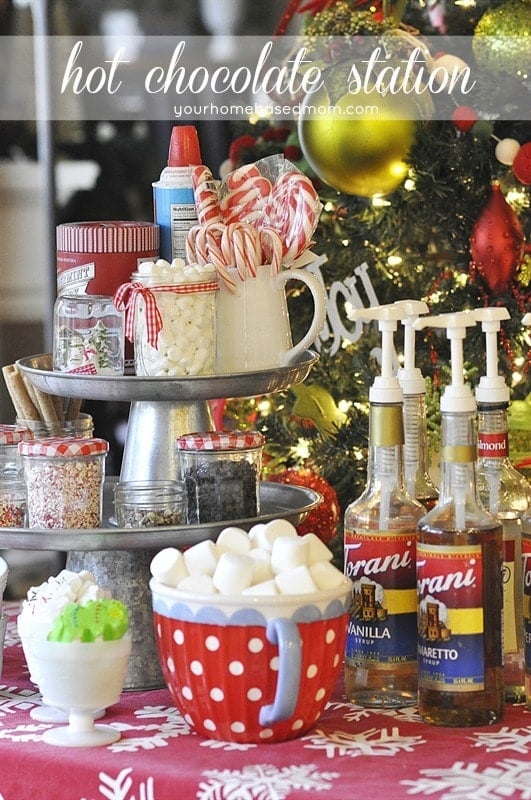 This weekend was our annual Breakfast with Santa. This is a fun tradition I started with our neighbors years ago.
We always have a pancake breakfast, little sausages and lots of other yummy food.  One other required menu item is hot chocolate.  I have done a hot chocolate bar in the past and that is always  a hit.  This year I decided to change it up a bit and simplify it a bit with a hot chocolate station.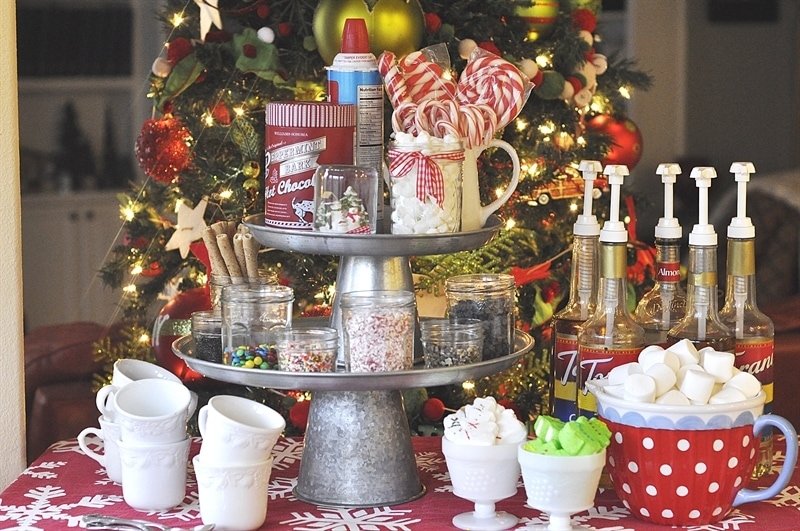 It's easy to do and I used things I had around my house. You can also find most of what I used on Amazon or Williams Sonoma.    I started with two cake stands.  I used metal ones but any kind will do.  Place the larger one on the bottom and the smaller on top.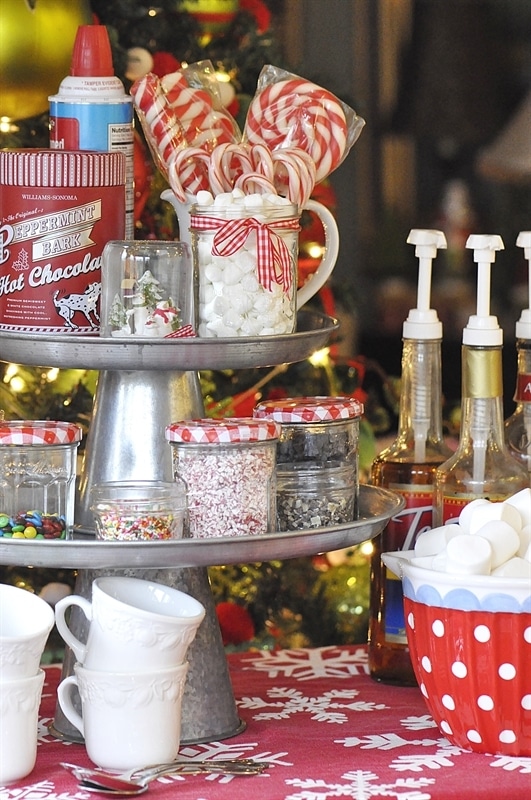 I then used empty jelly jars to hold the various toppings for the hot chocolate – crushed peppermint, mini chocolate chips, mini M & M's, crushed Andes Mints and sprinkles!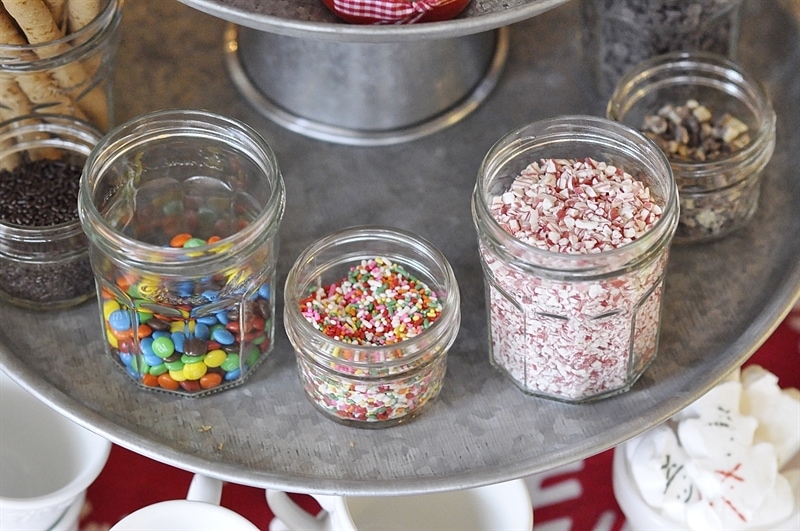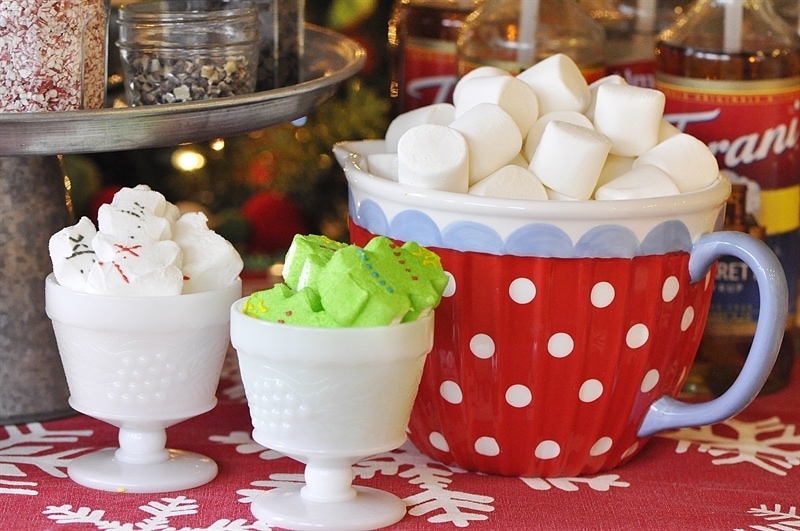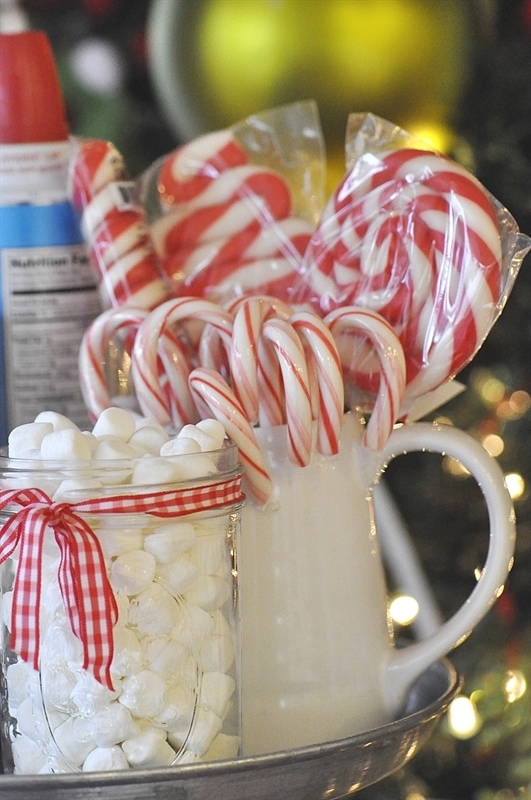 Of course there are lots of marshmallows too and holiday Peeps!
I like to use candy canes as hot chocolate stir sticks!
And my favorite cookies make great stir sticks too!  I also had some of my favorite Williams-Sonoma Peppermint Bark Hot Chocolate on hand!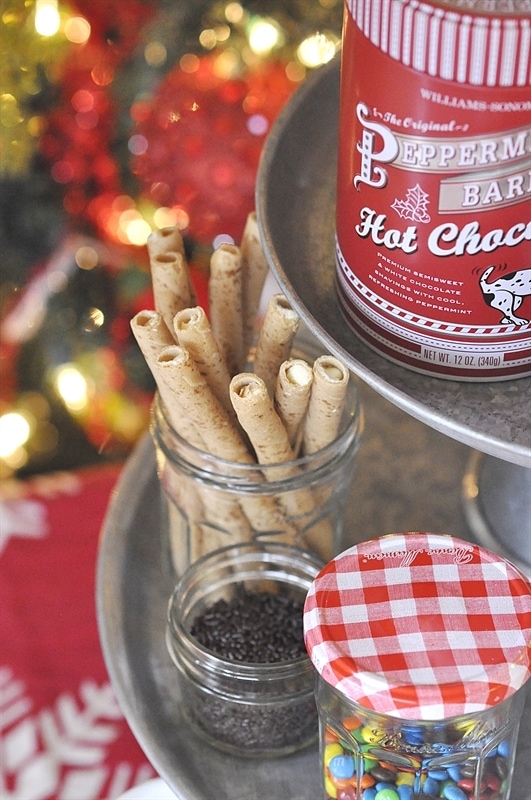 I put out a selection of flavored syrups too for those that really want to jazz up their hot chocolate – almond, vanilla, peppermint, amaretto and caramel are favorites.  Be sure and pick up some syrup pumps for your syrups too – so much easier!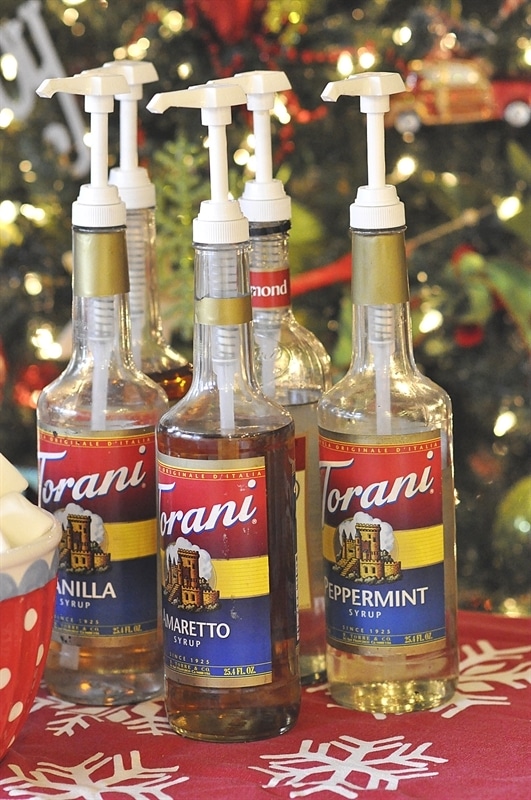 And of course there must be whipped cream – lots and lots of whipped cream!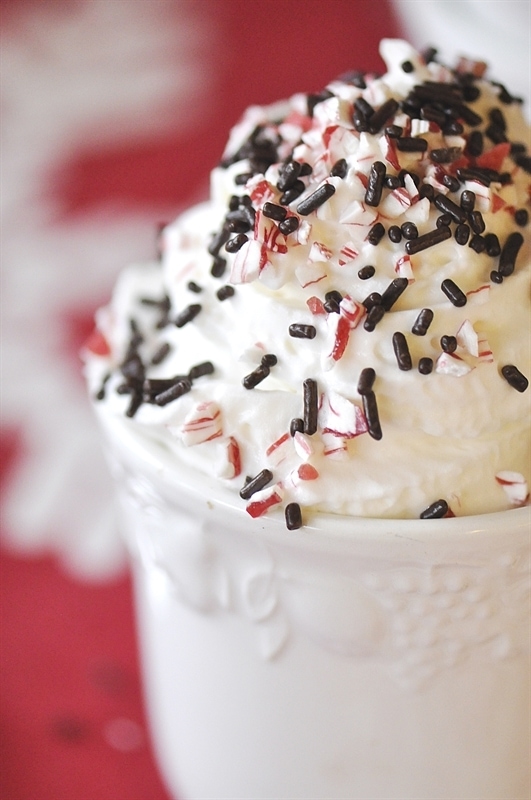 It's fun to see all the combinations every one comes up with!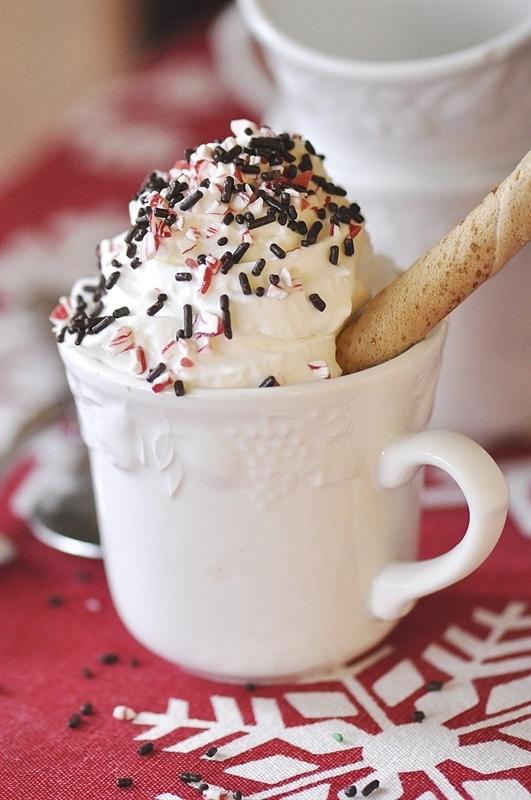 The hot chocolate station is easy to keep assembled and just leave out on the counter or table for whenever anyone has a need for some hot chocolate on a cold winter's night!
Check out these other fun ideas: