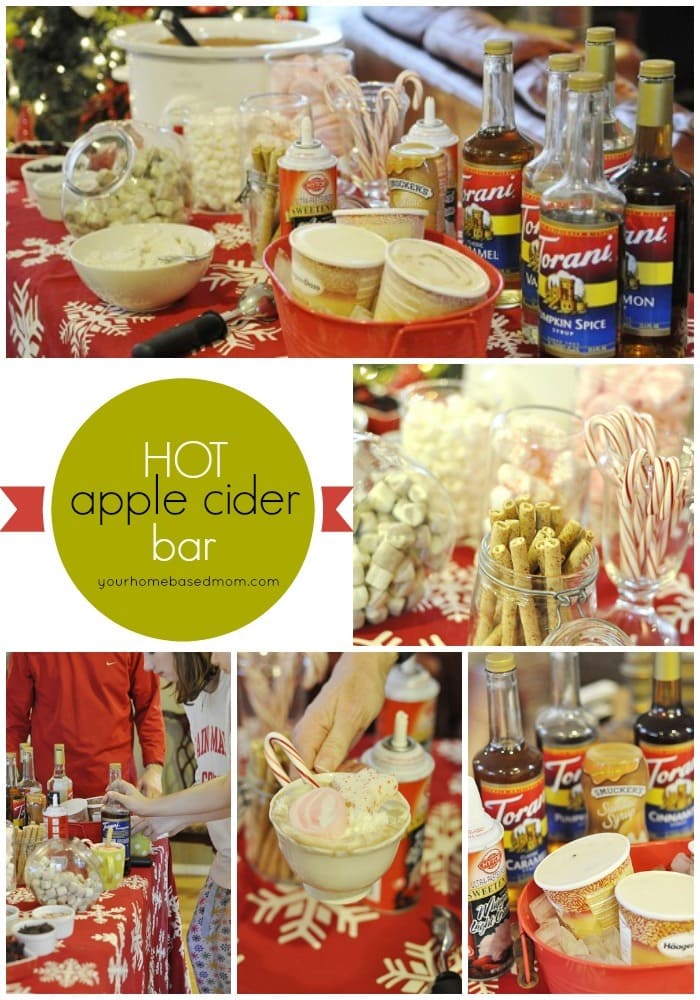 Three of the four kids are home!  My nest is almost full again.
This weekend we hosted our annual Breakfast with Santa for the neighbor families.  It is our Christmas gift to them and ourselves!  We have been blessed to have amazing neighbors.  Two of  the three families have lived here as long as we have – 18 years!
Last year I had a hot chocolate bar which was a huge success.  Of course we had to do it again but this year I took it up a few notches and add a Hot Apple Cider Bar as well!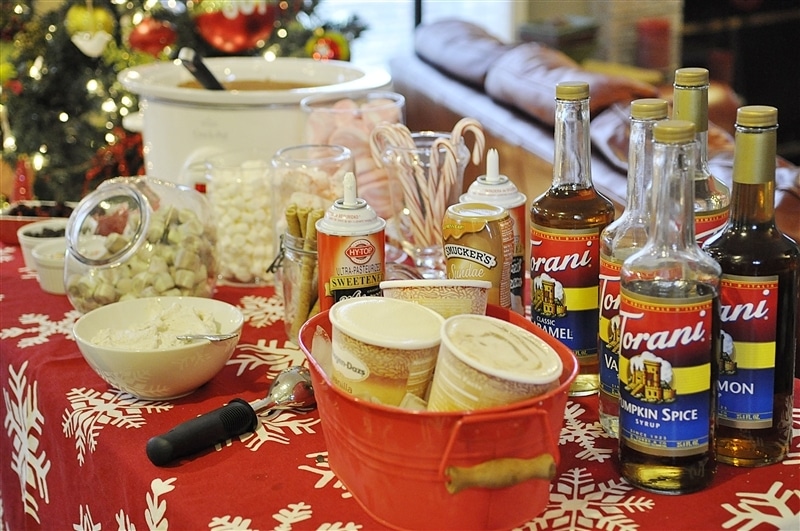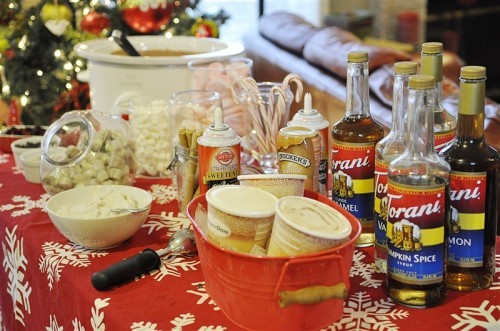 I used my favorite spiced apple cider recipe.  It is the best.  We then added some mixins for it.  I originally saw the idea on KSL Studio 5.    That's a Utah station.
I had a variety of syrups to add in – cinnamon, caramel, vanilla, pumpkin spice and there was peppermint for the hot chocolate.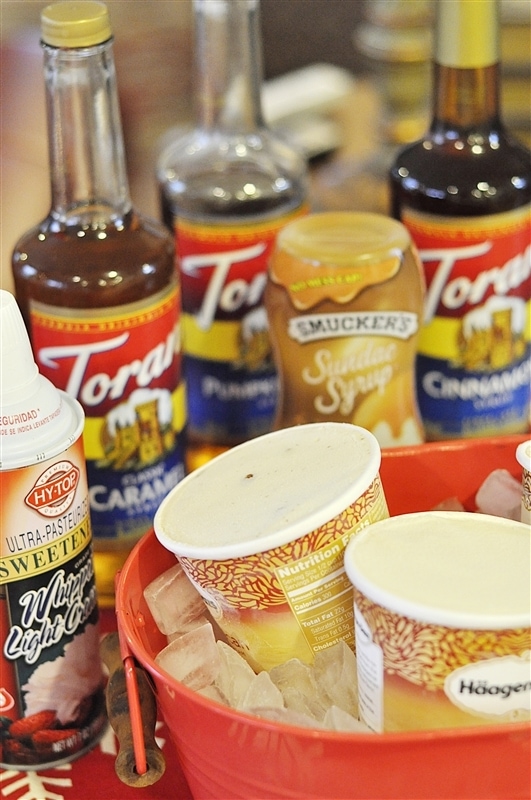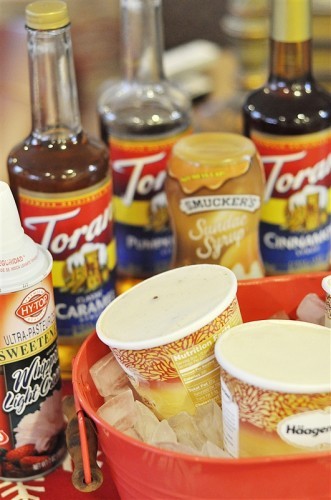 Of course there was also whip cream and I even made a batch of cinnamon whip cream.  There was also caramel sauce to drizzle over the top just like they do at Starbucks on their hot apple caramel cider!
But I think my favorite item to add in was the ice cream.  Yes, ice cream.  We had ice cream with our breakfast.  I am a firm believer that ice cream is appropriate at every meal.  I used my preferred ice cream of choice – Haagen Daz.  We had vanilla, dulce de leche and butter pecan.  A scoop of ice cream in your hot apple cider is divine.  Top it with whip cream and a little caramel sauce and you've got a little piece of heaven right there in your cup.
Seeing what combinations everyone comes up with is the best part.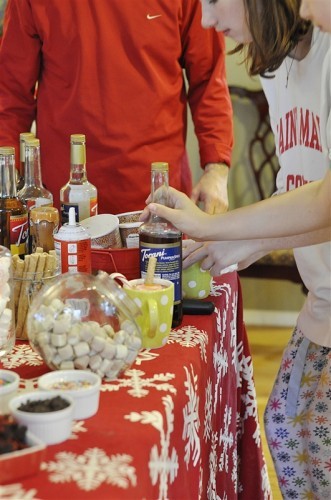 I think the hot cider bar was a little more popular with the adults and the hot chocolate bar with the kids.  There were lots of different kinds of marshmallows to add to the hot chocolate – peppermint, chocolate mint, regular and some holiday Peeps!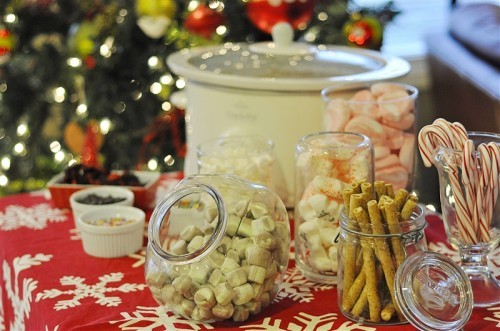 We also had crushed up holiday Oreos, sprinkles, mini chocolate chips and mini M & M's.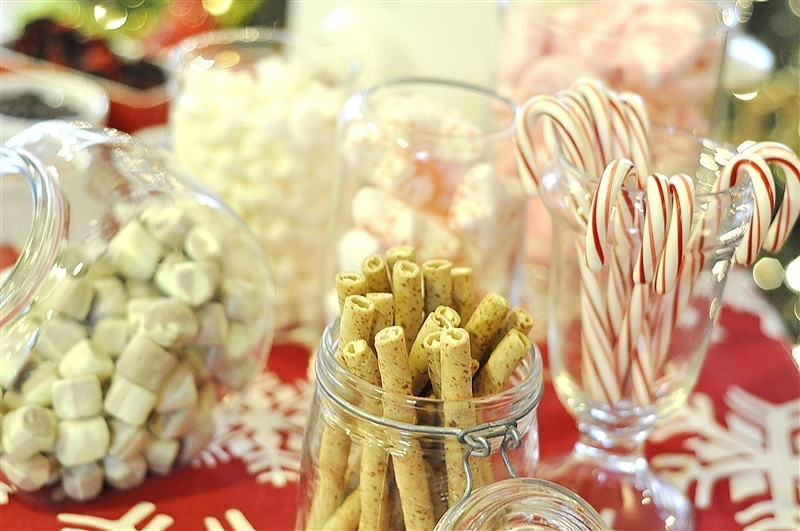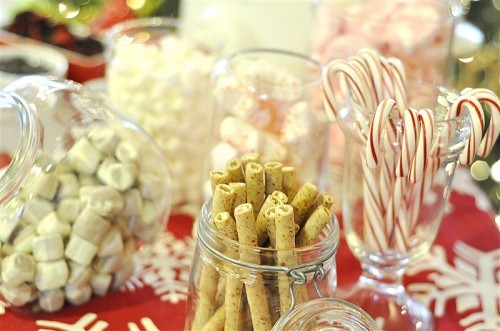 There also needed to be stir sticks so we used candy canes and Pirouette cookies for that.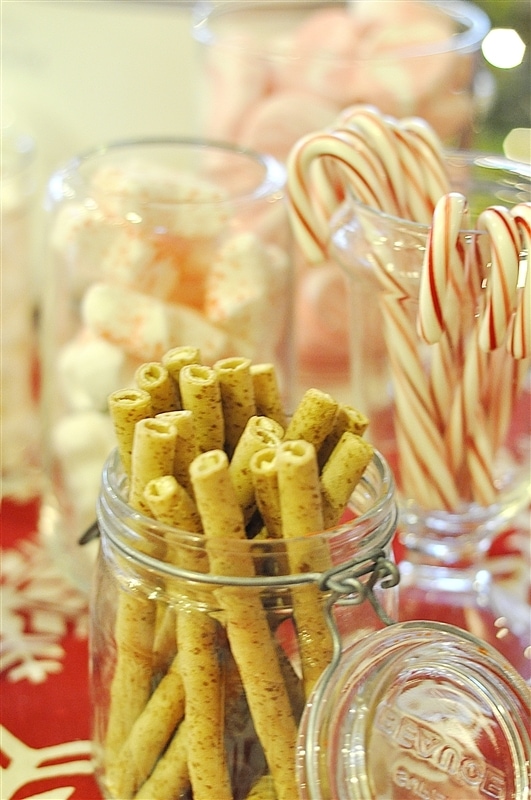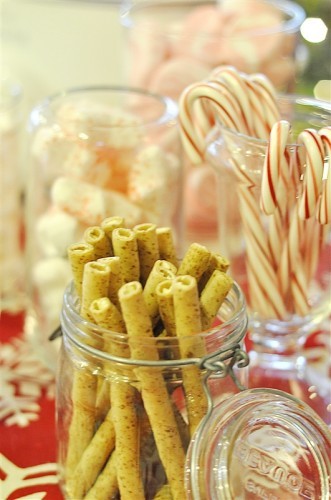 So fun and yummy!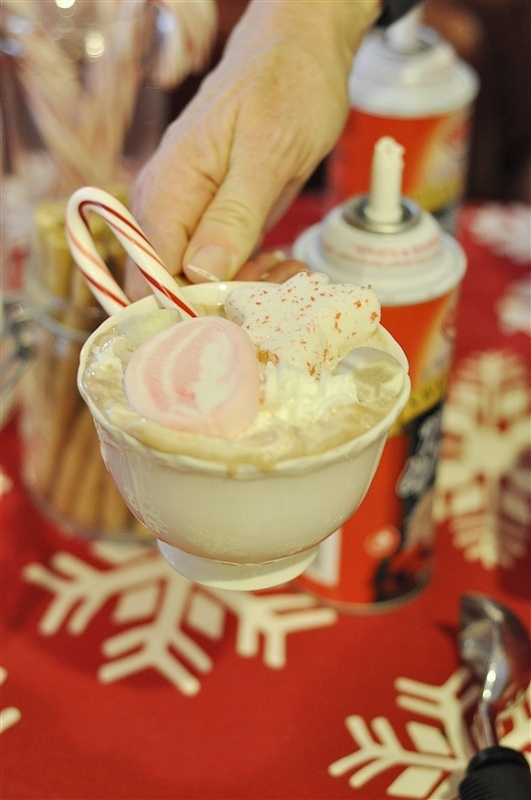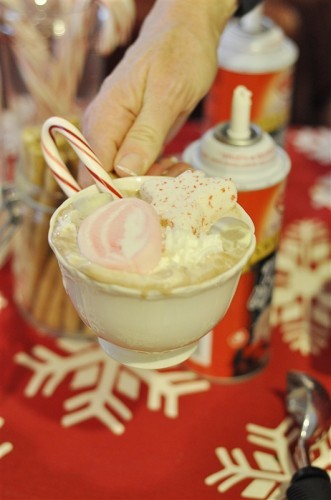 Breakfast consists of buttermilk pancakes with or without blueberries,  lots and lots of little sausages, fruit and an egg dish.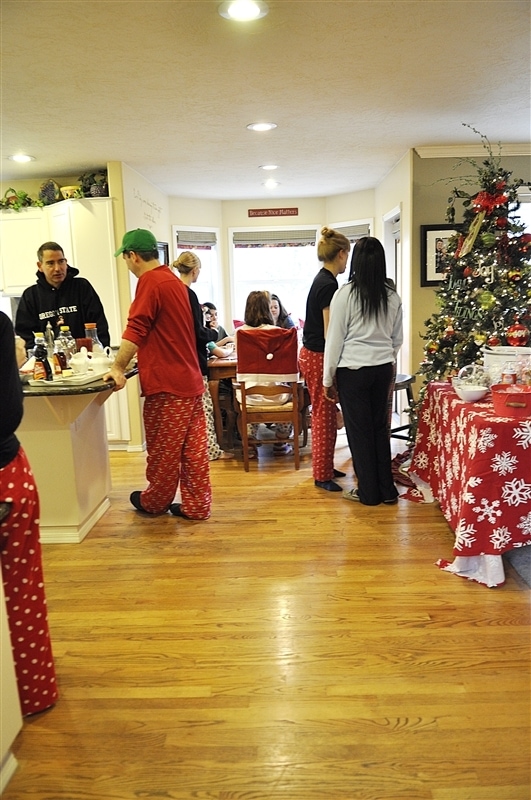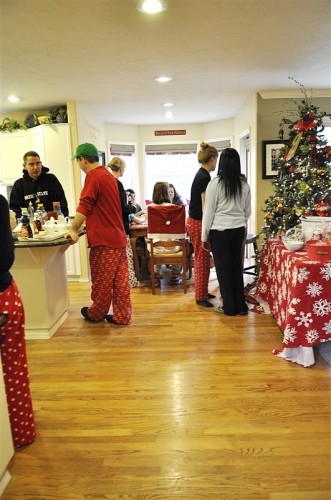 The kids have fun building gingerbread houses.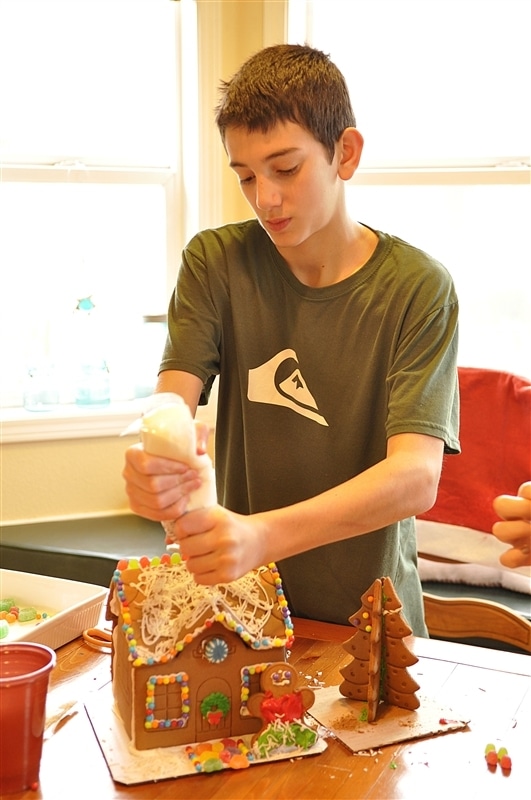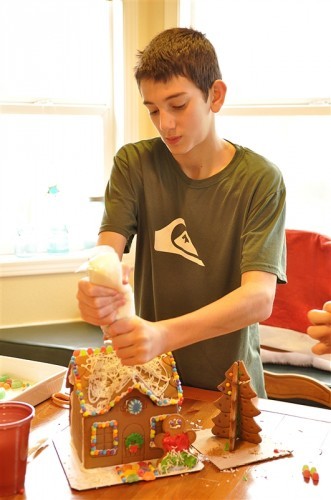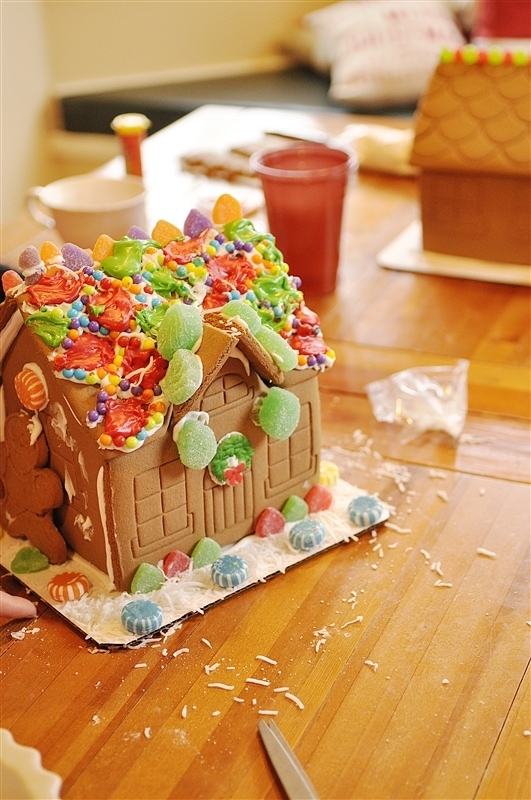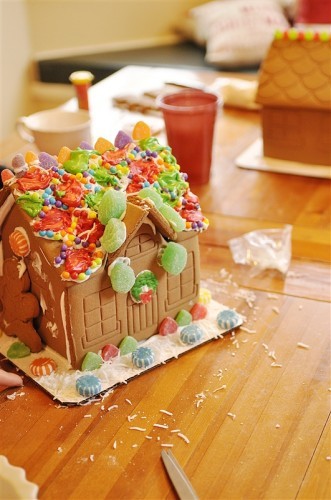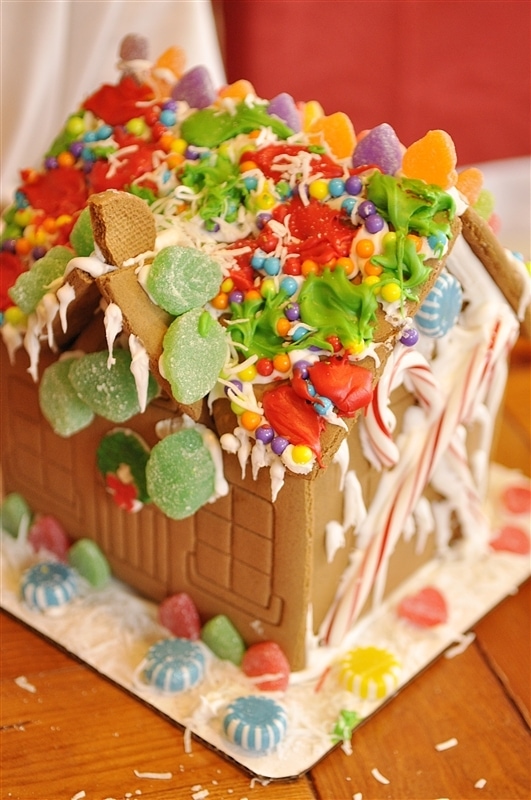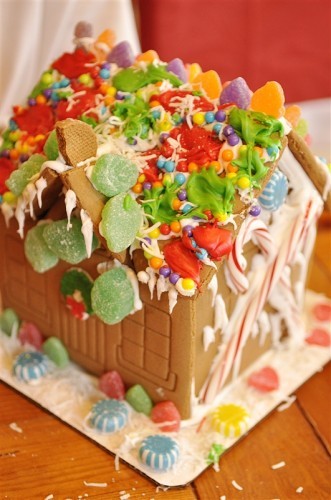 And there is always a visit from Santa.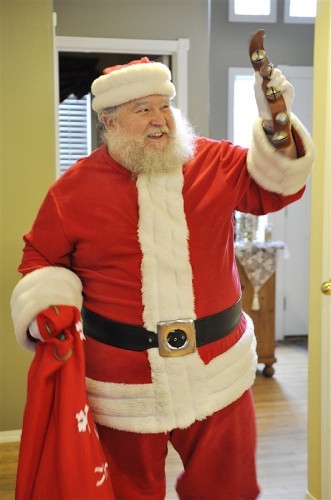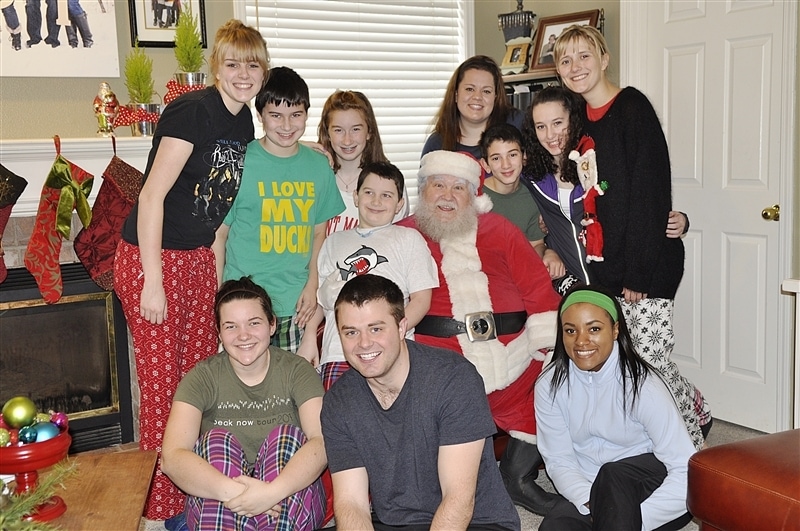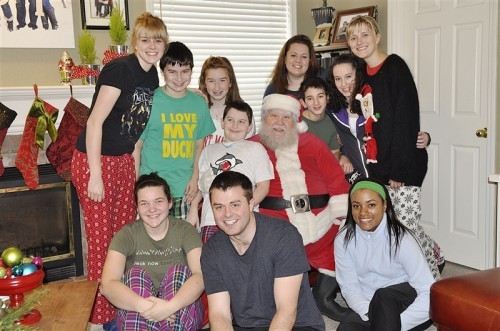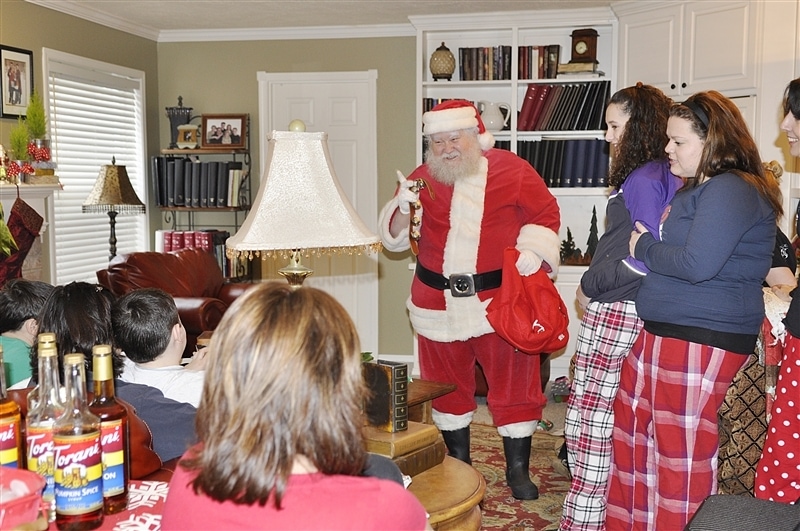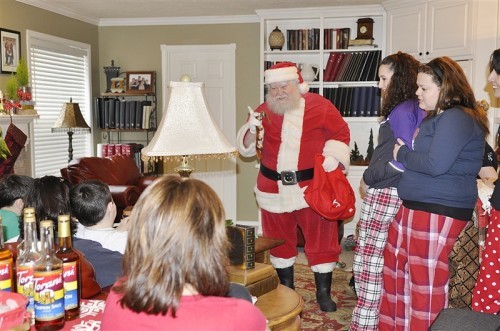 And of course Santa always brings gifts.  This year is was warm, fuzzy socks for all the girls.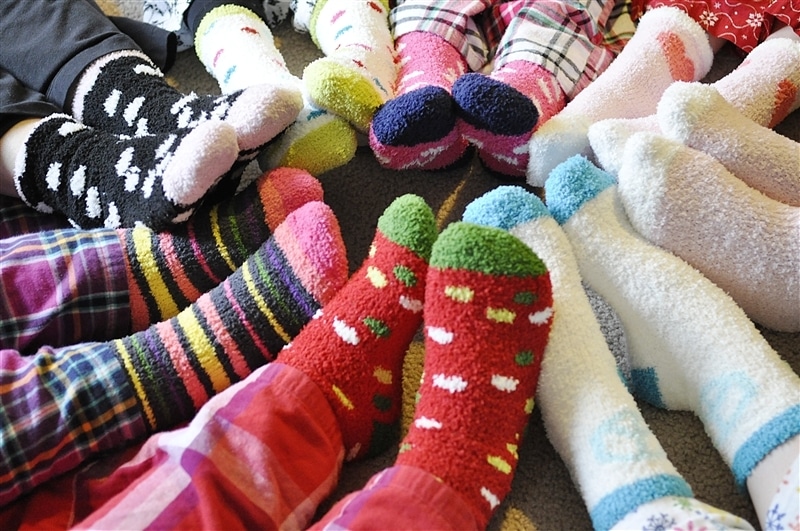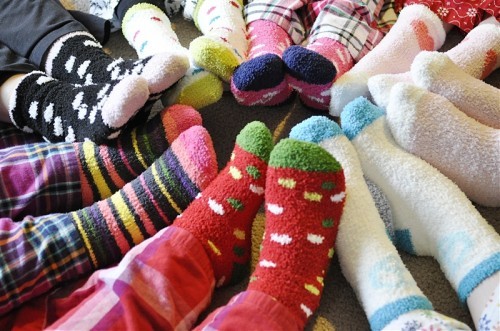 See you next year Santa!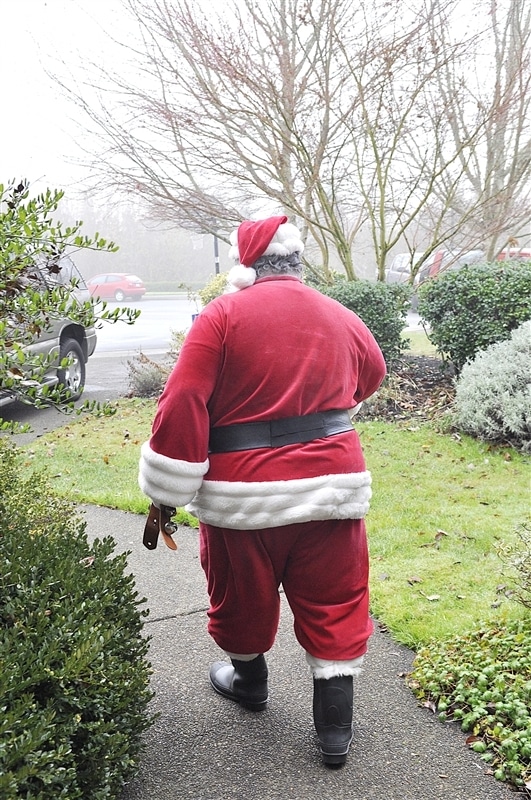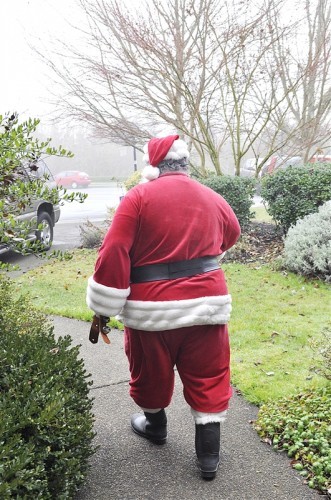 I couldn't resist these cute Santa hat chair covers I found at the Dollar Store this year – I only wish I had bought more!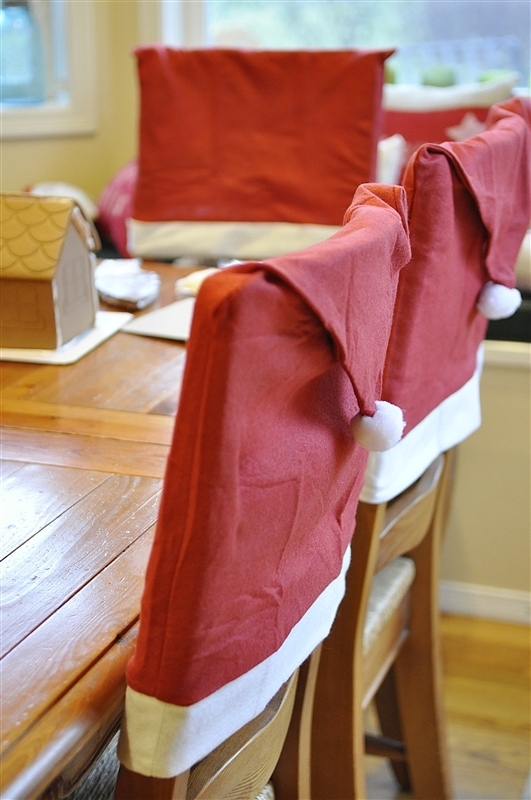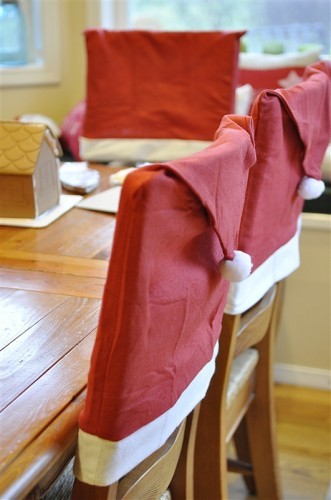 Our Breakfast with Santa lasts most of the morning and then the adults finally head home to get a few things done but the kids all hang out together.  There is about a 15 year age span among them but they all have a great time together, hanging out, laughing and playing games. We are so incredibly blest to have some amazing neighbors.   It really doesn't get any better than this.