A Hot Apple Cider Bar is a fun addition to any holiday party and everyone loves making their own flavor combination.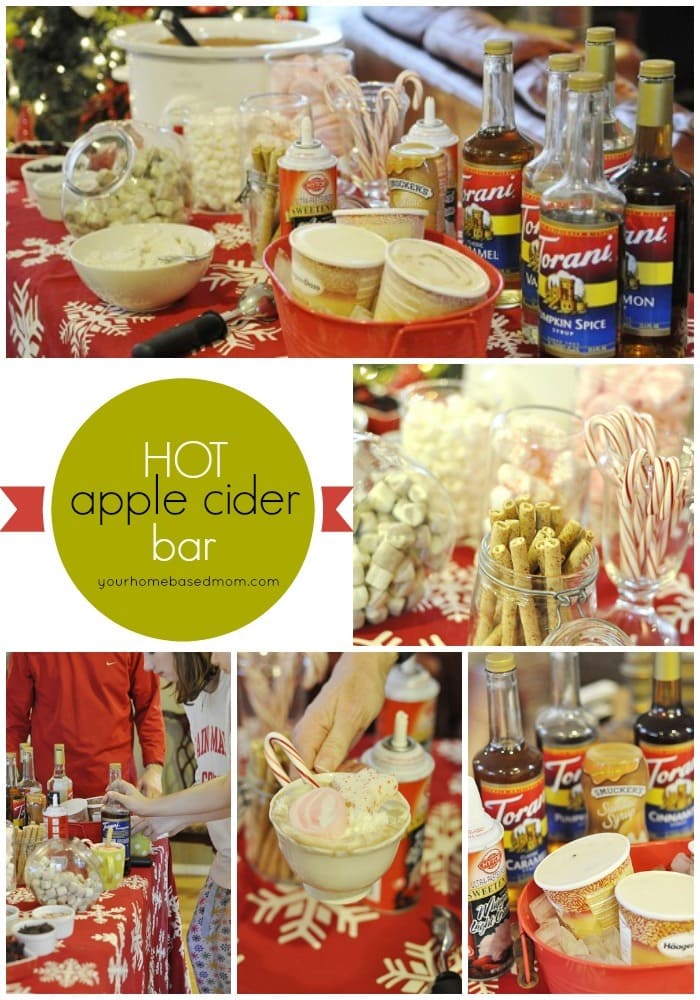 Breakfast With Santa
This weekend we hosted our annual Breakfast with Santa for the neighbor families. It is our Christmas gift to them and ourselves! We have been blessed to have amazing neighbors. Two of the three families have lived here as long as we have which is over 20 years.
Last year I had a hot chocolate bar which was a huge success. So of course we had to do it again but this year I took it up a few notches and add a Hot Apple Cider Bar as well!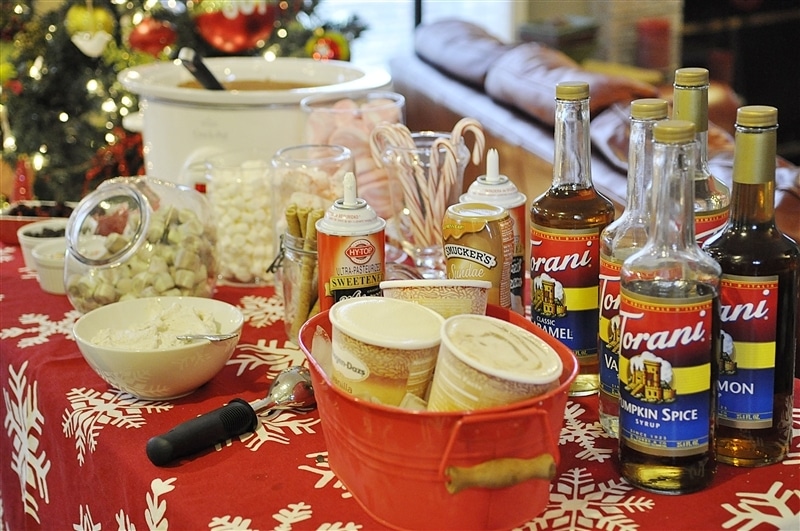 How to Make a Hot Apple Cider Bar
Here is what you will need:
Apple Cider. I used my favorite spiced apple cider recipe which is the best recipe!. You can serve it from a pot on the stove top or keep in warm in a slow cooker.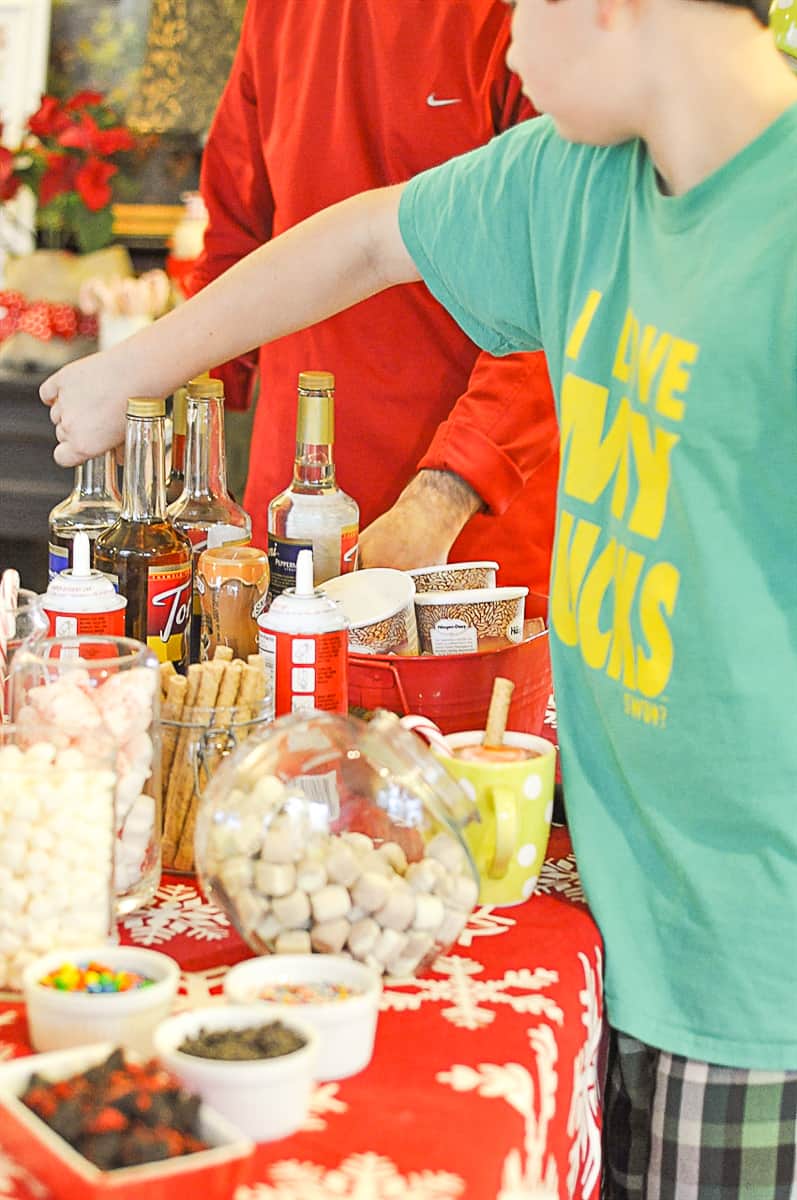 Hot Apple Cider Bar Add In Ideas
Flavored syrups. Have a variety of syrups to add in such as cinnamon, caramel, vanilla, and pumpkin spice.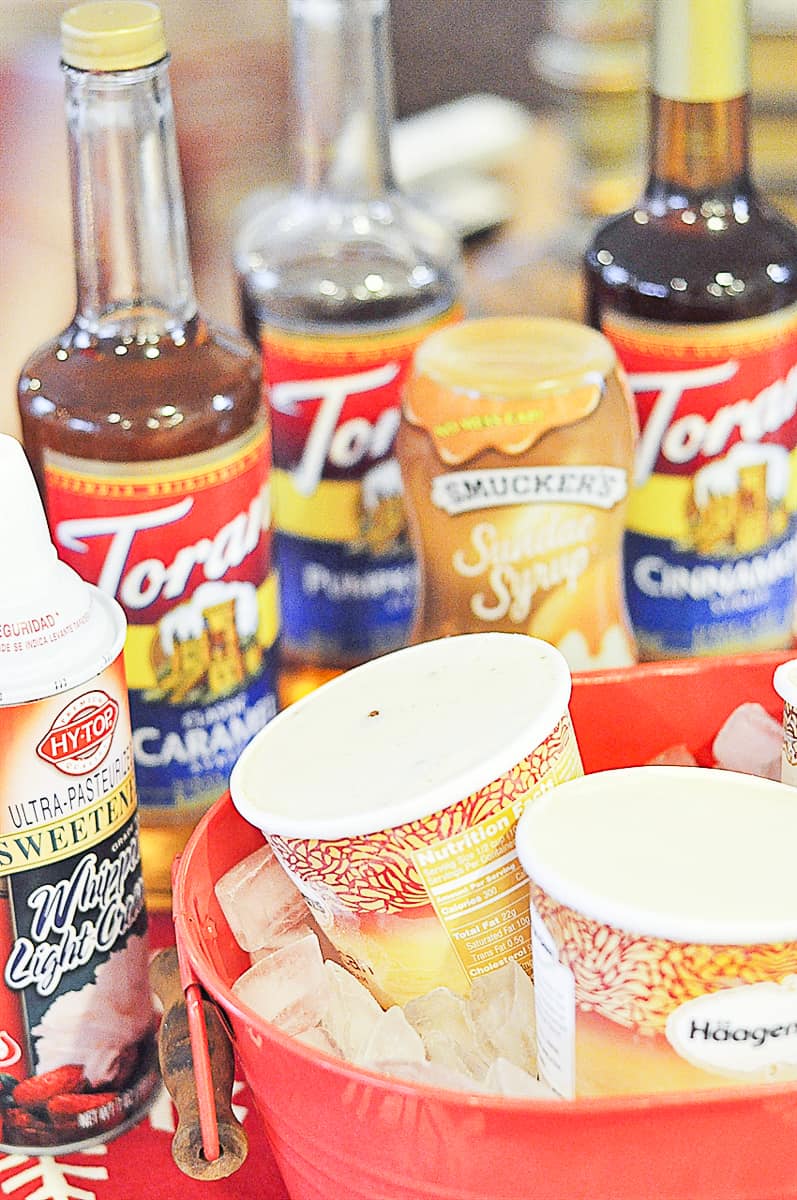 Whipped cream. Be sure there is lots of whipped cream. I usually just the kind that comes in the can, the kids love spraying it on their drink. You can also make homemade sweetened whipped cream.
Caramel Sauce. Drizzle it over the top just like they do at Starbucks on their hot apple caramel cider! You can use store bought or make homemade caramel sauce.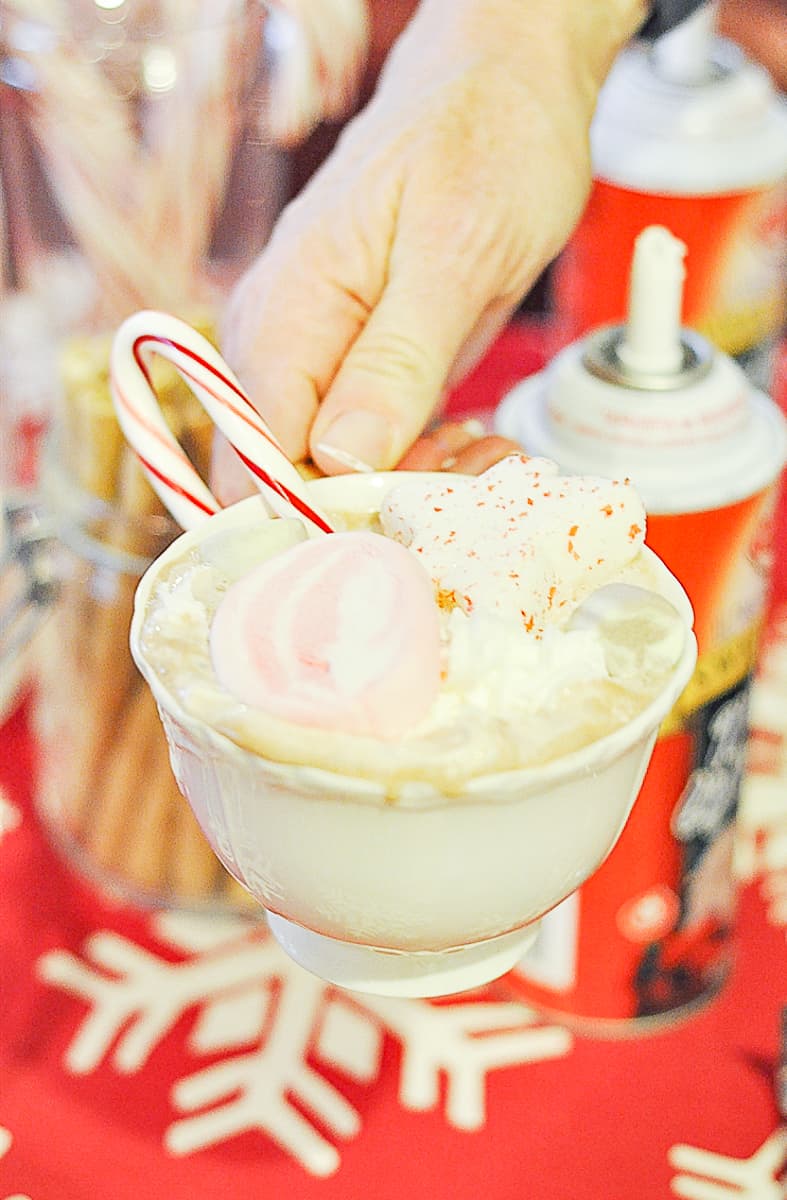 Ice Cream. This was my favorite thing to add in. I am a firm believer that ice cream is appropriate at every meal. I used my preferred ice cream of choice which is Haagen Daz. We had vanilla, dulce de leche and butter pecan. A scoop of ice cream in your hot apple cider is divine.
Seeing what combinations everyone comes up with is the best part.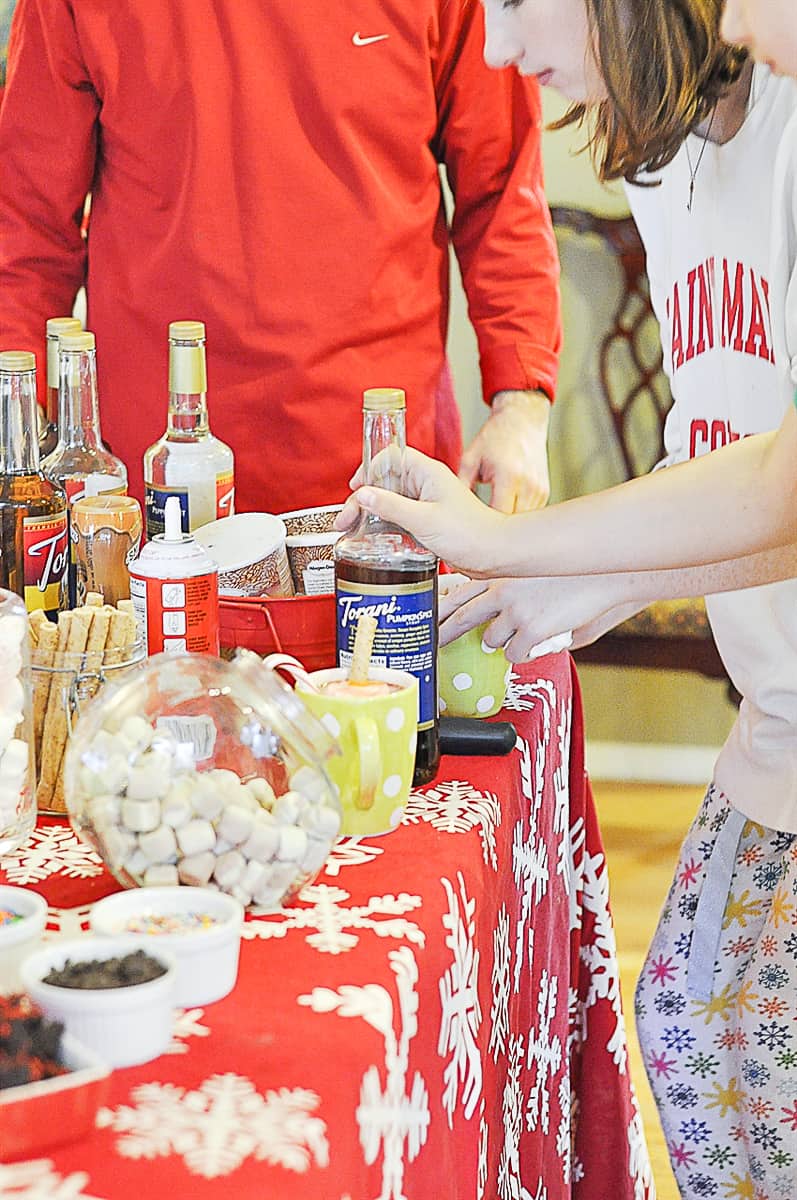 In addition to the hot cider we also had hot chocolate available. I think the hot cider bar was a little more popular with the adults and the hot chocolate bar with the kids. There were lots of different kinds of marshmallows to add to the hot chocolate – peppermint, chocolate mint, regular and some holiday Peeps!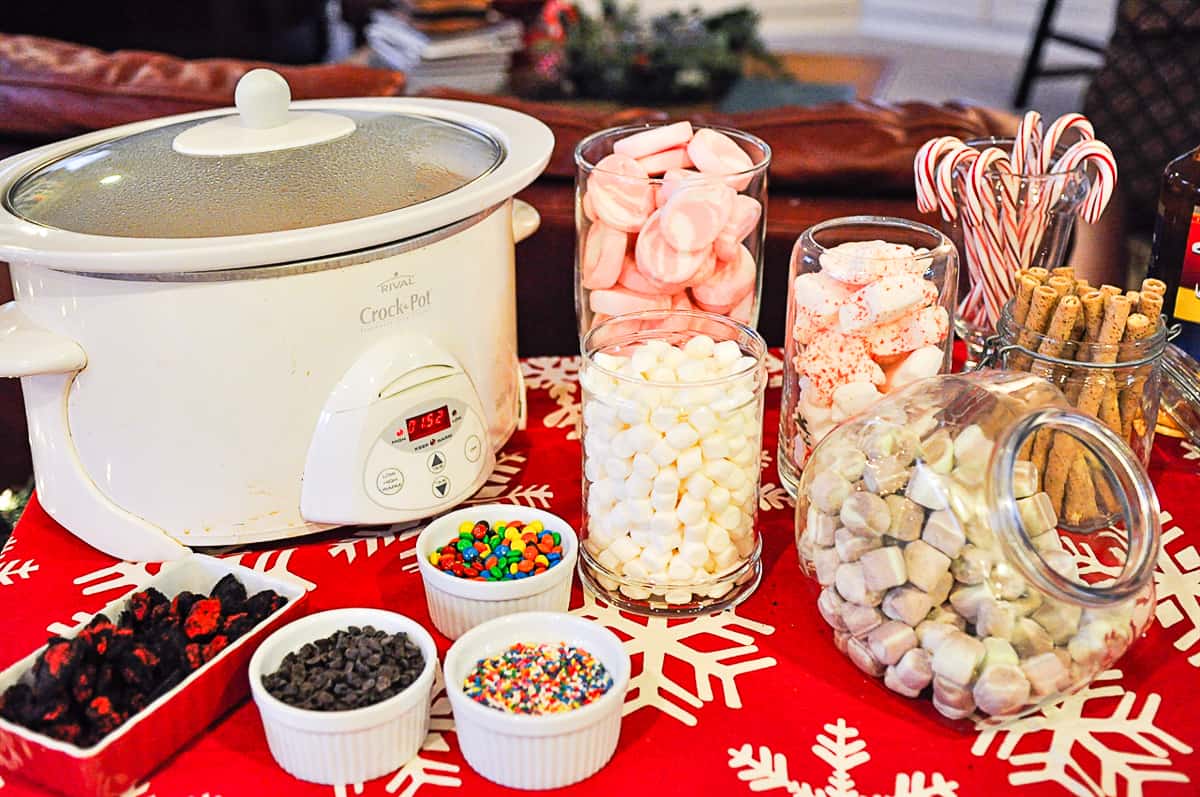 We also had crushed up holiday Oreos, sprinkles, mini chocolate chips and mini M & M's.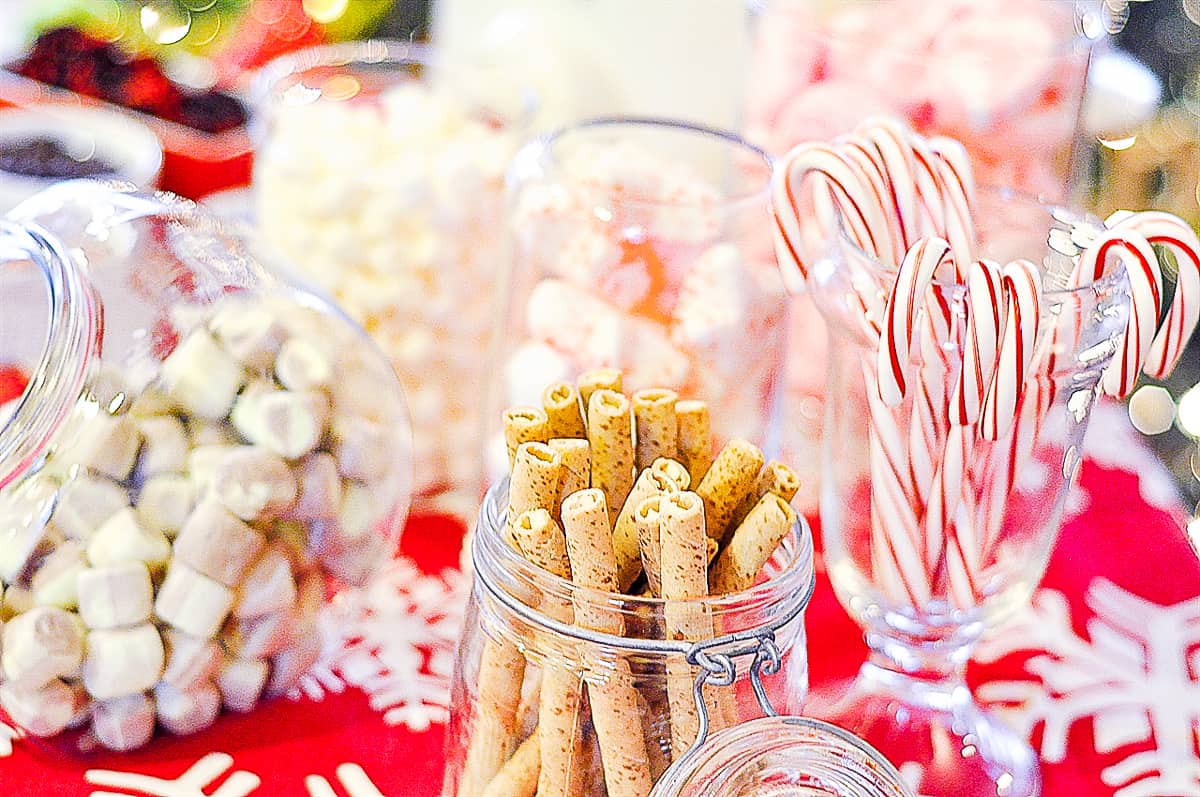 There also needed to be stir sticks so we used candy canes and Pirouette cookies for that.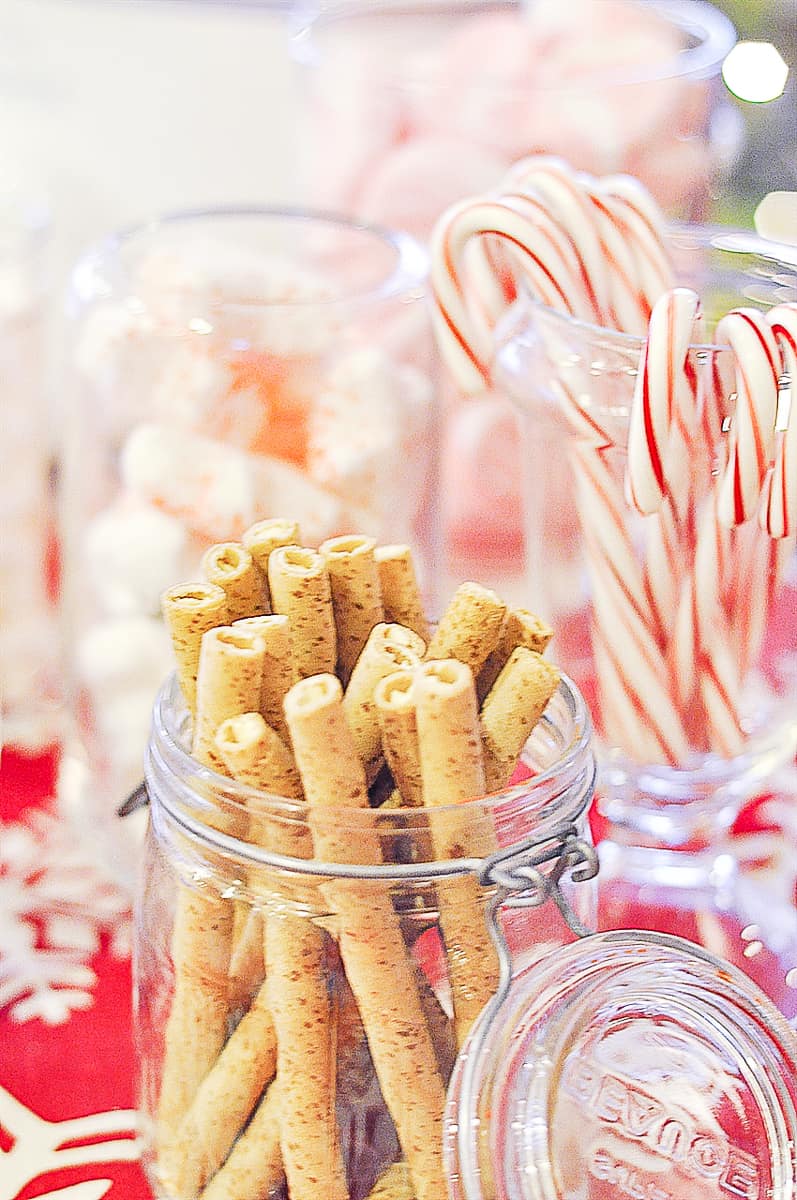 So fun and yummy.
The best part of Breakfast with Santa is when this guy shows up!
For all of my other favorite kitchen products and tools visit my Amazon Store.
Did you know I wrote a cookbook? Check out the Holiday Slow Cooker Cookbook for 100 delicious recipes.