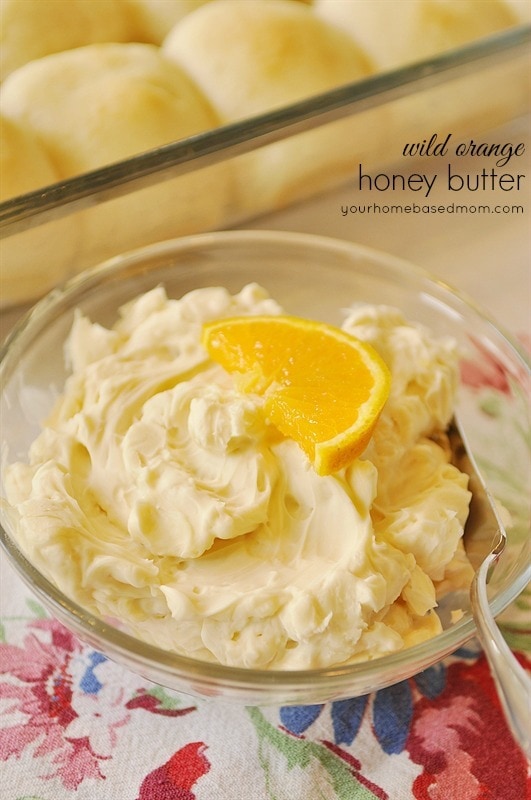 This post is honor of all my Utah friends who celebrated Pioneer Day this past weekend. We had a celebration here in Oregon too on Saturday.
For those of you who may never have heard of Pioneer Day, it is July 24th. It marks the day that Brigham Young and the pioneers who went West with him entered the Salt Lake Valley. I have no pioneer ancestry but my husband does so we are always grateful for July 24th and the opportunity it gives us to stop, ponder and remember how grateful we are for the sacrifices they made.
I am not sure why, but whenever I think about the pioneers I think about honey butter. I associate honey butter with Utah and with pioneers.
This recipe actually came from my mother in law who makes a mean honey butter. It doesn't get much better than homemade bread with honey butter. Actually, any bread with honey butter is pretty amazing.
My mother in law has a secret ingredient in her honey butter. Generally, honey butter is just a combination of honey and butter but my mother in law adds in a little vanilla extract which makes it rather amazing.
I have been on a little bit of an orange kick lately. Remember those amazing orange rolls – if you haven't checked them out, you will want to! So, instead of vanilla I decided to add in some wild orange essential oil (if you are interested in how to purchase some send me an email and I'll send you the info).
Can I just say WOW! The addition of the orange was amazing. The thing I loved about it the most is that people didn't expect it. I had several meetings at my house last week and I served fresh rolls and orange honey butter at them and people went crazy over the orange honey butter.
Whether it is homemade rolls or store bought bread, Wild Orange Honey Butter would be an amazing addition.
All you honey butter makers out there – have you ever added in any additional flavors? Thinking raspberry may be a winner too!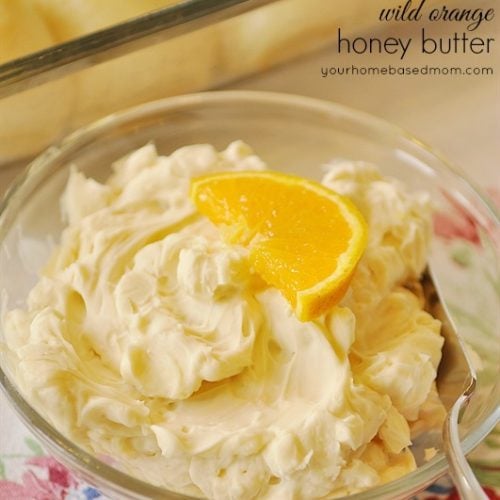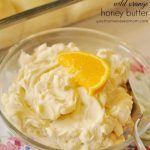 Print
Honey Butter}Wild Orange
Ingredients
1

C

butter

1 1/2

C

honey

1

tsp

vanilla or 2-3 drops of Wild Orange Essential Oil
Instructions
Beat together for at least ten minutes

It will be runny at first but as it mixes together it will thicken up and get light and fluffy