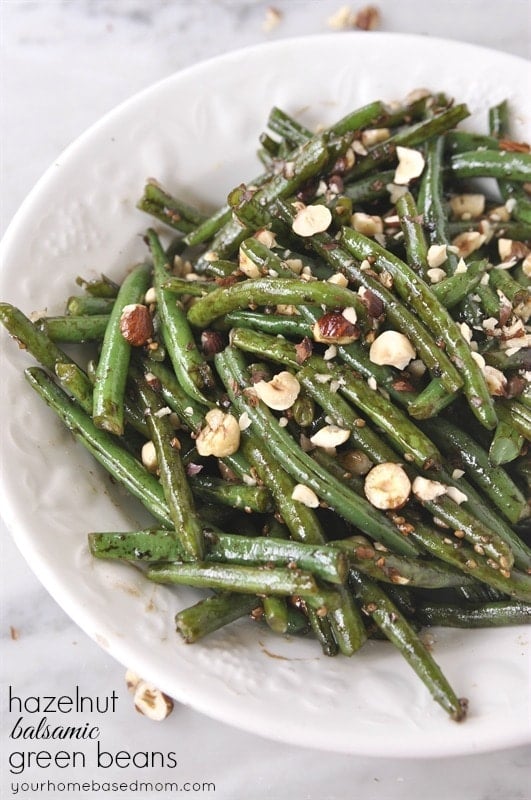 Last week I posted this picture on Instagram.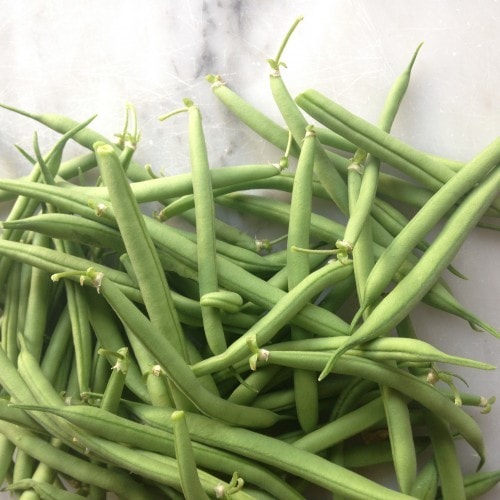 The beginning of our green bean harvest.  This year we got smart and decided to stagger the planting of our beans and not plant them all at the same time so we end up over run with green beans.  Hoping to stretch those fresh green beans out over the whole summer!
With the picture I asked what your favorite way to prepare fresh green beans was and I got some great ideas I'll be trying out so hopefully we'll have lots of green beans this year.  Today I want to share one of my favorite ways to fix green beans which is hazelnut balsamic green beans.  I think I could eat just about any vegetable if it was covered in balsamic vinegar!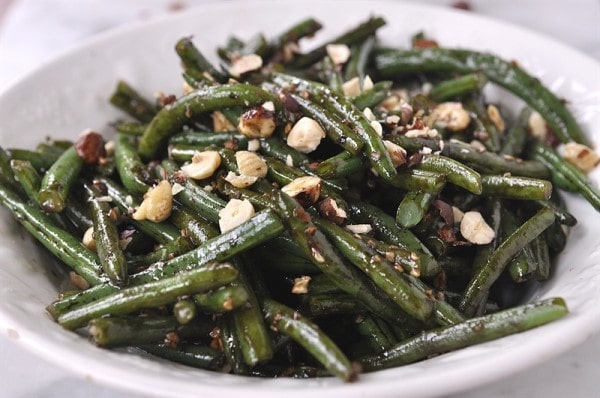 The hardest part of this recipe is snapping the ends off the beans.  A great job for one of the kids but since I have no kids at home and Jim was at work I got to do the job!  I like to steam the green beans first.  You can either steam them or just boil t hem until they are fork tender.  Don't overcook and get mushy beans. Nothing is worse than mushy beans.  I cooked up a little garlic in some olive oil and poured it over the steamed green beans, drizzled with balsamic vinegar and then topped with chopped hazelnuts.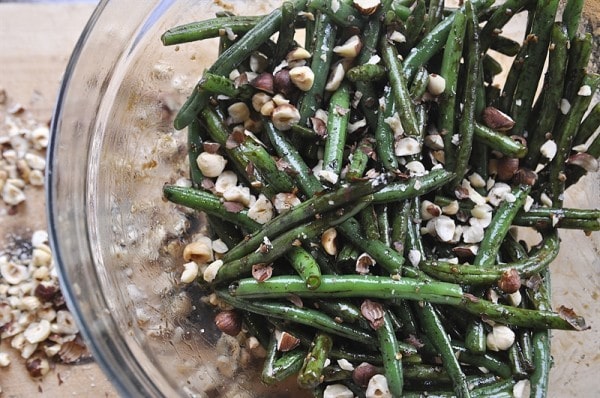 I took them to our neighbors who had invited us for dinner and I brought home a totally empty bowl.  Always a good sign!  As we were sitting at the table their little two year old kept grabbing beans out of the bowl and munching on them. I guess she liked them. Love it!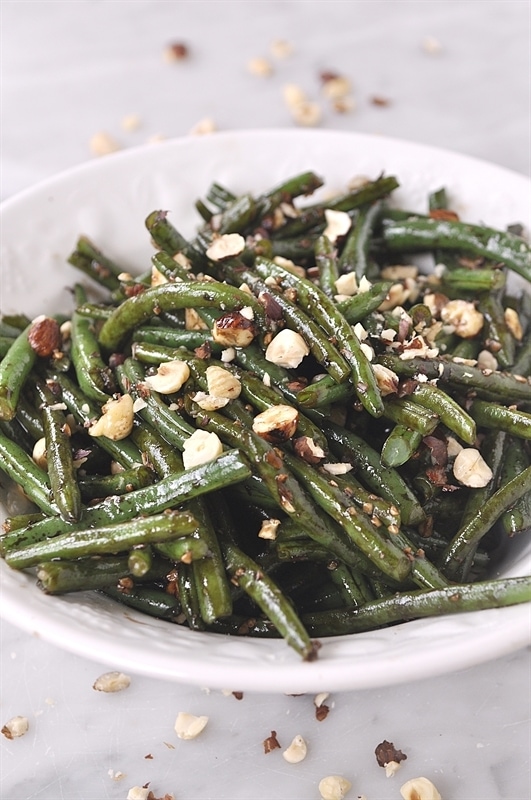 If you aren't a hazelnut fan you could use any type of nut you have on hand.  Walnuts, pecans, almonds, etc.  They would all work.  Just be sure and toast them first.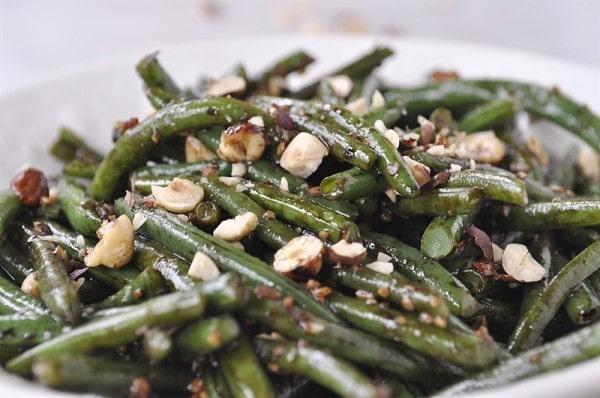 For other yummy green bean recipes try these:
Chinese Style Green Beans –  Pan Seared Green Beans – General Tso's Chicken and Green Beans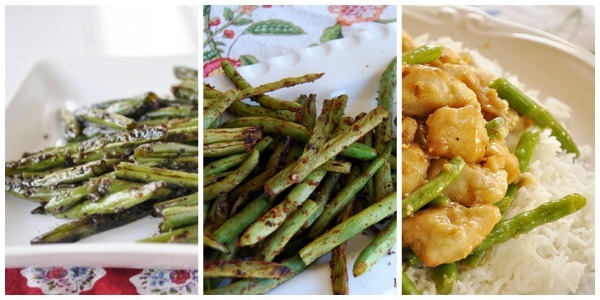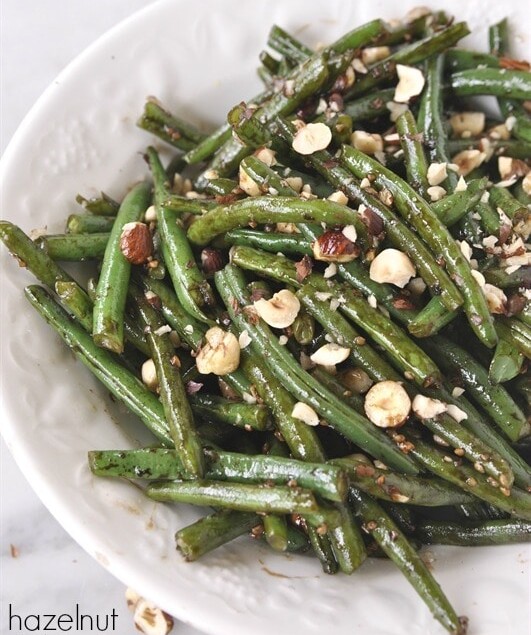 Hazelnut Balsamic Green Beans
Ingredients
2 tsp olive oil
4 tsp minced garlic
1 lb. fresh green beans ends snapped off
1/2 C chopped and toasted hazelnuts or nut of choice
1 Tbsp balsamic vinegar
salt to taste
Instructions
In a pan heat oil and add garlic. Cook just until garlic begins to turn brown. Stir constantly.

Steam green beans or boil until fork tender. Place in a bowl.

Pour oil/garlic mixture over green beans.

Drizzle with balsamic vinegar and stir to coat.

Add hazelnuts and salt to taste.

Enjoy!
Leigh Anne
You can also visit me on Facebook, Pinterest, Twitter, Instagram
and Google+
For other yummy green bean recipes try these:
Chinese Style Green Beans –  Pan Seared Green Beans –