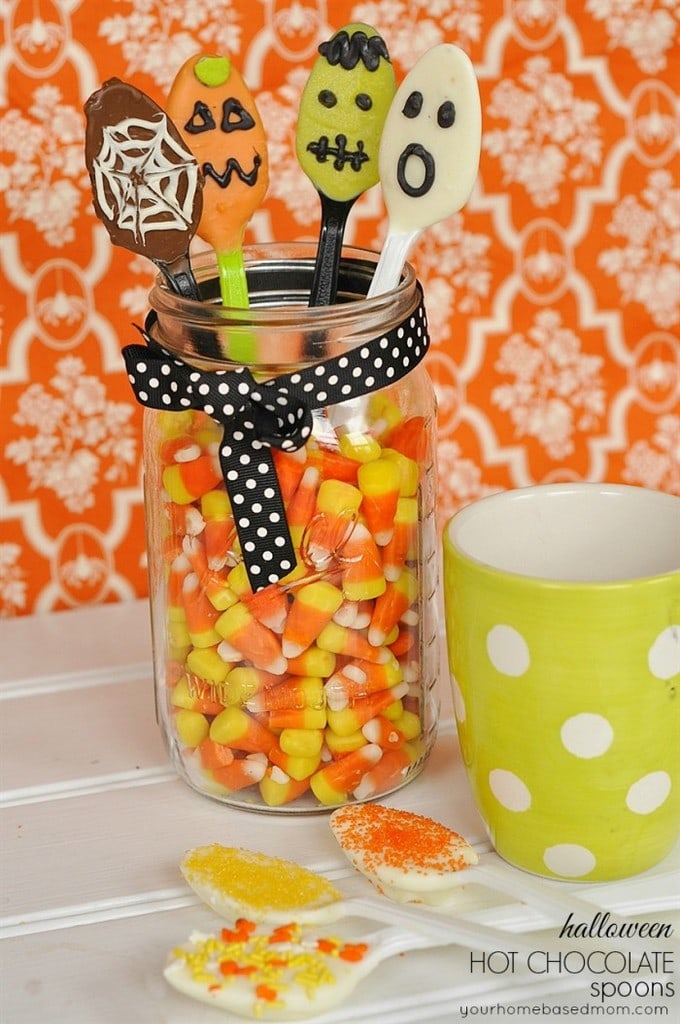 Last week I asked what many of you were doing for Halloween – I loved reading about all the fun things you are going to be doing! A lot of you are going to be drinking hot chocolate – a perfect thing to do on a cool Fall evening! What better to go with your hot chocolate than a chocolate spoon!
I thought I would share with you a fun idea for chocolate spoons I will be doing for our annual Halloweenie Roast that you might want to do too!
How about some fun Halloween hot chocolate spoons!
The perfect thing to stir your hot chocolate with and make it a little more chocolatey!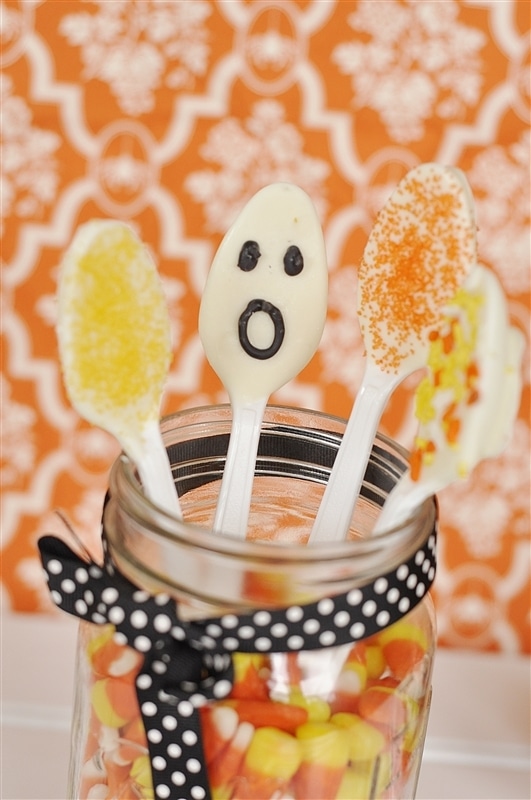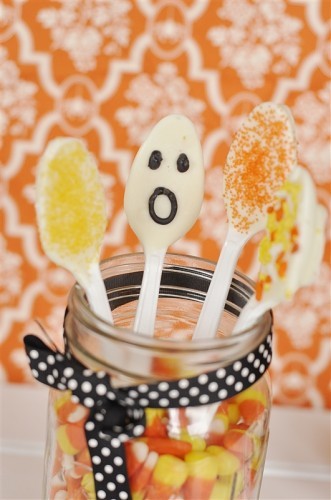 Who wouldn't love a ghost, jack o lantern, Frankenstein or spider web in their hot chocolate!?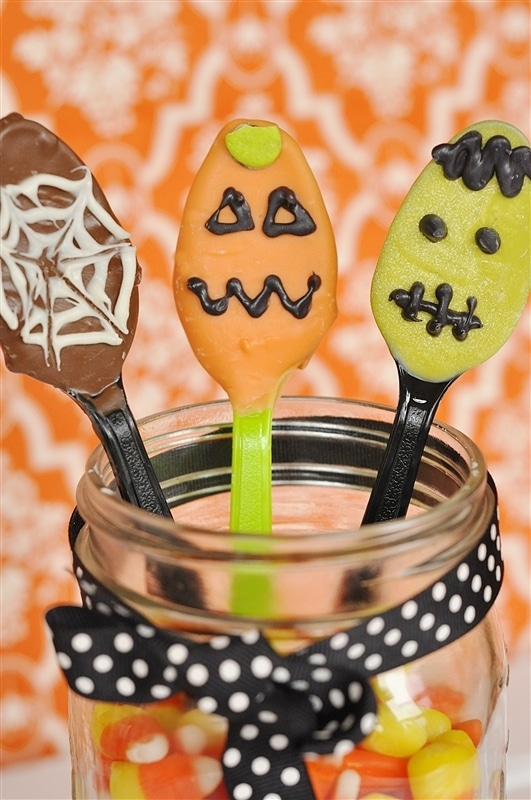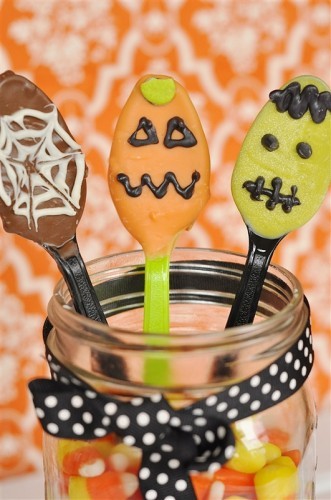 All you need are some colored plastic spoons and some candy coating. I like the Wilton brand. They also have some great Halloween colors like black and Frankenstein green!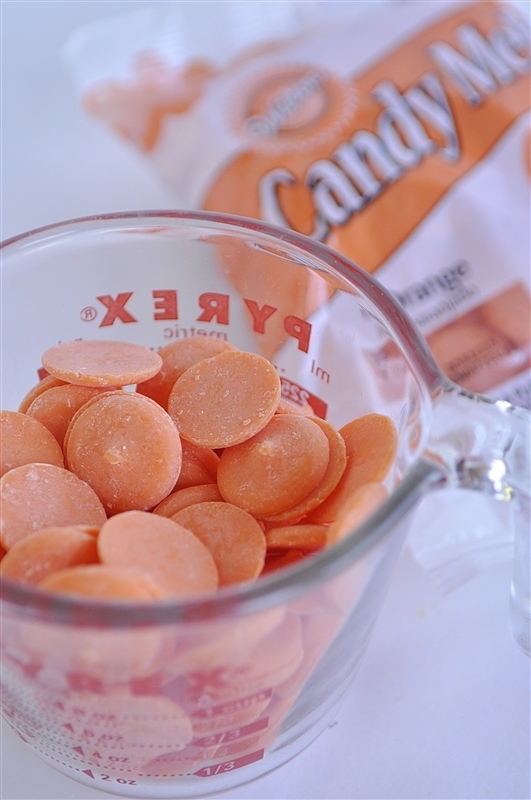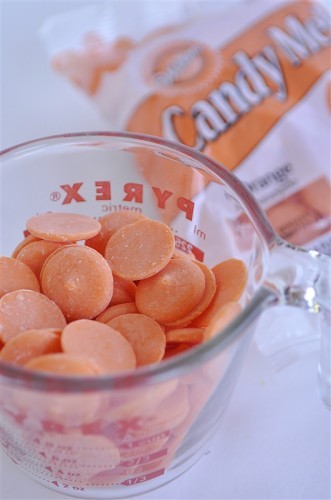 I just melted mine in a glass container in the microwave.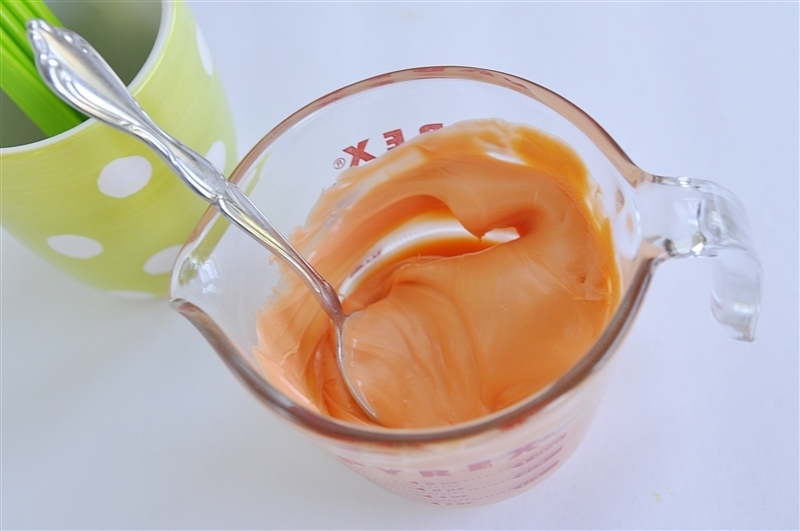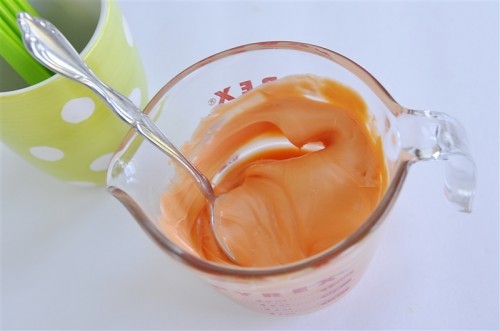 Then just dip the spoon in, being sure to coat the back also. I filled the spoon with chocolate and then tapped it on the side of the measuring cup to smooth it out.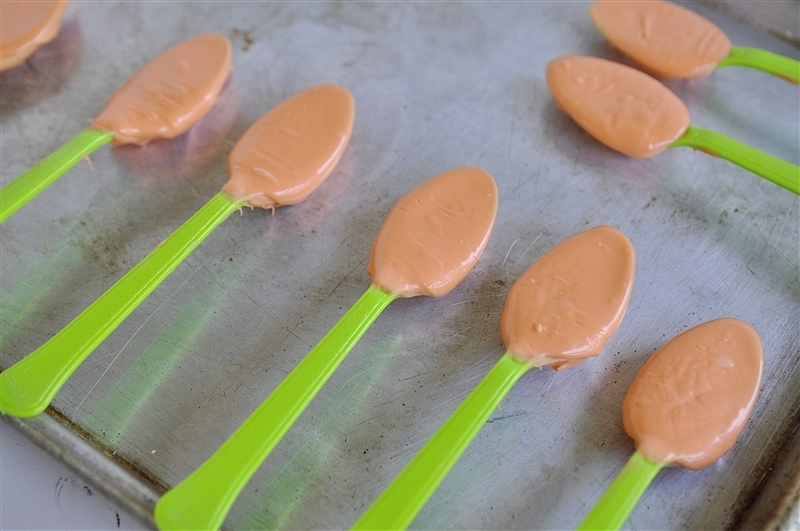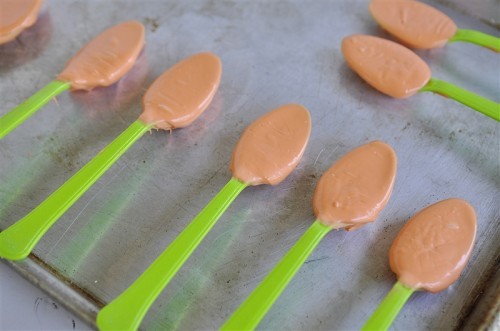 Lay them on a cookie sheet with the handle on the edge of the cookie sheet so they stay level.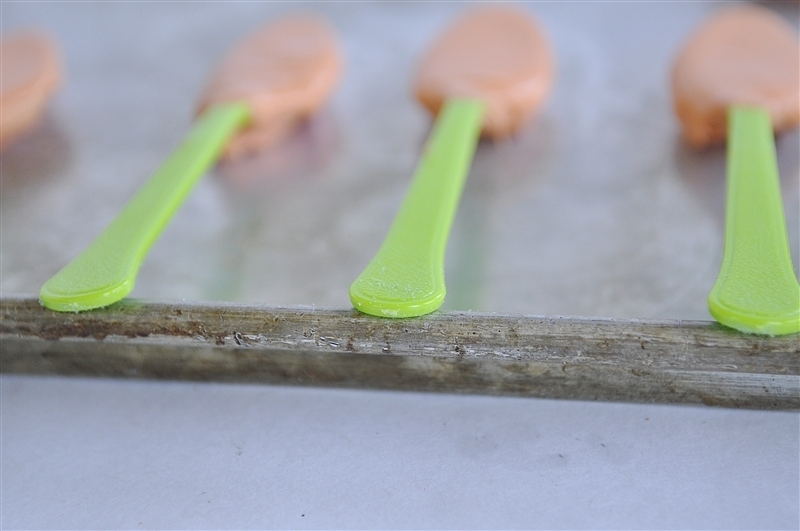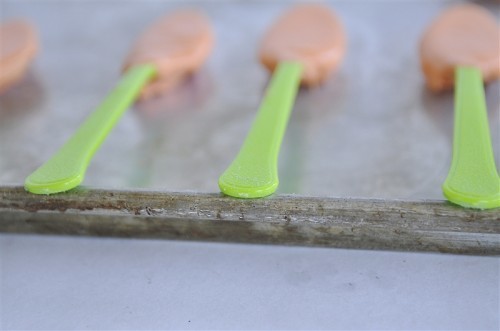 For some of them I just sprinkled them with Halloween colored sugars or sprinkle. For the others I melted the black chocolate melts ( you could use dark chocolate if you can't find the black Wilton melts) and put it in a cake decorating bag with a small round tip. I then piped on the faces for the jack o' lantern and Frankenstein.
For the spider web I used white melts and the same decorating tip.
I just piped three circles onto the spoon.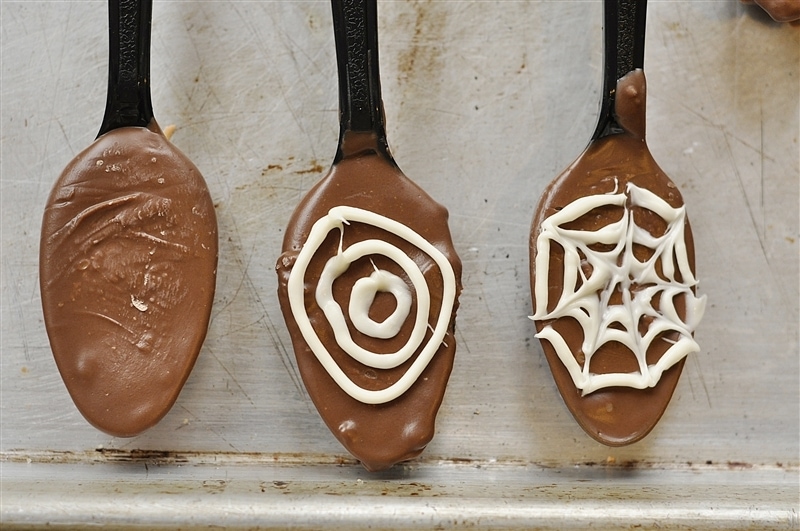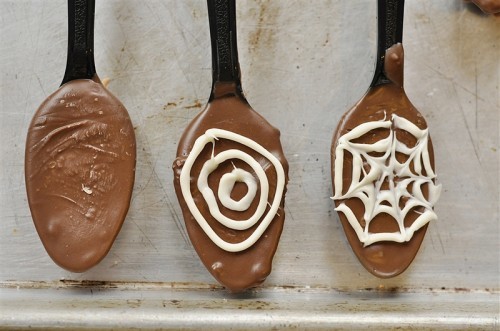 Then take a toothpick and draw through the lines.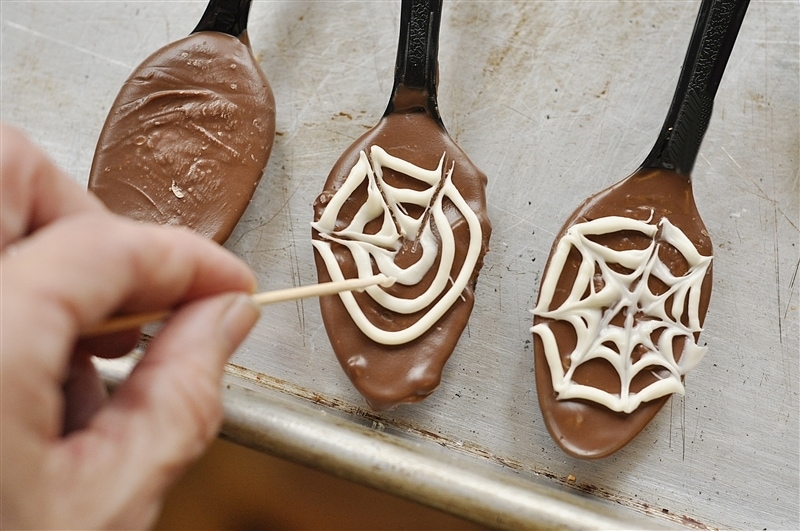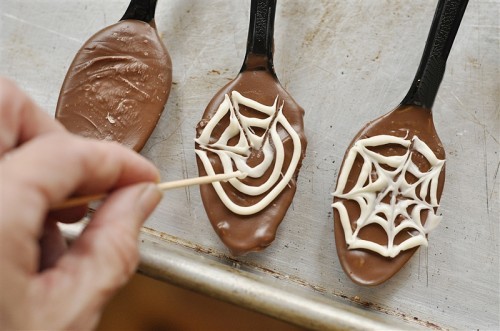 And you have a spider web!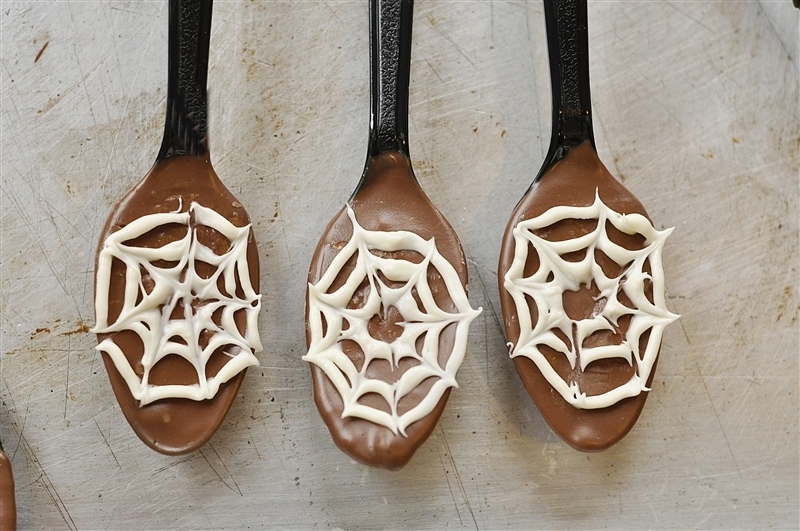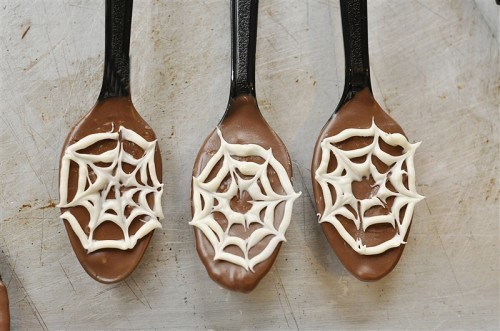 I wrapped them up in little clear bags and they are ready for our Halloweenie Roast or a fun little treat to give away.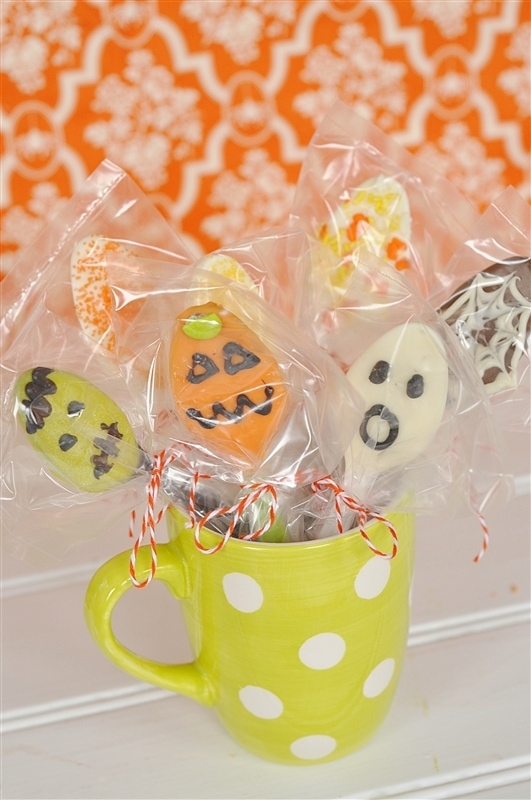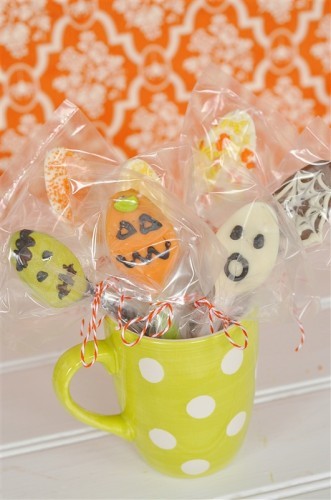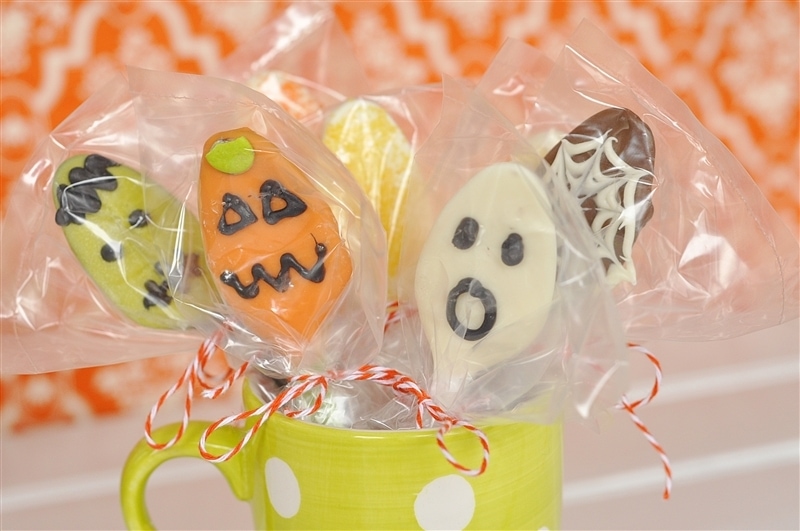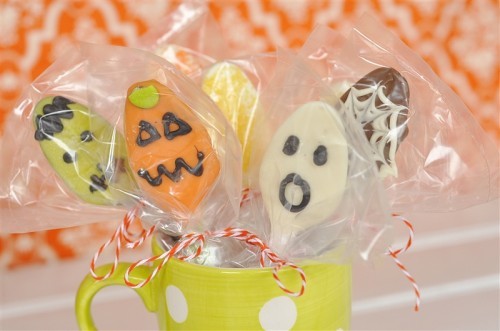 Happy Halloween!!