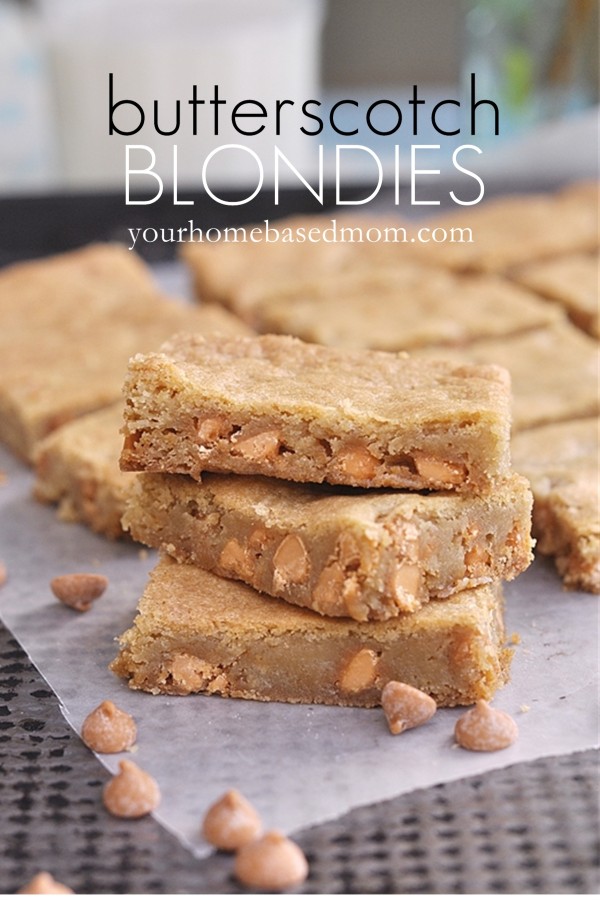 I've got a fun recipe redo for you today.  I was craving these Butterscotch Blondies this week and realized it had been way too long since we had them.
One problem with being a food blogger is that you are constantly trying out new recipes.  I know, what a problem to have!  But the problem is you just don't get a chance to make those old family favorites very often.  Today's recipe is one of those family favorites and one I shared back in the very early beginnings of my blog.
When I made the Butterscotch Blondies this week I realized it may have been the first time I actually ever made them.  You see, Tessa has always been the Butterscotch Blondie maker in our house.  She learned how to make them in a cooking class I sent her too.  Yes, I sent my children to cooking class!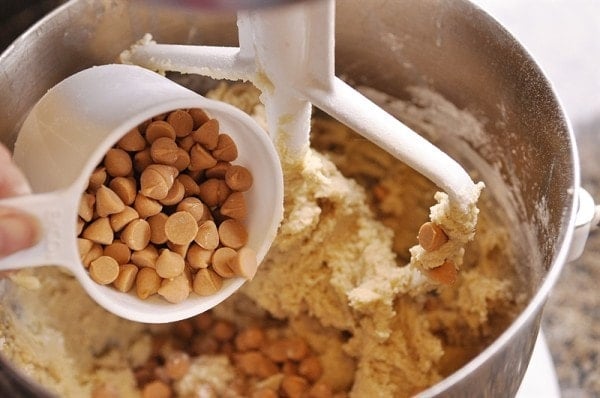 I have learned that one of the easiest ways to teach your children a skill is to pay someone else to do it!
I spent  years  teaching other woman's daughters to sew – most of these women were seamstresses themselves.
There are some children that are just better taught by someone other than their mother!  My youngest daughter Tessa,  is one of them.   It only took me a few hair pulling, screaming matches to figure it out!  (That was me pulling out my own hair not hers and both of us raising our voices a bit!)
So when Tessa was about 10 or so I sent her to a summer baking class. Someone else needed to teach her to bake.
She loved the class and now is she is as good a baker as I am.
Each day, in class, they would make a new type of cookie and bring home the recipe and samples.  The samples were always in some type of cute packaging.  The teacher believed in one of my life lessons – "It's all in the presentation!"
Some were almost too cute to eat, although we never let that stop us.
The one cookie she made that summer that we have made over and over again is Butterscotch Blondies.  It is a bar cookie so it is a perfect cookie for the summer – quick and easy.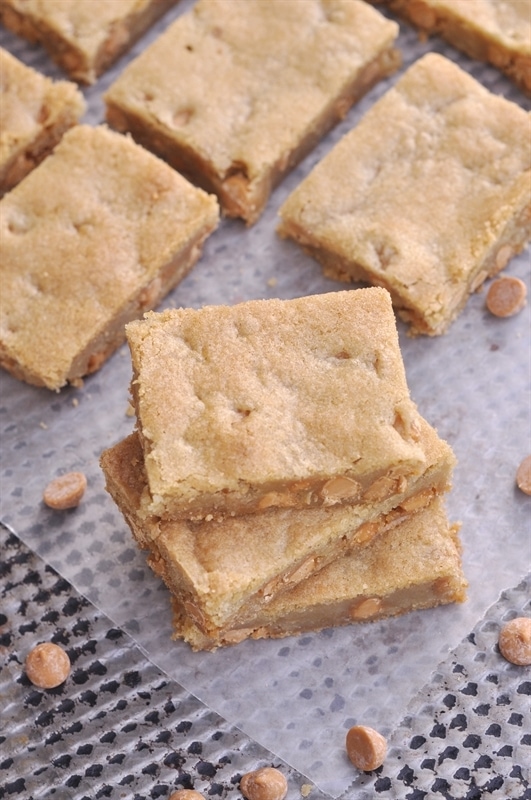 Although we have enjoyed these cookies many, many times I have never actually made them until this week.  Tessa is the official Butterscotch Blondie baker at our house – no one else is allowed except of course when Tessa is away at college or working like she was this week!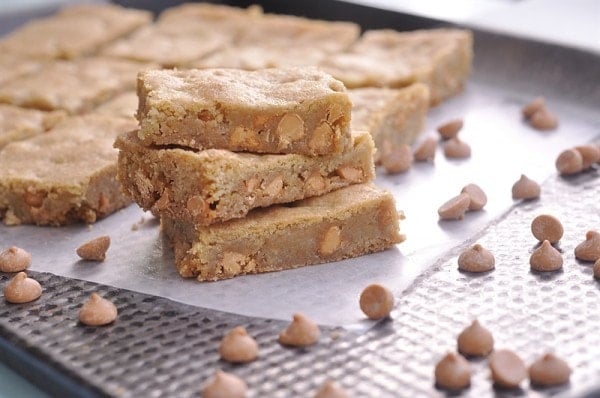 So if you are looking for a non-chocolate bar cookie this recipe is perfect.  Hope you enjoy it as much as we do.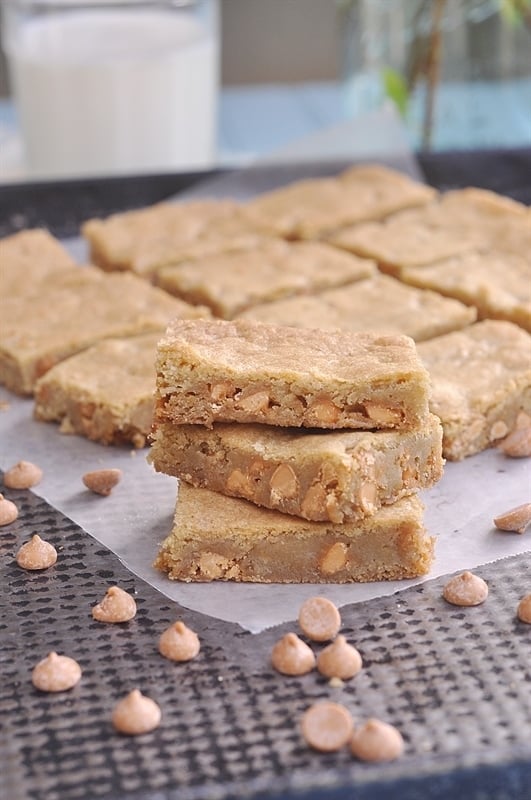 For other yummy bar cookie recipes check out these:
Enjoy!
Leigh Anne
You can also visit me on Facebook, Pinterest, Twitter,  Instagram
and Google+
For a list of where I Link Up each week go here.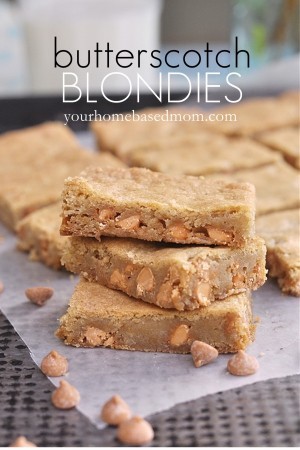 Butterscotch Blondies
Ingredients
3/4 cup butter softened
3/4 cup packed light brown sugar
1/2 cup granulated sugar
2 eggs
2 cups all purpose flour
1 tsp. baking soda
1/2 tsp. salt
1 2/3 cups butterscotch chips
1 cup chopped nuts optional
Instructions
Preheat oven to 350 degrees 

Grease 13 x 9 pan 

Beat butter, brown sugar and granulated sugar in large bowl until creamy 

Add eggs; beat well 

Stir together flour, baking soda and salt;  gradually add to butter mixture, blending well 

Stir in butterscotch chips and nuts, if desired 

Spread into prepared pan 

Bake 30-35 minutes or until top is golden brown and center is set 

Do not over-bake 

Cool completely in pan on wire rack 

Cut into bars