Today we have our third installment of Kids Can Cook!  I've got my little helper Addy in the kitchen with me this week.
I asked Addy's mom to get me a list of things she would like to learn how to make.  One of the things on her list was Strawberry Milk.   Not only did we make strawberry milk but we made banana and orange too!
We started with strawberry milk since that is what Addy had requested.  The first thing we had to do was hull the strawberries.  Since I didn't want to use a knife we used this great trick to quickly and safely hull all the strawberries – we used a straw!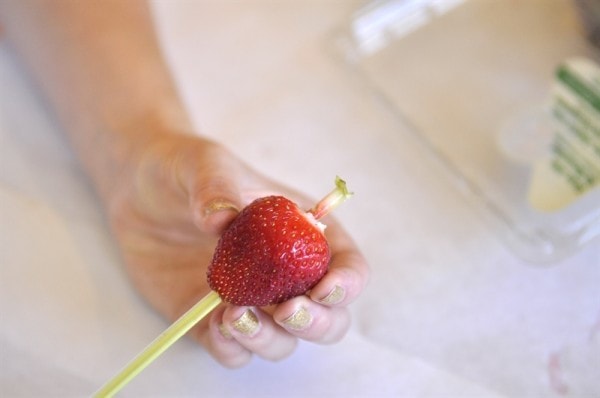 Just remove the green top of the strawberry and push the straw up through the bottom of the strawberry, right through the middle.  So easy!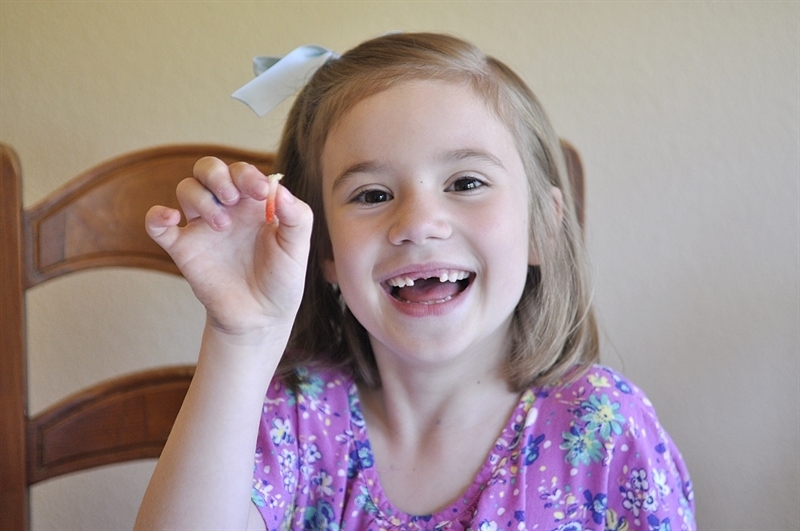 The hull of the strawberry comes out with the straw.
Cooking with kids is all about the fun!  "I can see you!"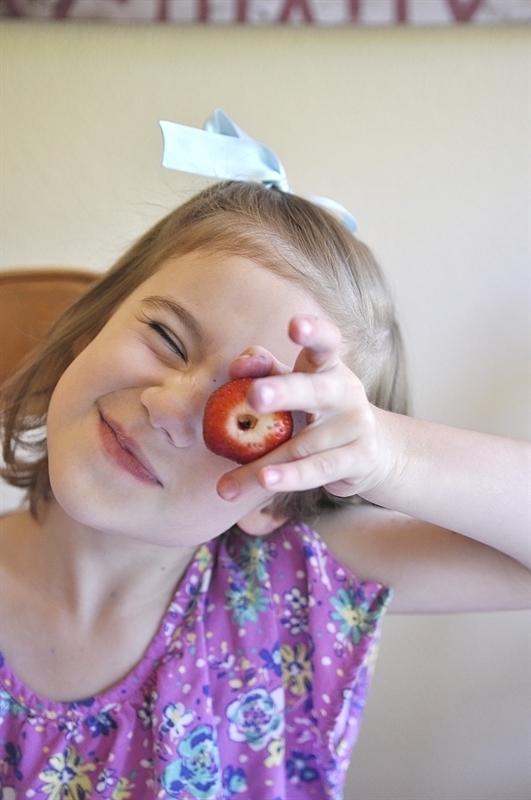 Addy even made a little video for you to see how easy it is.
The steps to fresh strawberry milk are easy and it is done in the microwave so kids can help more easily than if it is done on the stove top. My baby girl Tessa is home for a month this summer and we even got her to help us out before she headed to work.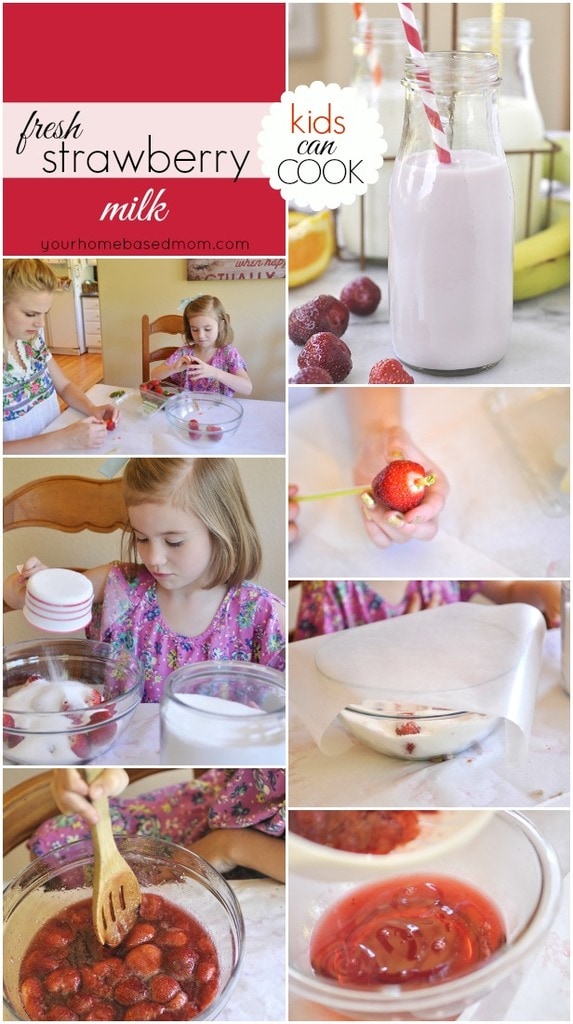 After hulling the strawberries we added sugar and then covered the bowl and put it in the microwave for 3 minutes at a time and then stirred.  We repeated the process 3 more times.  Then we just strained the syrup from the strawberries and let it cool before adding it to the milk.  It is so delicious!
Next we made fresh banana milk and there is no cooking required for this one – just a blender.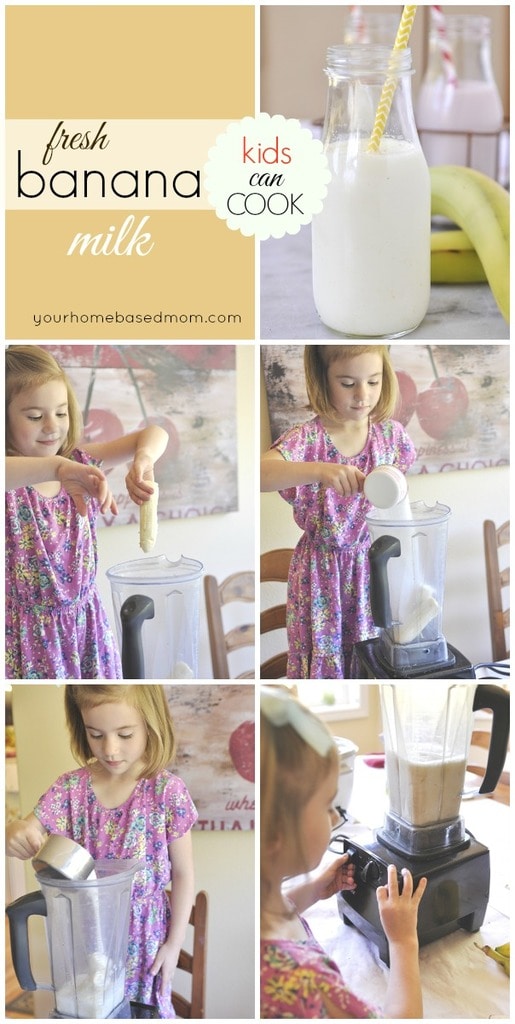 Bananas, sugar and milk are added into the blender and then pulse it together until smooth.  Addy loved that she got to turn the blender on!
 The third one was Fresh Orange Milk and it uses the rind of the orange and some cooking on the stove top.  So if your k ids are younger you will need to help with the cooking step.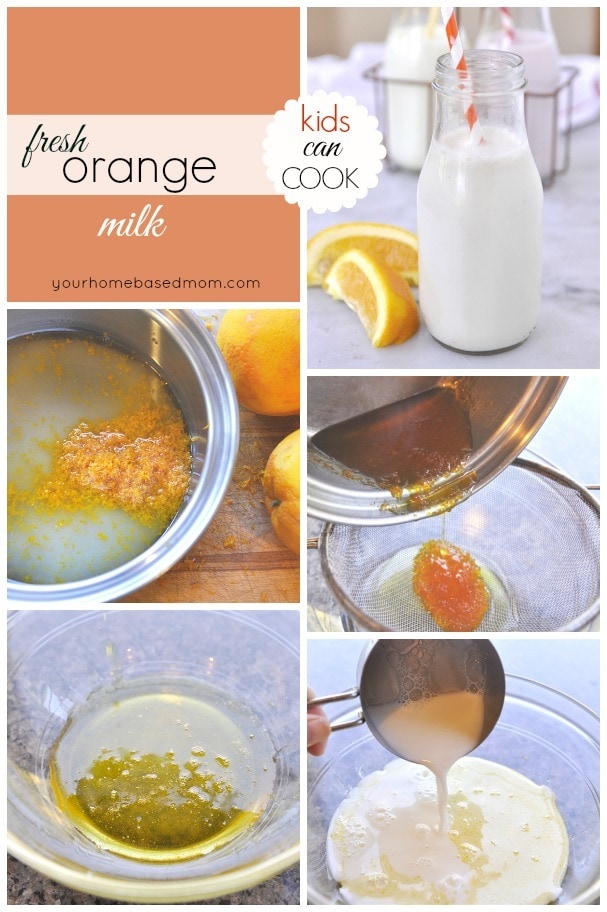 The rind, sugar and water are boiled together and simmer for a bit and then it is strained.  Cool and add to milk.
All of the milk flavors were delicious and we loved using fresh fruit in them.
Addy and I both agreed though that the strawberry was definitely our favorite!  Addy asked me if I would give her the recipe and then she told me that if I would just put it on Pinterest she could pin it!   We start them young around here.
For other fun Kids Can Cook ideas check out these: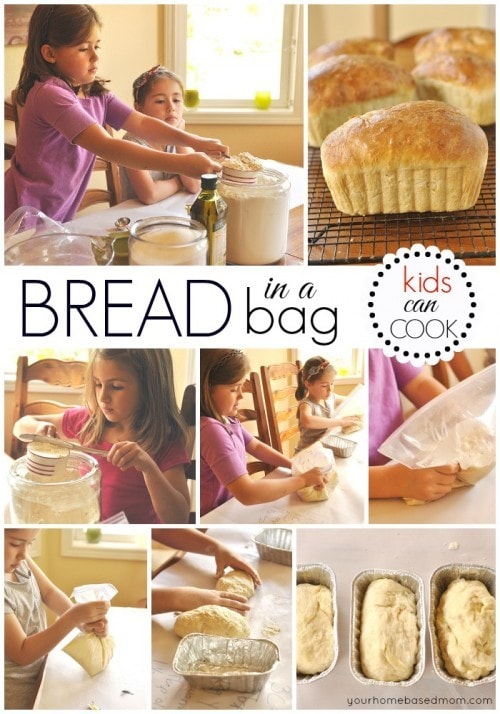 Fresh Fruit Flavored Milk Recipe
Fresh Fruit Flavored Milk
Flavor your milk with the delicious flavors of fresh fruit.
Ingredients
Strawberry Milk
1 lb. fresh strawberries hulled
4 C sugar
4 C milk
Banana Milk
1 ripe banana
1/2 C sugar
4 C milk
Orange Milk
3-4 Tbsp orange zest
1/2 C sugar
1 C water
4 C Milk
Instructions
Strawberry Milk
Place hulled strawberries and sugar in a microwave safe bowl. Cover with wax paper.

Microwave bowl on high for three minutes.

Remove and stir

Repeat 3 more times

Strain liquid from berries and cool.

Add 1 C syrup to 4 C milk and refrigerate
Banana Milk
Combine all ingredients in blender and blend until smooth.

Chill before serving
Orange Milk
In a sauce pan combine zest, sugar and water.

Cover and simmer on low for 10 minutes.

Remove cover and summer another 5-10 minutes until mixture is reduced by one third.

Strain through a strainer to remove zest.

Combine milk and syrup and mix well.
Nutrition Facts:
Calories: 246kcal (12%) Carbohydrates: 50g (17%) Protein: 4g (8%) Fat: 4g (6%) Saturated Fat: 2g (13%) Cholesterol: 12mg (4%) Sodium: 53mg (2%) Potassium: 209mg (6%) Sugar: 49g (54%) Vitamin A: 205IU (4%) Vitamin C: 12.5mg (15%) Calcium: 142mg (14%) Iron: 0.1mg (1%)
* Disclaimer: All nutrition information are estimates only. Read full disclosure here.
Recipes from The Loveless Cafe
Enjoy!
Leigh Anne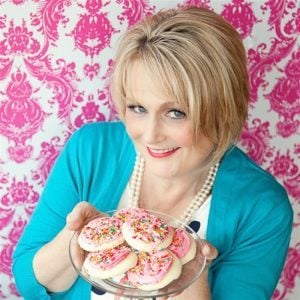 You can also visit me on Facebook, Pinterest, Twitter or Instagram.