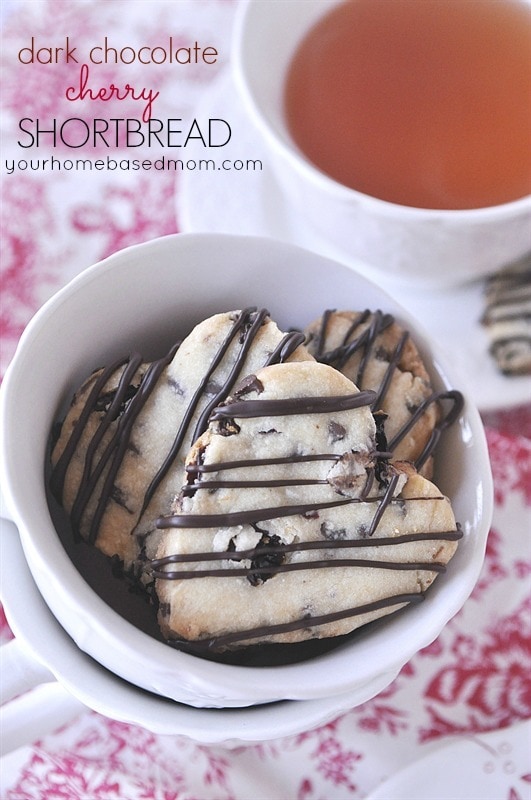 I was in the mood for shortbread the other day.  I love shortbread, especially with a nice cup of herbal tea.  It is the perfect dunking cookie.  Since the season of love is upon us I figured heart shaped shortbread was in order.  And I just think things taste better when they are in a cute shape like a heart.  And much more fun to eat.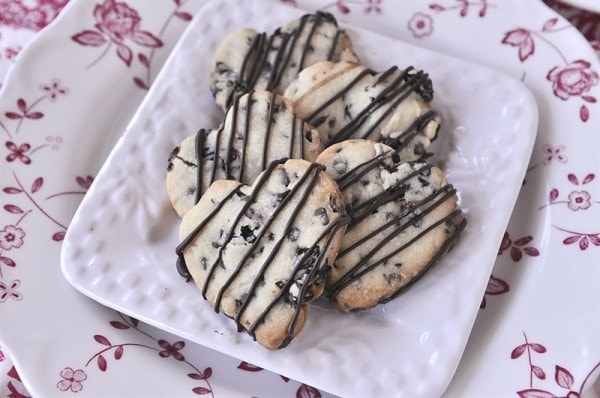 I had picked up a bag of dried cherries at Trader Joes recently so decided to add them into my basic shortbread recipe.  Shortbread is so flexible.  I've added in toffee before as well as lemon and poppyseed.
Shortbread is basically a combination of flour, sugar and butter and whatever else you want to add in.  I make it in the food processor.  At first it will seem very dry and powdery but keep pulsing it until the dough forms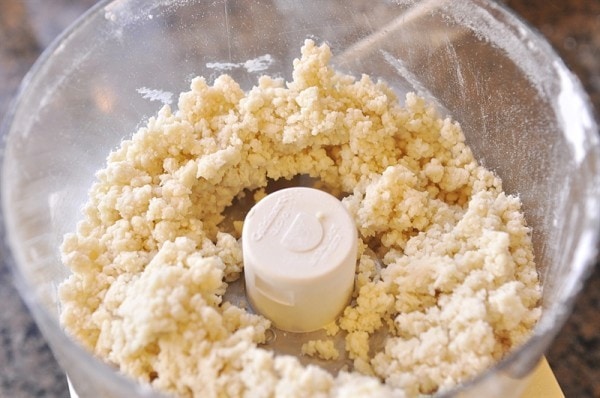 I think dark chocolate is the perfect companion to cherries so I added in some dark chocolate chips too. Pulse just a few more times until they combine.  Don't over pulse.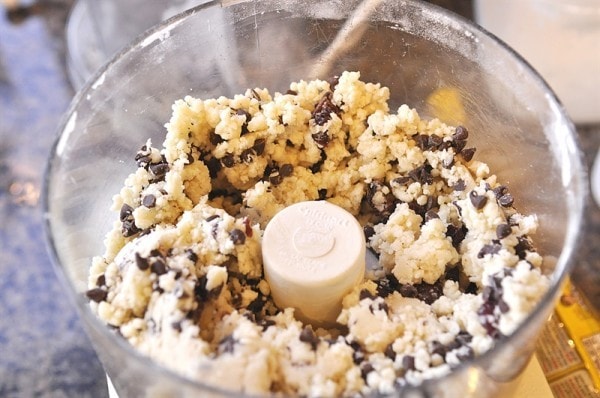 Roll your dough out evenly on the counter – I like it about 1/4 inch thick.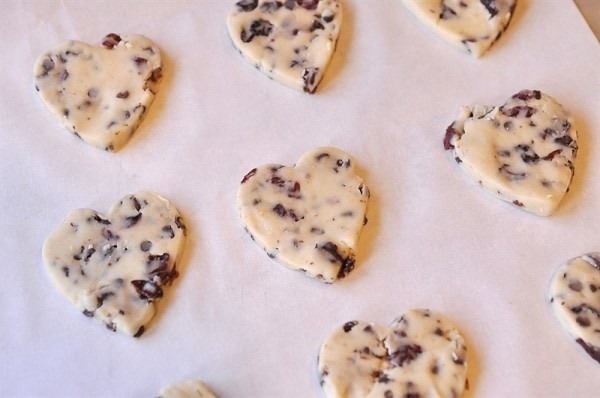 I used a heart shaped cookie cutter but you could use any shape you like.  Cutting through the cherries can be a bit tricky and you may end up with some cherries sticking out the sides of your heart.  I just used a knife to cut them off so I still had a pretty heart shape.
After they cooled I melted some dark chocolate chips and put them into a cake decorating bag along with a small round tip and added some dark chocolate drizzle to the cookies.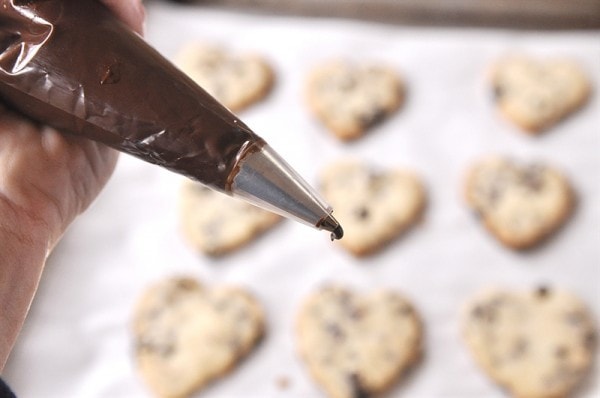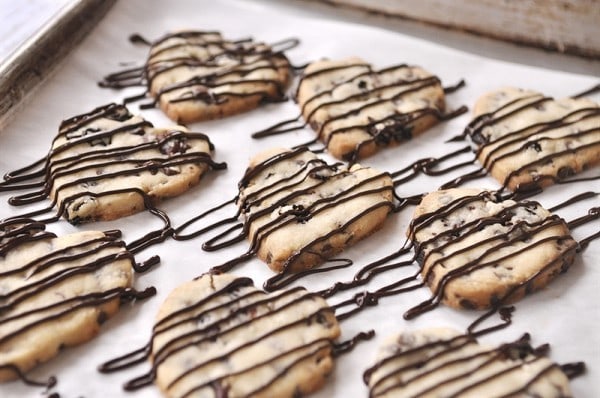 Then all you need to do is brew yourself a nice cup of tea and enjoy.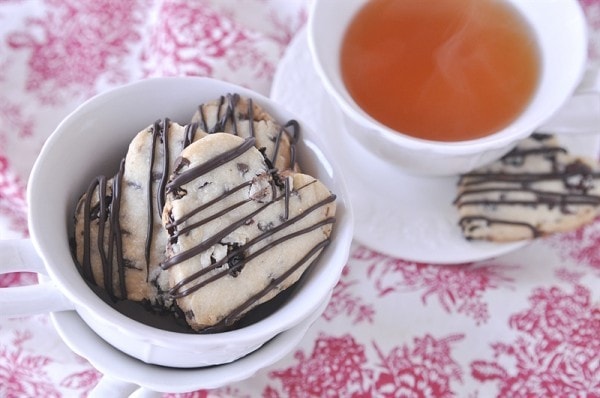 They would also be a great little gift of love wrapped up in some cellophane with a cute bow for someone you love.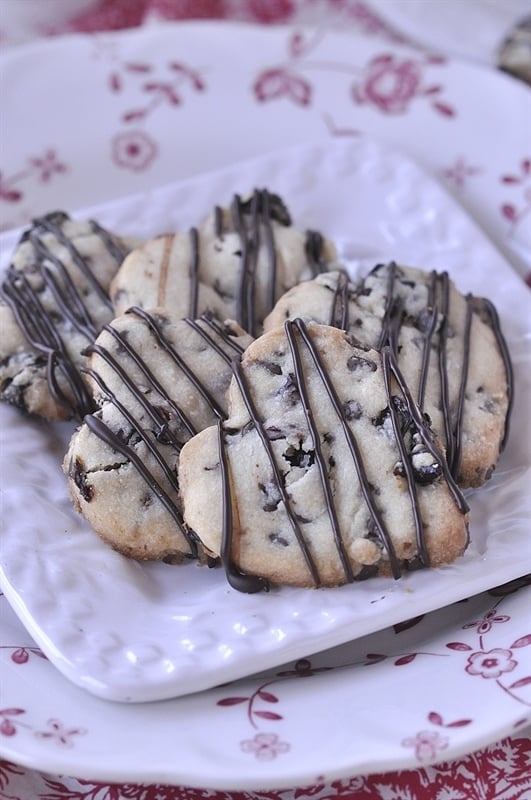 For some other Valentine Treats try these:
Chocolate Dipped Oreos – Oreo Truffles – Cupid Corn Cookie Bark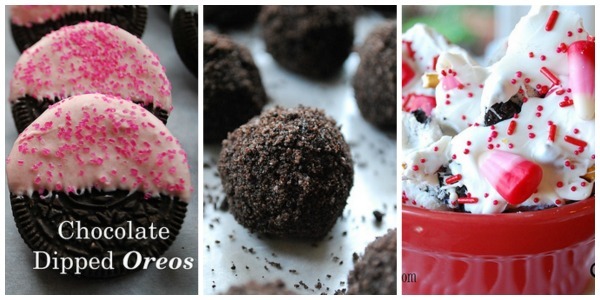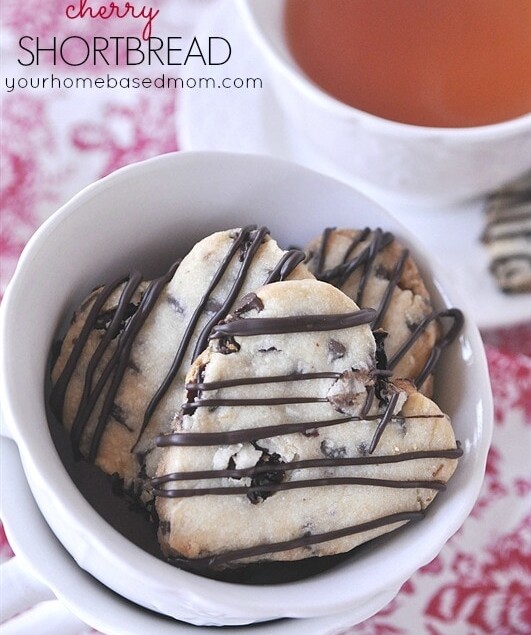 Dark Chocolate Cherry Shortbread
Ingredients
1/2 C butter cut into pieces
1 C flour
1/2 C powdered sugar
1/2 C dried cherries
1/2 C dark chocolate chips
1/2 C dark chocolate chips melted
Instructions
Heat oven to 350 degrees

grease a cookie sheet.

In a food processor fitted with metal blade, process the flour, sugar and butter until moist clumps form.

Add in dried cherries and chocolate chips, pulse once or twice to combine

Roll the mixture to 1/4 inch thick. Cut with cookie cutters and place on cookiei sheet

Bake until light golden brown around the edges, approx. 15 minutes

Cool and then drizzle with melted chocolate.
 Enjoy!
Leigh Anne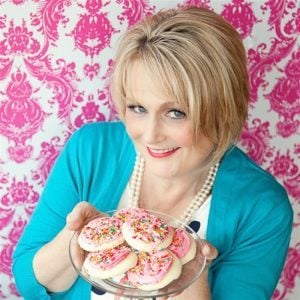 You can also visit me on Facebook, Pinterest, Twitter, Instagram
and Google+