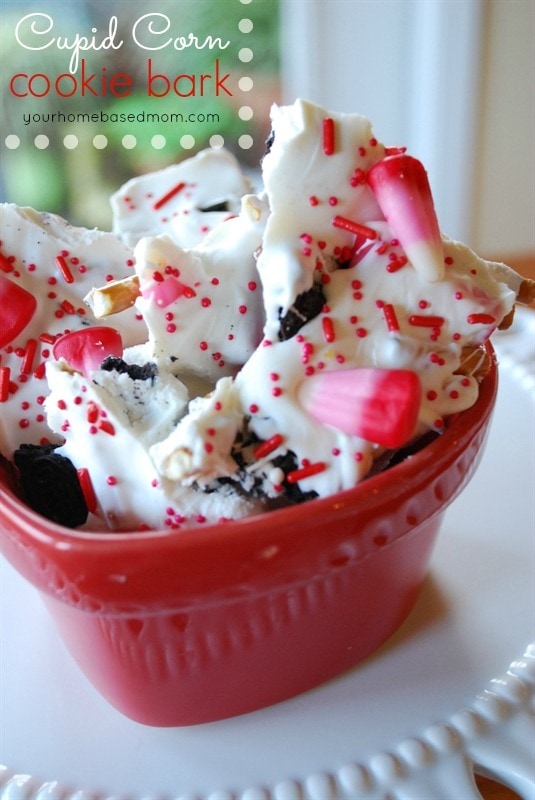 I am actually writing this post at the Portland airport.  I am on my way to Utah to play mom/nurse to my son Clark who is having ACL repair surgery today.  (He blew out the other knee four years ago so we've been through this before)
My suitcase has some special treats for those college kids.  There are two containers of freezer jam straight from my freezer, a cute London t-shirt I found at Costco for Cali in honor of her upcoming study abroad in London as well as a book on the top day trips from London!  There are also 3 bags of Cupid Corn Cookie Bark.
You see, I couldn't resist when I saw this at Winco a few weeks ago….
You remember the fun Candy Corn Cookie Bark and the Reindeer Corn Cookie Bark?  Well now there is Cupid Corn Cookie Bark!!!
If you haven't made cookie bark yet – what are you waiting for!?!?!
For directions on how to make the super easy and super yummy cookie bark go here. And if you can't find the cute Valentine corn at your store just use the valentine colored M & M's instead.
Because you can never have too much of a good thing – go make up a batch of Cupid Corn Cookie Bark for your sweetheart – they will love you even more for it!!