When my daughter asked if we could host the Thespian Troupe Valentine's mixer I of course agreed.  Not only do I love having the kids at our house but I know these opportunities will be coming to an end soon as Tessa will graduate in June.  I will miss having dozens of teenagers in my house, making lots of noise playing the piano and singing, dancing, talking and just having a good time together.
The kids all bring snacks but you know me, I can't not make something!
Earlier this week I saw the idea for cupcake fondue here and I KNEW I had to find an excuse, and soon, to do it!  The mixer Friday night was the perfect opportunity!!
So if you need a last minute Valentine' party treat this is it.  Not only is it perfect for Valentine's but it would be great for any party, a birthday party, a baby or bridal shower or just for fun!
I took the easy route and used cake mixes for my cupcakes.  One yellow and one chocolate.
I then pulled out my supply of sprinkles and made two batches of "fondue", which is really just runny frosting!
The cupcakes can be put on skewers and dipped into the frosting or since the "fondue" isn't hot, you can just use your hand to dip the top of the cupcake.  Then choose your sprinkle!
The kids had a great time dipping and putting together different combinations.
So cute and fun!
I needed to put a quick table decoration together too.  I shared it on Facebook the other day but in case you didn't see it, here it is.
Lucky for me I came home to a box on my front porch on Friday that had 30 beautiful tulips in it. (My favorite flower).  It was from my sweet hubby for Valentine's day and the 30 years of marriage we are celebrating this year!  They were the perfect centerpiece for the table.
To add to it I just filled some of my canning jars with Valentine candy and put them on my red cake stand.
To the jar of conversation hearts I added some little ribbon flags.  Mine aren't quite a as fancy as the ones I saw here but I like them and they were super quick to put together.
Thank goodness for that little ribbon addiction/collection/pile I have!!

What are your plans for Valentine's Day??  Be sure to tell someone you love them!
Cupcake Fondue and Valentine Table Decor
Ingredients
3

C

powdered sugar

1/3

C

liquid

I used milk but you could also use orange juice, fruit juice, or water

2

tablespoons

light corn syrup

For chocolate version add 1/3 - 1/2 cup cocoa

to taste

Miniature-size cupcakes in the flavor of your choice

cooled and unfrosted

Assorted sprinkles

and other toppings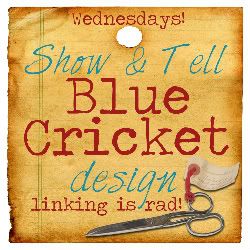 Stay Updated!
Need more recipes and creative ideas? Sign up and get a FREE copy of my ebook! Do you think your friends would love this too? Please share my blog with them. Thanks!