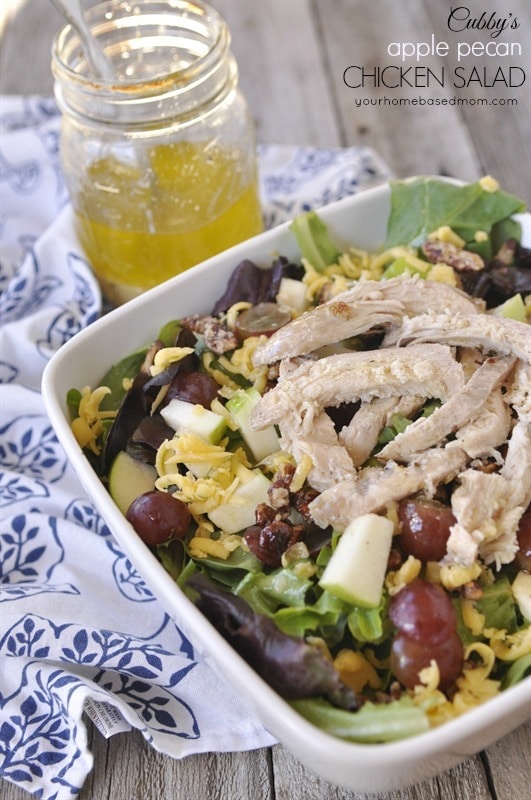 Last week I shared with you one of my favorite salads I get at a Provo, Utah restaurant I visit on my frequent trips there to see my kids.  I fixed it for dinner several times in the last few weeks.  The last time I served it my daughter, Tessa, who is home for a little bit this summer informed me that although she liked the Tri Tip Steak Salad her favorite Cubby's salad was this apple pecan chicken salad.
So of course I had to oblige and fix her favorite salad   – Apple Pecan Chicken Salad. Like the Tri Tip Steak Salad this salad is a great combination of flavors, textures and colors! Gotta love a pretty salad.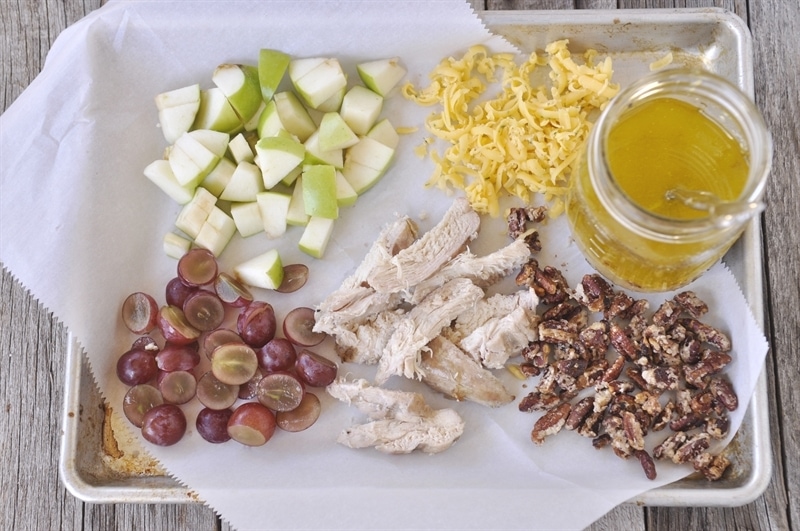 This salad uses a combo of apples, grapes, cheddar cheese, sugared pecans, chicken and a mustard vinaigrette.  I put it all over a nice bed of spring greens and some spinach.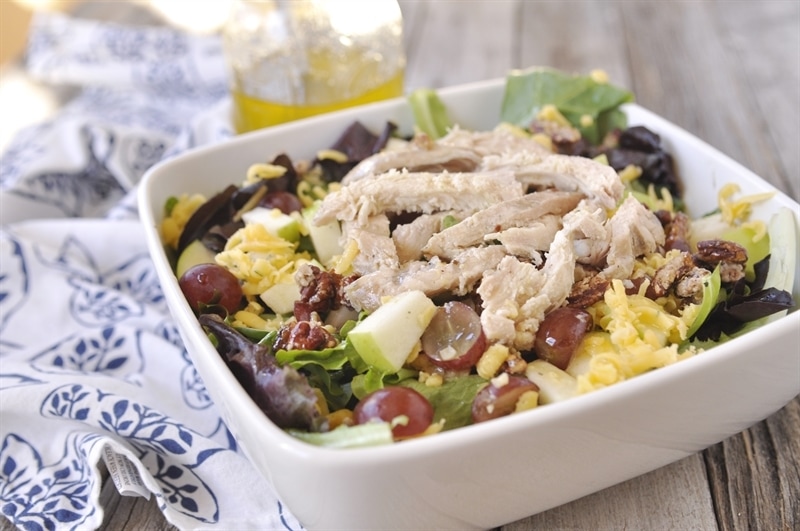 And then drizzle it with some mustard vinaigrette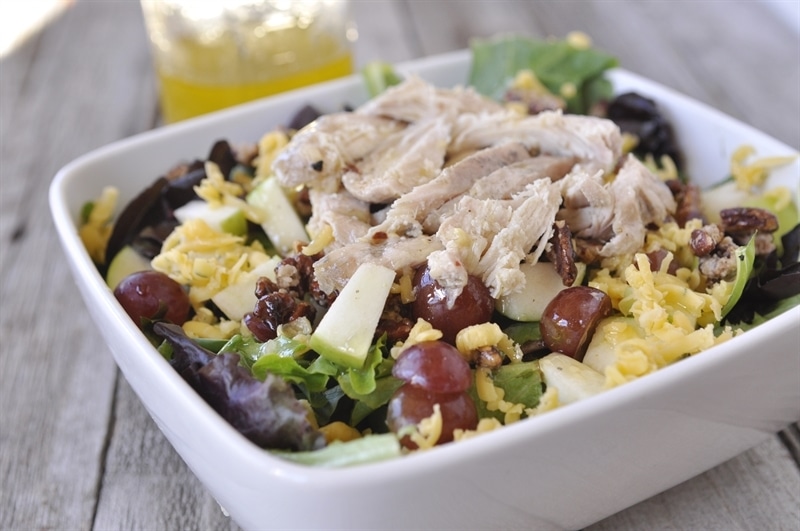 I grilled some chicken specifically for the salad.  I just let the chicken sit it some olive oil, salt and lemon juice for an hour or so and then grilled it but it would perfectly with any leftover chicken you might have!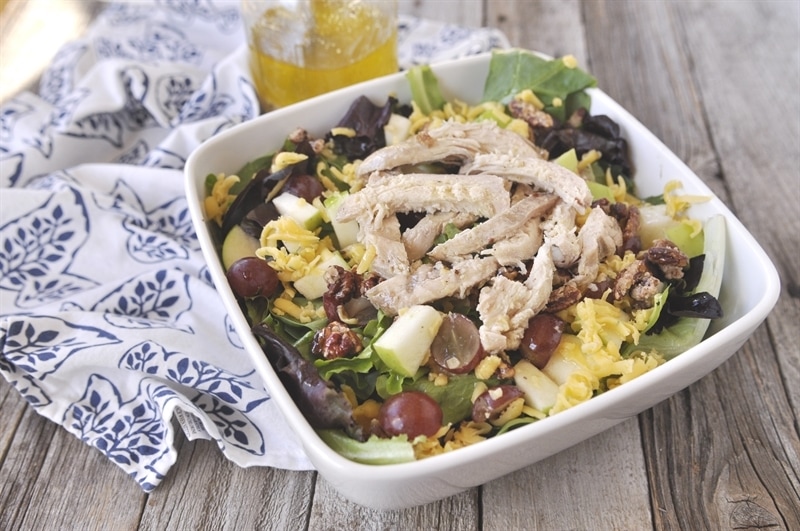 Be sure and check out the Cubby's Tri Tip Steak Salad too!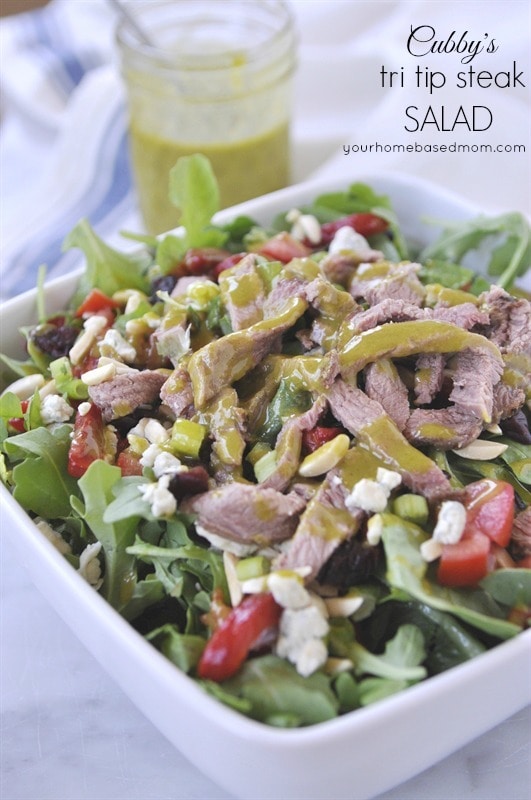 Apple Pecan Chicken Salad Recipe
Cubby's Apple Pecan Chicken Salad
Ingredients
1 green apple diced
1 C red grapes cut in half
1/2 C sugared pecans
1/2 C grated Cheddar Cheese
2 C chicken diced
spring greens and spinach
Mustard Vinaigrette
1/2 C white vinegar
1 Tbsp honey
2 tsp dijon mustard
1 1/2 tsp salt
2 tsp minced garlic
1/2 C olive oil
1/2 C vegetable oil
dash of red pepper flakes
Instructions
Mustard Vinaigrette
In a small bowl combine all ingredients. Stir until combined

Chill until ready to serve.

Assemble salad and top with vinaigrette