My oldest son is married!  This is a day we've waited for and we couldn't be happier.  It was a magical weekend and I can't wait to share some of it with you here on the blog in the coming weeks.  If you'd like a sneak peak of the weekend check out my personal Instagram feed for lots of photos – @leighannewilkes
Chicken Potstickers make a fun appetizer or can be served as a main dish too.
Potstickers are one of my favorite things to order when we go out for or order in Chinese food.  Some restaurants call them gyoza or won tons.  They are super easy to make at home.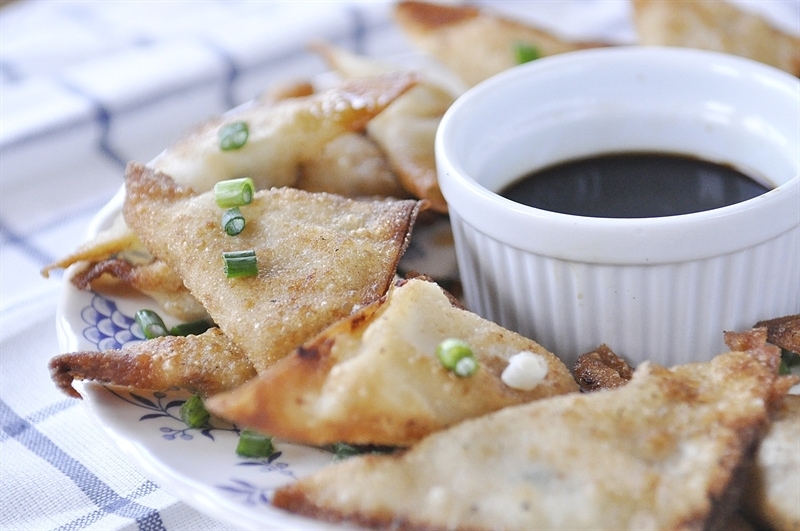 I like to use ground chicken in mine but you could use ground turkey or ground pork.  I add in some garlic, green onion, soy sauce, sesame oil, ginger, rice vinegar, chili oil and a pinch of sugar for lots of yummy flavor.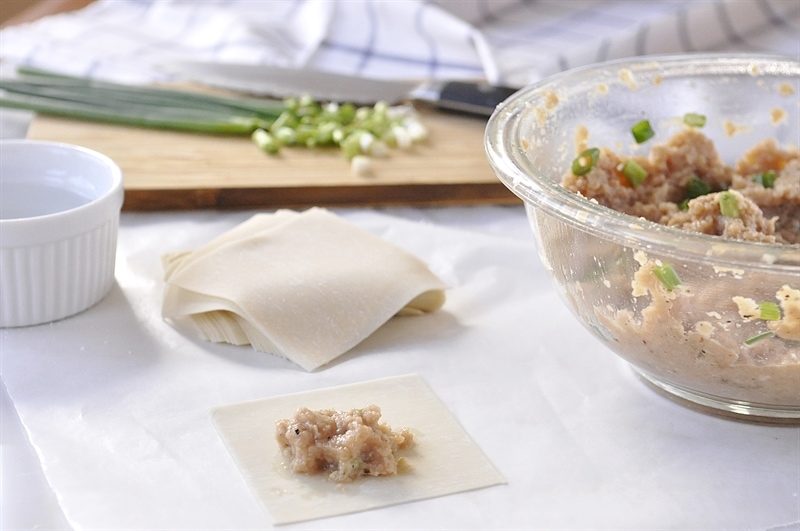 The only other thing you will need are some potsticker or won ton wrappers.  They can be found in the produce section of the grocery store.  Just place a large teaspoon of filling on the wrapper.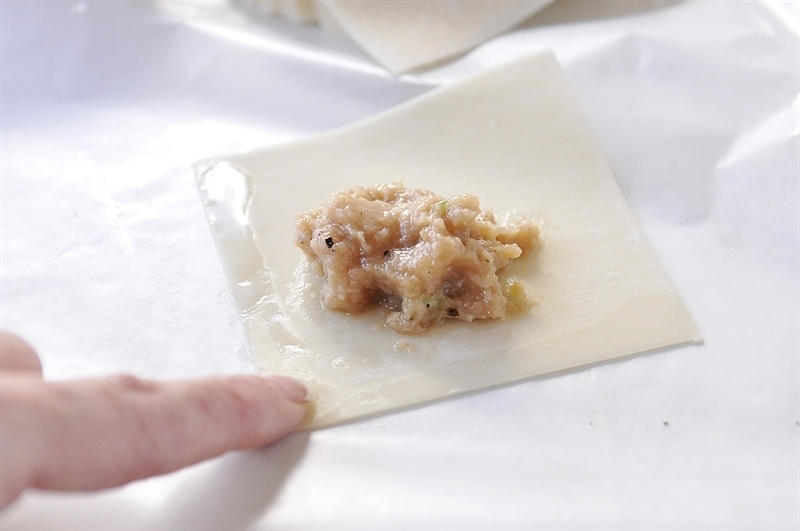 Dip your finger into water and run it around the bottom two edges of the wrapper and fold the top part over and seal the edges shut.  The water will act like glue and keep the filling from seeping out as they cook.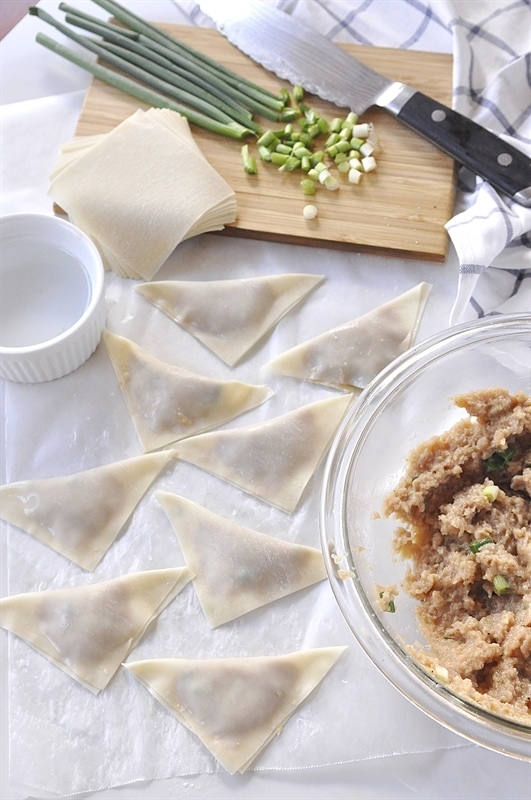 Then heat some oil (about 2-3 Tbsp) in a heavy skillet over medium heat.  I like to use my cast iron skillet.  Once the oil is hot, add the potstickers in a single layer and cook until golden and crisp.  About 2 minutes per side.  You want to make sure the ground chicken cooks through all the way.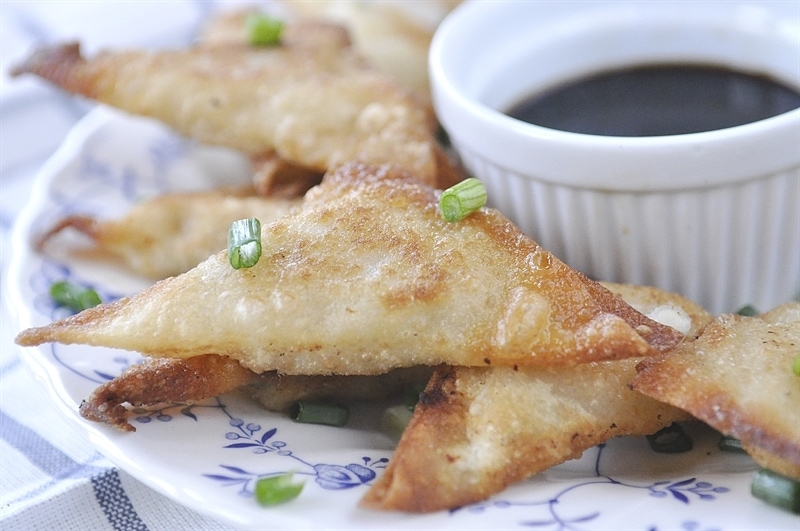 I like to add a little color when I serve them and top them with some chopped green onion.  Dip them into soy sauce and enjoy!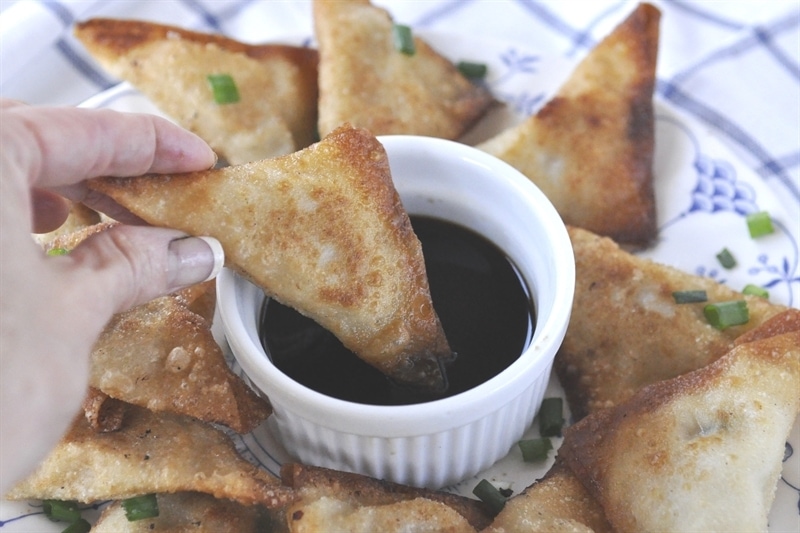 Potstickers are usually served as an appetizer but I like to enjoy them as a main dish and they make a perfect lunch.  You can make up a bunch of the potstickers and then freeze them before cooking them and just pull them out as you need them and fry them up in oil.  You can cook them while they are still frozen.   Be sure and flash freeze them in a single layer so they don't stick together.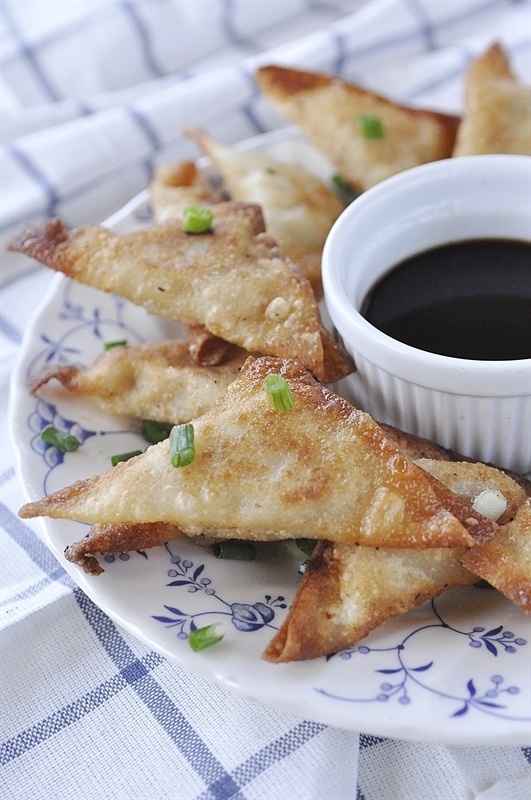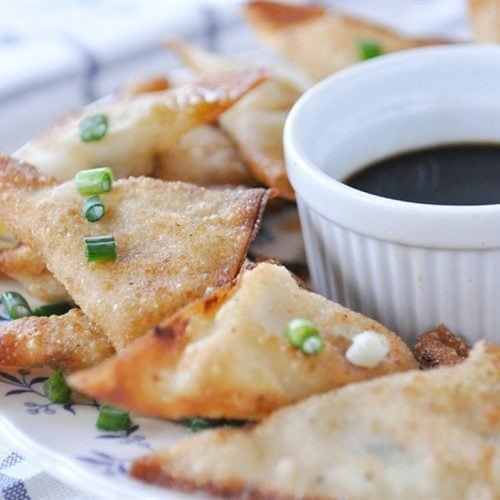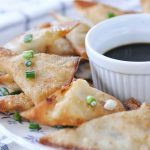 Print
Chicken Potstickers
Ingredients
1

lb.

ground chicken

2

cloves

garlic

minced

2

green onions

thinly sliced

2

Tbsp

soy sauce

1

Tbsp

sesame oil

1/2

Tbsp

freshly grated ginger

2

tsp

rice vinegar

1

tsp

chili oil

2

tsp

sugar

1/4

tsp

pepper

36 - 2

inch

won ton wrappers

2-3

Tbsp

vegetable oil

soy sauce for dipping
Instructions
In a bowl combine the chicken garlic, green onions, soy sauce, sesame oil, ginger, rice vinegar, chili oil, pepper, sugar

To assemble the potstickers, place 1 Tbsp of filling in the bottom half of the wrapper. Use your finger to rub the edges of the wrapper with water. Fold the wrapper over in half to cover the filling and form a triangle.

Pinch the edges closed.

Heat oil in a large pan over medium heat. Add potstickers, in a single layer and cook until golden brown on both sides, 2-3 minutes per side.

Serve with soy sauce.

Get my Weekly Menu Plan for FREE!
Receive my FREE "What's for Dinner?" Meal Planning Course, a copy of my FREE ebook that includes my most popular recipes and my FREE weekly Meal Plan.