Blender Salsa Verde comes together in minutes and is so delicious and has so many fun uses.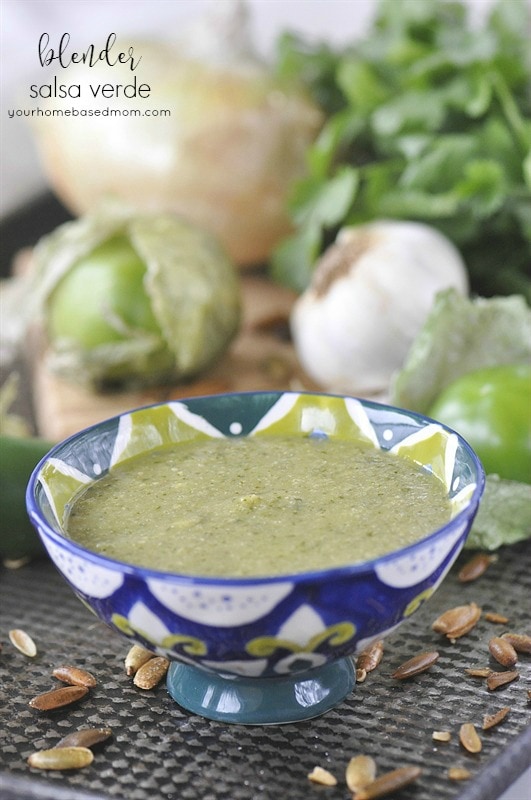 We are big Mexican food fans at our house and it is one of our favorite things to go out for.  I have to be honest though,  I usually go for the chips and salsa.  I truly hope there are chips and salsa in heaven.  I judge a good Mexican restaurant by their chips and salsa but I also love to whip up a big batch of salsa at home.  Add some chips to that and I've got a meal.  Making salsa in the blender is so easy and I've shared my favorite Quick and Easy Salsa before that is made in the blender.  It really doesn't get much easier than that.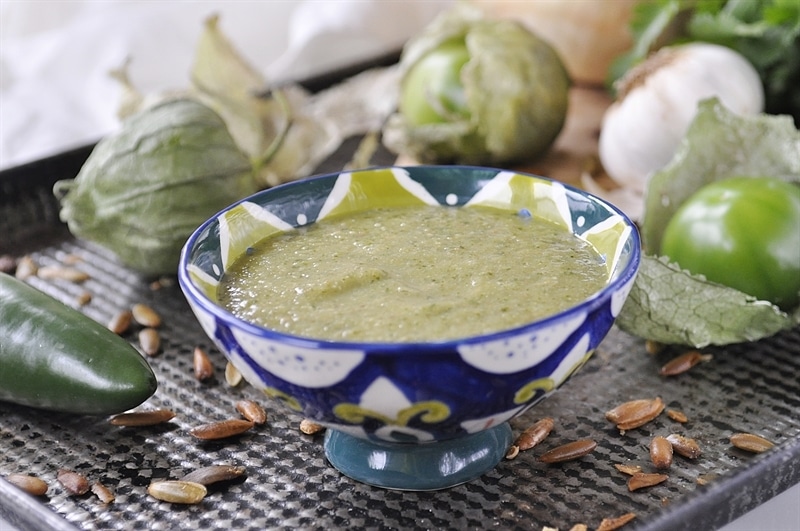 During tomato season, I also like to make my own Canned Salsa.  It's a delicious, sweet salsa and I'm always sad when I run out before tomato season comes around again.
Today's salsa recipe is not your traditional tomato based salsa.  This one is a green salsa and it uses tomatillos which can be found in the produce section and it's also made in the blender.  With St. Patrick's Day coming this would be a fun green food to serve at dinner, not too Irish, but delicious.  I'll be sharing a recipe or two in the next week that uses today's Blender Salsa Verde.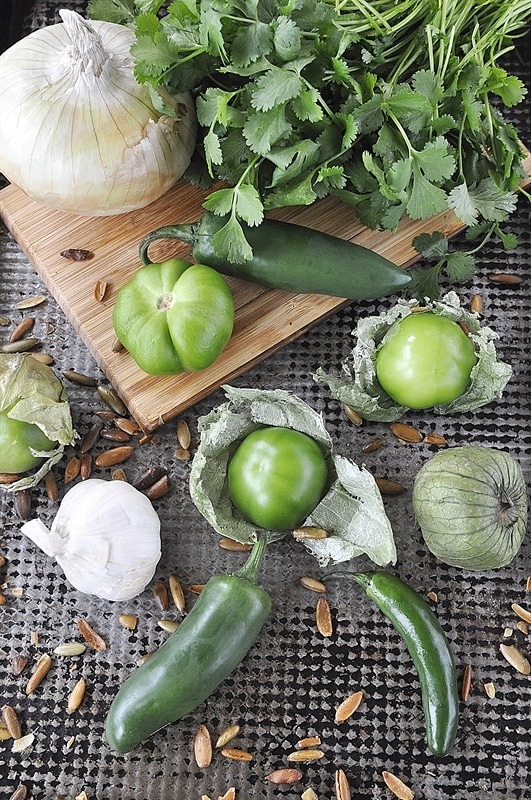 This salsa comes together so quickly.  Within 15 minutes you can have delicious Salsa Verde.  The fist step is to boil the tomatillos along with the jalapeno, onion in a large saucepan of water.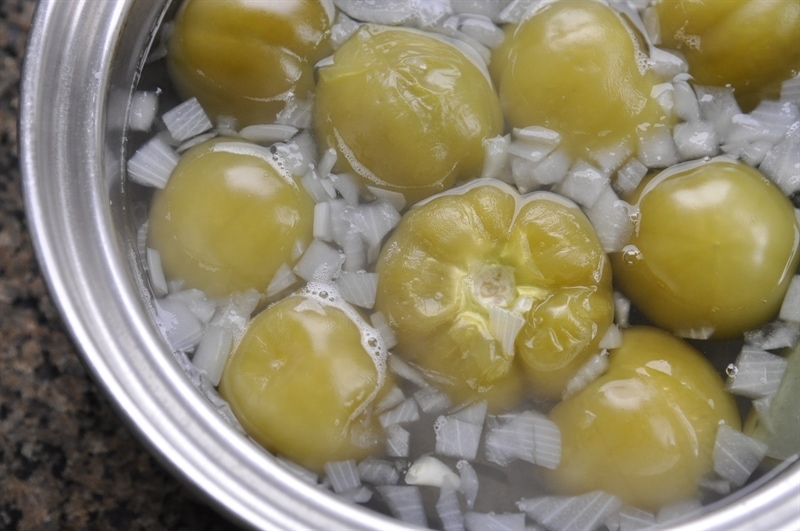 Boil just until the tomatillos turn light green.  Then drain them.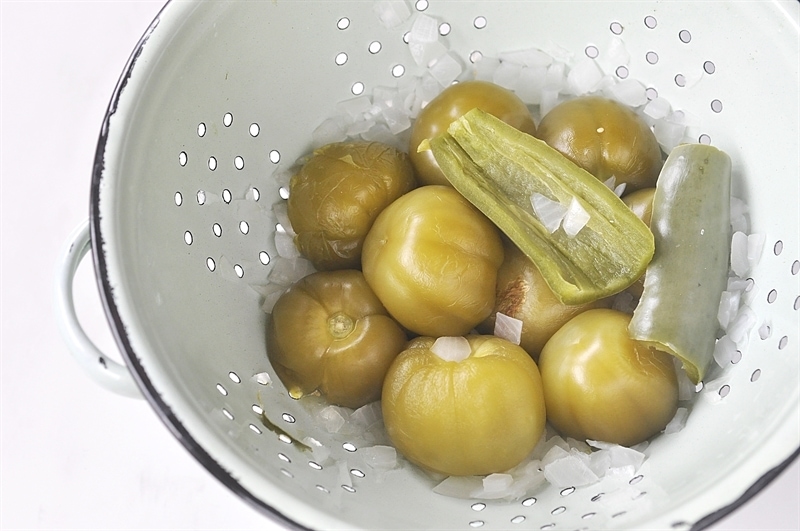 Then the tomatillo mixture along with everything else gets put in your blender.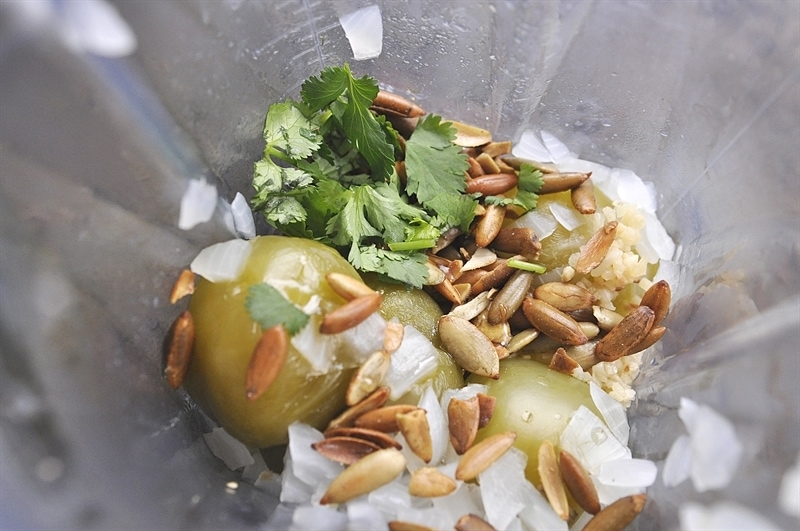 Just pulse it a few times to blend it all up and you're done!  Find my favorite blender here.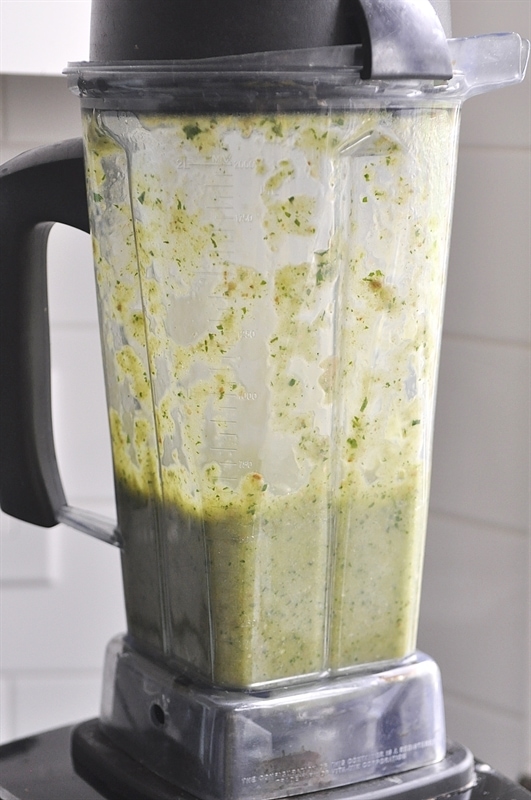 Salsa Verde is a sweeter salsa than traditional tomato based salsa.  It works great with chips or can be used as a condiment or topping on meat.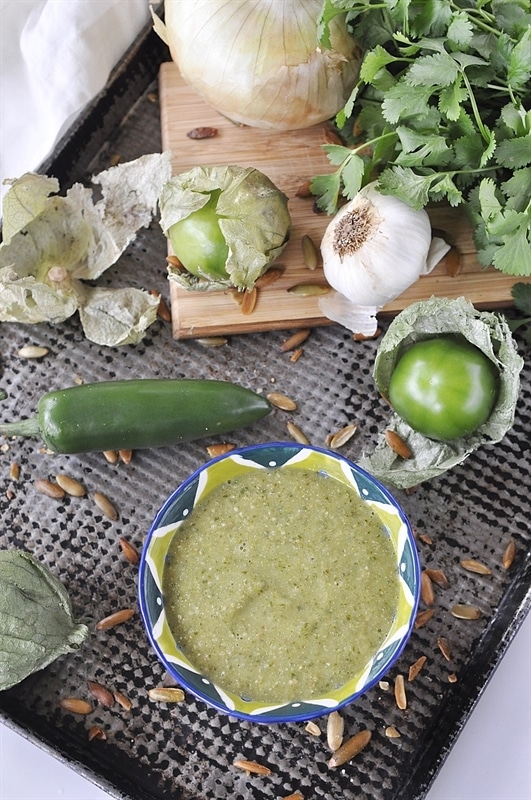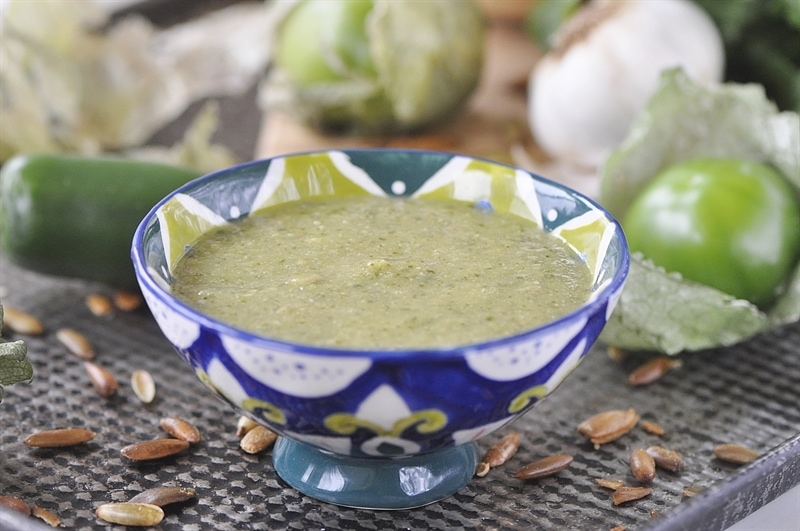 One of my favorite ways to cook pork uses salsa verde – slow cooker salsa verde carnitas.  I also love these Chile Verde Enchiladas.  Stay tuned and next week I'll have another yummy recipe for you that uses salsa verde.
But in the mean time grab that bag of chips and start dipping!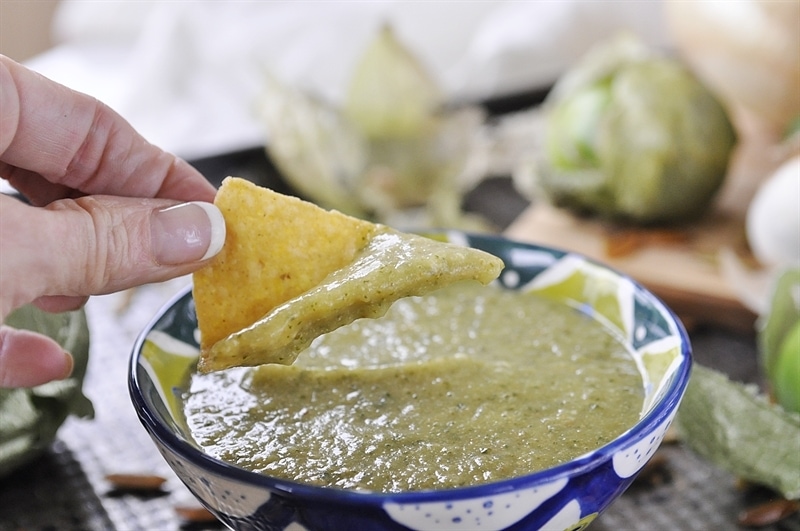 Check out my other favorite salsa recipes here:  Quick & Easy Salsa and Canned Salsa  You can shop my favorite blender here.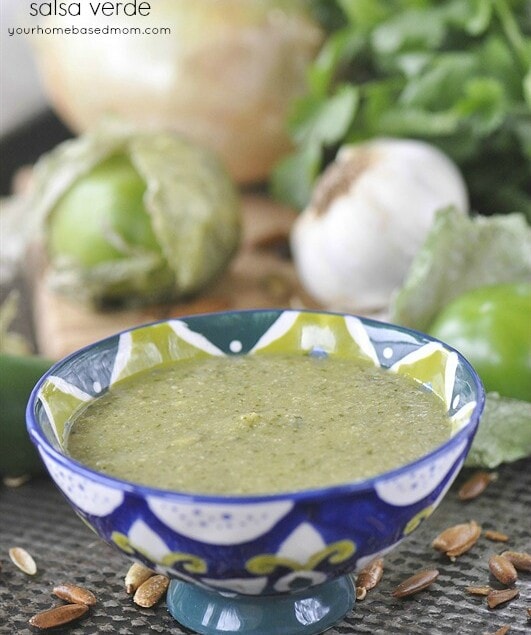 Blender Salsa Verde
Ingredients
1 lb tomatillos husks removed
1/2 C chopped onion
1 fresh jalapeno havled and seeded
2 tsp chopped garlic
1/2 C fresh cilantro leaves
3 Tbsp pepitas toasted and salted
1 tsp honey
1/4 tsp. salt
Instructions
In a large saucepan, boil tomatillos, onion, jalapeno in water for about 8 minutes or until tomatillos turn light green.

Drain

Put tomatillo mixture into blender, add cilantro, peppitas, honey, salt and garlic.

Cover and blend until smooth