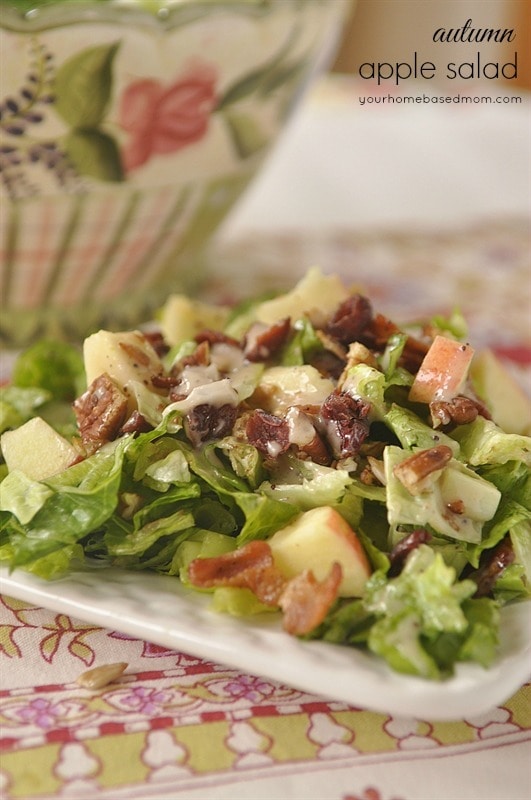 I struggle with salad portions.  Since we have become a reduced size family I just can't seem to figure out how much salad to make for dinner.  I always  make too much and my husband always comments on how I make too much salad.  No matter how hard I try I just can't seem to get it right!
Well, the night I made this salad no one complained that I had made too much salad.  We ate it all!  I adapted this recipe from one I found on Pinterest.I love a salad with texture and this salad has a ot of great texture.  There is the crunch of the apple and the crisp bacon.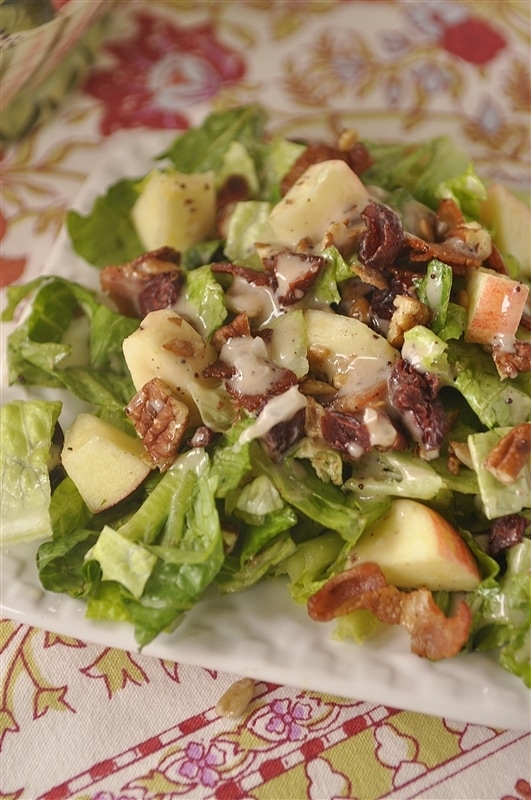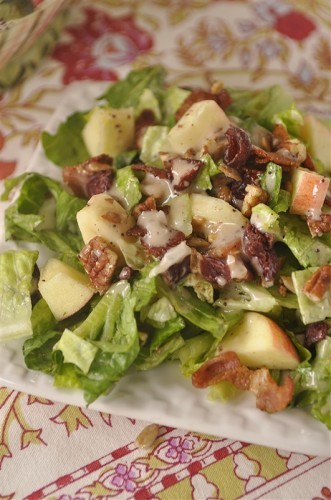 You also have some great texture and flavor from the pecans and the craisinets.  There are all kinds of flavors to enjoy.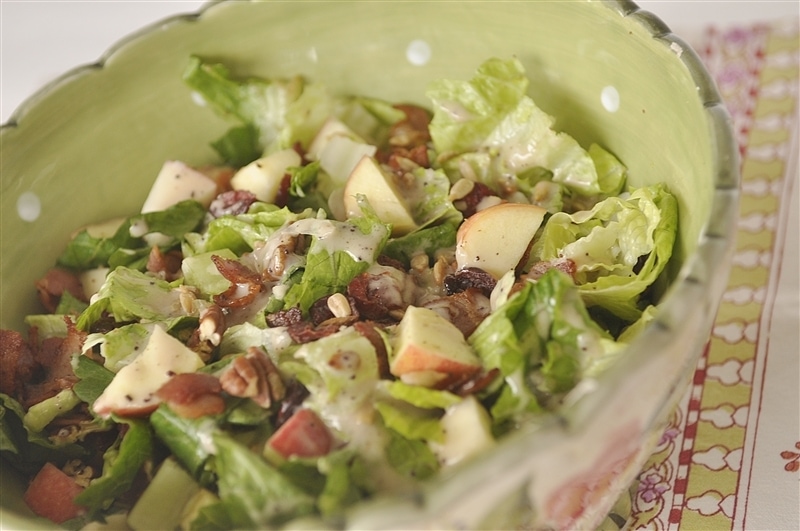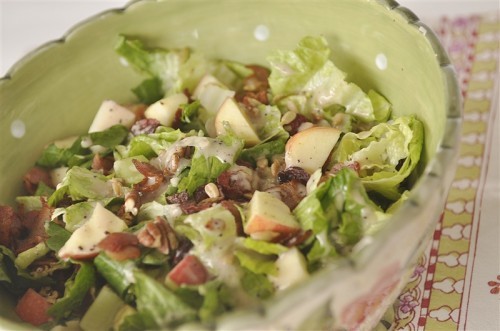 The dressing is as easy as they come.  It is store bought!  I used a half and half combination of poppy seed and balsamic vinaigrette.  Use your favorite brands.  I used Trader Joes.  It was a great combination.
The perfect salad combination – lots of great texture and great taste!    I am sure there are a lot of other fun flavor combinations you could come up with by trying different fruits (oranges, pears, etc.) and different nuts (almonds, walnuts, hazelnuts)  Get creative with your dressing combination too.  Take what's in your refrigerator and try combining them!  Let me know what good combos you come up with!!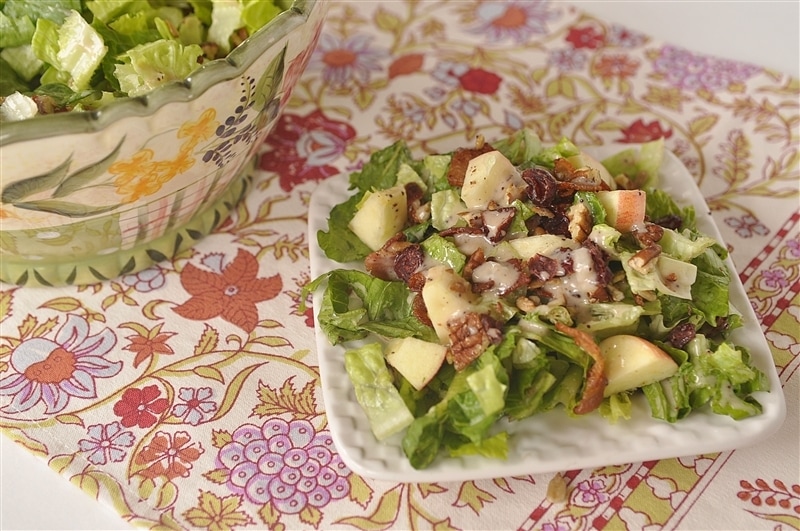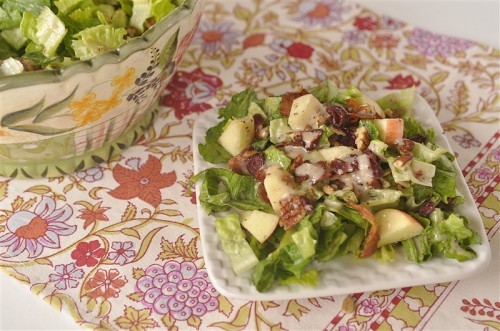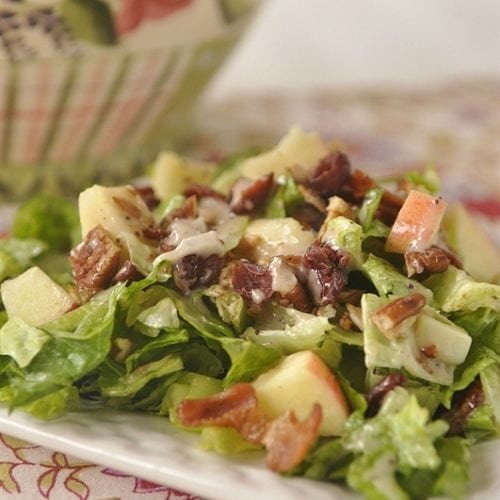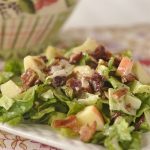 Print
Autumn Apple Salad
Ingredients
Combination of romaine and baby spinach

I was out of baby spinach so it's not in the photo

1/2

C

Craisinets

1

C

chopped pecans

1

apple

diced

6

slices

bacon

fried and crumbled

1/2

C

poppy seed dressing

1/2

C

balsamic vinaigrette
Instructions
Mix dressings together. Combine all other ingredients and then drizzle dressing. Enjoy!