Washi Tape Easter Eggs is a fun and easy way to decorate Easter eggs. Just fill your eggs with candy and decorate.
Be sure to check out all of our other fun Easter activities including How To Grow Easter Grass, Easter Egg Scriptures and Resurrection Cookies. All of our Easter recipes and ideas can be found here.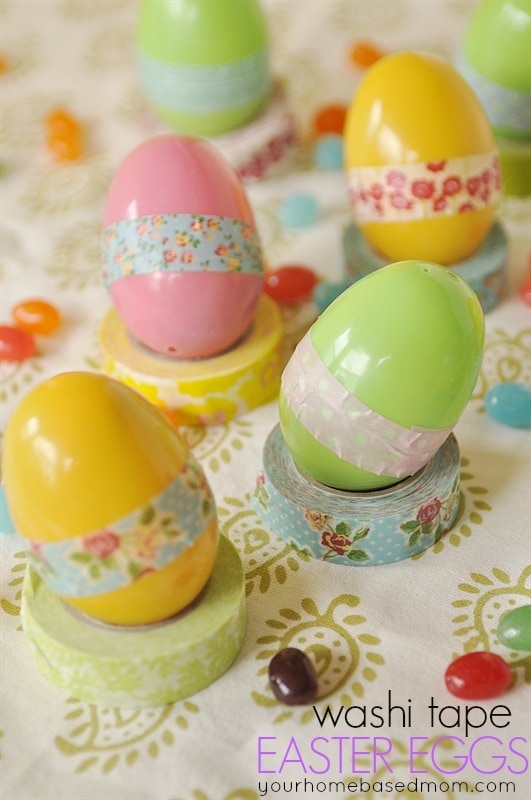 I have developed a new little addiction this year and it's Washi Tape.
What is Washi Tape?
Washi Tape is Japanese masking tape. It isn't like the boring cream colored masking tape we use here in the US – it is pretty masking tape. So of course I had to have me some. I had to have me a lot!
Here are just a few of them.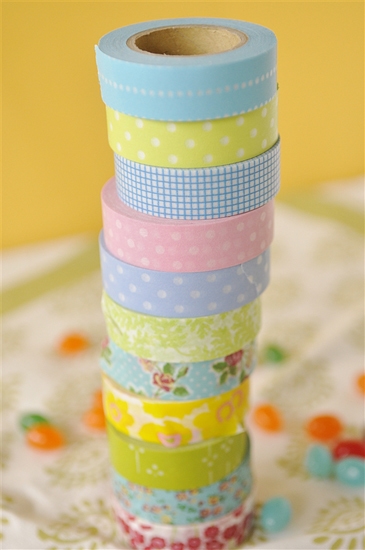 How to Use Washi Tape
I am using Washi Tape on lots of things. It is a fun and colorful way to tape close a present, no more clear scotch tape.
I've also been using it in my scrapbooking and any time I need a piece of tape. Why use clear tape when you can use Washi Tape.
I saw some darling Easter eggs over at Craftaholics Anonymous that had been closed up with Washi Tape and loved it. It was the perfect way to decorate up the eggs I was putting in the Easter care package I was sending to the kids in Utah.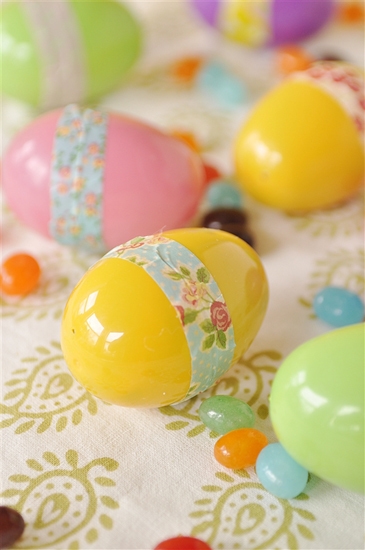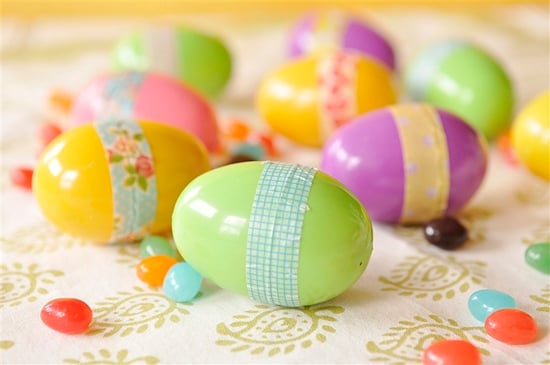 How to Decorate Plastic Easter Eggs with Washi Tape

It's so easy to do. After you have filled your egg with your favorite candy just wrap a piece of tape around the seam of the egg.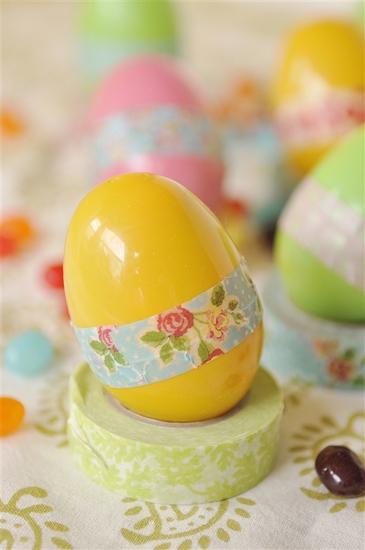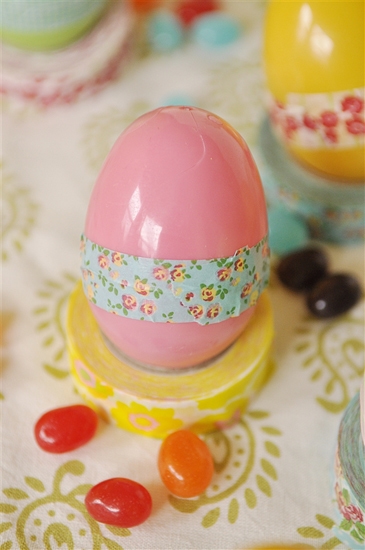 It turns a plain egg into a pretty egg!
You can find Washi Tape in every color, pattern and design.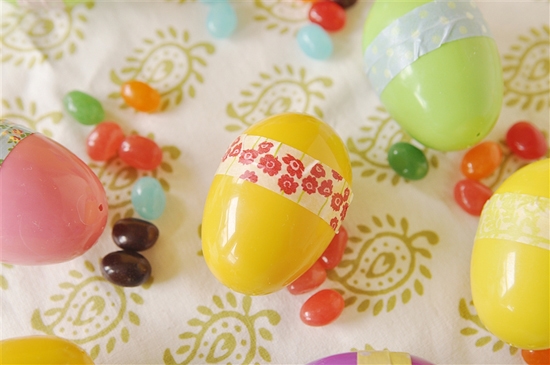 Where to Buy Washi Tape
Some of my favorite places to purchase Washi Tape are: Cute Tape and you can find lots of it on Etsy. Two of my favorite etsy shops to buy Washi tape are Pretty Tape and In the Clear.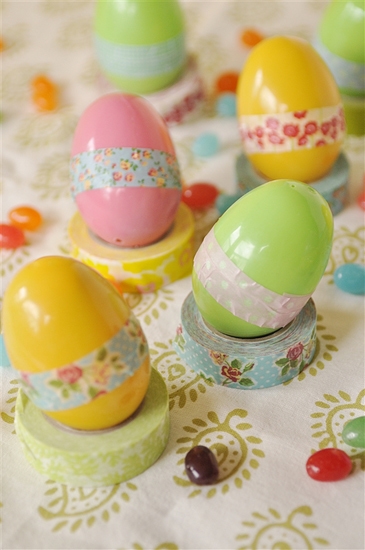 Warning: It can become addictive.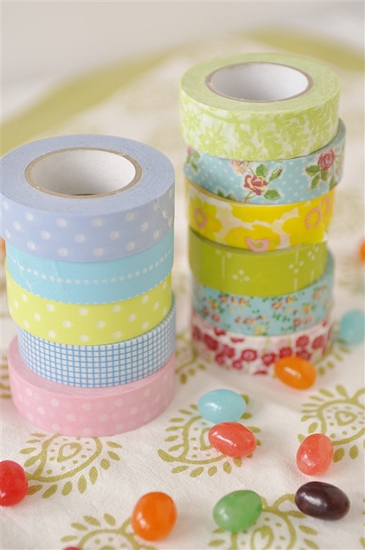 What are you putting in your Easter eggs this year? Mine are full of Starburst and Jolly Rancher Jelly Beans, mini Milk Ways, Reese Chocolate Eggs!