The process of making Resurrection cookies is a wonderful way to share the Easter story. And they are a meringue cookie filled with nuts or chocolate.
For other fun Easter ideas and traditions to do with the family be sure and check out Easter Scripture Eggs, Naturally Dyed Easter Eggs and How to Grow Easter Grass. All my favorite Easter recipes and ideas.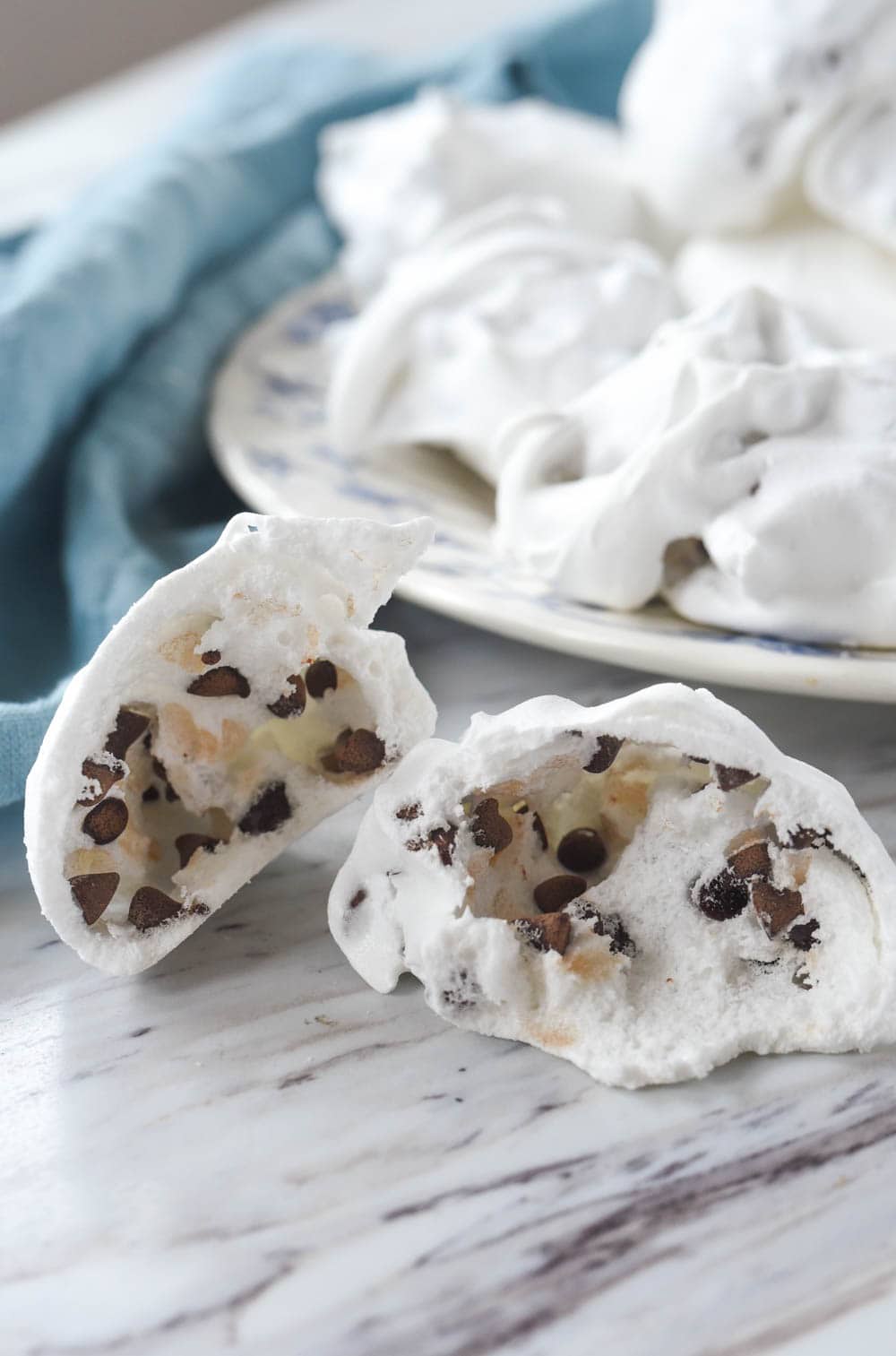 This activity is a fun thing to do as a family Easter weekend, Saturday night, the night before Easter. We did it with our Activity Day girls the week before Easter and they really enjoyed it, especially eating the cookies.
What are Resurrection Cookies?
The process of making Resurrection cookies is a wonderful way to share the Easter story. Each step and ingredient of the recipe represents a part of the story and the final product. The cookie, is a representation of the empty tomb that was found on Easter morning and the meringues cook so that the middle of the cookie is hallow.
I found the recipe over at The Idea Room and you can visit Amy to get a printout of the scriptures and directions.
Empty Tomb Cookie Ingredients:
The ingredients are simple:
pecans
egg whites
white vinegar
sugar
pinch of salt
Use half nuts and half chocolate chips if you prefer or all chocolate chips. Preheat oven to 300 degrees before you start.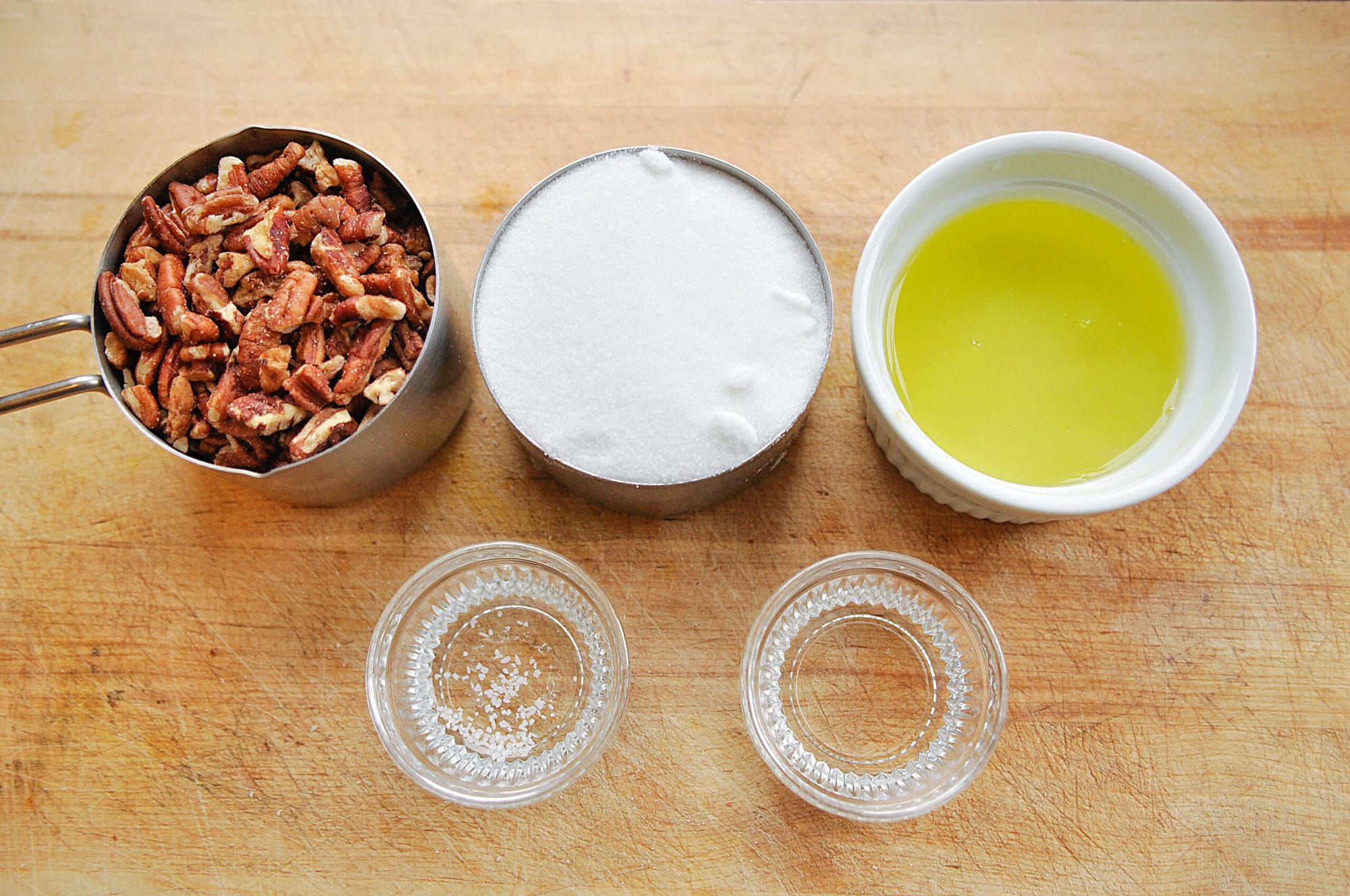 How to Make resurrection Cookies
The night before:
Preheat oven to 300 degrees F.
1: Place pecans in a plastic baggie and seal and beat the nuts with a wooden spoon to break them into small pieces. This represents when Jesus was arrested and beaten by Roman soldiers (Read John 19:1-3)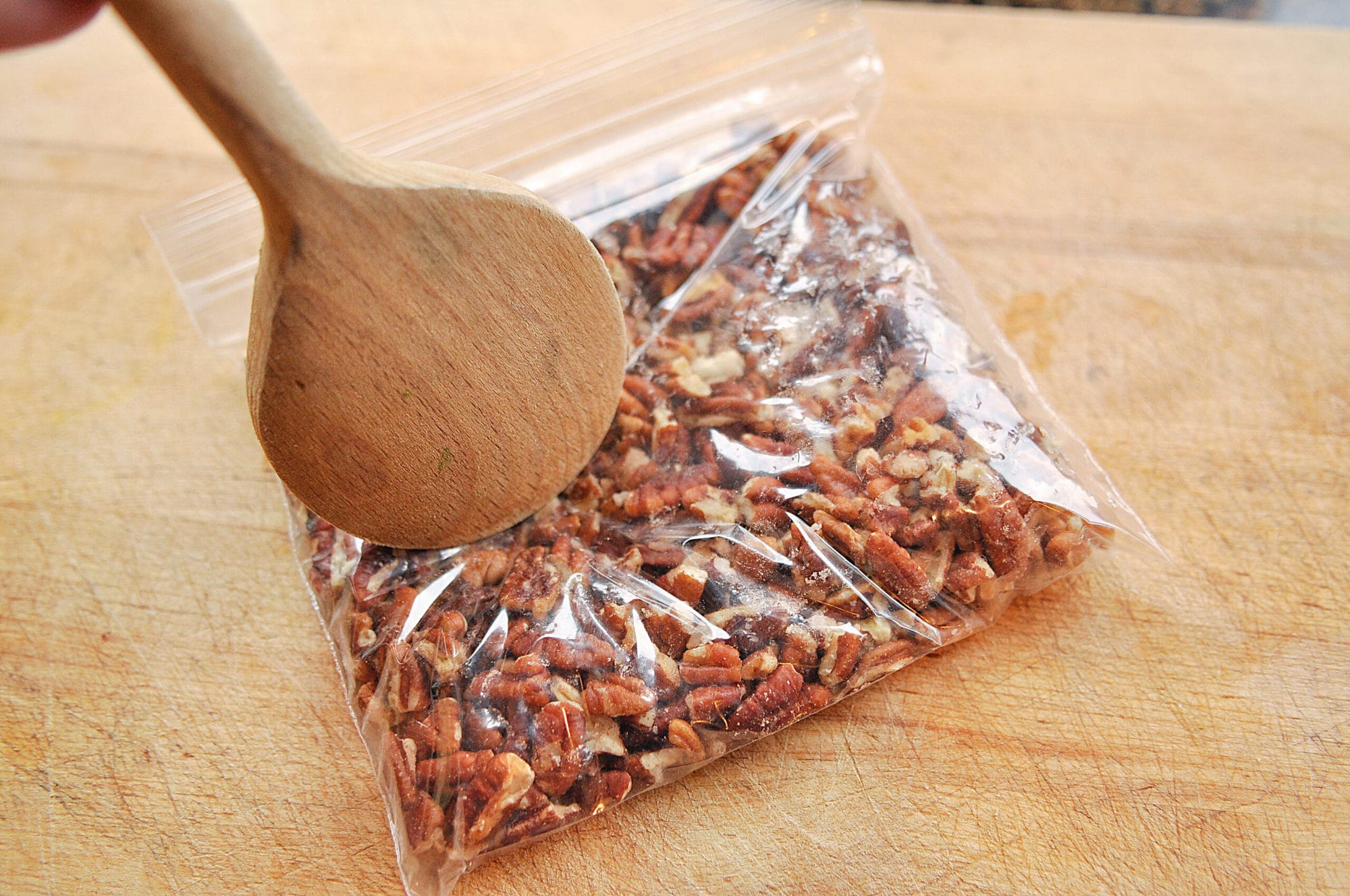 2: Smell the vinegar. Talk about how Jesus was forced to drink it when he was thirsty on the cross and add the vinegar to the bowl. (John 19:28-30)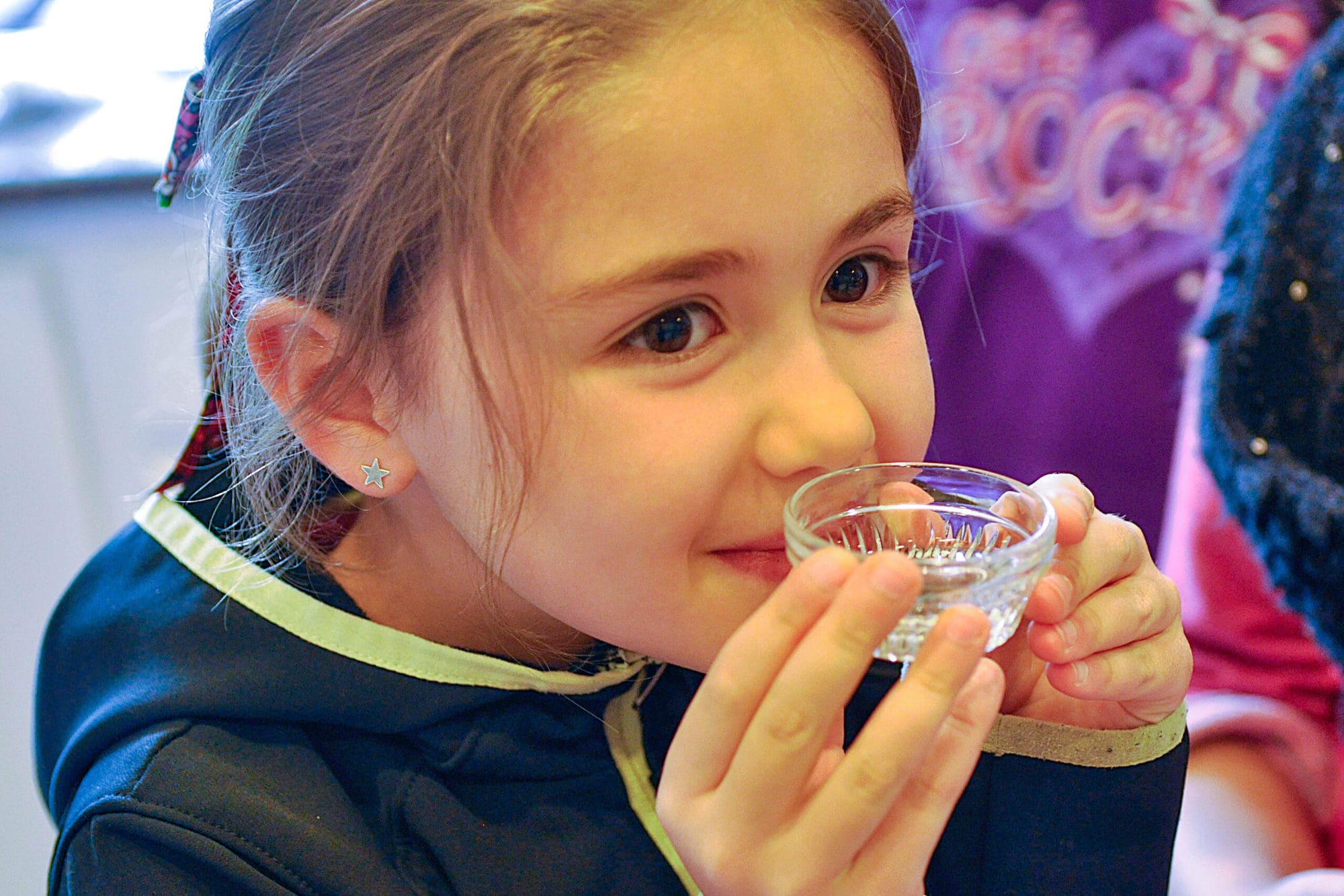 3: Add egg whites to bowl. Eggs represent life and that by giving His life, Jesus gave us eternal life. (Read John 10:10-11)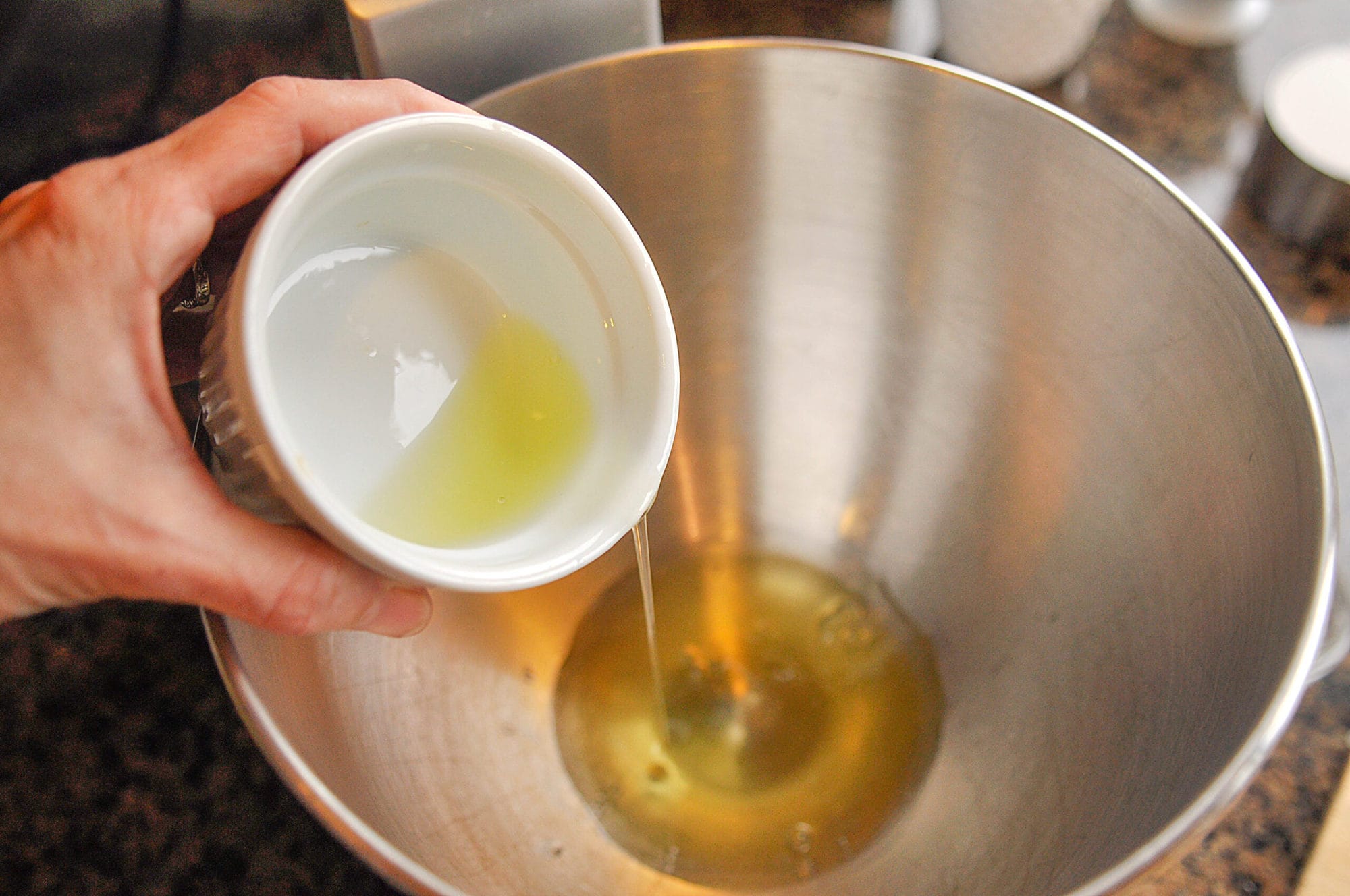 4: Give everyone a little salt in their hand and encourage them to taste it. The salt represents the salty tears that were shed by Jesus' followers and the bitterness of our sin. Place a pinch of salt is added to the bowl. (Read Luke 23:27)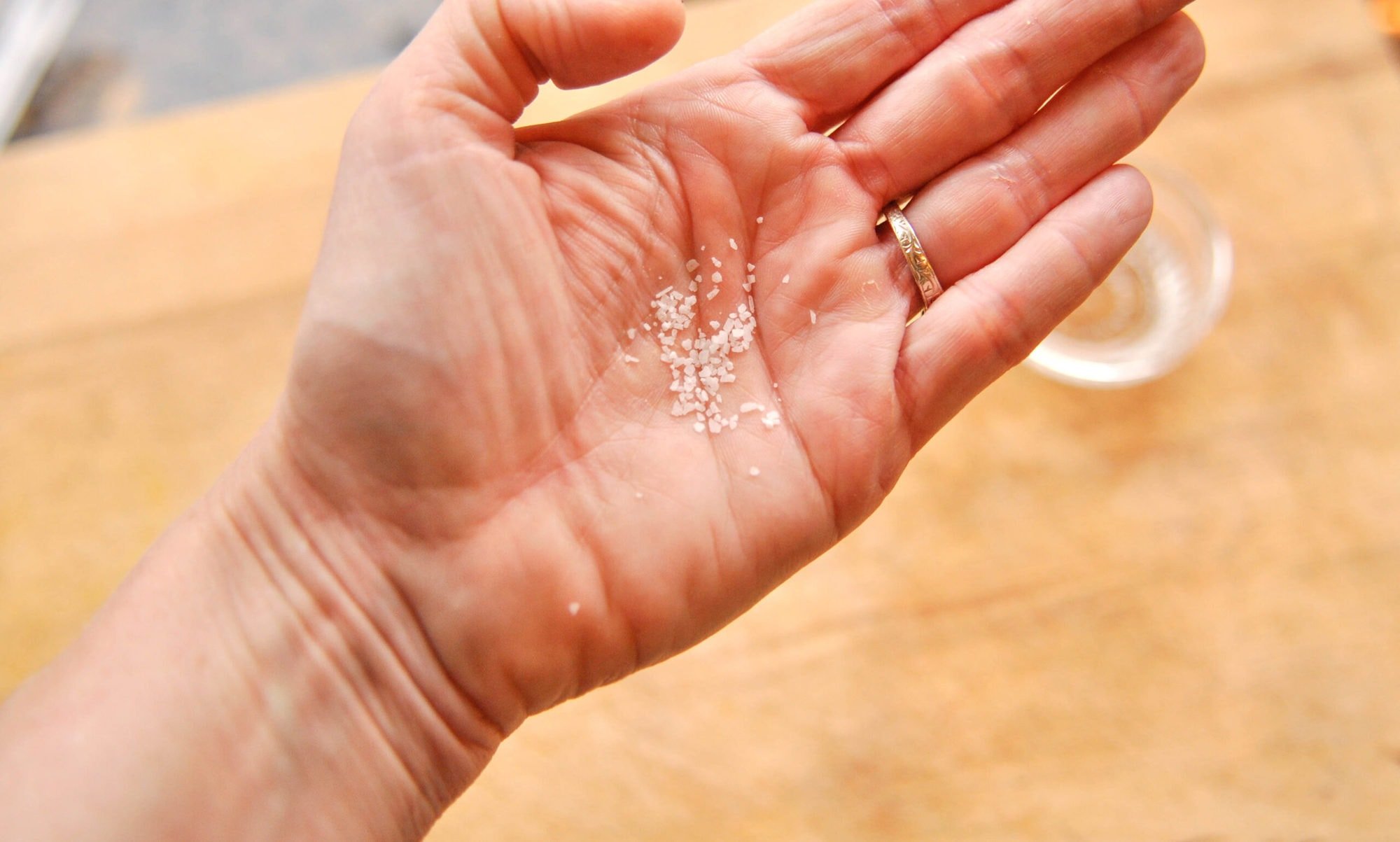 5: Add the sugar. Sugar is added to show that the sweetest part of the story is that Jesus died because He loves us. (Read Psalms 34:8 and John 3:16)
6: Beat the egg whites to form peaks, about 10-12 minutes. The white color represents the purity in God's eyes of those whose sins have been cleansed by Christ. (Read Isaiah 1:18 and John 3:1-3)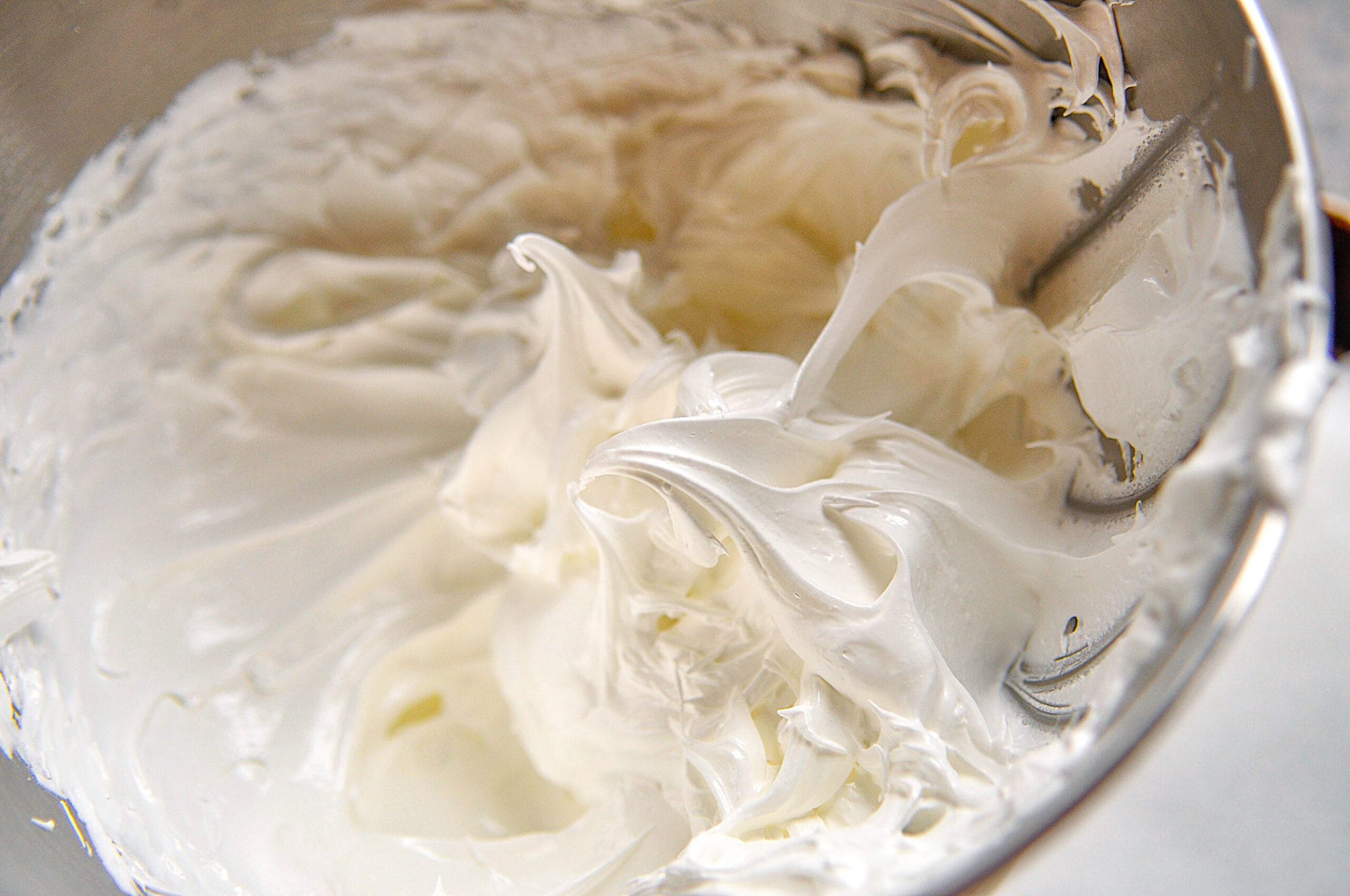 7: Fold in the nuts or mini chocolate chips and drop by teaspoons onto parchment paper covered cookie sheet. Each mound represents the rocky tomb where Jesus' body was placed. (Read Matthew 27:57-60)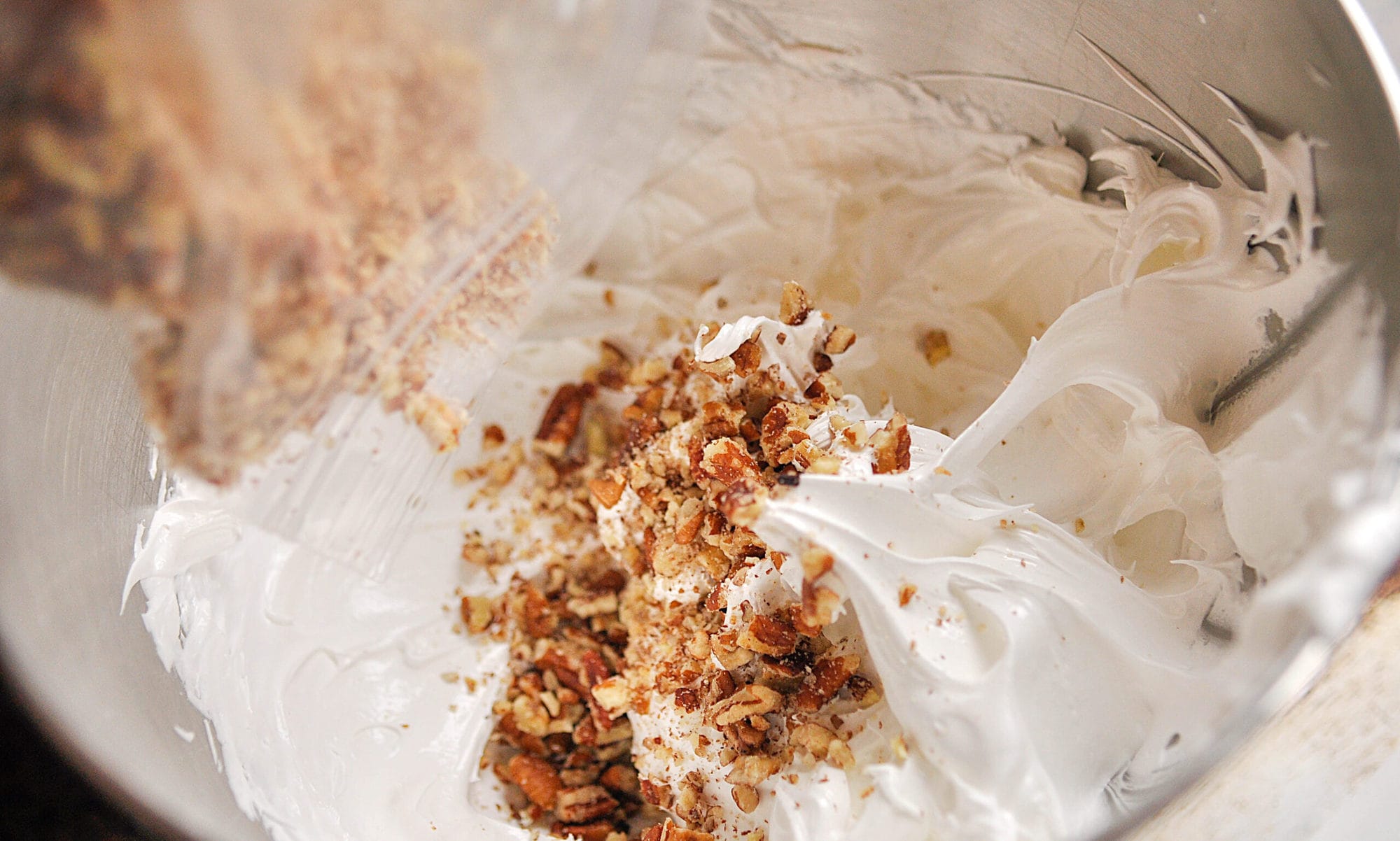 8: Place cookie sheet in preheated oven and turn the oven OFF. Use masking tape to seal the oven just as the tomb was sealed. (Read Matthew 27:65-66)
9. Go to bed! Just as you may feel sad to leave the cookies in the oven overnight, Jesus' followers were sad when the tomb was sealed and they had to leave his body there. (Read John 16:20,22)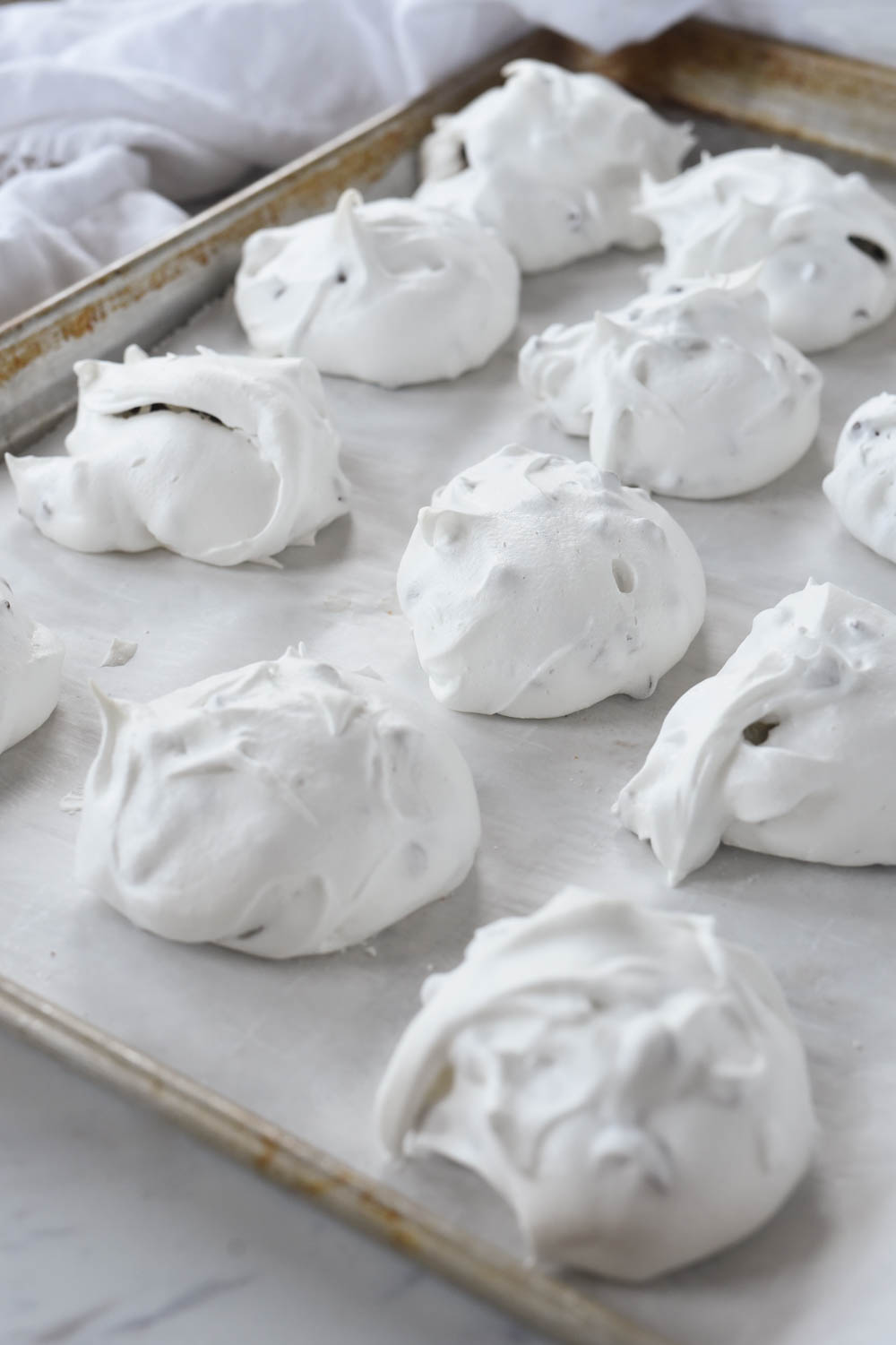 Easter Morning
10. On Easter morning open the oven and give everyone a cookie. Take a bite and discover that the cookies are hollow just as on the first Easter morning Jesus' followers discovered the empty tomb. (Read Matthew 28:1-9)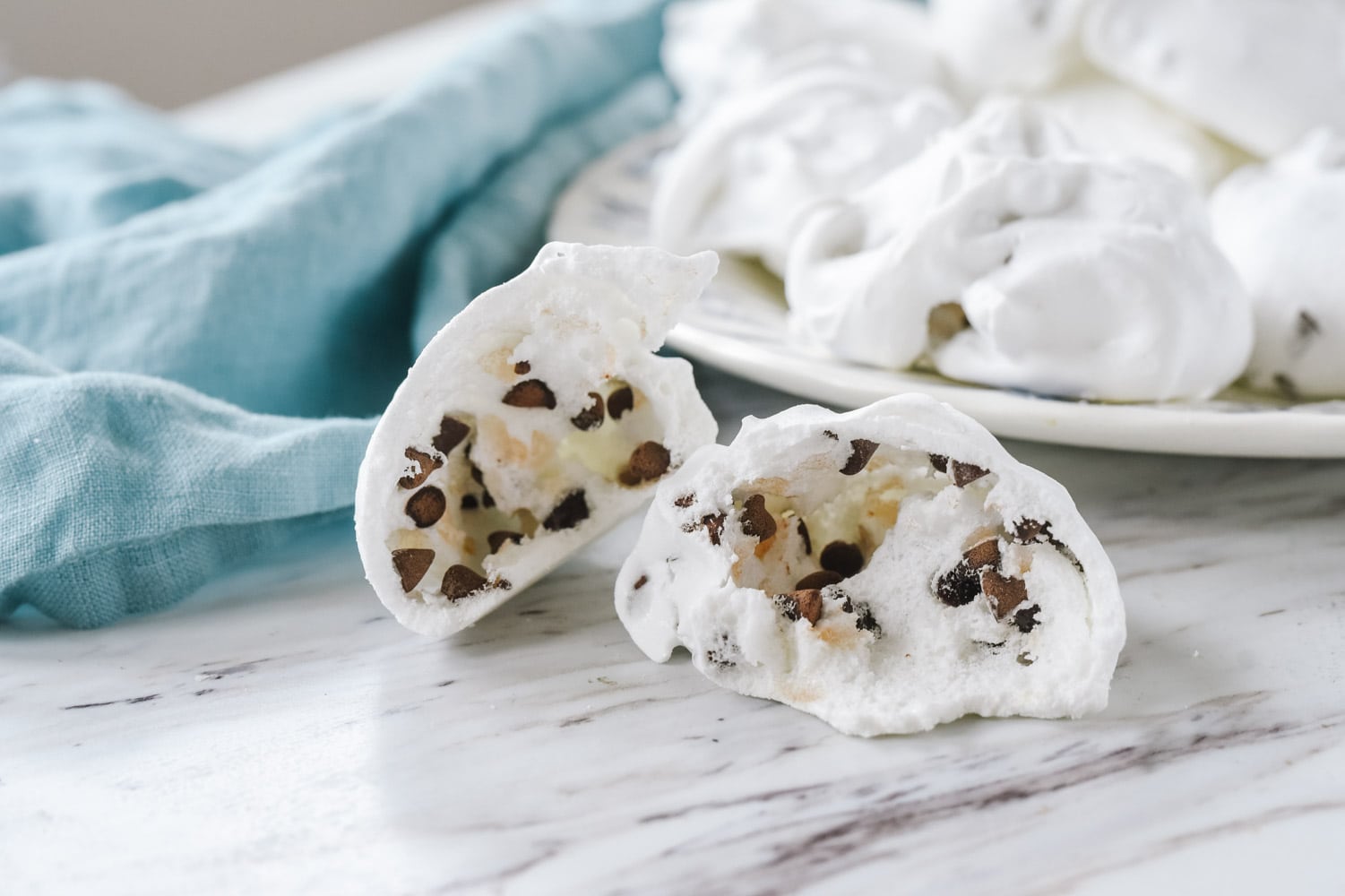 It is a simple and fun way to share the Easter story with your family and it is yummy too!
I am grateful for the Easter story and that I know that my Savior lives and that He died so that I may, each day, have the opportunity to begin again. I am grateful for the opportunity to repent of my sins and to be better and to do better.
Download the pdf here – Resurrection Cookies or Easter Story Cookies
Other fun Easter ideas:
Be sure and follow me over on You Tube for weekly cooking demos.
Resurrection Cookies
 The process of making Resurrection cookies is a wonderful way to share the Easter story. And they are a meringue cookie filled with nuts or chocolate.
Ingredients
1 cup pecans or mini chocolate chips
1 tsp vinegar
pinch of salt
1 cup sugar
3 egg whites
Instructions
Preheat oven to 300 degrees F.

Place pecans in plastic bag and crush with the back of a wooden spoon

Add vinegar, egg whites, salt and sugar into mixer.

Beat until egg whites are stiff, about 5-10 minutes.

Fold in nuts and or chocolate chips

Cover cookie sheet with parchment paper or a brown grocery bag

Place meringue by spoonful onto baking sheet

Place into hot oven and turn oven OFF. Keep the door shut and allow to sit overnight
Nutrition Facts:
Calories: 125kcal (6%) Carbohydrates: 17g (6%) Protein: 1g (2%) Fat: 5g (8%) Sodium: 12mg (1%) Potassium: 46mg (1%) Sugar: 17g (19%) Vitamin A: 5IU Vitamin C: 0.1mg Calcium: 6mg (1%) Iron: 0.2mg (1%)
* Disclaimer: All nutrition information are estimates only. Read full disclosure here.