Create this perfect Valentine Heart Pillow to add to your Valentine Decorations for your home.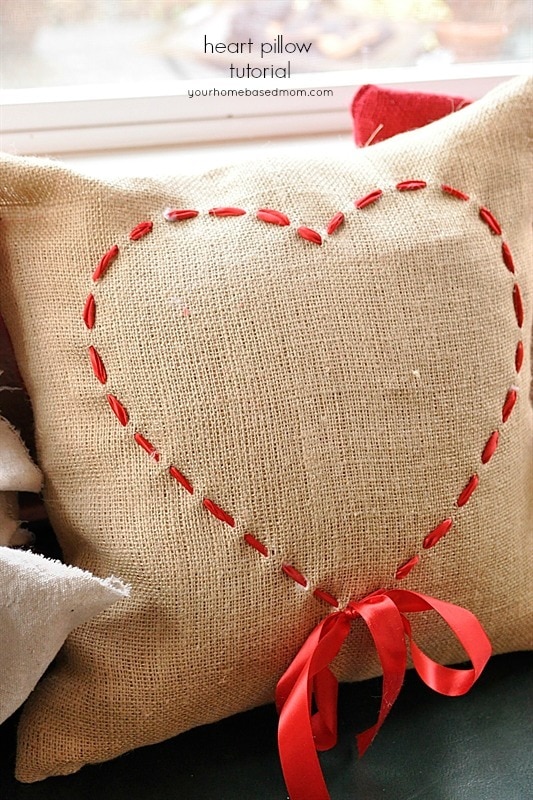 I originally saw the idea for this cute Valentine pillow on Pinterest.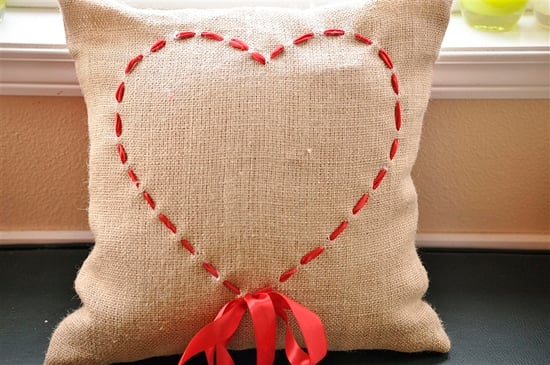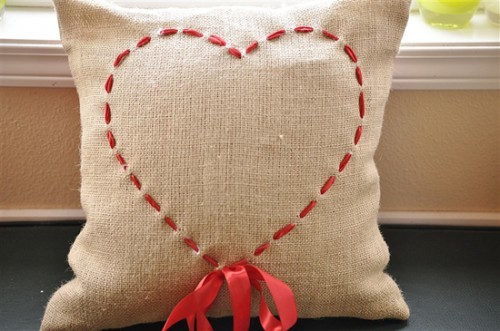 I still had a few of my Christmas pillows on my window seat so I decided to turn one of them into a Valentine pillow. The pillow was covered in burlap and had the word Believe stamped on the front. I simply turned the pillow over and used the backside for my Valentine pillow!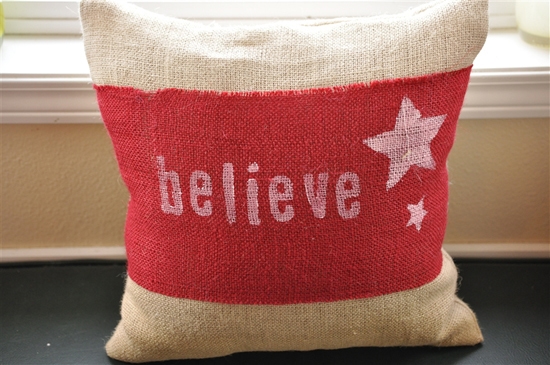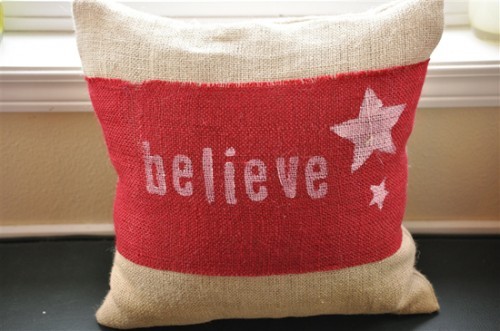 My pillow is good size and measures 17 x 17 inches square.
If you are starting from scratch just cut your fabric a 1/2 inch bigger on all sides and this will give you a 1/2 inch seam allowance. Sew the heart onto the pillow before you sew the pillow sections together. Since my pillow was already made I just stitched mine right onto the pillow.
I folded a piece of 12 x 12 paper in half and drew a half heart onto it and then cut that out. Opened it up and that was my pattern. My heart is 11 1/2 inches tall and 11 1/2 inches wide
I made marks all the way around the edge of the heart pattern so I would know where to stitch. My stitches are 3/4 inch long and there is about 3/8 in between each stitch. Of course it is handmade so it is not perfect or exact!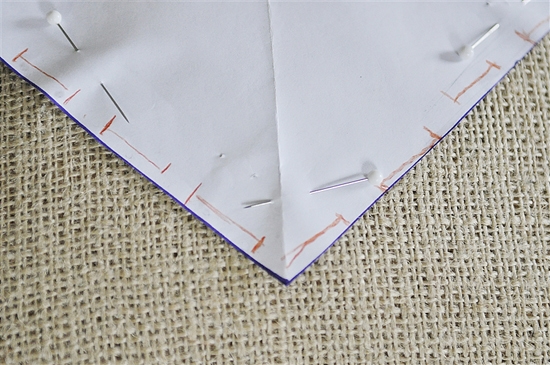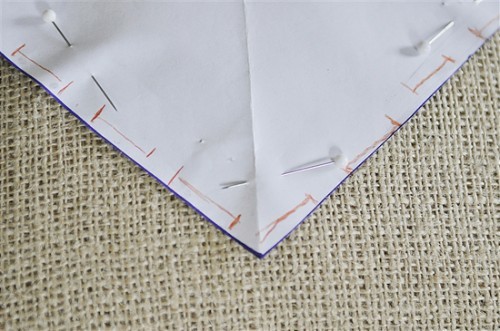 When you place the pattern onto the fabric DO NOT center it. Push the heart up an inch or two so that you have more space at the bottom.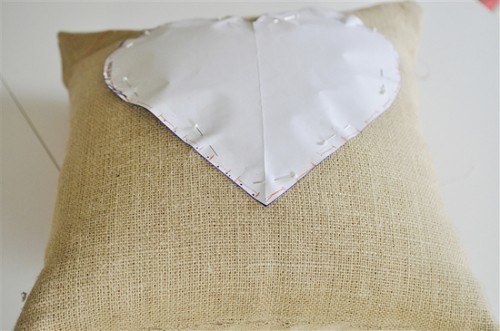 This way you don't lose the bottom of the heart when the pillow is sitting upright.
I used 1 inch wide red satin ribbon. You will also need a needle with a really big eye so that you can thread the ribbon through the needle.
Start at the bottom of the heart and leave your self a nice long tail. The amount of ribbon you need will vary depending on the size you make your pillow and heart.
Since my pillow was already made up I had to just slip my needle under the fabric and try not to pull up the fiberfill that was inside the pillow.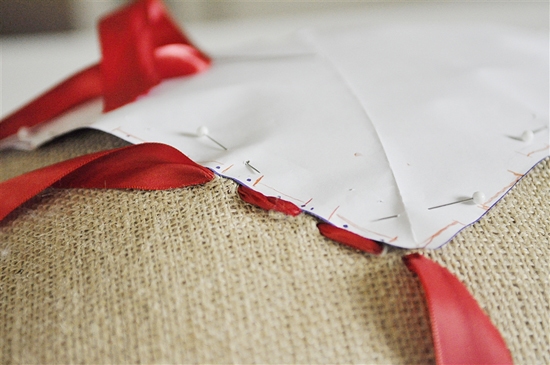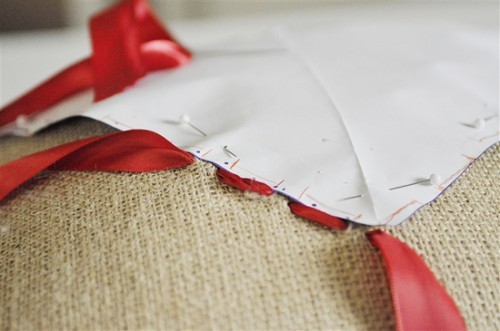 Just sew all the way around the pattern and then tie a bow at the bottom and you're done!! You can then sew your pillow front to the back leaving an opening on the bottom to insert your pillow form or your fiberfill stuffing and then stitch up the opening.
So cute!!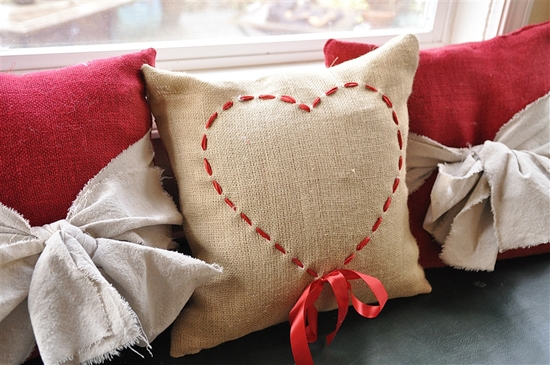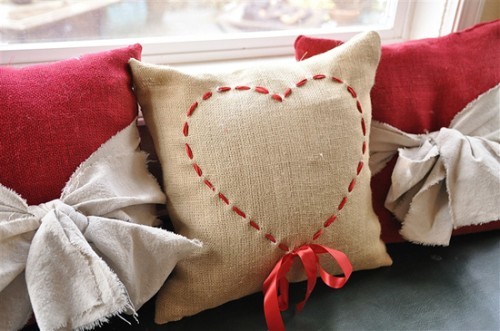 Happy Valentine's Day!!