Create your own Peeps on a Stick or Peeps Lollipop in just a couple of minutes and with a few supplies.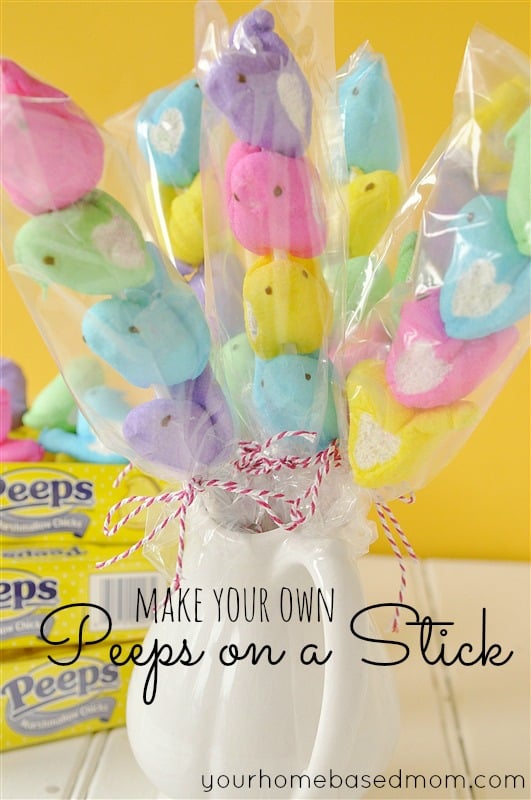 Peeps Lollipop
If you have read my blog for any length of time you know that I am a bit of a Peep fan. People usually either love them or hate them.  I love them.
I have loved them since I was a kid. They are just so darn cute! Of course, my favorite way to eat them is after they have dried out for a while.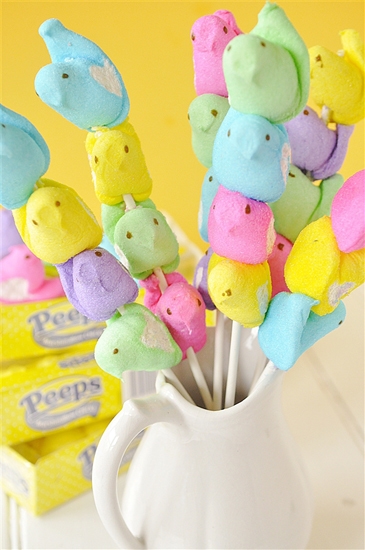 When I saw these cute Peeps Lollipops at the store I knew I had to make my own and for a lot less than the $2.00 a piece price tag at the store.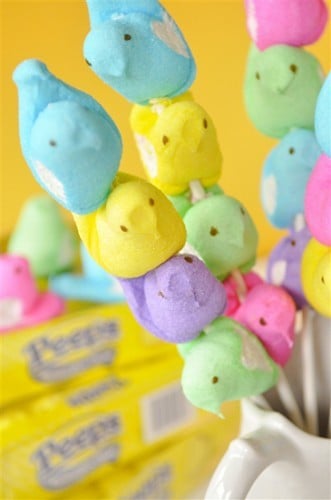 How to Make Peeps on a Stick
Peeps. Pick up your favorite color of Peeps or a combination of colors. I like to use four different colors on a stick. You can also use the bunny shaped Peeps.
Lollipop Sticks. Find the sticks at the craft store or a cake/candy decorating store. You could also use bamboo skewers.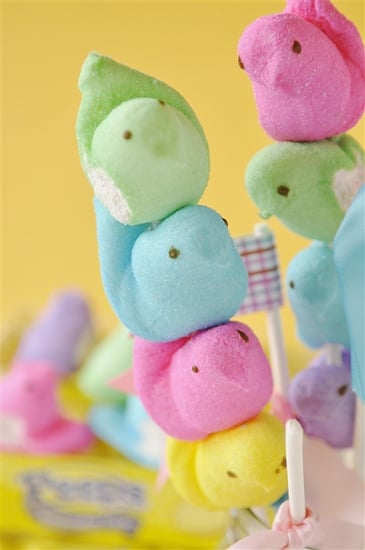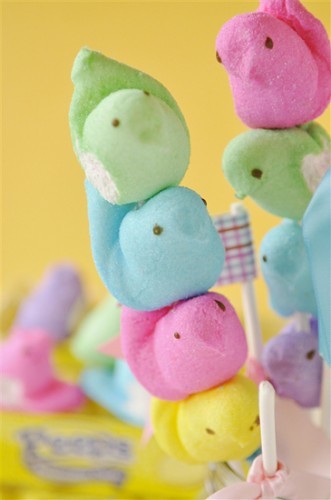 Flour. Rub a little flour on the stick to make it easier to slide the Peep onto the stick.
Package them up. I wrapped these up in little plastic bags. Tie them up with Baker's Twine or ribbon to give away as gifts.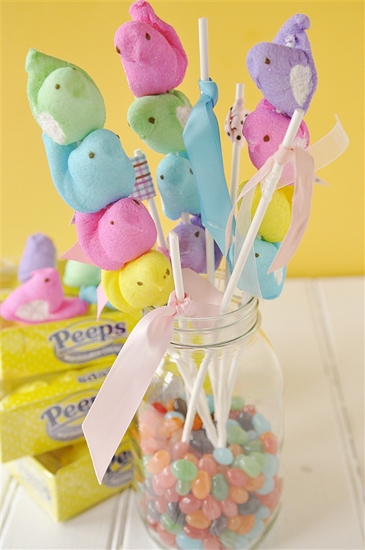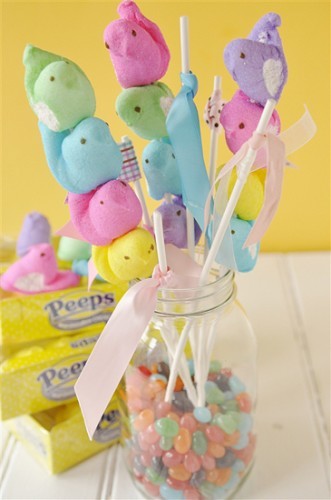 They look darling in a little Easter centerpiece. I just filled a canning jar with some colorful jelly beans and added the sticks into the jar along with some other little ribbon flags I made using my leftover lollipop sticks.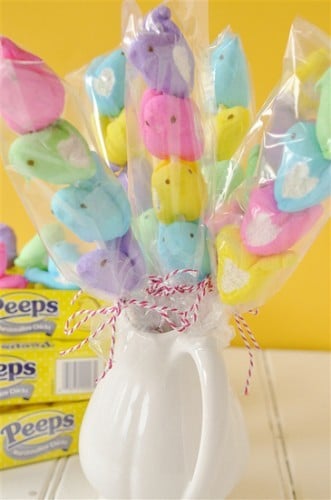 How Long Do Peeps Last?
Peeps will stay fresh for a long time. If they are kept air tight, in plastic they will last for up to two years! They will harden up when exposed to air so be sure and enjoy them within a few months.