Create your own Peeps on a Stick in just a couple of minutes and with a few supplies.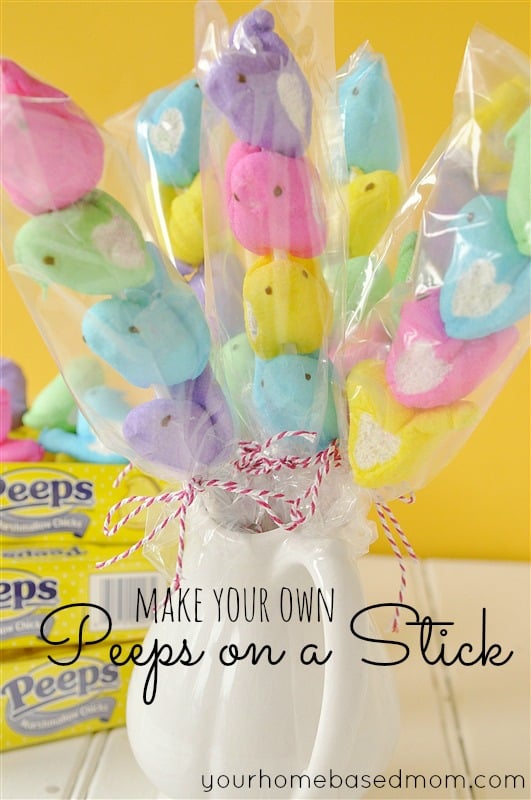 So if you have read my blog for any length of time you know that I am a bit of a Peep fan. People usually either love them or hate them.  I love them.
I have loved them since I was a kid.  They are just so darn cute!  Of course, my favorite way to eat them is after they have dried out for a while.
Well, I couldn't let this Easter season go by without a Peep idea or two.  The Peep company actually came up with this idea and I saw it in my local grocery store.  I had to restrain myself from buying one or two – Peeps on a Stick.  I decided I could make them myself at home for a lot less than the $2.00 a piece price tag at the store.
So I picked up a few boxes of Peeps – one in every color and used some long lollipop sticks I already had at home.  You can usually find the sticks at the craft store or a cake/candy decorating store.
I just skewered the poor little things with the lollipop stick (you could also use bamboo skewers which may be easier to find) and I had Peeps on a Stick!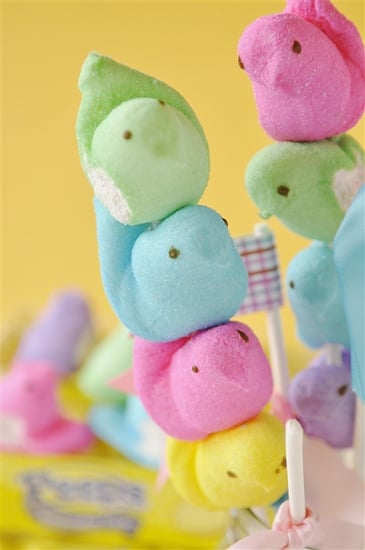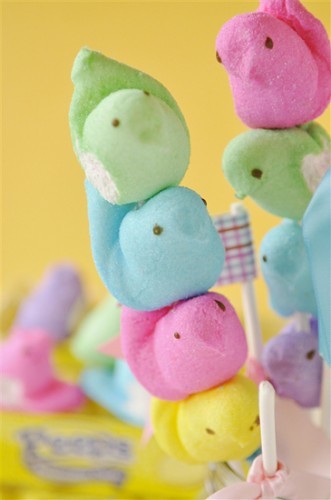 I think they look darling in a little Easter centerpiece.  I just filled a canning jar with some colorful jelly beans (These are the Jolly Rancher jelly beans) and added the sticks into the jar along with some other little ribbon flags I made using my leftover lollipop sticks.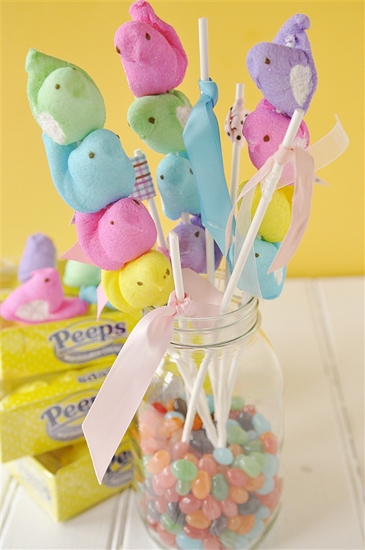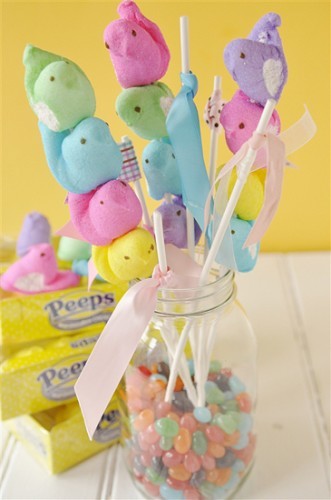 They would look cute in a little white pitcher too. I wrapped these up in little plastic bags I had and tied them up with Baker's Twine to give away as gifts.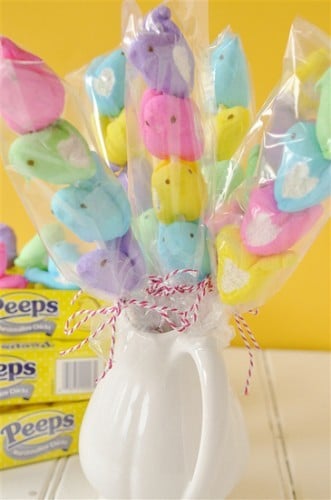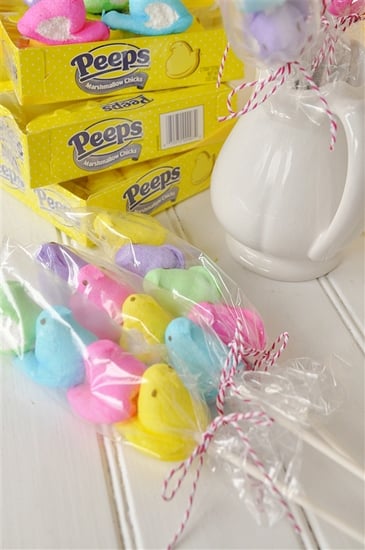 What's your favorite way to eat a Peep?!