Every girls deserves to feel like a princess. Especially a bride or a bride to be. This DIY Crown will do just the trick.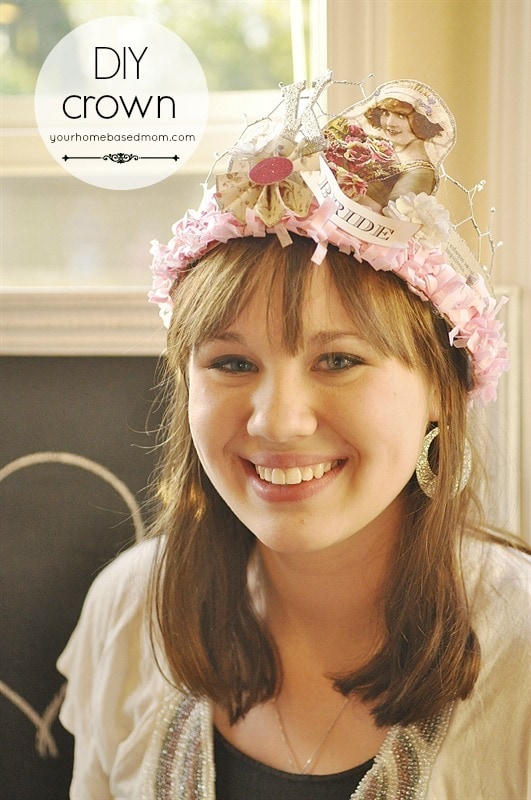 Of course, a princess needs a crown!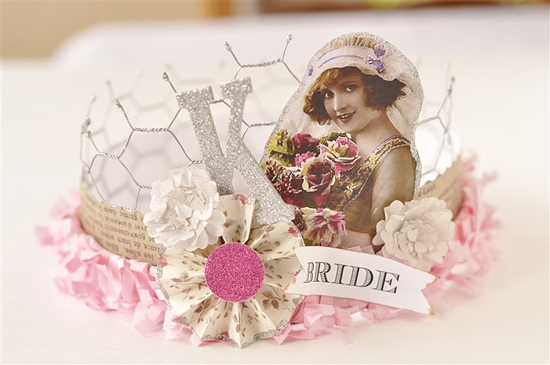 I wanted to make sure bride to be Kara, who I was hosting a bridal shower for last week, felt every bit the princess so I made her a chicken wire crown!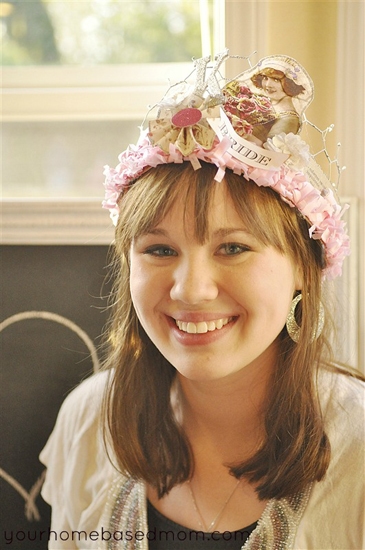 The crown may have been made out of chicken wire but I think it turned out adorable and worthy of a princess.
How to Make a Chicken Wire Crown
My husband thought I was crazy when he found me in the garage cutting up a big roll of chicken wire. Especially when I told him I was making a crown out of it. I found the chicken wire up in our attic. We had bought it for some garden project and I don't honestly remember where we bought it but I am pretty sure any farm supply store or hardware store carries it. You will need some wire cutters or I used my kitchen sheers to cut it.
I measured around my head for an approximate measurement and then some extra to overlap. You don't want the crown to fit tight, it should just sit on to the head.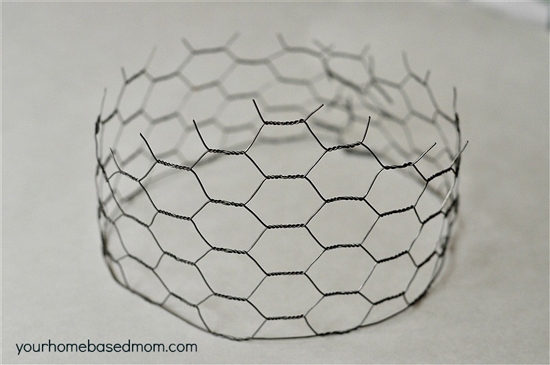 I cut it higher in the front than in the back.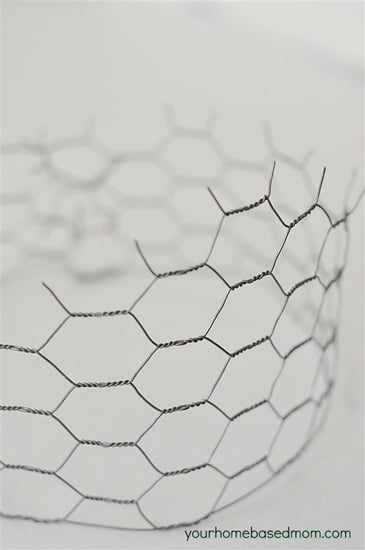 To close it up in the back I just twisted the wires together. Be sure there aren't any wires poking out that will hurt when you put the crown on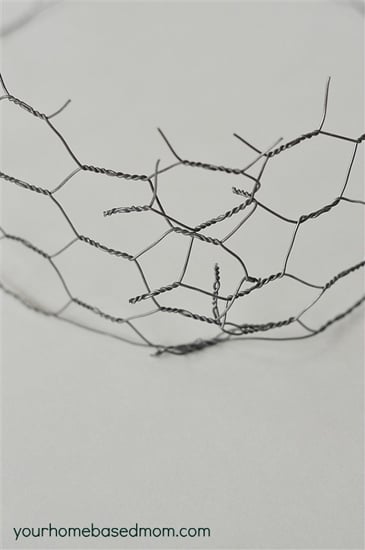 Next I put the crown in a cardboard box and gave it a nice coating of silver spray paint.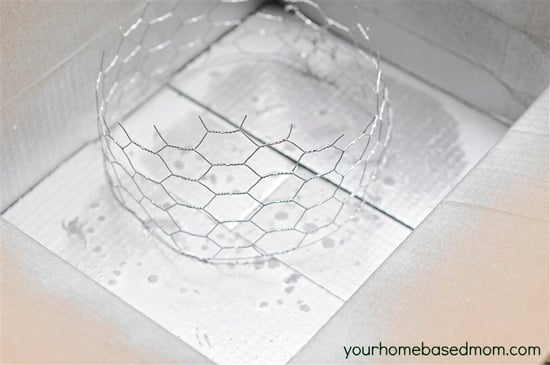 Then I used some silver sparkle puff paint to finish off the pokey ends that were sticking out on top. I just put a little dab of puff paint on each wire.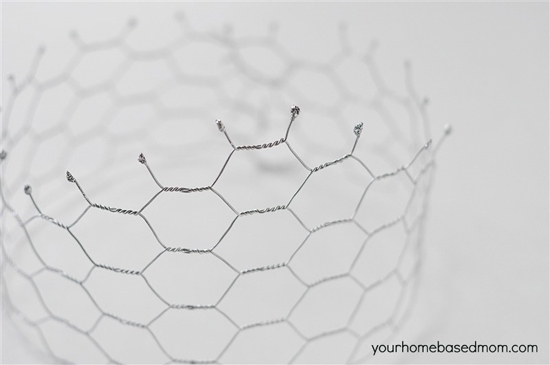 How To Decorate a DIY Crown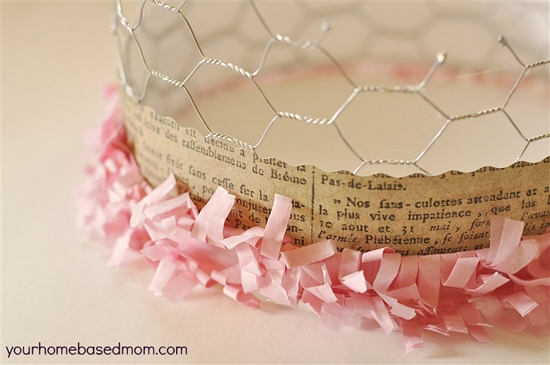 Now its time to decorate the crown. I used things I already had on hand. I first covered the bottom half with some scrapbook paper and then on top of that some Fringe garland I purchased through Polka Dot Market.

I just used hot glue to attach the paper and garland.
I wanted the crown to have a vintage feel to it so I made a paper rosette and glittered the edges. I also used a few other little paper embellishments I had on hand.

I typed up the word bride using a vintage font and then distressed the edges of the paper a bit.
I also wanted to a picture of a vintage bride to use on the crown. After a bit of searching I found an etsy shop that sells downloadable vintage images and she had the perfect one. Her shop is Ms. Ali's Emporium and she has lots of beautiful vintage images.

For the finishing touch I added a glittery chipboard K for Princess Kara.
I had so much creating this crown I can't wait to make another one. Maybe a birthday crown will be next.