It's been a sweet treat week here on the blog. Strawberry season is still going strong around here so I'm taking advantage.  Usually one of the first things I make with the fresh Oregon strawberries is strawberry ice cream.  It is so yummy.  But this year my husband is on a diary free diet and ice cream is not dairy free.  But sorbet is!  So instead of fresh strawberry ice cream I made strawberry sorbet.
I can't tell you how delicious this is.  My husband thought he had died and gone to heaven.  He has been so good on his gluten free/dairy free diet and done a great job of cutting out sugar too so this Strawberry Sorbet was a real treat for him! My husband is always very complimentary about everything I make but he couldn't stop telling me how good this was!
The sorbet is a combination of fresh lemon and orange juice and fresh picked strawberries.  Of course there is some sugar in there too!
I pureed the strawberries in my blender and then added in the sugar/water and other juices.  Refrigerated it until it was nice and cold and then put it into my Cuisinart ice cream maker. If you don't have an ice cream maker just place in a shallow container and freeze.
 The fresh strawberry taste is amazing.  My husband is in love!  With me and this strawberry sorbet and I bet you'll love it too!
I know I'll be making this Strawberry Sorbet a lot this summer if my husband has anything to do with it.
For another non-dairy treat check out Orange Ice.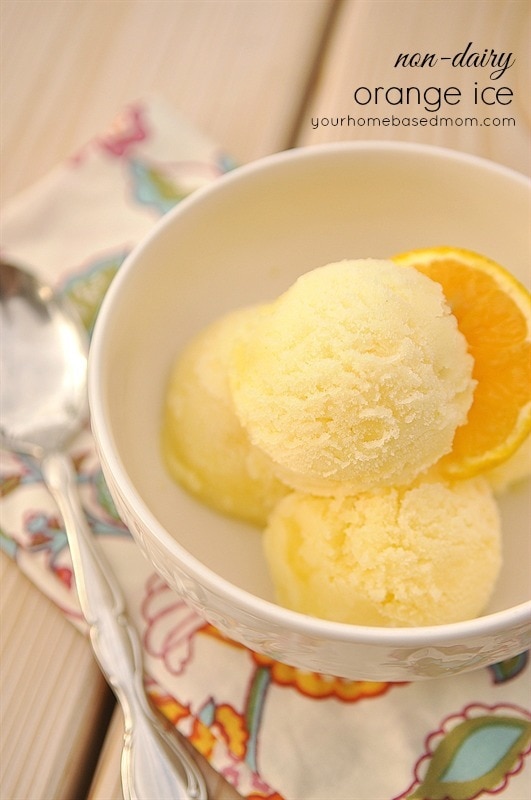 Strawberry Sorbet
Ingredients
2 C water
1 C sugar
4 C strawberries hulled
1/3 C fresh orange juice
1/3 C fresh lemon juice
Instructions
Stir together water and sugar in saucepan and place over medium high heat until sugar dissolves.

Boil for 5 minutes.

Puree strawberries in blender or food processor until smooth

Add strawberry puree, lemon juice and orange juice together into sugar syrup.

Stir to combine.

Cover and refrigerate until cold, approximate 2 hours

Process mixture in ice cream maker or place in a shallow container and freeze until set.
Enjoy!
Leigh Anne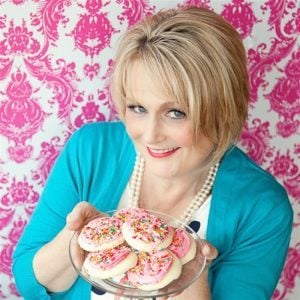 You can also visit me on Facebook, Pinterest, Twitter or Instagram.