This flavorful steak marinade comes together easily and works perfect on lots of different cuts of meat.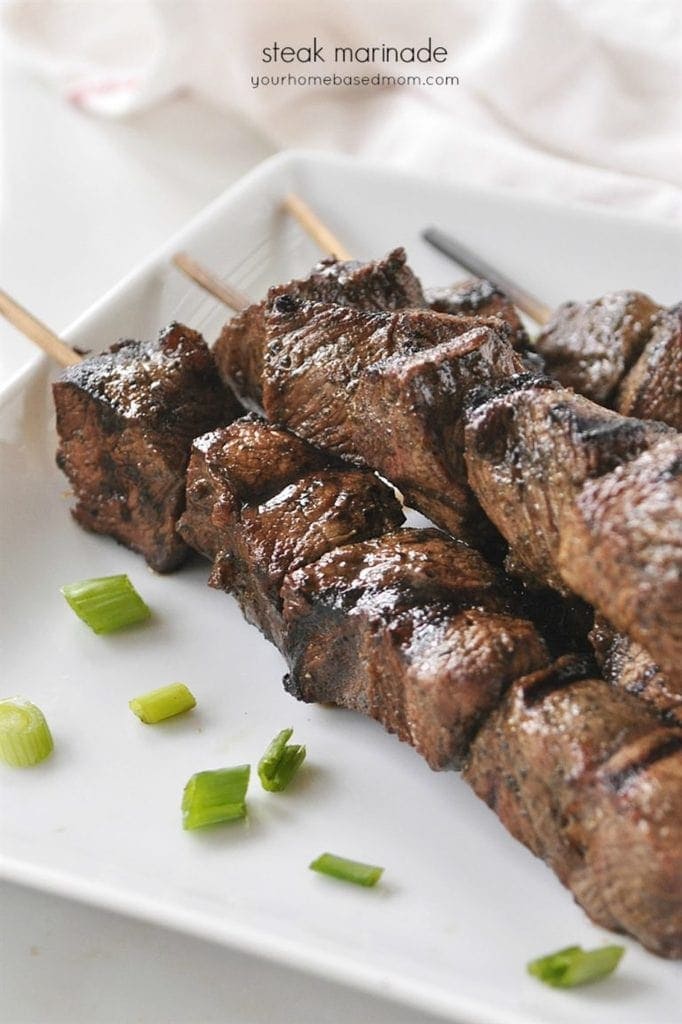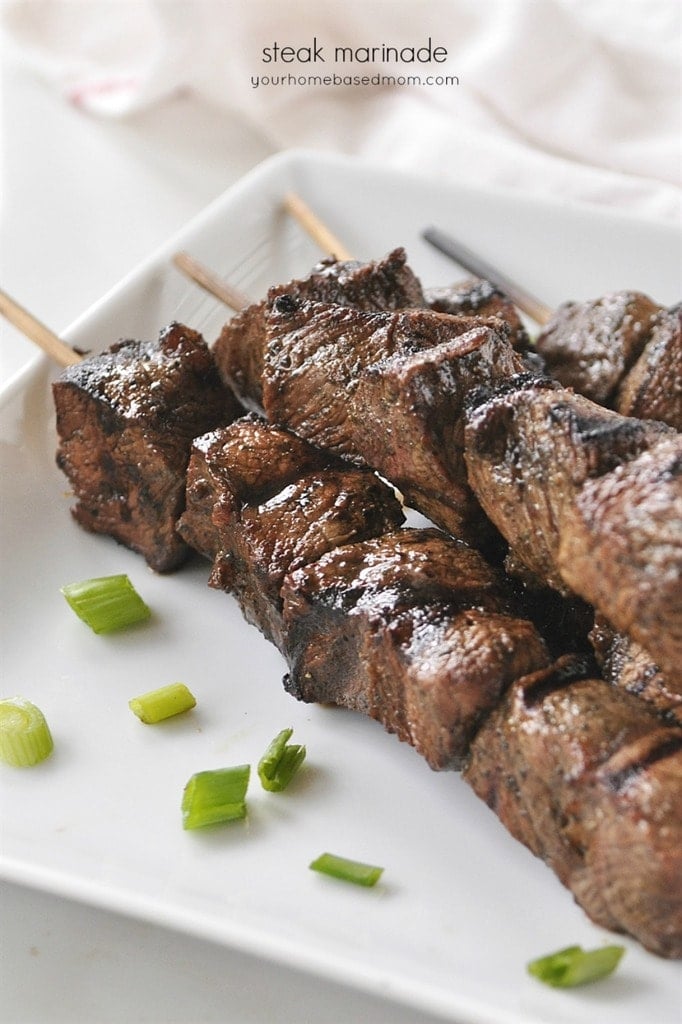 Shiskabob is a favorite summer grilling dinner idea and it's fun! I think eating anything on a stick is just more fun. Today I've got a couple of tips and tricks to help in your shiskabob making efforts!
I like to marinate the meat I am using first. One of the advantages of marinating meat is that you can use a less expensive cut of meat. The marinating helps to tenderize the meat. Top sirloin or flat iron are two of my favorite cuts of meat for making shiskabob. I like to give it at least 4 hours to marinate and up to 24 hours. If it's going to be longer than that, I usually throw it into the freezer in the marinade. Thaw it when I ready to use it and it's ready to go.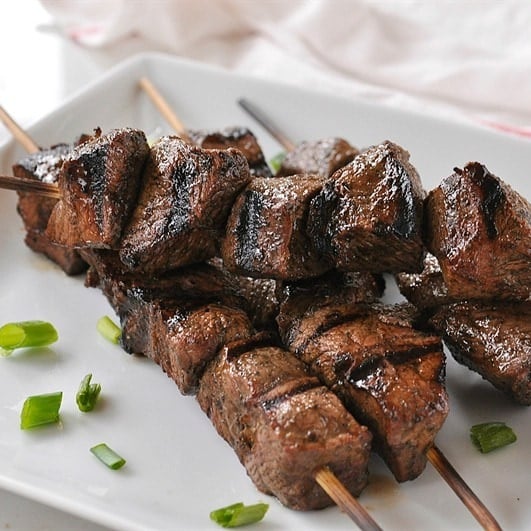 Another tip for shiskabob making is to soak your bamboo skewers in water first. This helps prevent them from catching on fire on the grill!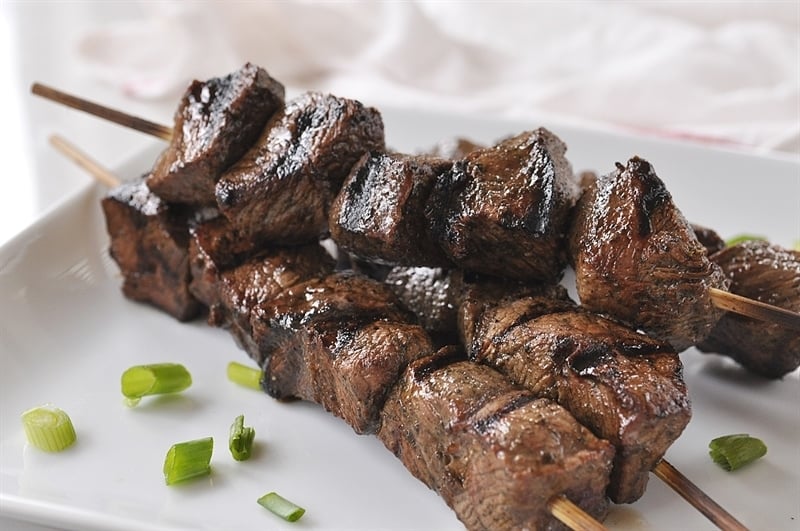 My last tip is to cook your meat and veggies seperately. Yes, it might look prettier to have both meat and veggies on the same skewer but you will end up with better results if you seperate them out!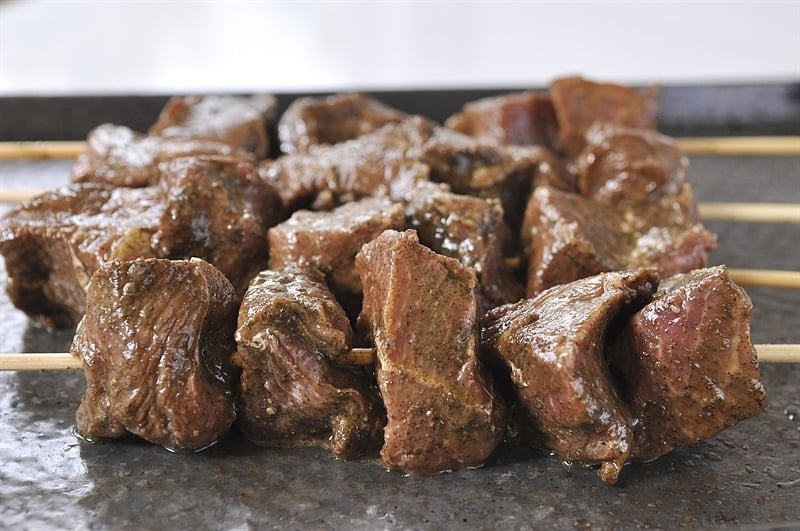 I make up kebobs of just meat and then kebobs of just veggies. The veggies always cook faster than the meat and when you combine the two you end up with either raw meat and cooked veggies or burned veggies and cooked meat! So much easier to cook them seperately!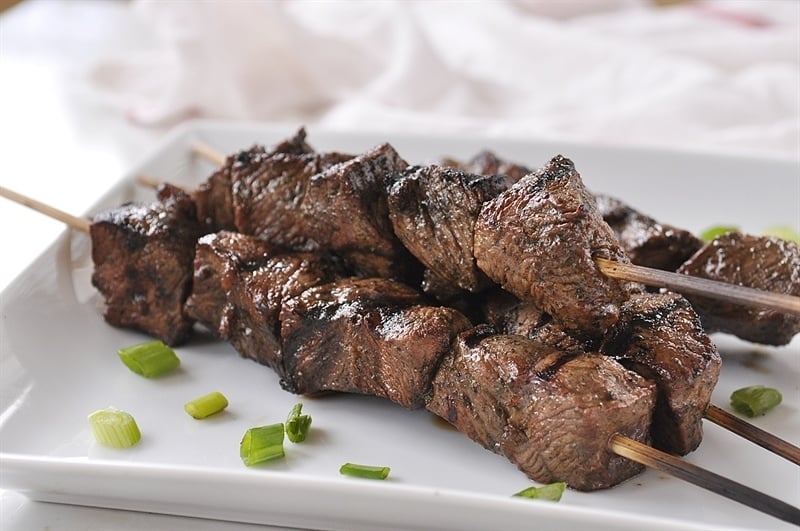 So fire up that grill and make yourself some kebobs!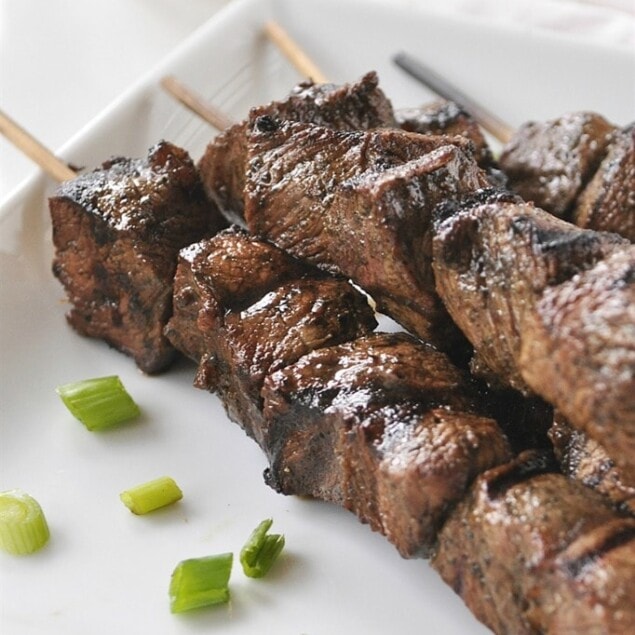 Steak Marinade
Ingredients
1/2 cup soy sauce
1/2 cup olive oil
1/3 cup fresh lemon juice
1/4 cup Worcestershire sauce
2 tsp fresh garlic chopped
2 Tbsp dried basil
1 1/2 Tbsp dried parsley
1 tsp black pepper
1 1/2 lbs.steak - flat iron or top sirloin cut into 1- 1 1/2 inch pieces
Instructions
Place all ingredients, except meat into a blender and blend until mixed.

Pour marinade over cubed meat in a zippered plastic bag or bowl and refrigerate for 4-24 hours.

Put meat onto bambook skewers and grill until desired doneness