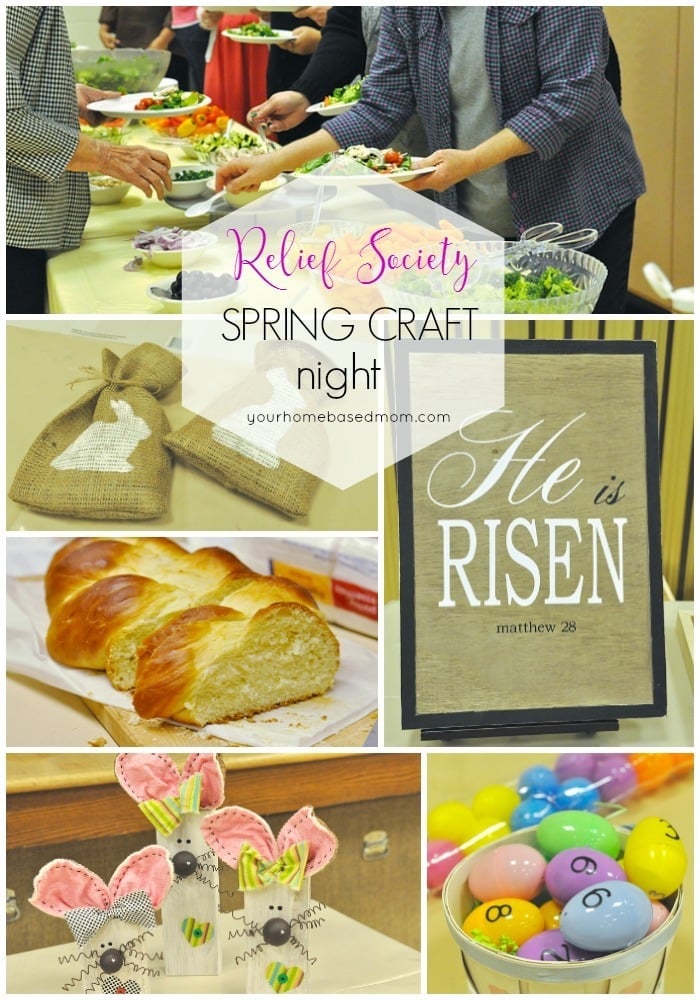 Last week week we had a spring craft night and dinner at church.  I am in charge of the activities for women 18 and older and we meet once a month.  Our Fall Craft Night was such a success we decided to do a Spring one too.  Since we were doing it before Easter we had an Easter theme to all our classes.
We started the evening with an easy salad bar dinner.  One of the ladies commented that it was the healthiest dinner she'd ever had at a Relief Society event!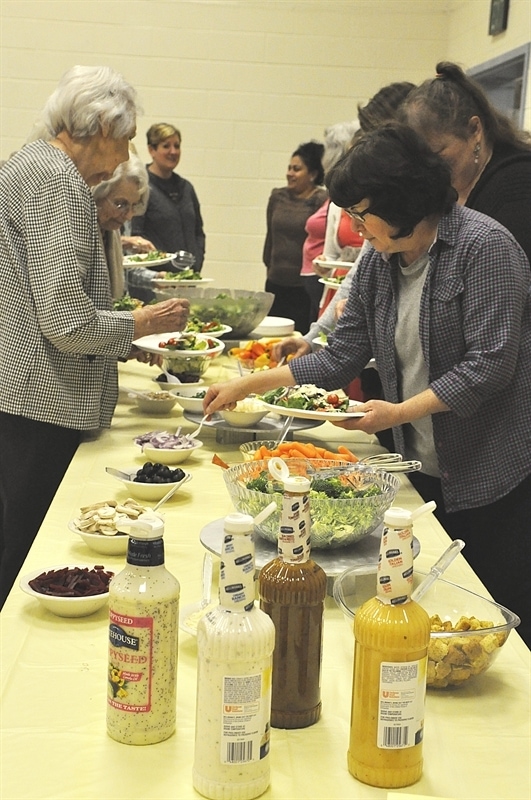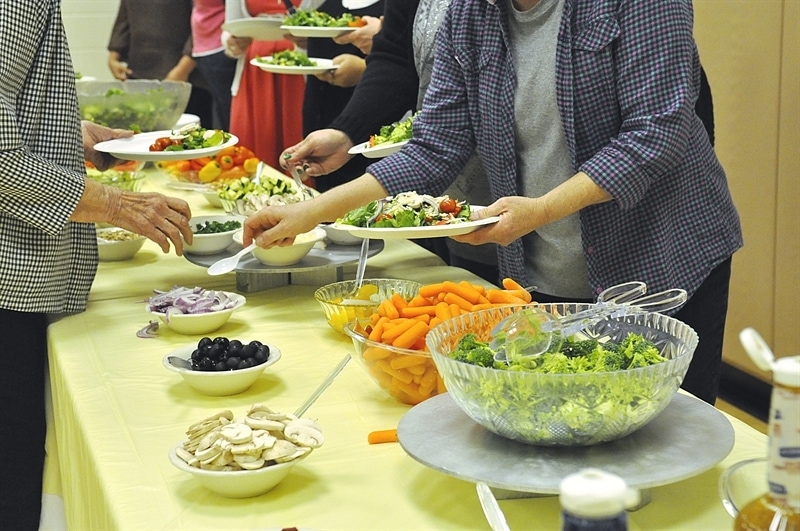 It was super easy to put together.  Just a bowl of various greens and then lots and lots of different add ins and a selection of salad dressing.  For dessert we had banana bars, lemon bars and a yummy citrus bar which I will be sharing soon!  The decor for our dinner tables all came from the Dollar Store!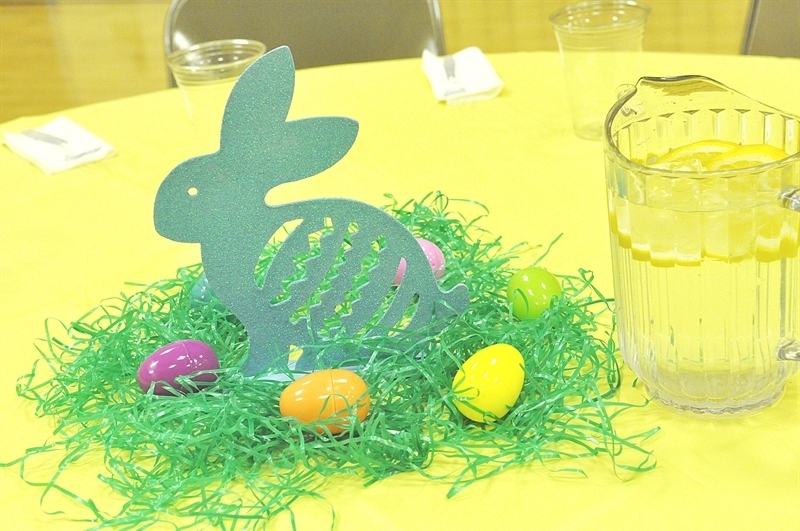 We had five different classes.  We always like to have a cooking class and this time we had a class on making Challah bread.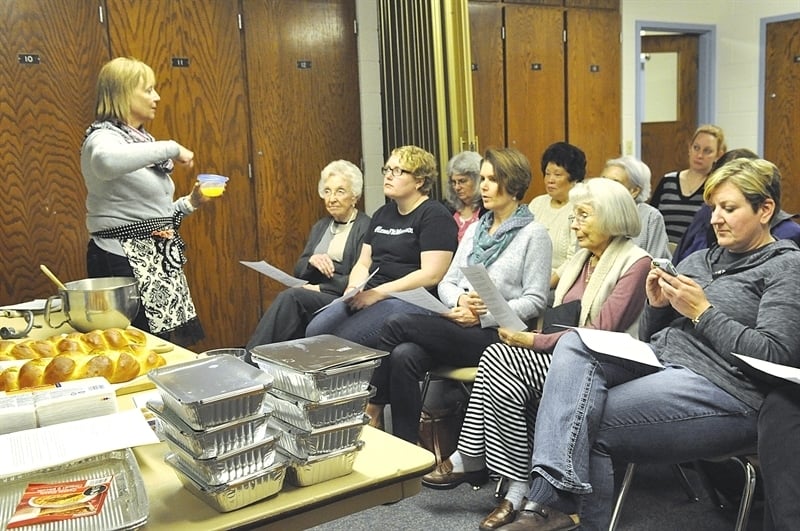 The teacher did a great job and gave some of the history behind the bread and demonstrated how to make it.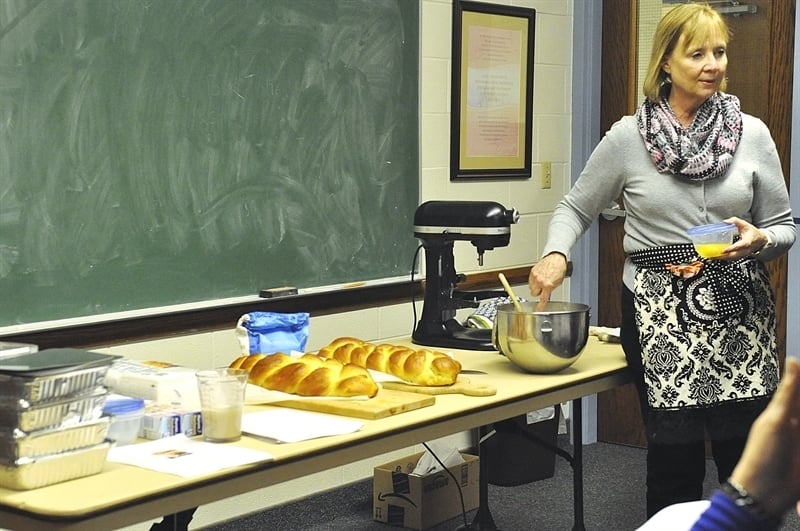 Then each of the class attendees got to braid their own loaf of bread to take home and bake.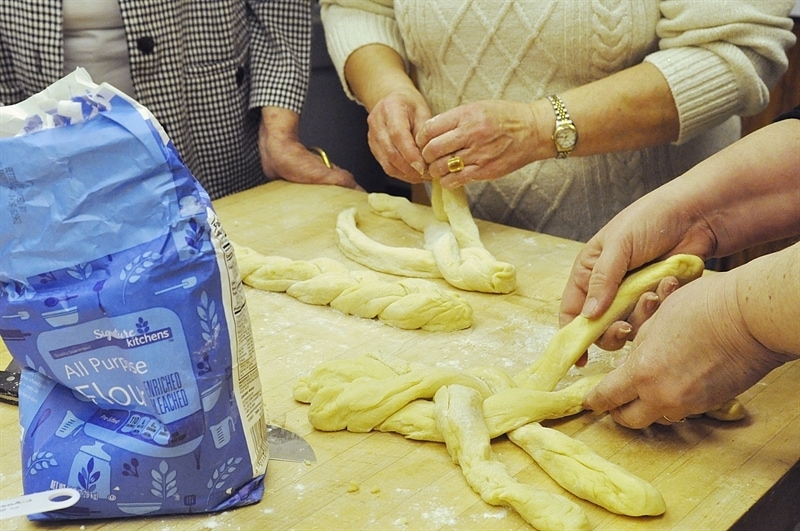 2.  Easter Story Eggs – we had all the supplies available for the ladies to assemble their own set of Easter Story Eggs.  You can read more about what this is all about on a post I shared a few years ago.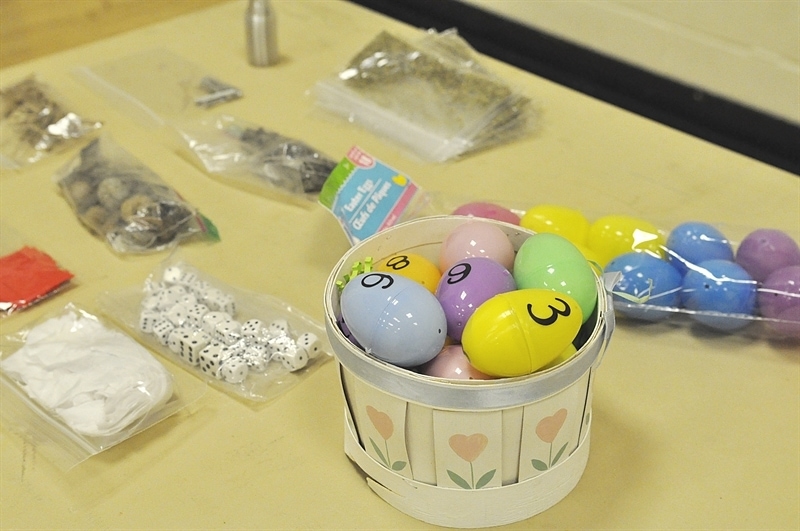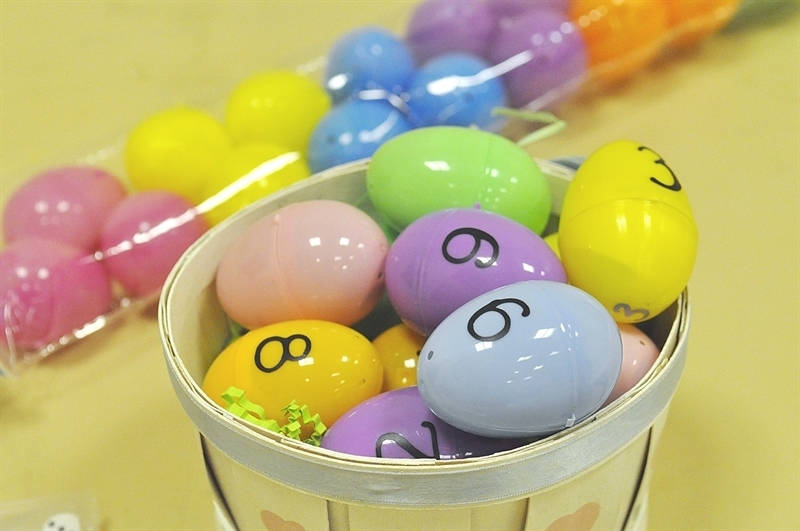 3.  Chunky Bunnies – This was a fun idea we found on Pinterest and the ladies loved it!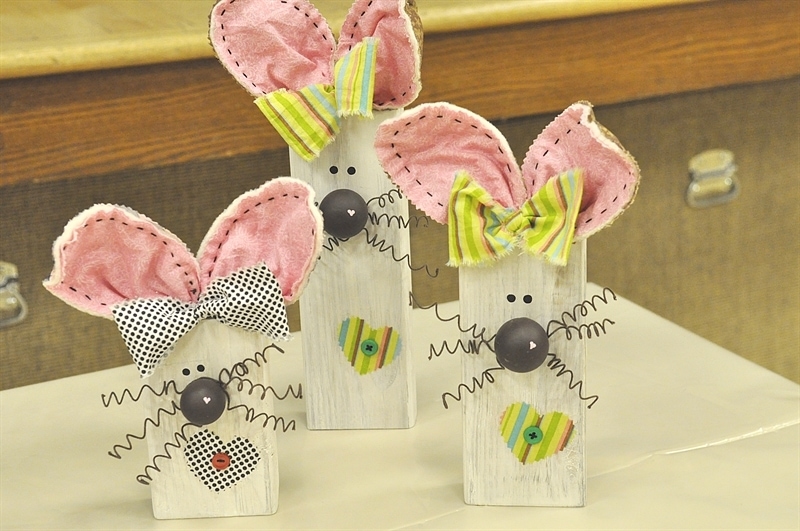 All the wood was cut and they had to paint, assemble their ears and put it all together.  You can find all the details on how to make these here.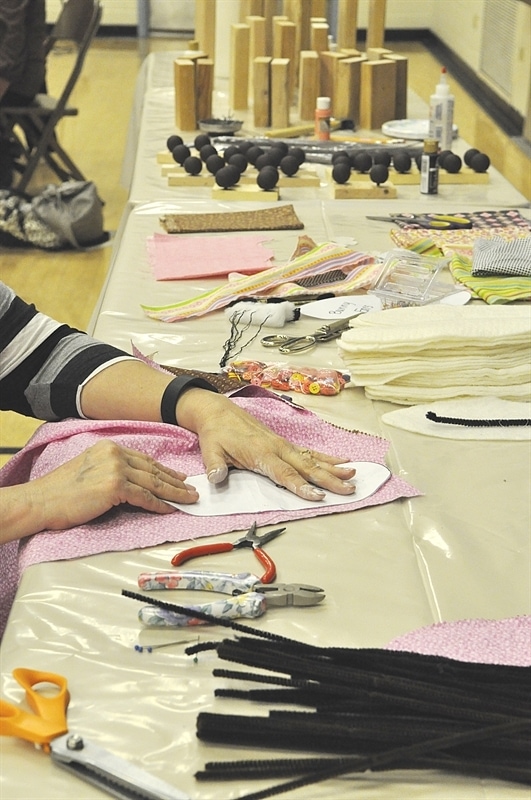 4.  He is Risen Word Art – I found the idea for this word art in a printable here.  I cut it out of vinyl.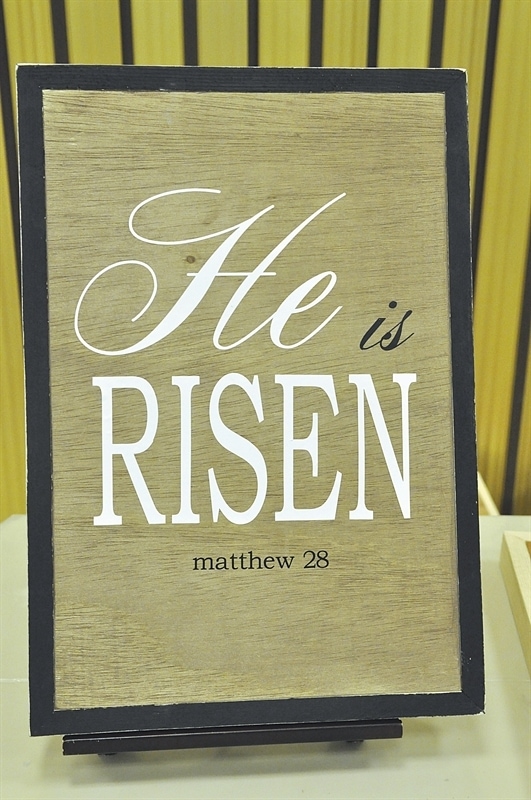 The husband of one of my committee members built the wooden frames for us and I stained them before that evening.  The ladies just applied their vinyl and then painted the frame black.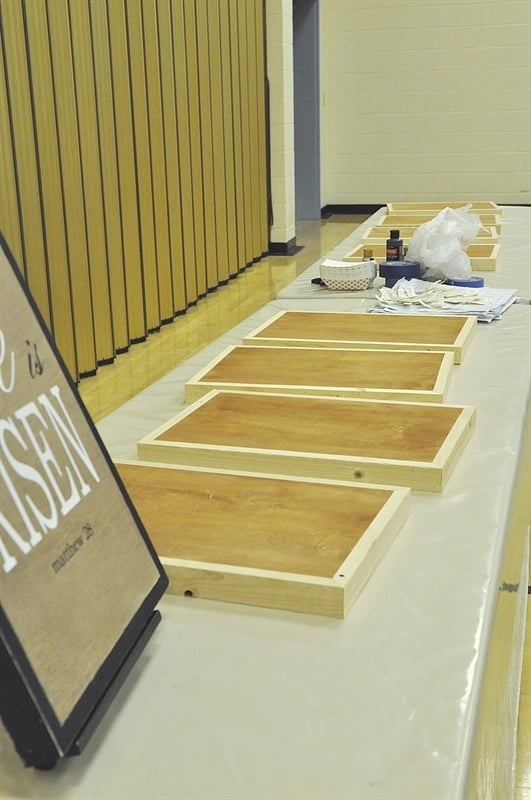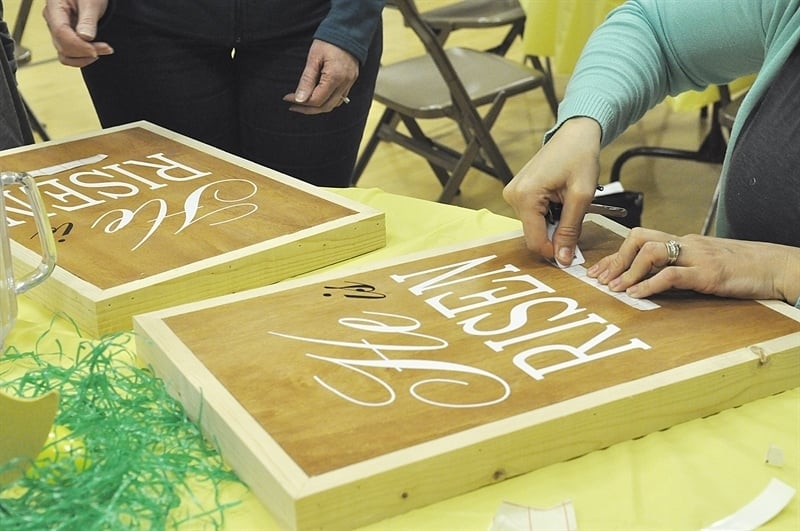 5.  Stenciled Bunny Burlap Bags –  We had the burlap bags cut out and the ladies just sewed them up and then stenciled them a cute bunny stencil I made using my Cricut.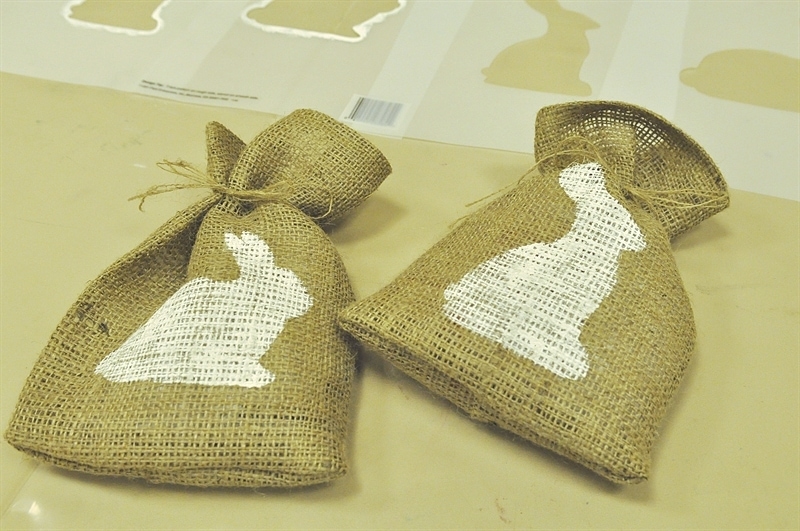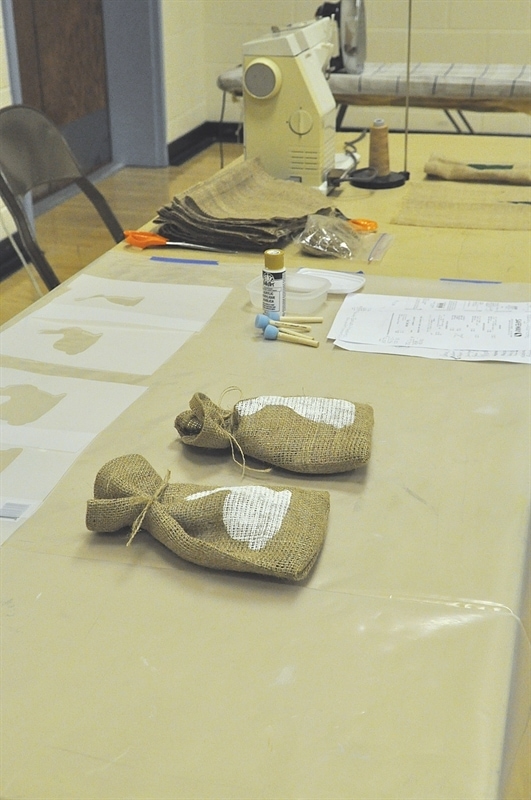 We did a similar Christmas themed bag at our Fall Craft Night.
The night was a great success and most importantly, the ladies just enjoyed being together, visiting and creating something fun!