I am a big fan of bread.  I also love a big soft pretzel like they sell in the mall.
So I decided, why not combine the two into a pretzel rolls recipe.  There is a restaurant in Portland that has amazing soft pretzels that come with a yummy cheese dip.  I thought that I would just add the cheese into the pretzel rolls and see what happened.   Three of my favorite things – bread, pretzels and cheese all in one.
Although these rolls are more bread than pretzel the sprinkle of salt on top gives the hint of pretzel.  Of course, like any roll or bread it is always better warm, fresh out of the oven but these rolls were pretty yummy the next day too.
I also used bread flour for the rolls.  After the dough is mixed up and risen once you divide it into 16 pieces.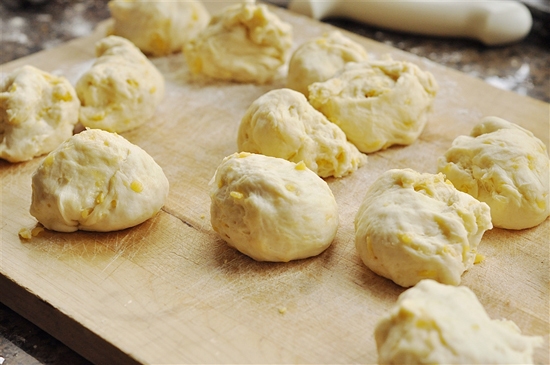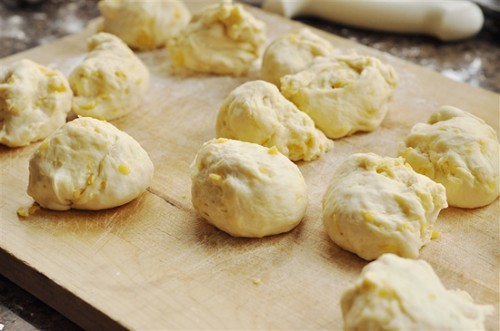 Roll each piece into a long rope.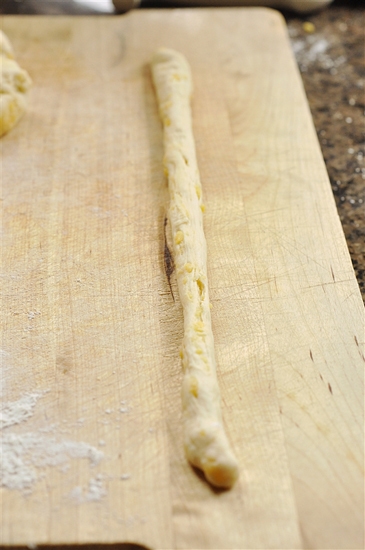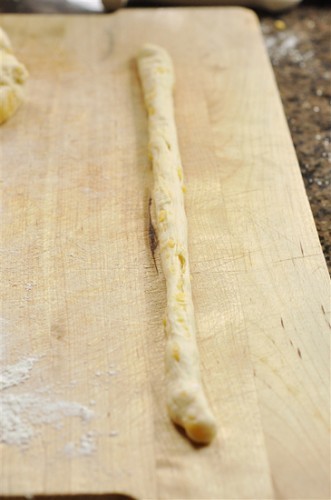 And then twist the rope into a pretzel shape and tuck the ends underneath.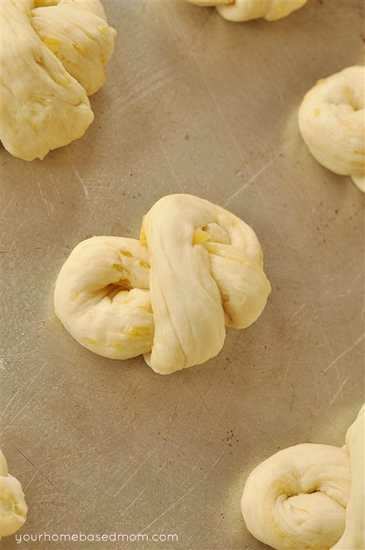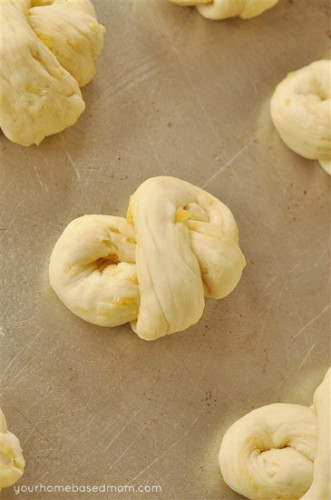 Then let them rise.
Give them a nice little egg wash and a sprinkle of Kosher salt and they are ready for the oven.
And then they are ready for some eating!  If you want more of a pretzel effect, give them a little squeeze of mustard on top or just eat them as they are.
Pretzel Rolls
Ingredients
1 C warm water 105°F to 115°F
1 package active dry yeast 2 1/4 teaspoons
2 3/4 C bread flour plus more for dusting the work surface
1 Tbsp granulated sugar
1 tsp kosher salt plus more for sprinkling
1 1/2 C cheddar cheese grated
1 egg beaten
Instructions
Place the warm water in a bowl and sprinkle the yeast on top. Set aside to rest until the mixture bubbles, about 5 minutes.

Coat a large mixing bowl with a thin layer of oil and set aside.

Place the flour, sugar, and salt in a large bowl. Add in the yeast mixture and mix with a dough hook until the dough is elastic and smooth, about 8 minutes.

Form the dough into a ball, place in the oiled mixing bowl, and turn the dough to coat in oil. Cover with a clean, damp dishtowel and let rest in a warm place until the dough doubles in size, about 30 to 35 minutes.

Once the dough has risen, punch it down and divide the dough into 16 pieces and form into long ropes. Form into a pretzel shape and tuck ends underneath. Allow to rise for about 30 minutes.

Preheat oven to 400 and bake for 12 - 14 minutes until golden brown. Serve warm