I took my favorite peanut butter cookie recipe and added a fun twist to it – these Nutella Peanut Butter Cookies are even better than the original!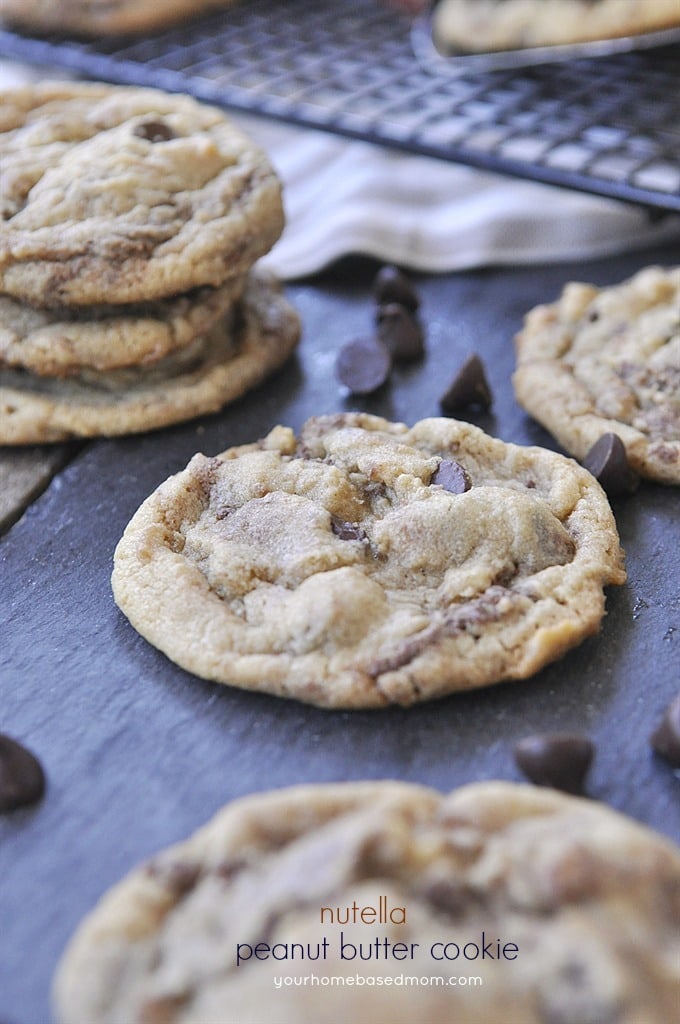 School started today here in Portland and that always used to mean one thing when I had kids at home – chocolate chip cookies.  The end of the first day of school was always celebrated with chocolate chip cookies.  I don't have anyone starting school this year but I just can't seem to break the habit of making cookies so I guess my friends are just going to have to help me out and take some off my hands.  I'm thinking of switching things up a bit this year though and making something a little different.  How does Nutella Peanut Butter Cookies sound?  I have an awesome peanut butter cookie recipe here on the blog.  I even call it the BEST peanut butter cookie because, it is!  In fact, if you don't believe me, just go in and read some of the comments and you'll see that those who have made them totally agree with me.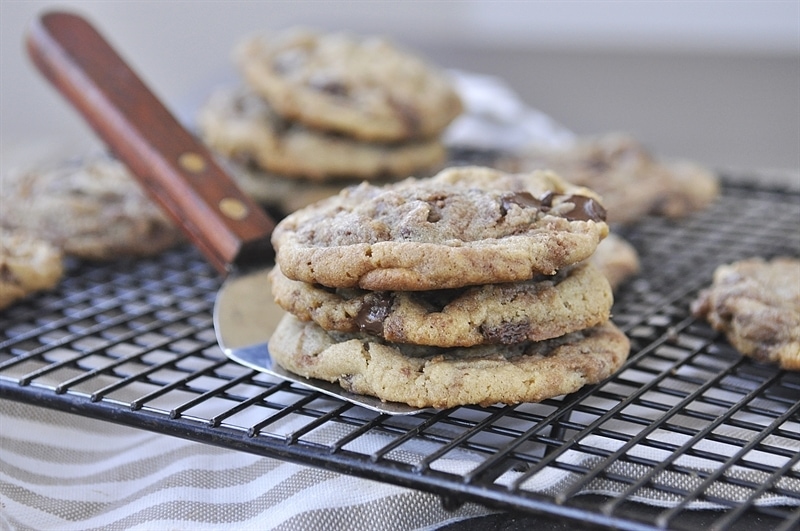 While I was in Utah a few weeks ago I hit up one of my favorite soda shops that they have all over Utah (kind of like Utah's version of the coffee shop) and enjoyed a peanut butter cookie with Nutella frosting.  It was pretty yummy and I loved the combination of peanut butter and Nutella. I decided when I got home I needed to recreate the combination but instead of frosting the peanut butter cookie though I decided to make it a little easier and just swirl the Nutella in the peanut butter cookie dough.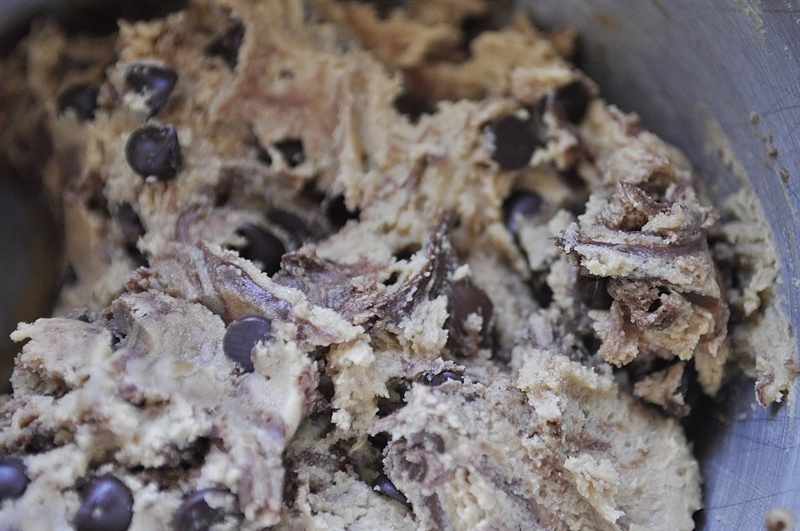 Just be sure and not stir too much because you want there to be ribbons of Nutella through the dough, you don't want it all mixed in.  It looks prettier that way too.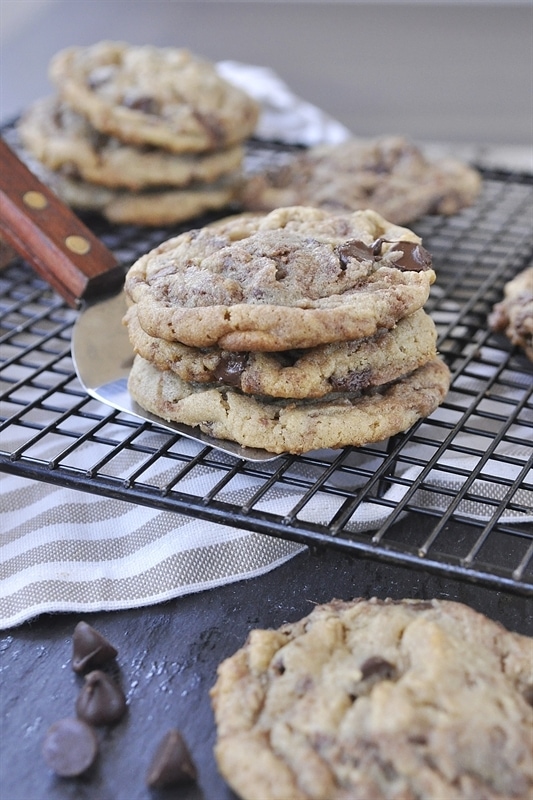 The combo is pretty epic and I love biting into my peanut butter cookie to find a nice ribbon of Nutella.  A very pleasant surprise.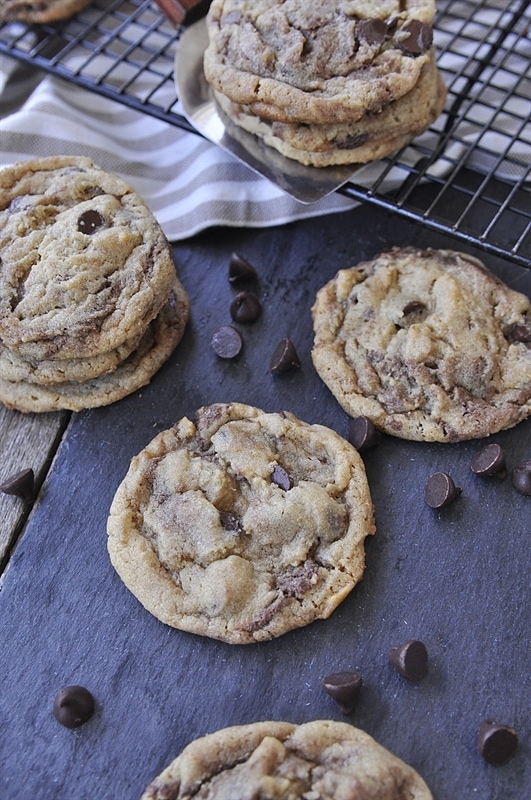 Nutella and peanut butter are a great combination but seriously, what doesn't go with Nutella!?  I have yet to find anything that doesn't and a spoonful of Nutella may just be my favorite way of curbing a sweet craving. I added in some chocolate chip cookies too just for the heck of it!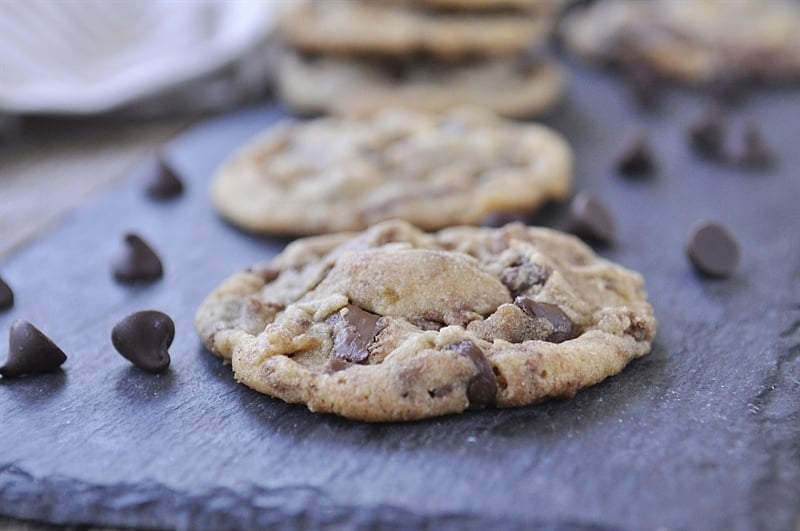 School is back in session and a batch of freshly baked cookies is a great way to welcome those kids home so why not whip up a batch of Nutella Peanut Butter Cookies.  But don't let the fact that you have no children coming home from school, like me, stop you!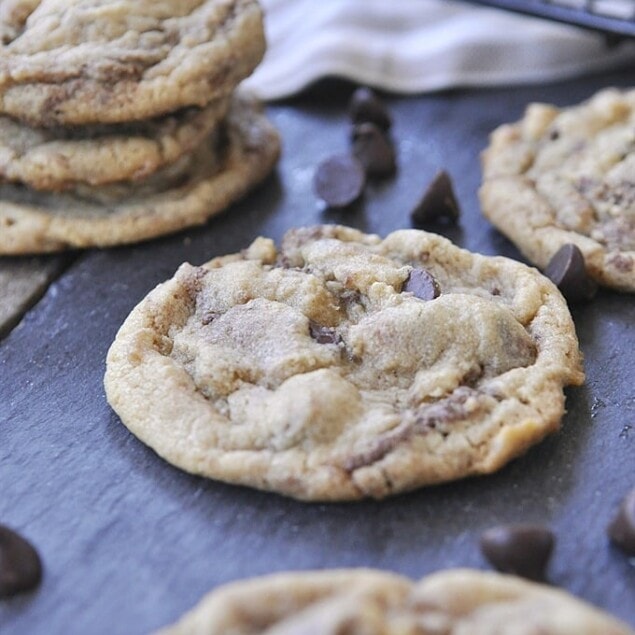 Nutella Peanut Butter Cookies
Ingredients
½ c butter softened
¾ C peanut butter creamy
¾ C brown sugar
¾ C white sugar
1 egg
1 Tbsp milk
1½ tsp vanilla
1¼ C flour
¾ tsp baking soda
½ tsp baking powder
¼ tsp salt
1 C chocolate chips
1/2 cup Nutella
Instructions
Cream together butter and peanut butter.

Add in sugars.

Mix in egg, milk and vanilla

Next add in flour, baking soda, baking powder and salt. Mix to combine

Add in chocolate chips.

Gently fold Nutella through batter, do not over stir.

Scoop into balls and place on cookie sheet .

Bake at 350 degrees for 10-12 minutes or until barely brown. Do not over bake. They should look like they need to bake for another minute or two.