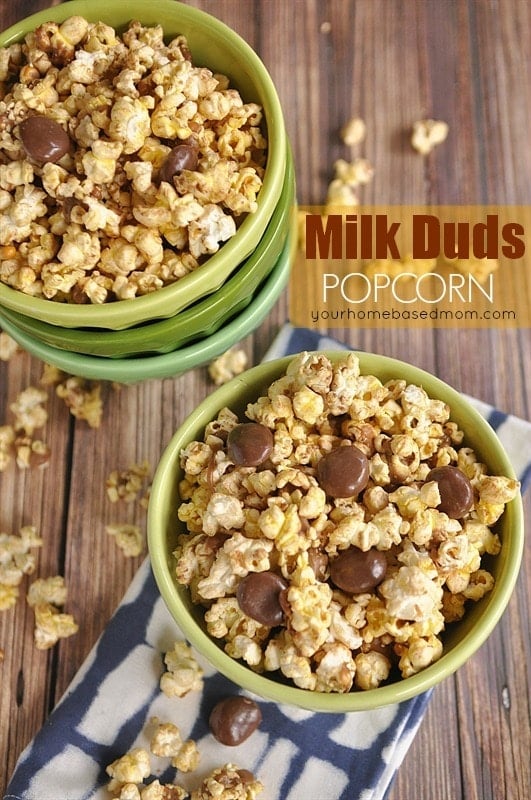 So today's recipe isn't really a recipe.  It is the way I like to popcorn.
We are big popcorn fans at our house and a movie is never watched at our house with a bowl of popcorn.  A card game is never played without a bowl of popcorn.  The other requirement is that bowl of popcorn requires chocolate.  Growing up the chocolate of choice was always M & M's.  Tossing a handful of M & M's onto warm popcorn creates an amazing result.  I can't eat popcorn without chocolate.
I mentioned it once on Facebook and someone commented that their favorite thing to add to popcorn was Milk Duds.  I am a big Milk Dud fan (I am a fan of anything chocolate and caramel)  so I decided to give it a try and let's just say it has become a bit of an addiction!  Milk Duds have now replaced M & M's as my chocolate of choice when it comes to popcorn eating.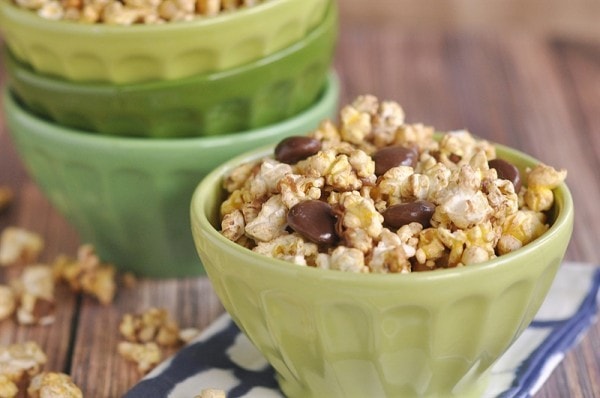 A big bowl of Milk Dud Popcorn may be just the thing if you are watching that big football game this weekend.  I am not a football fan and I won't be watching but I know I'll be eating this popcorn!!
You may be able to tell from my color choices for the photo shoot which team we are cheering for at our house.  We do live in the Northwest!  It doesn't get much easier than Milk Dud Popcorn!
I popped a bag of microwave popcorn and then cut up a box of milk duds (I cut them in half).  I used the "movie size" box which is 5 ounces.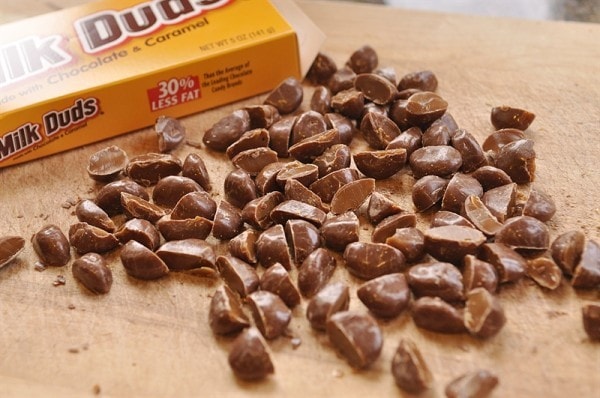 As soon as the popcorn is done popping pour it into a bowl and mix the milk duds into it.  You want the popcorn to still be warm.  After mixing it up I then popped the whole bowl back in the microwave for about 30 more seconds to melt the milk duds even more and then stir again after removing from microwave. It's ready to eat!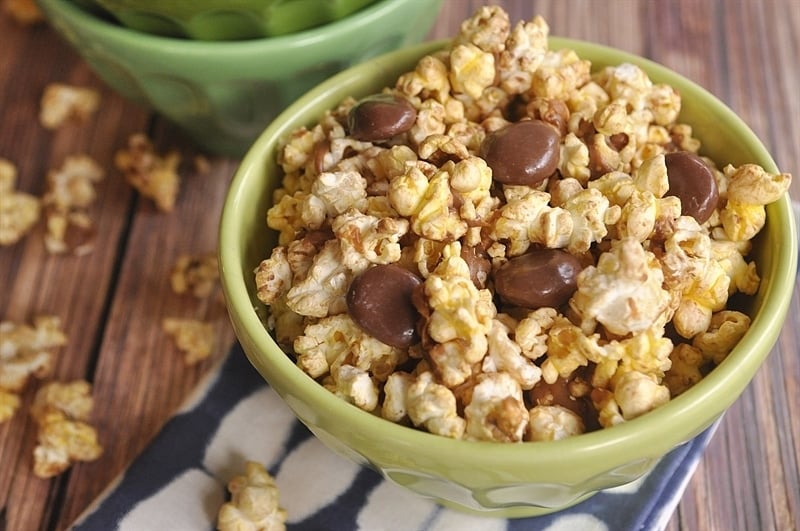 What's your favorite way to eat popcorn?