Over the holiday break we attended a wedding that had a soup and sandwich bar.  A fun idea.  There were several different selections of soup and I went for the Italian Wedding Soup – it was a wedding after all!  The mother of the bride had made all the soup herself!  I had never had Italian Wedding Soup before and it was delicious.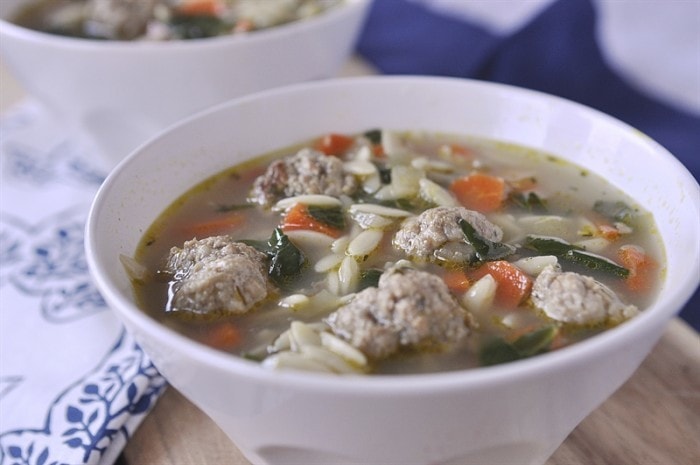 This is a traditional Italian-American soup that contains green vegetables (in this case spinach) and some kind of meat (pork).  According to Wikipedia, "The term "wedding soup" is a mistranslation of the Italian language phrase "minestra maritata ("married soup")," which is a reference to the fact that green vegetables and meats go well together."
In addition to the spinach the soup also has carrots, onions, garlic, orzo pasta and a chicken broth base.  I seasoned it with some sage.  It can also be topped with some Parmesan cheese but I forgot to add that for the photo.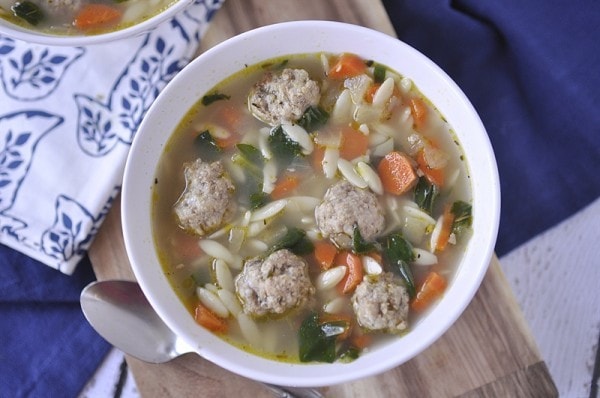 I made and baked my meatballs and then added them to the soup although some recipes I saw had you add the raw meatball into the soup and cook it in the broth.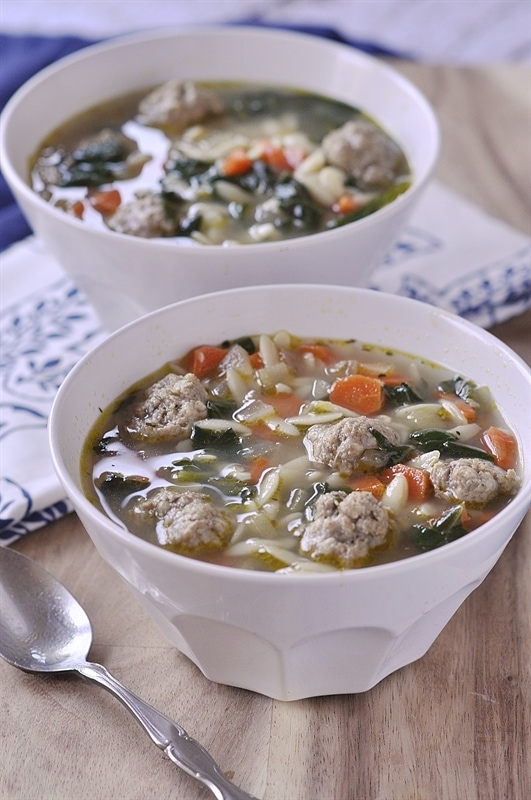 We loved the soup and with the pasta and the meatballs  and it was hardy enough for a meal.  I chopped up the spinach and threw it in at the very end right before serving.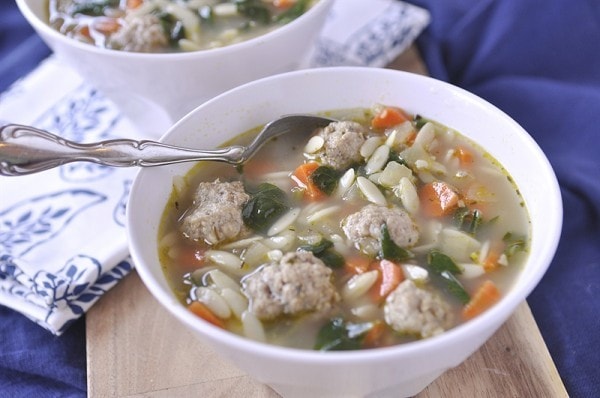 For a few other of my favorite soup recipes check out these:
Tortellini and Sausage Soup –  French Onion Soup – Crock Pot Tomato Basil Soup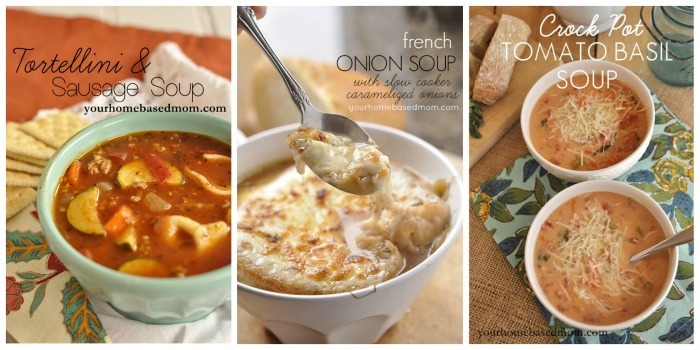 Italian Wedding Soup
Ingredients
1/2 lb. ground pork
3 Tbsp Italian Breadcrumbs
1/2 C Orzo pasta
2 C baby spinach chopped
1 Tbsp olive oil
1 small onion finely chopped
3 carrots finely chopped
3 cloves garlic finely chopped
2 tsp Worcestershire sauce divided
1 tsp dried sage divided
4 C chicken broth
2 C water
Parmesan cheese for garnish
Instructions
Meatballs
Combine pork, breadcrumbs and 1 Tbsp grated Parmesan cheese, 1 clove garlic, 1 tsp Worcestershire sauce and 1/2 tsp sage in a bowl,. Mix to combine.

Form into 1 inch meatballs.

Place on a cookie sheet and bake at 350 until cooked through (approx. 7-10 minutes)
Soup
Heat oil in pan over medium heat.

Add onion and carrots and cook until softened, about 4 minutes

Add 2 tsp garlic and 1 tsp Worcestershire sauce and 1/2 tsp sage. Cook 1 minute

Add chicken broth and water. Bring to a boil

Cover and reduce heat and simmer until the vegetables are tender.

Add in orzo pasta and cook until pasta is tender (about 6-8 minutes)

Add in meatballs.

Add in spinach right before serving.

Garnish with Parmesan
 Enjoy!
Leigh Anne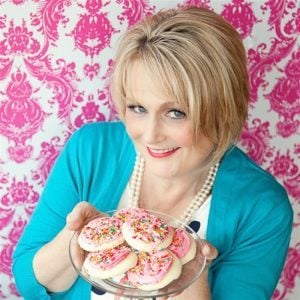 You can also visit me on Facebook, Pinterest, Twitter, Instagram
and Google+